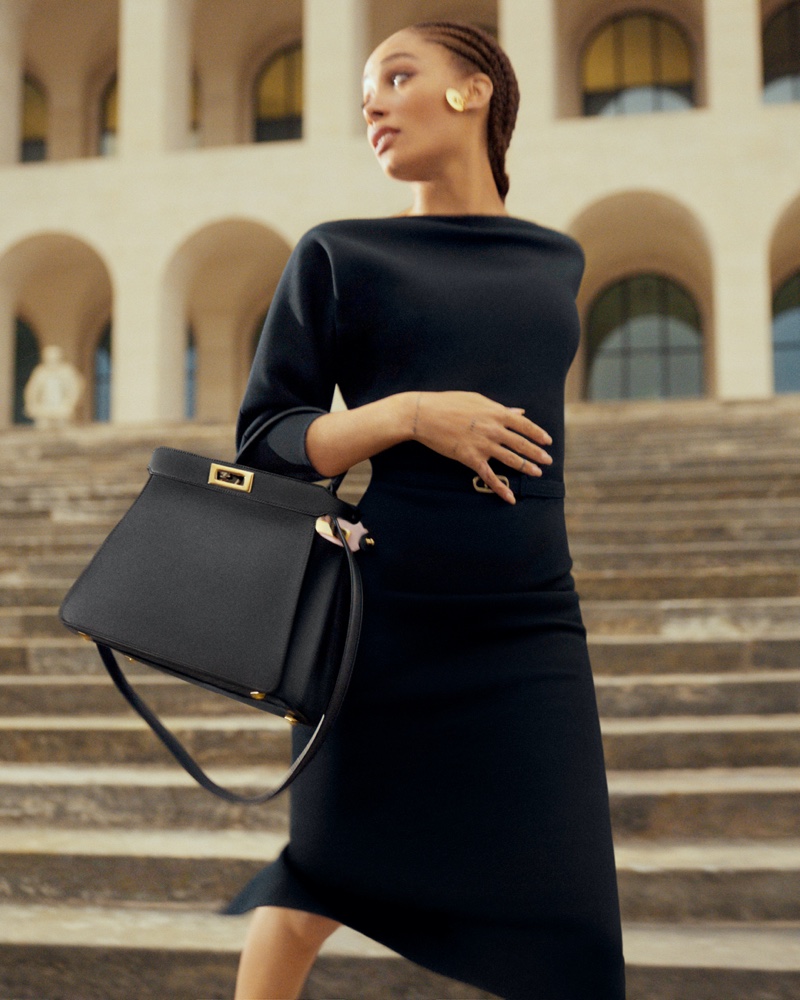 The Peekaboo bag from Italian fashion house Fendi is the subject of a new campaign film directed by Luca Guadagnino, which premiered earlier this month. The video, which stars model Adwoa Aboah, shows the beauty flying over Rome in the surreal clip.
Fendi Peekaboo Bag 2022 Campaign Film
In addition to pink, green, yellow, and brown, the Peekaboo bag is shown in various colors. The Peekaboo, first introduced in 2008, features an architectural silhouette with a twist-lock closure and a soft interior. After flying through the city, Adwoa Aboah lands on the ground wearing a classic black version styled by Julia Sarr-Jamois.
Related: Fendi Channels 1970s Glam for Spring 2022 Campaign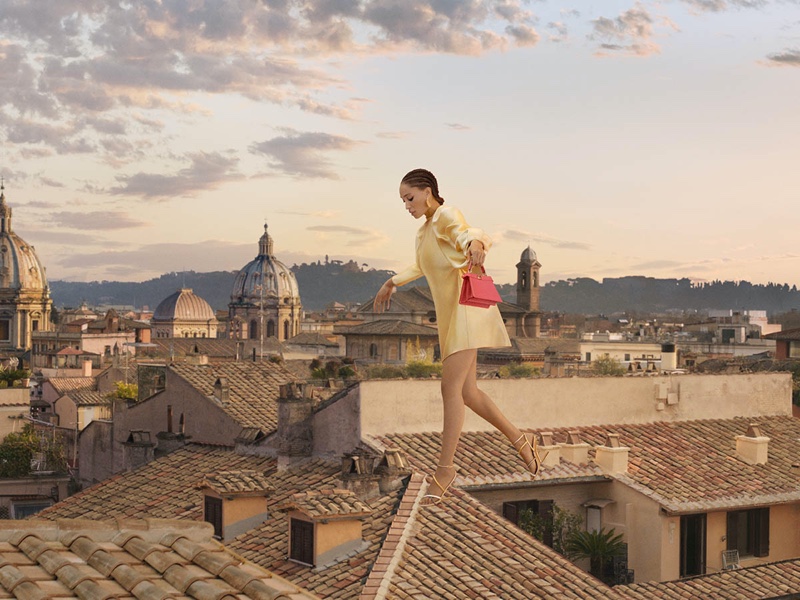 Formidable, powerful, feminine. In a new short film directed by Luca Guadagnino, Adwoa Aboah is imbued and emboldened with the irreverent spirit of the #FendiPeekaboo. Infused with the spirit of an icon, she takes flight above the unmistakable rooftops of Rome, rising to meet her destiny as the embodiment of the #Fendi woman.

Fendi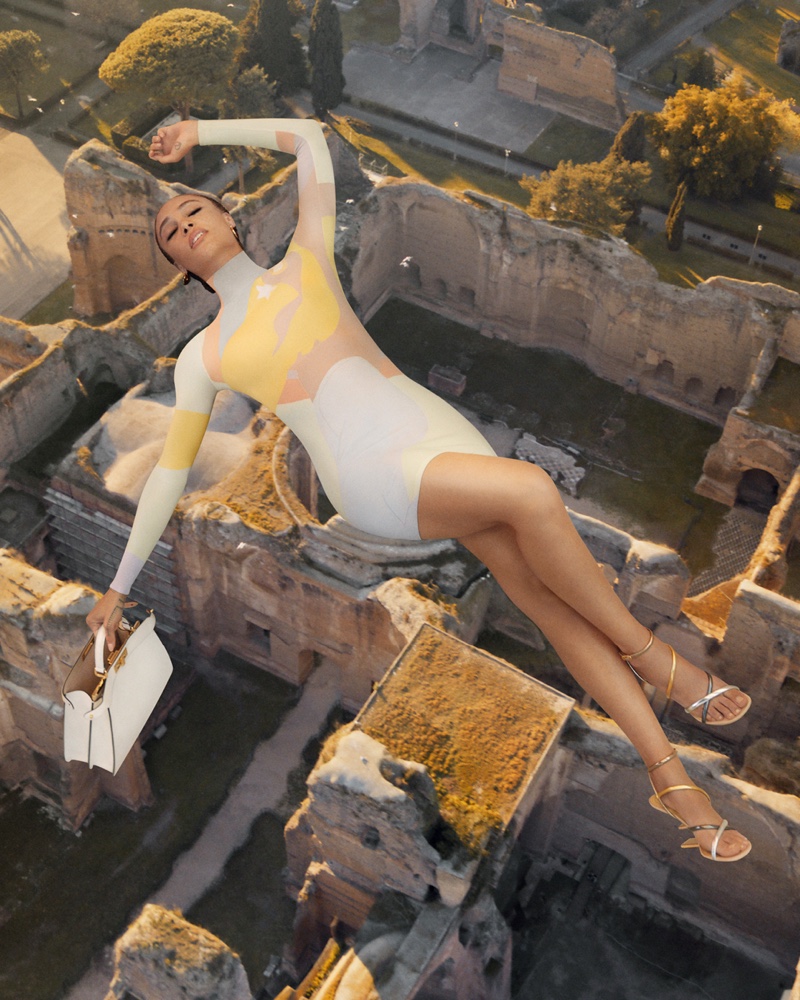 "It was the moment to set things straight with a new classic. I wanted to evoke the beauty of a vintage bag with a lock, but for the first time make it about the movement of the bag," says Fendi artistic director of accessories, Silvia Venturini Fendi.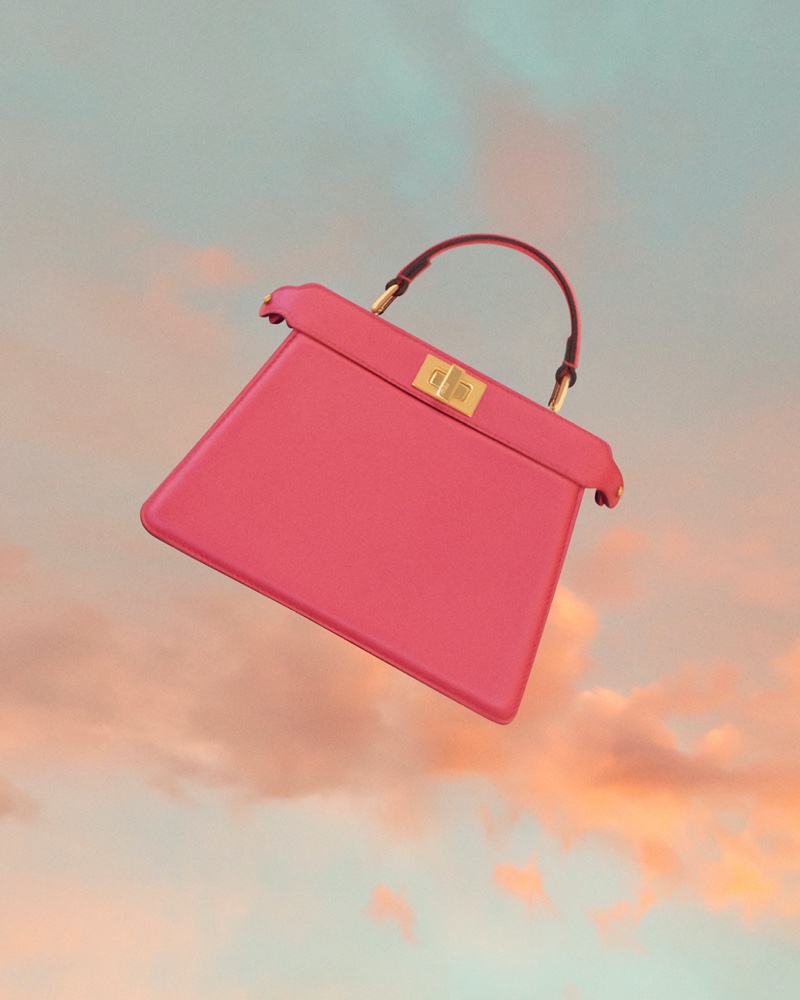 Kim Jones creates the ready-to-wear collection, which is complemented by accessories designed by Silvia Venturini Fendi and jewelry designed by Delfina Delettrez Fendi. For beauty, Benjamin Muller works on Adwoa Aboah's braided hairstyle with makeup by Lucia Pica.