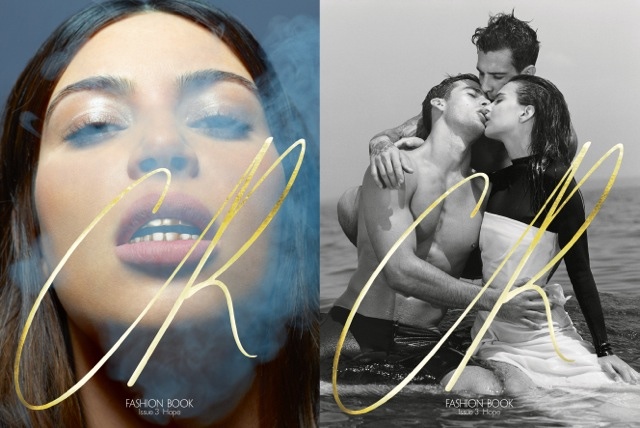 CR Fashion Book #3 Covers with Kim Kardashian and Emily Ratajkowski
CR #3 – Carine Roitfeld's bi-annual fashion magazine CR Fashion Book (which has a starring role in the upcoming "Mademoiselle C" documentary) is getting ready to launch its third issue on September 12th. The publication features models such as Karlie Kloss, Natasa Vojonovic and Irina Shayk. Kim Kardashian and Emily Ratajkowski of "Blurred Lines" video fame appear on the cover while there are fashion features shot by Tom Ford, Sebastian Faena and Bruce Weber. Roitfeld also photographs for the first time with a tribute to the opera singer Farinelli. Look below for more previews from CR.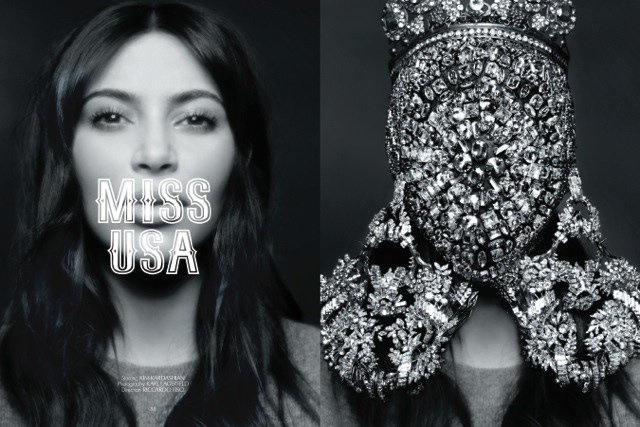 Kim Kardashian by Karl Lagerfeld in "Miss USA"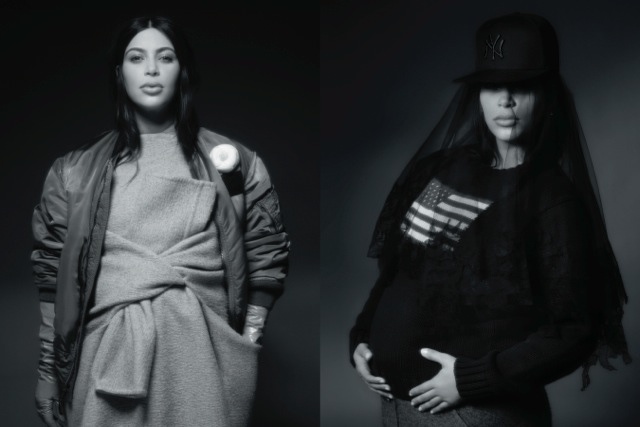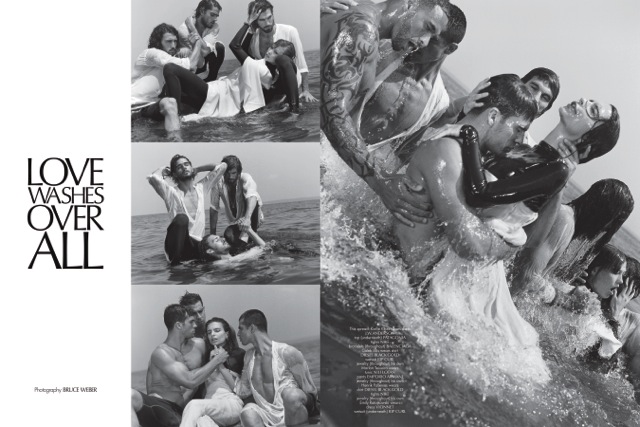 "Love Washes All Over" by Bruce Weber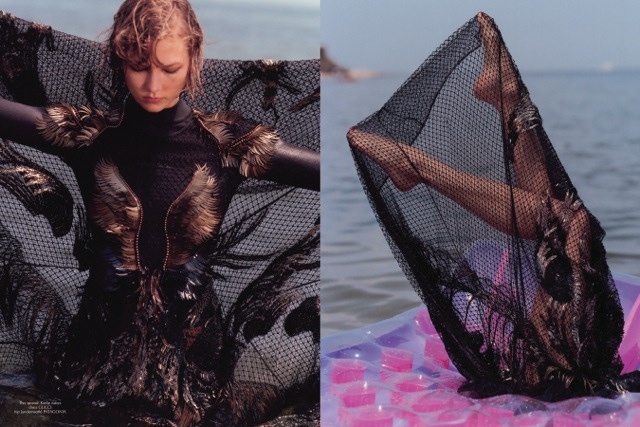 Karlie Kloss by Bruce Weber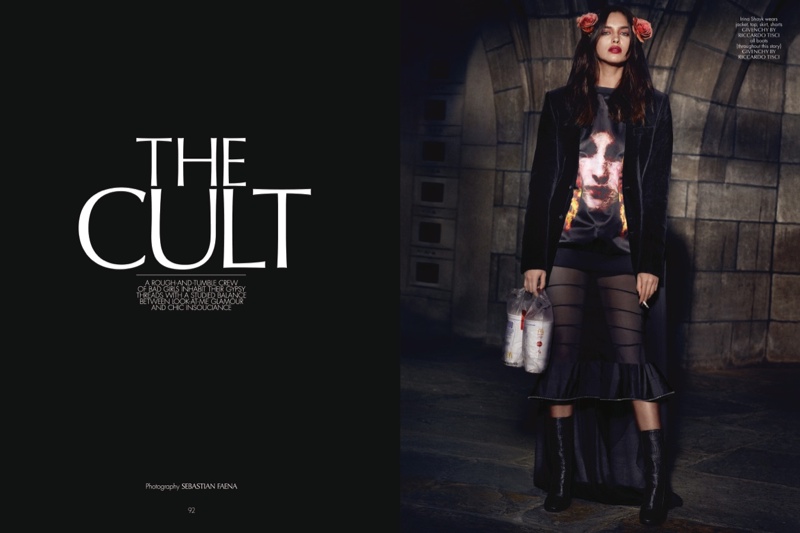 "The Cult" by Sebastian Faena starring Irina Shayk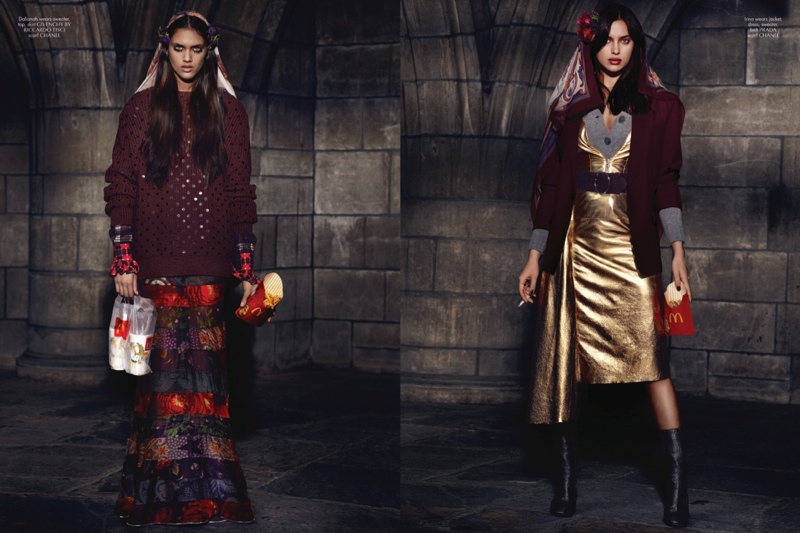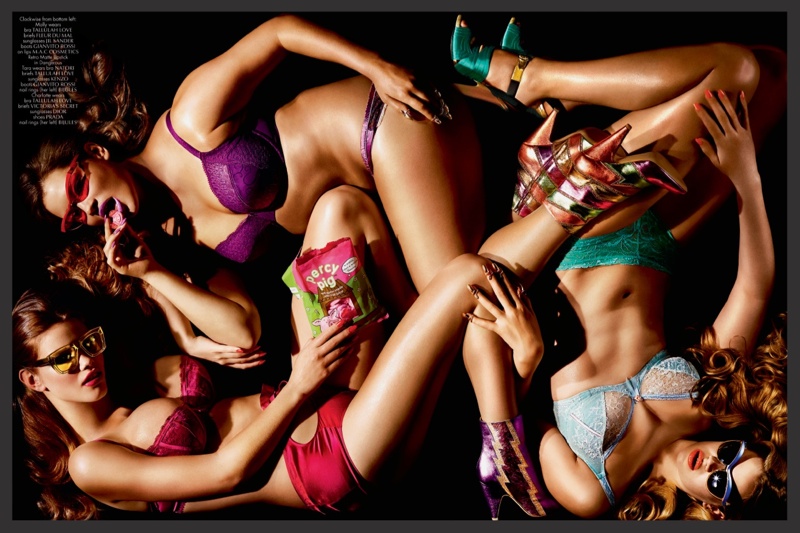 "Candy Vaggio" by Tom Ford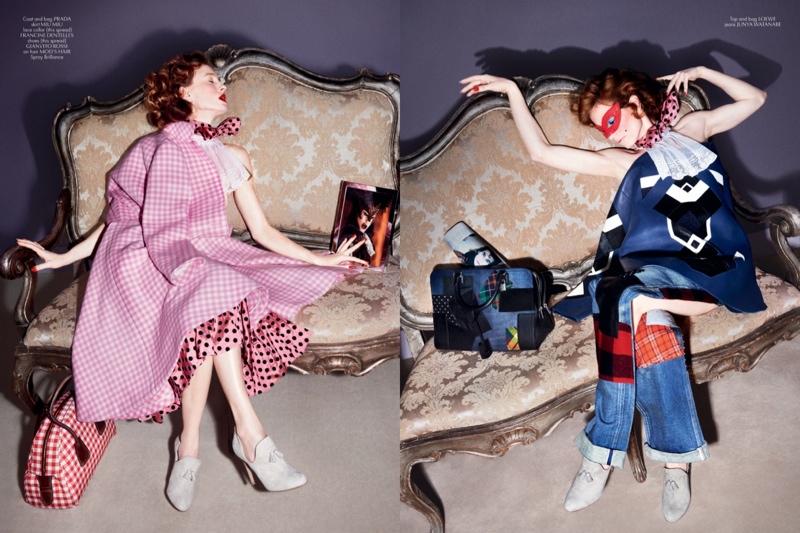 Natasa Vojonovic as the opera singer Farinelli. Photo by Carine Roitfeld.