The highly anticipated Gucci Cruise 2024 collection has arrived, and it is a vibrant fusion of Y2K aesthetics and a contemporary color palette reminiscent of the early 2010s. Against the stunning backdrop of Gyeongbokgung Palace in Seoul, this collection weaves together the threads of deconstruction, paying homage to Gucci's Italian heritage and drawing inspiration from the bustling streets of Seoul.
The interplay of silhouettes is a standout feature, as jackets effortlessly transform into evening skirts and bomber jackets elongate into elegant coats. The inventive use of detachable sleeves and expandable trousers add a touch of versatility and individuality to each ensemble. Scuba accents and cyber-goth boots inject an edgy and modern vibe, hinting at the influence of Seoul's skateboarder and surfer culture.
One cannot overlook the spotlight-stealing presence of the Horsebit chain bag in this collection. Gucci masterfully twists and warps the bag's shape, creating a mesmerizing effect that is both familiar and avant-garde. Meanwhile, belt details and ornamental adaptations of minimalist Gucci bags from the archive add an unexpected flair to the accessories lineup.
The opening look, worn by the esteemed model Sora Choi (who appears in the Gucci Summer Stories campaign), beautifully encapsulates this harmonious union, drawing inspiration from traditional Korean dress while exuding a thoroughly modern allure.
As we eagerly await the September unveiling of Sabato de Sarno's inaugural collection, the Gucci Cruise 2024 collection stands as a testament to the brand's unyielding commitment to pushing boundaries, embracing multicultural influences, and redefining contemporary fashion.
Gucci Cruise 2024 Collection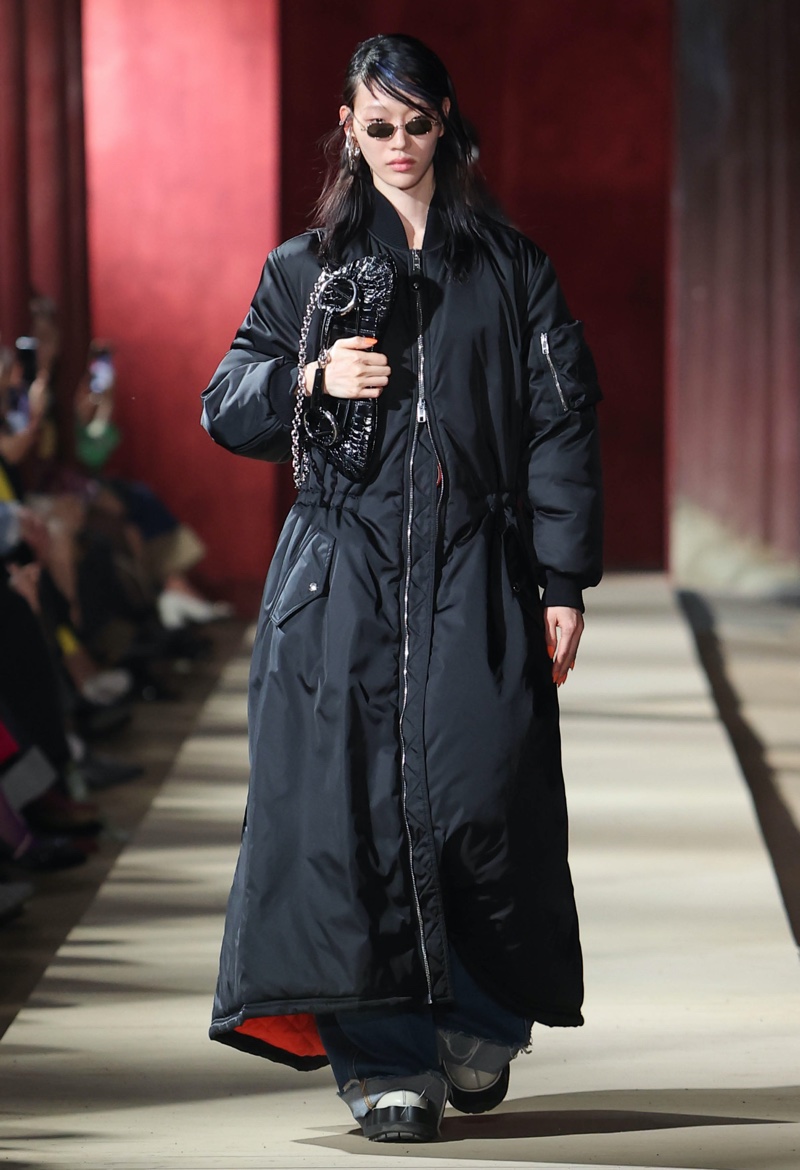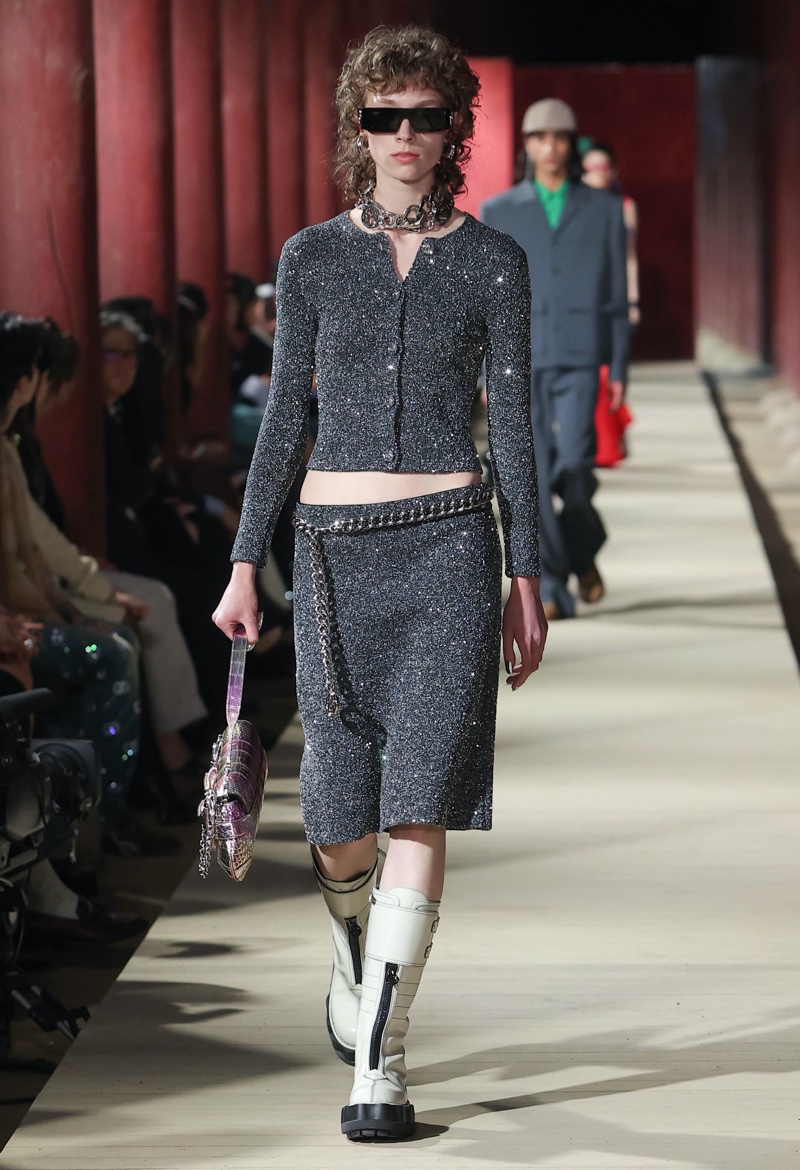 Photos courtesy Gucci