In Marc Jacobs' fall-winter 2023 collection, the focus was sharply turned towards menswear, infused with a feminine appeal. The 80s spirit was omnipresent, breathing life into each piece with touches like ruched fabric and boxy jackets. The color scheme, largely anchored in black and white, allowed the design details to shine without the distraction of an overly vibrant palette.
Marc Jacobs made the most of each piece, with designs that varied from an understated little black dress to broad-shouldered tops and a laid-back coat. Black tights and unassuming flat shoes were the perfect complements, proving yet again that Marc Jacobs understands how to design for the modern woman.
For the suiting, the collection took an unexpected turn with cropped jackets and voluminous trousers, pushing the boundaries of tailoring. Recently, the American powerhouse gained attention for its new St. Marc bag campaign, featuring the timeless 80s superstar Debbie Harry, and its pre-fall advertisements featuring the hit-making SZA.
Notably, the runway show unfolded in a brisk three minutes, presenting a rapid-fire sequence of 29 looks. The models paraded the runway, their hair styled in a voluminous, shaggy style by Duffy. Their makeup, by Diane Kendal, was striking in its simplicity, with bold lipstick being a stand-out feature, intentionally allowing the Marc Jacobs fall 2023 designs to take center stage.
Marc Jacobs Fall 2023 Collection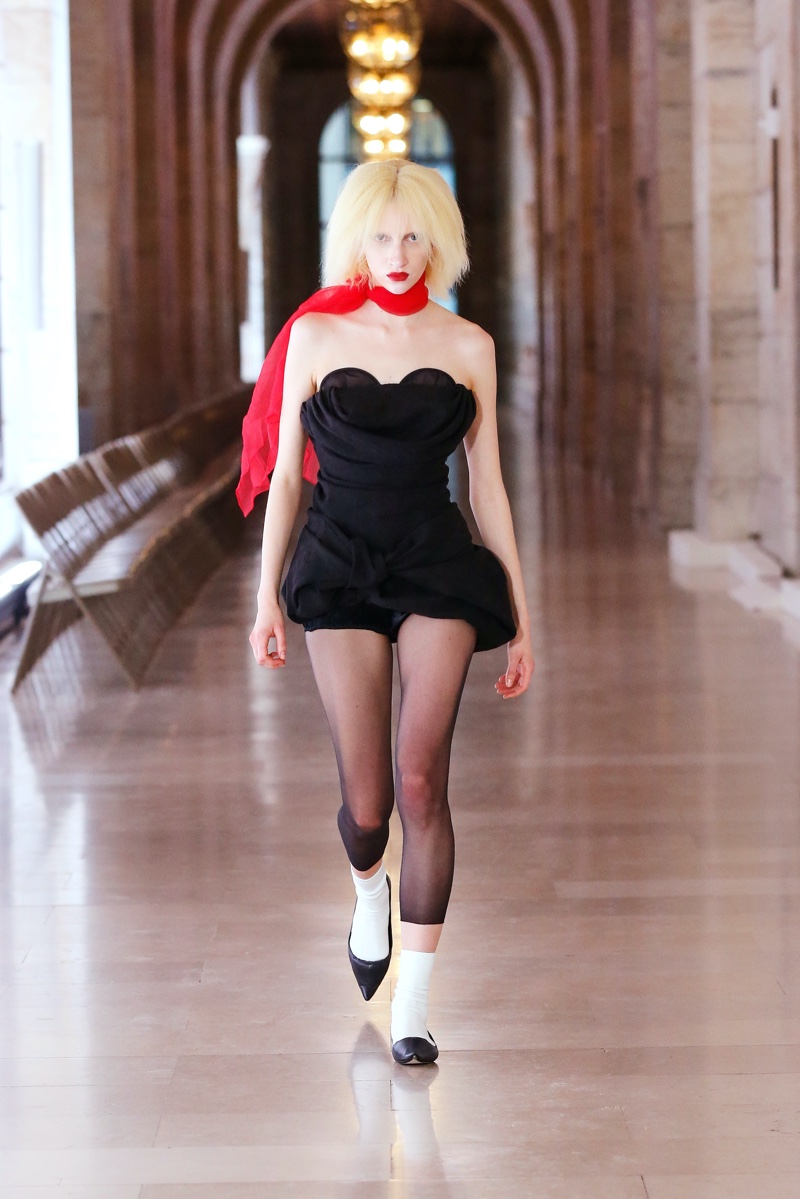 Photos courtesy Marc Jacobs