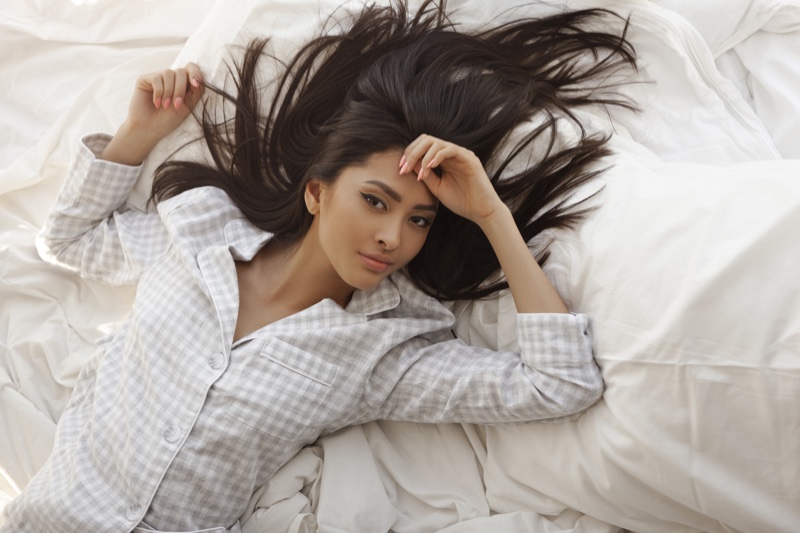 When it comes to getting a good night's sleep, there are many factors that come into play. From the type of pillow you use to the amount of noise in your bedroom, everything can affect your ability to drift off into a deep slumber. But one of the most critical elements in getting a good night's sleep is choosing the right mattress.
With so many different types of mattresses on the market right now, it can be tough to know which one is right for you. But with a little bit of research, you can find the perfect mattress for a restful night's sleep. In order to ensure a restful night's sleep, here are eight tips for selecting a bed.

What is the Age of Your Current Mattress?
The age of the mattress you're using is the first thing you must consider. The mattress' age might help you determine whether or not you need to replace it.
If you've had your mattress for more than eight years, it's time to consider replacing it. This may not be a hard and fast rule, but it's a perfect way to start when checking on your mattress to determine if you should still keep using it.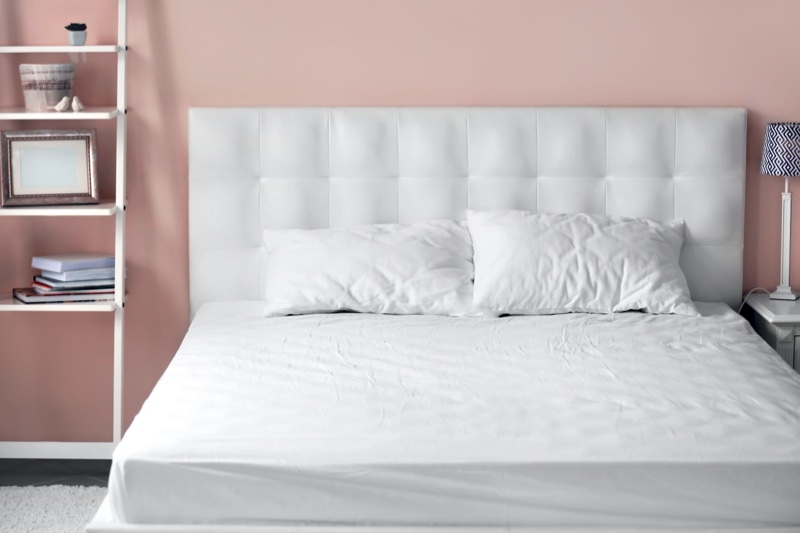 Learn the Different Varieties of Mattress Materials
Get to know the most common mattress types and how these mattresses are created before you go out and buy one.
Memory Foam Mattresses: These mattresses are designed to mold themselves to the body's curve, potentially reducing pressure. Some users of memory foam beds report that it keeps them warm as they sleep.
Air Mattresses: An air pump inflates this mattress to the appropriate firmness level. Each side of the bed typically has an air chamber to accommodate two individuals with varied preferences.
Innerspring Mattresses: This mattress uses coils since they provide a classic bounce and robust support.
Latex Mattresses: In comparison to innerspring mattresses, latex mattresses are more responsive and bouncy and are cooler to sleep on.
Hybrid Mattresses: For this style, memory foam or latex layers are placed on top of an innerspring mattress to provide a comfortable and supportive balance of firmness and comfort.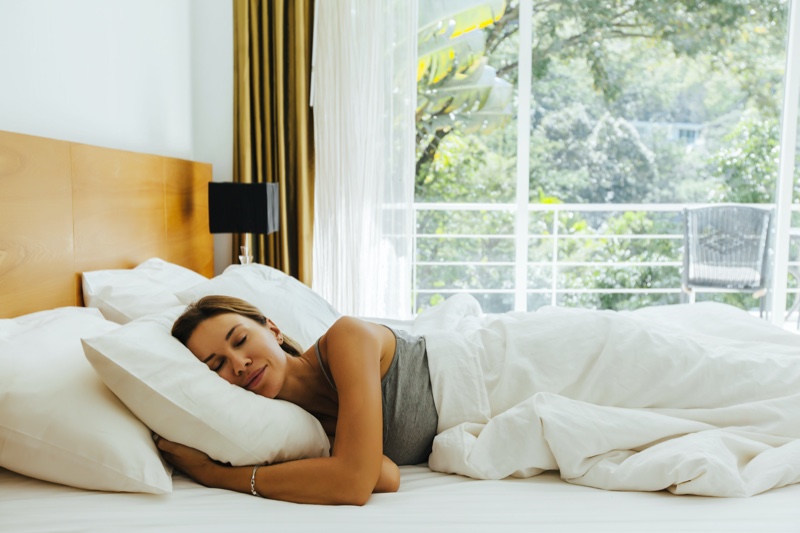 Sleeping Position
Though most people toss and turn in numerous positions during the night, most people prefer specific sleeping positions over others.
For example, perhaps you prefer to start on your back and then turn to your side. You could even sleep on your side for the duration of the night, then finish the night on your tummy while hitting the snooze button during the day. Determining sleeping positions is crucial knowledge to have because specific mattresses appeal to particular types of sleepers.
Say, for example, if you're a side sleeper, deep pressure comfort is required at the hips and shoulders. This means that side sleepers should stick with a softer bed that molds to the body's curves to avoid uncomfortable sleep.
Consult Your Physician to Know What They Think
If you have a neck or back problem, seek medical advice about your mattress options. Certain mattresses affect our bones, especially the spine. Hence, if you choose the wrong one, your back and neck problems might persist.
For instance, your physician might recommend a hybrid mattress since it's great for neck and back pain. This mattress support relieves pressure on your hips and shoulders while also providing firm back support for proper spinal alignment. The firmness of the lower foam surface offers additional support for back and stomach sleepers. This also aids in the even distribution of body weight across the mattress.
Although doctors aren't mattress experts, they are aware of your medical history and may be able to provide helpful advice.
Choosing Your Ideal Firmness
Firmness describes the hardness or softness of a mattress. It might be challenging to determine the firmness of a bed that a sleeper requires. Your definitions of delicate, moderate, and stiff, as well as your physical features, size, and weight, play a significant role in selecting the best bed mattresses.
A supportive mattress aligns the spine straight without producing pressure areas and comes in soft, moderate, and complex options. To cut a long story short, "firmness" only relates to the physical "feel" of the bed; you can obtain a supportive mattress at any firmness level.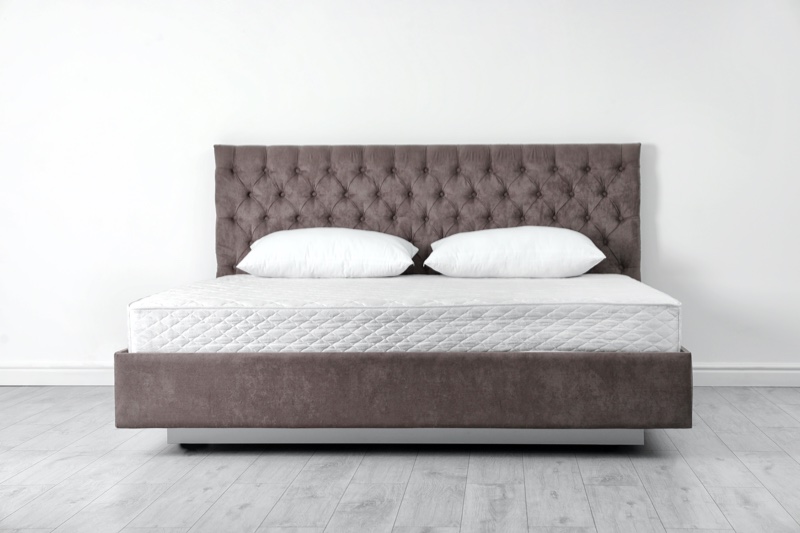 Testing Out the Mattresses at Stores
Make sure to visit a local mattress store and take your time looking around. Then, remove your shoes and lie down on various mattresses for at least ten minutes. If you're feeling self-conscious, don't worry; this is a significant buy, so take your time.
Higher Price Doesn't Always Guarantee Higher Quality
It's naive to think that the more expensive a mattress is, the better it is. A high price tag does not always signify high quality—and it certainly does not imply that the mattress will be comfortable to sleep on. Examine the materials and follow your preferences.
Guaranteed Money-back
When purchasing specific mattress types, the availability and length of the warranty can be important considerations. Most businesses do not provide warranties; however, some provide one, three, or five years of coverage. For example, it is critical to obtain a warranty when purchasing a memory foam mattress. You get the certainty that you will get a replacement if the mattress falls out.
However, an extended warranty may not guarantee a specific lifespan. The warranty may also become void if you don't use a mattress protector and it gets stained.
Final Thoughts
Take your time to look for the best bed mattress since it is a valuable investment that can influence your comfort and health. Make a list of what you want, learn about the various categories, and do preliminary research. You must sort through options, compare quality, and read reviews to help you choose the finest mattress for restful sleep.