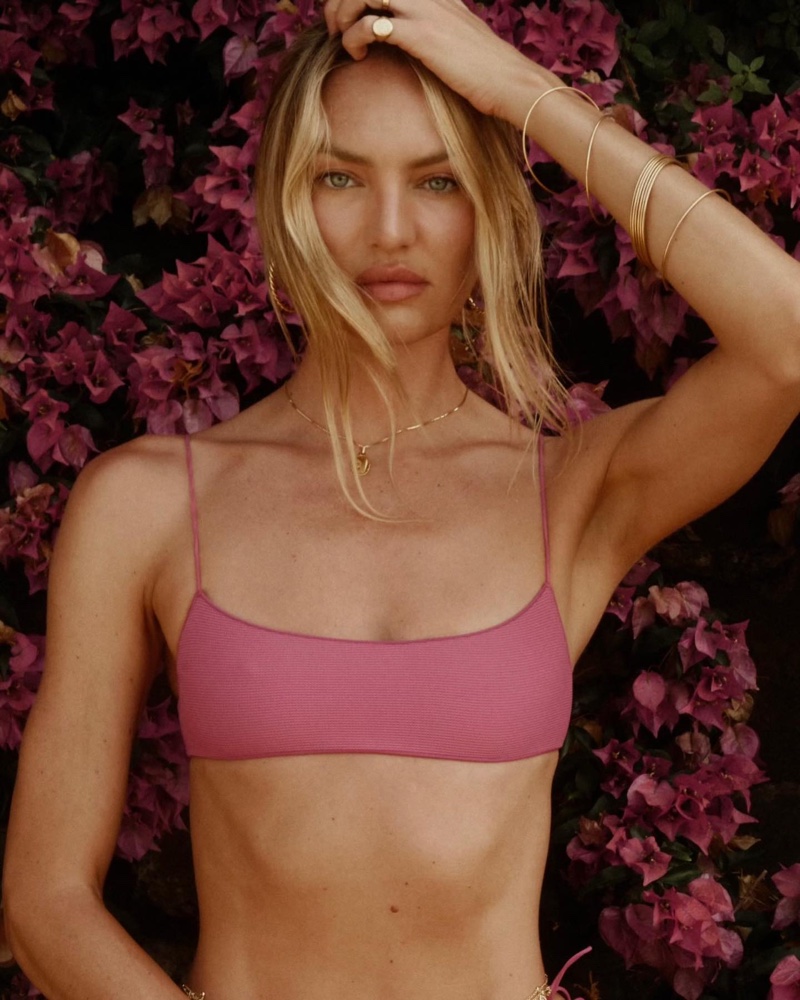 Supermodel Candice Swanepoel takes the fashion world by storm, yet again, with her latest resort 2024 collection for Tropic of C. This swimwear line is all about sustainable fashion. The collection's unveiling is set against the idyllic backdrop of Ischia, Italy, where photographer Eduardo Bravin captures the essence of both the model and the brand.
Candice Swanepoel for Tropic of C Resort 2024 Swimwear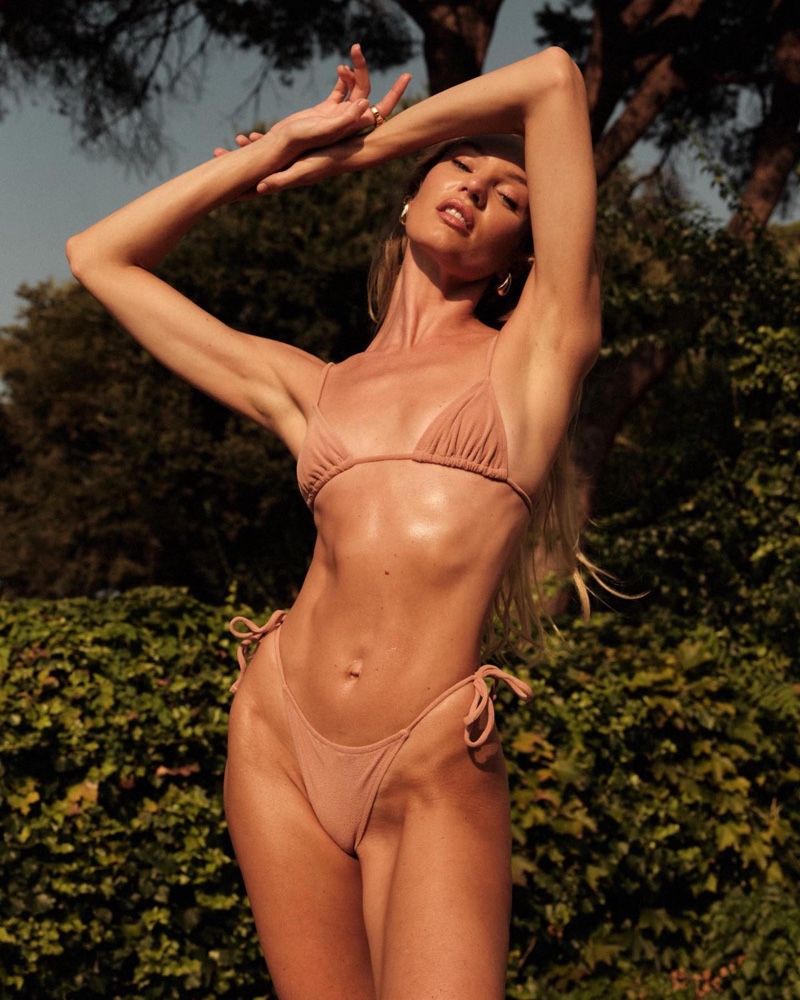 In a standout image, Candice dons the Eco terry set in blush, a harmonious blend of a triangle bikini and string thong with sides that tie like a gift waiting to be unwrapped. The color palette is a nod to the Italian coast, where flowers bloom in wild abandon.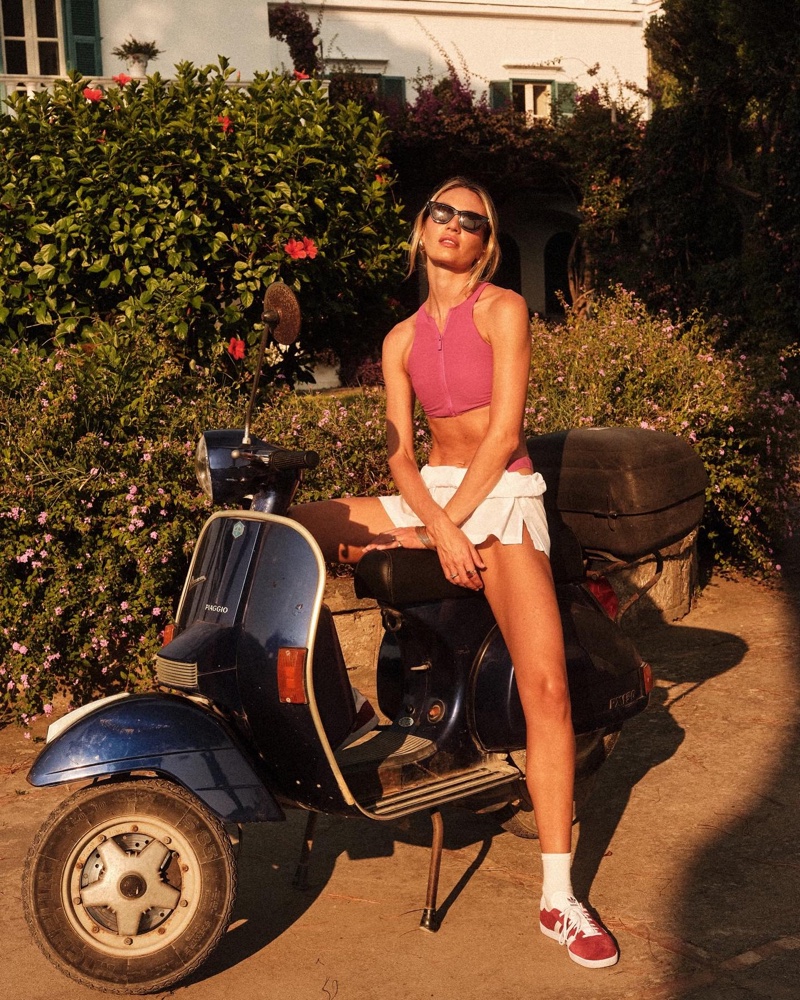 Another snapshot reveals the famous blonde model in an orchid ribbed bikini set, complete with a C bralette and C bottom, layered under printed pants. The ensemble is as versatile as it is chic, echoing the multifaceted beauty of Italy's coastal regions.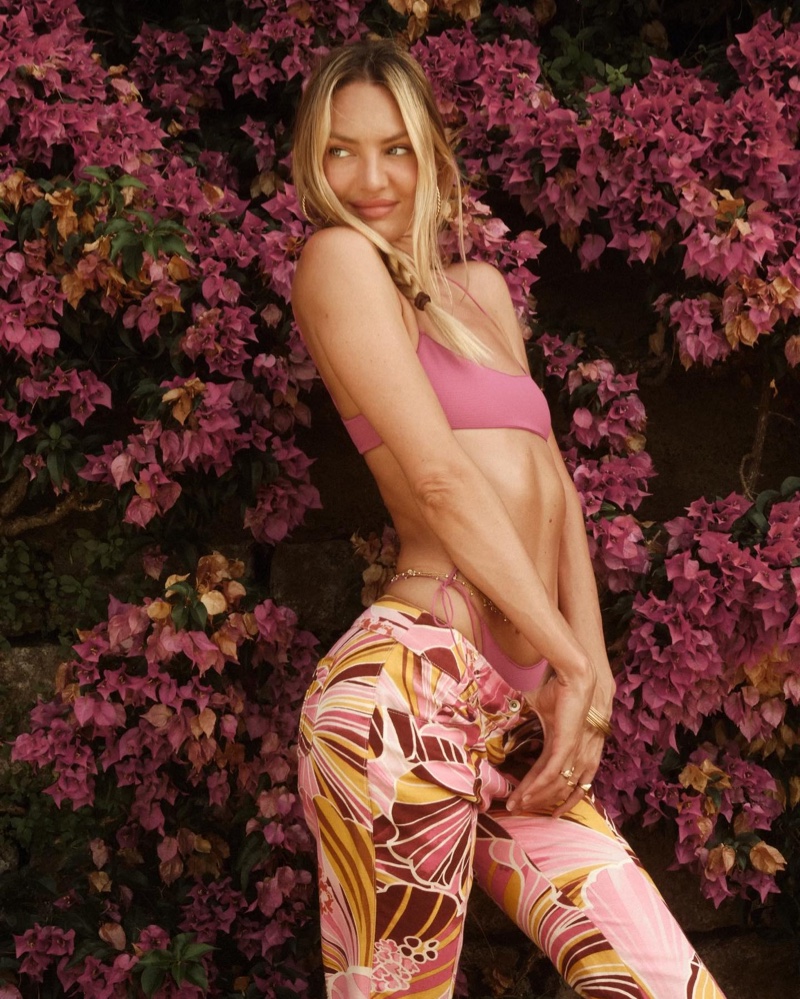 But the collection isn't just about bikinis. Candice also introduces a Sirenas top that boasts a high-neck look, a subtle departure from traditional swimwear. This piece adds a touch of ready-to-wear to the line, proving that swimwear can be both functional and stylish.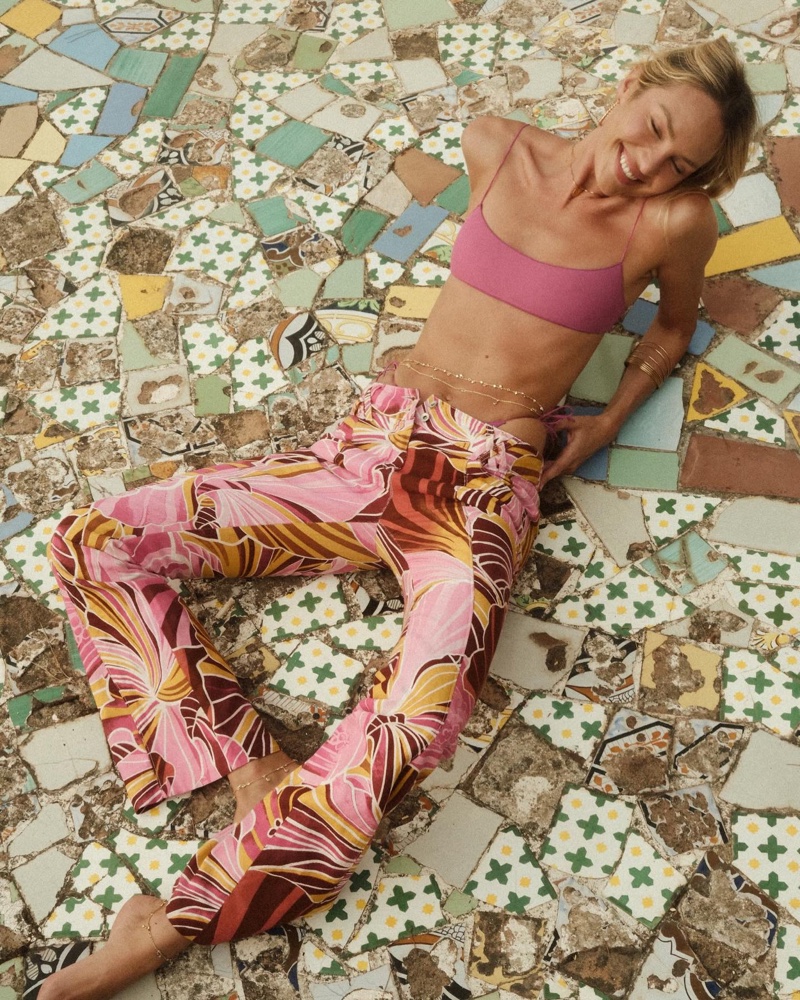 Previously, the stunner has been the face of the brand's May collection and has even made a triumphant return to Victoria's Secret, celebrating The Tour '23. With each collection, Candice Swanepoel is curating a lifestyle one that harmonizes with the environment and elevates swimwear.