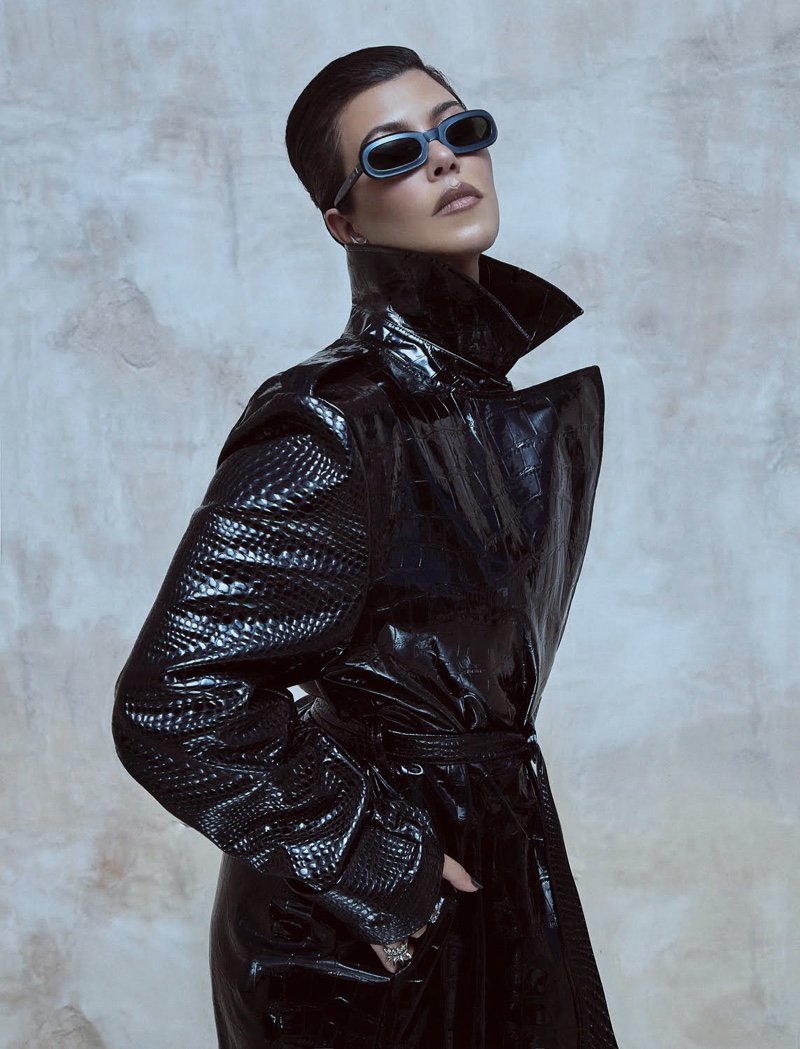 Kourtney Kardashian Barker will now serve as an ambassador for the online retailer Boohoo, marking the beginning of a new partnership between the two parties. Photographer Daniella Midenge captures the campaign images, with the Poosh founder wearing all-black ensembles.
Boohoo x Kourtney Kardashian Barker 2022 Campaign by Daniella Midenge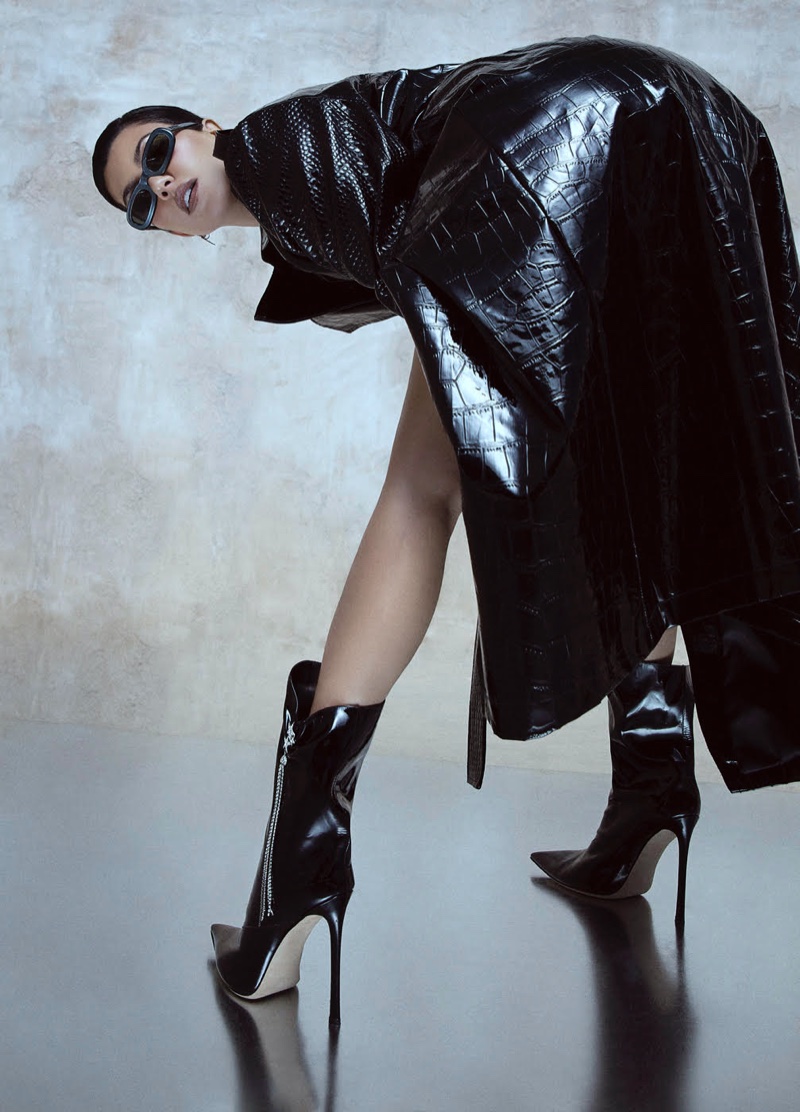 The brunette works on two capsule collections intending to explore sustainable fashion for the fast fashion brand. The first collection is now available, and it consists of 45 different pieces that range in price from $6 to $100. Kourtney Kardashian claims that she wanted to work with the brand in order to incorporate more sustainable practices, even though the retailer specializes in fast fashion.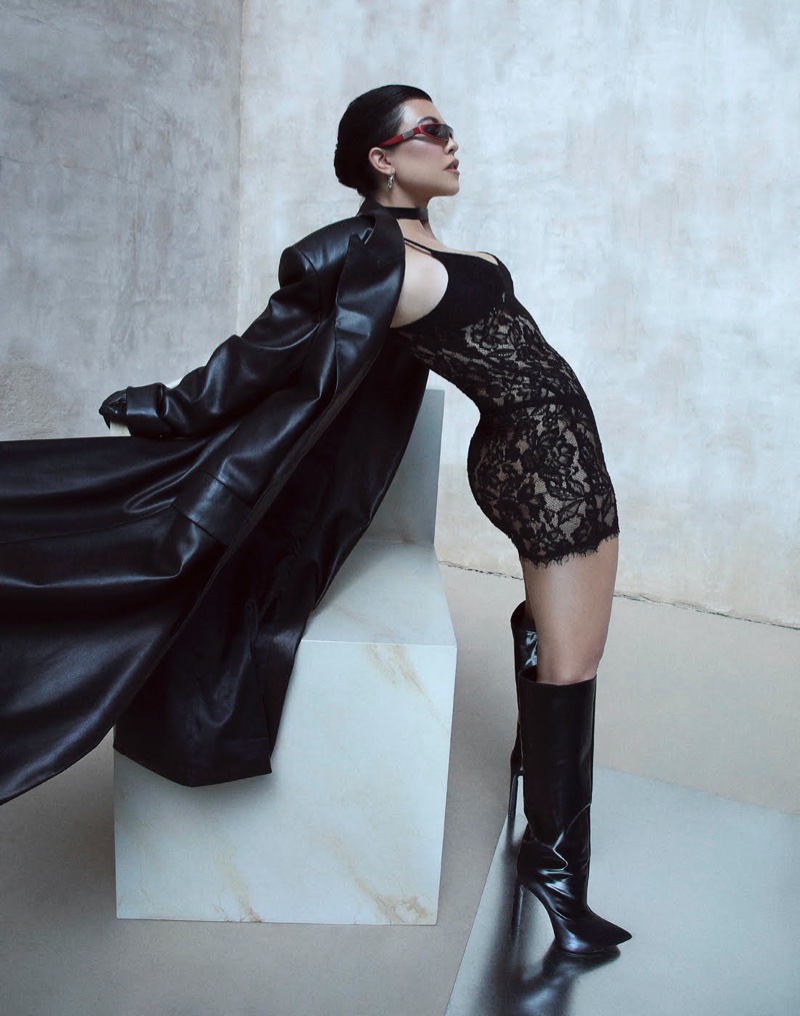 When boohoo first approached me with this idea that was all about sustainability and style, I was concerned about the effects of the fast fashion industry on our planet. Boohoo responded with excitement and a desire to incorporate more sustainable practices into our line. It's been an enlightening experience speaking directly with industry experts. I'm grateful for the opportunity to use my platform to drive conversations that lead to ongoing change and use my voice to share actionable tips with consumers on how we can play our own part. There's still lots of work to be done and improvements to be made, but I truly believe that any progress we can make when it comes to sustainability is a step in the right direction and will open up the conversation for future advancements.

Kourtney Kardashian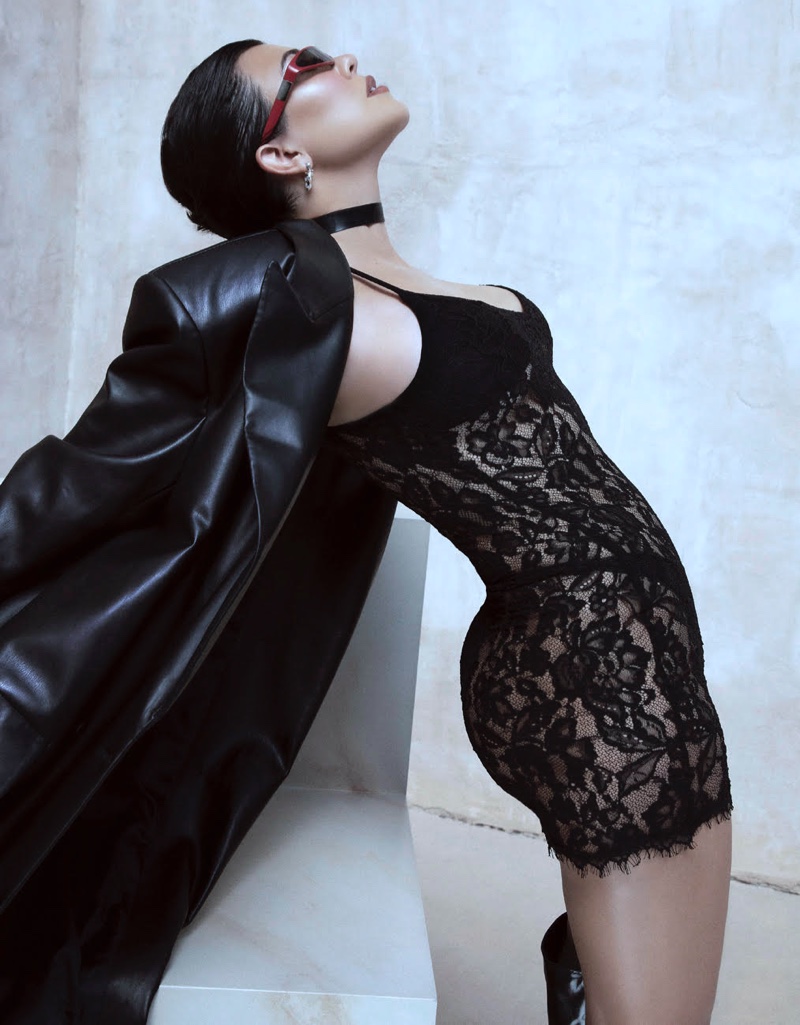 For example, 41 out of the 45 pieces include recycled fibers such as recycled cotton, and 5 of the styles can be worn in multiple different ways. Kourtney Kardashian can be seen donning a number of Matrix-inspired looks in the photographs, such as a faux-leather coat, a lace dress, and a pinstriped pantsuit.
Leah Darcy is in charge of her makeup for the shoot, and Irinel de León is responsible for her hair. You can also see Kourtney pose in a recent WSJ. Magazine feature.