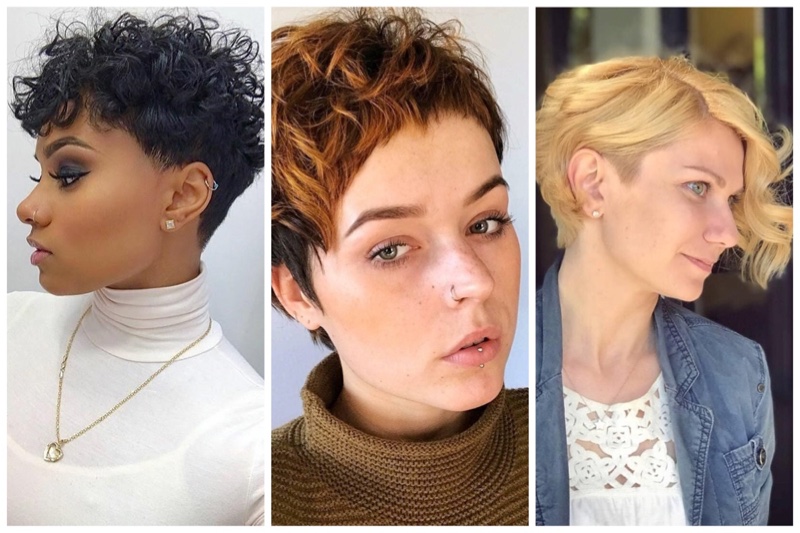 Pixie cuts are extremely popular this year, and they don't seem to be falling out of favor any time soon. And if you have curly hair and don't think you can pull of a trendy pixie, you are way off base. A curly pixie cut is a great way to get rid of extra weight and length.
Curly hair can look dull and drab once it gets too long. You may notice your curls have lost some of their luster.  If you want to bring some life back to your curls, a curly pixie cut is a viable solution. You can ask for longer layers in the front to add volume and texture. And if you are feeling especially bold, you can get an undercut or shaved sides. And you can totally play around with color hues such as highlights or balayage blends to add a ton of depth and dimension.
If you are afraid to go short, let us give you some top reasons to sport a curly pixie:
You can totally rock sexy makeup looks with a cute curly pixie.
A pixie cut will highlight your facial features.
Curly pixie cuts are super sexy!
Your hair will dry much faster when it's short.
Pixies are great for those hot summer days.
Pixies are a fun way to play around with bold color choices.
A pixie cut is super-low maintenance

A pixie is a great way to give your hair a fresh start for healthy regrowth.
Of course, if you want to maintain your curly pixie cut, you will have to get it trimmed and shaped every 4-6 weeks. But we promise that once you go short, you will not regret it!
Still, not convinced. Check out some of the trendiest looks for curly pixies!
10 Daring Curly Pixie Cut Ideas for a Sassy New Style
Check out some of our favorite looks for curly pixie cuts. The best thing about this style is that you can play around with color to add more depth! Don't be afraid to cut off those curly tresses and embrace this trendy style!
Daringly Disconnected Curly Pixie Cut with Long Side Bangs
Undercuts are an extremely popular right now and undercut pixies are all the rage! And undercut is perfect if you want a style that has a bit of an edge. As well, it is the perfect compromise between short and long hair. Cut your hair short on one side and style your curly tresses over to the other side and let your curly fringe fall over your eyes for a look that's bold yet still playful.
Side Swept Curly Pixie
Ask for an angled cut with and style your curls to the side for a sexy side swept look to add some volume. And if you want to add some texture, add some soft caramel highlights to a dark brown base. This curly pixie cut is very glamorous and chic.
Buttery Blonde Pixie with Side Swept Fringe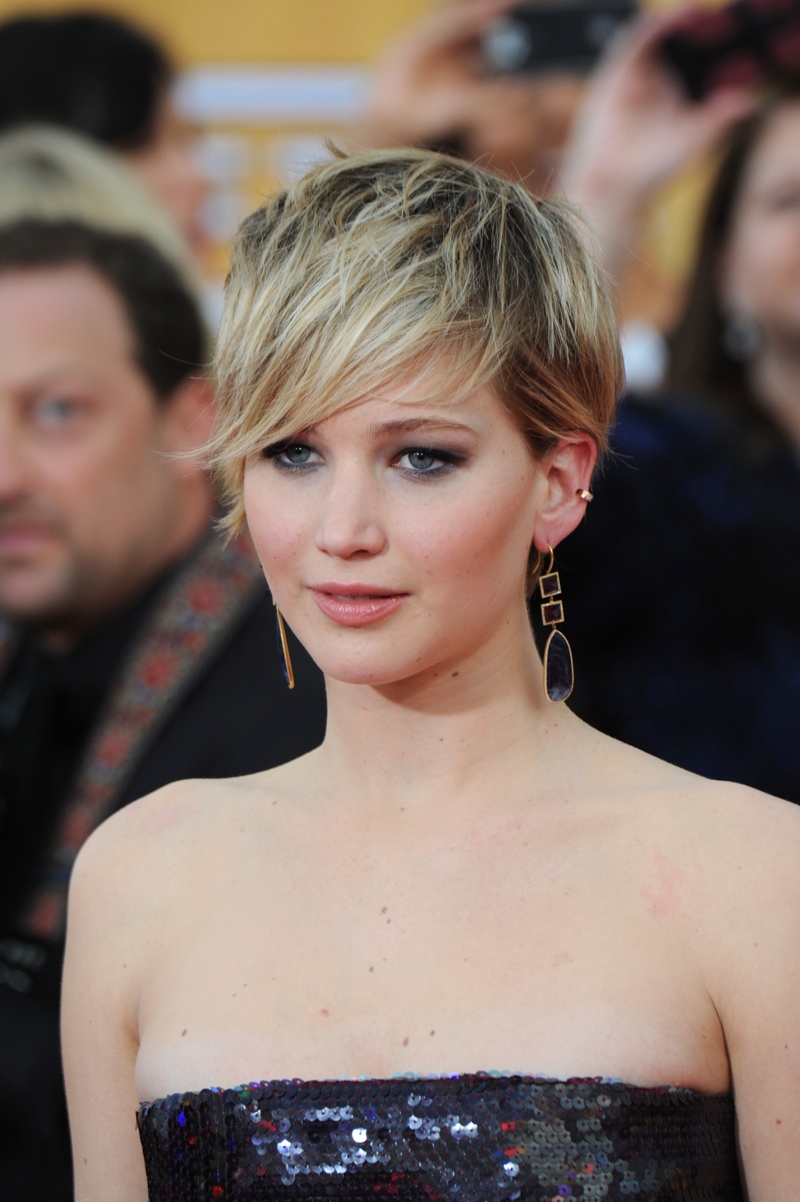 If you can't quite part with your longer length, why not get an asymmetrical pixie? This adorable pixie is a bit dramatic, but still super cute! Leave one side long and let your bangs swoop to one side. And if you want to embrace your inner blonde goddess, go for a pretty buttery blonde blend of honey and ash blonde for a multidimensional effect.
Messy Wavy Voluminous Pixie
Is your hair wavier than curly? This voluminous pixie is very flattering for those with wavy tresses. Ask for more volume on top and let your wavy locks fall where they lie. This tousled look is a great solution for those who don't want to spend a lot of time on their hair. The perfectly imperfect look is so easy to pull off. Simply add some volatizing mousse or sea salt spray and tousle your wavy tresses and go!
Cotton Candy Pink Pixie
Pink hair is super trendy and very feminine! This cotton candy pink is positively stunning. Ask for a long pixie with choppy ends and shorter layers on top to add volume and texture. You will definitely be a trendsetter with this daring pixie cut!
Short and Shaggy Curly Pixie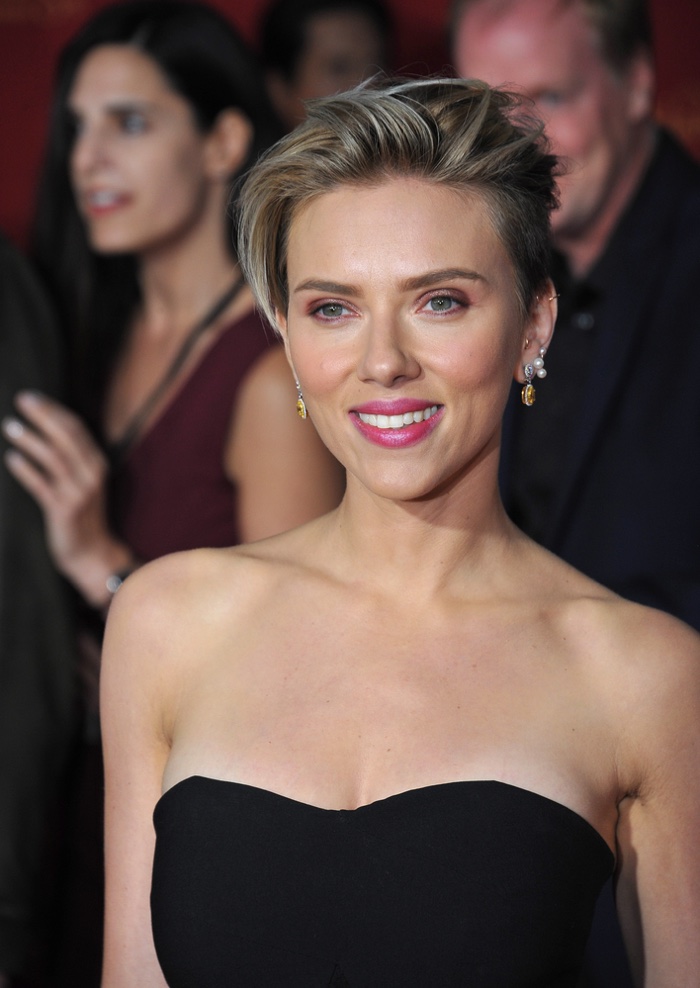 If you are not afraid to go super short, this shaggy pixie is full of sass and style! Ask for super short bangs and lots of layers on the top to add depth as well as a ton of volume. If you want to add even more texture, blend in some orange hues with your chestnut brown tresses. This look is perfect for fall with its pumpkin spice undertones!
Undercut Salt and Pepper Curly Pixie
Here is another trendy look for the undercut curly pixie cut. Ask for an undercut and then style your curly tresses over to the other side with a little more length in the front to frame your face. And since gray hair is all the rage these days, ask for a pretty salt and pepper streaks for a look that's sexy and sophisticated.
Pastel Rainbow Curly Pixie
Can't decide on a color? Then why not use them all and go for a full rainbow effect?  Ask for pretty pink, orange, yellow, green, blue and purple hues throughout to add a ton of dimension and texture to your curly locks. Get longer layers on the top to add volume to this trend-setting curly pixie cut.
Undercut Pixie with Mega Volume
Are you going for maximum volume and fullness? Ask for a slight undercut on the sides and back and rock those curly tresses on the top of your head. While your hair is still damp, add a quality volatizing mousse and tease your curls for a ton of volume.
Faux Hawk Pixie with Undercut & Shaved Sides
Mohawks were everywhere in the 1980s and now the faux hawk is taking the world by storm. A great way to rock a trendy faux hawk is with a short and sassy pixie. Ask for a buzz cut on the sides and in the back and tease your curly locks into a stylish faux hawk to show that you are a force to be reckoned with.
Do you think you have what it takes to rock one of these trendy curly pixie cuts? Are you ready to trade in your longer locks for a stylish pixie? We think you should totally go for it!