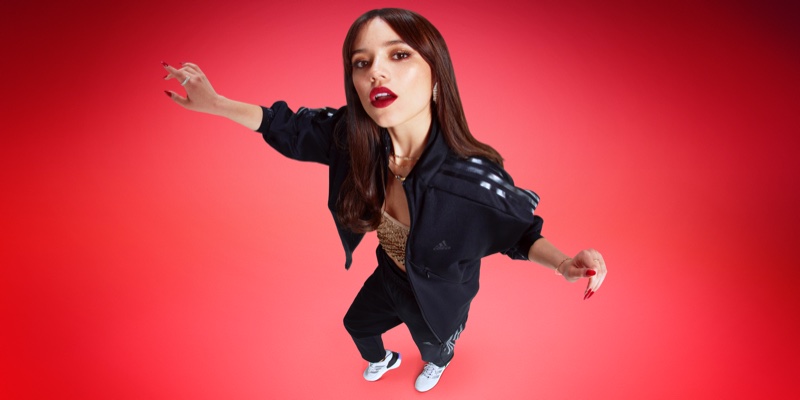 adidas has a new ambassador with Wednesday star Jenna Ortega. The actress leads adidas Sportswear, a new label from the iconic apparel and footwear brand. For spring-summer 2023, the debut collection features playful streetwear silhouettes, vibrant color palettes, and bold graphic prints. Each piece has been designed with confidence in mind.
Jenna Ortega for adidas Sportswear Spring/Summer 2023 Campaign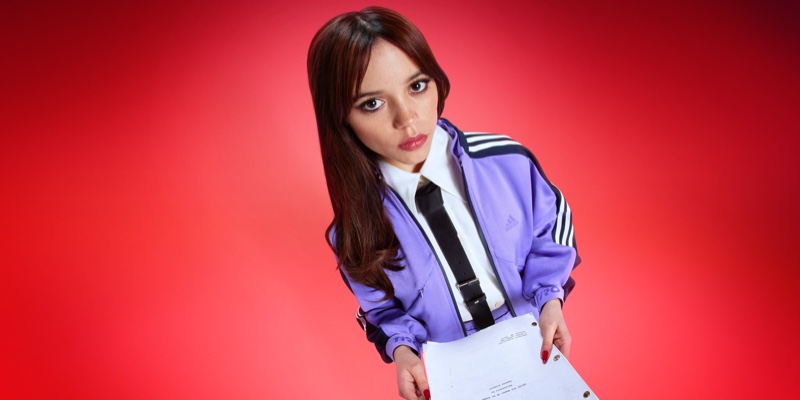 The adidas Sportswear spring-summer 2023 Collection explores our self-expression, allowing you to create a look that speaks to you. From statement pieces to everyday staples, there is something for everyone that evokes adidas' signature style and Jenna Ortega's individualism and versatility.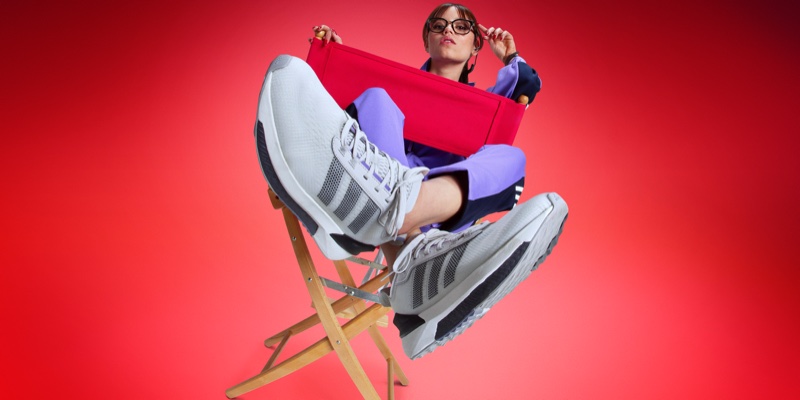 The AVRY sneaker, made with partly recycled materials as well as the Tiro Suit Collection, stand out in the campaign. Jenna Ortega pairs the co-ord with a shirt and tie. In addition to Jenna Ortega, the campaign also features Women's Super League forward Mary Fowler and renowned gamer Carolina Voltan.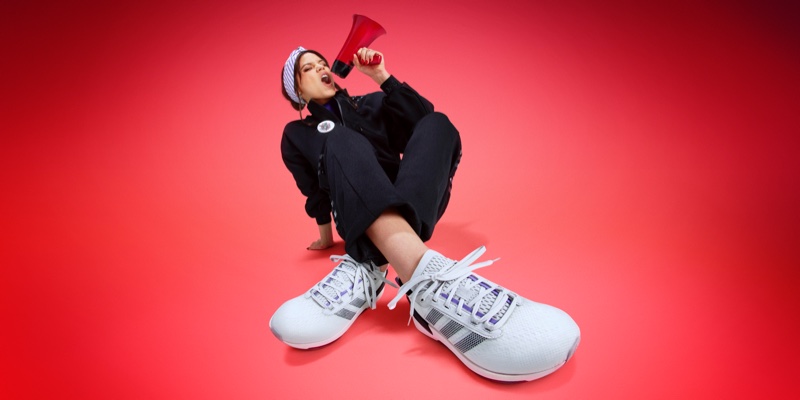 Jenna Ortega shares about her experiences and involvement:
"The way I express myself, whether this is vocally or aesthetically, is something I personally put a lot of energy into as I know how much power it can have in inspiring others. Embracing all that I am and all that I stand for continues to be a journey and through new experiences, I am learning and discovering more sides to myself. I am huge advocate of expressing all your different pursuits, passions, and traits, whether that is through what you do, what you wear or what you champion – which is why I was so excited to work with adidas on this new label."
adidas Sportswear Spring/Summer 2023 Collection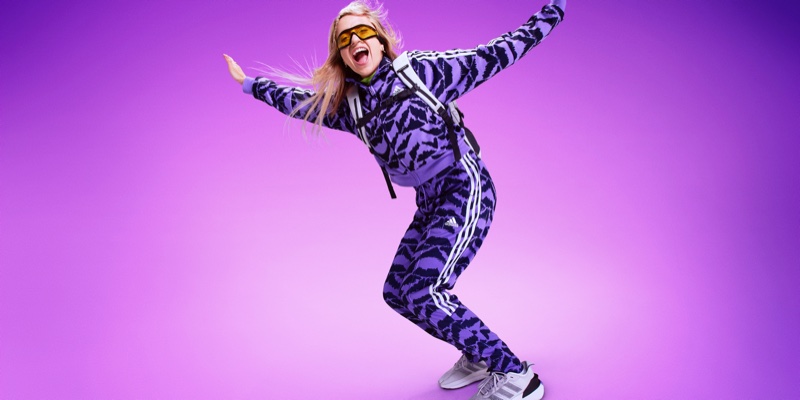 adidas Sportswear is launching worldwide on February 9, and you can begin shopping early with exclusive pre-launch access starting February 2. Shop online directly from the adidas website, in stores, or via their app. To keep up with the sports brand, discover the new adidas x IVY PARK collection.