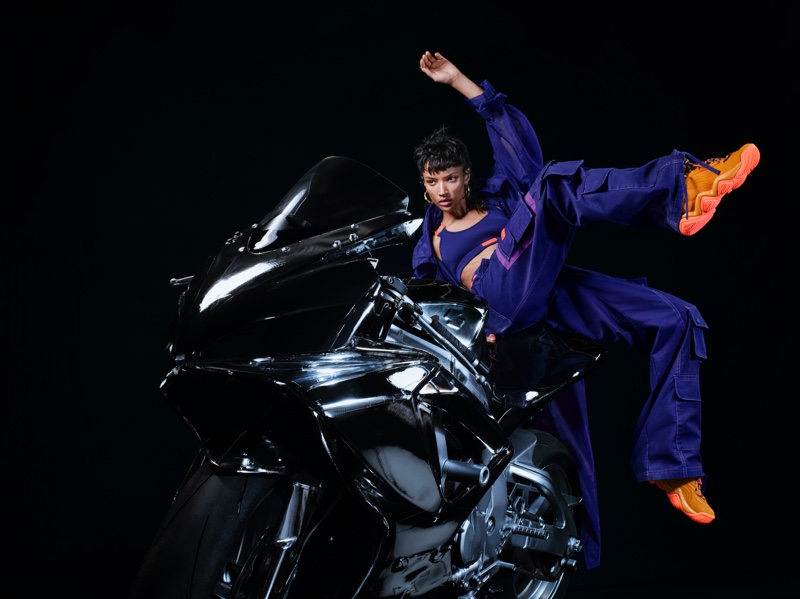 adidas x IVY PARK's latest collection, PARK TRAIL, introduces drop 7 of the famous collaboration between Beyoncé and the sportswear brand. The strength and resilience of nature, the streets, and the future inspire this groundbreaking expression of performance wear. The campaign features model and actress Devon Aoki, rapper Ice Spice, model Georgia Palmer, social media influencer Coco Princess, NCAA artistic gymnast Nia Dennis, and more stars.
Devon Aoki for adidas x IVY PARK Park Trail Campaign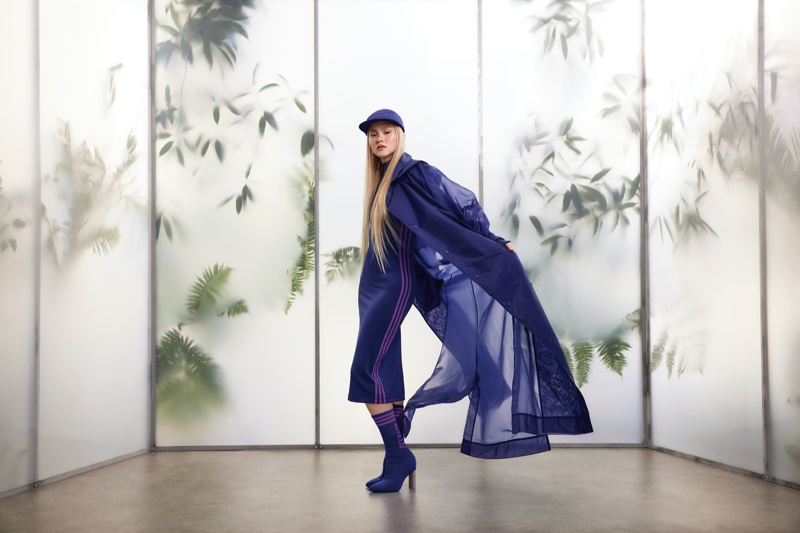 Devon Aoki takes the spotlight wearing a Yosemite purple dress with matching socks from the adidas x IVY PARK PARK TRAIL collection. The star accessorizes with block-heeled footwear as well as a baseball cap. The supermodel can also be seen in the recent Louis Vuitton x Yayoi Kusama campaign featuring colorful dots.
Ice Spice for adidas x IVY PARK Park Trail Campaign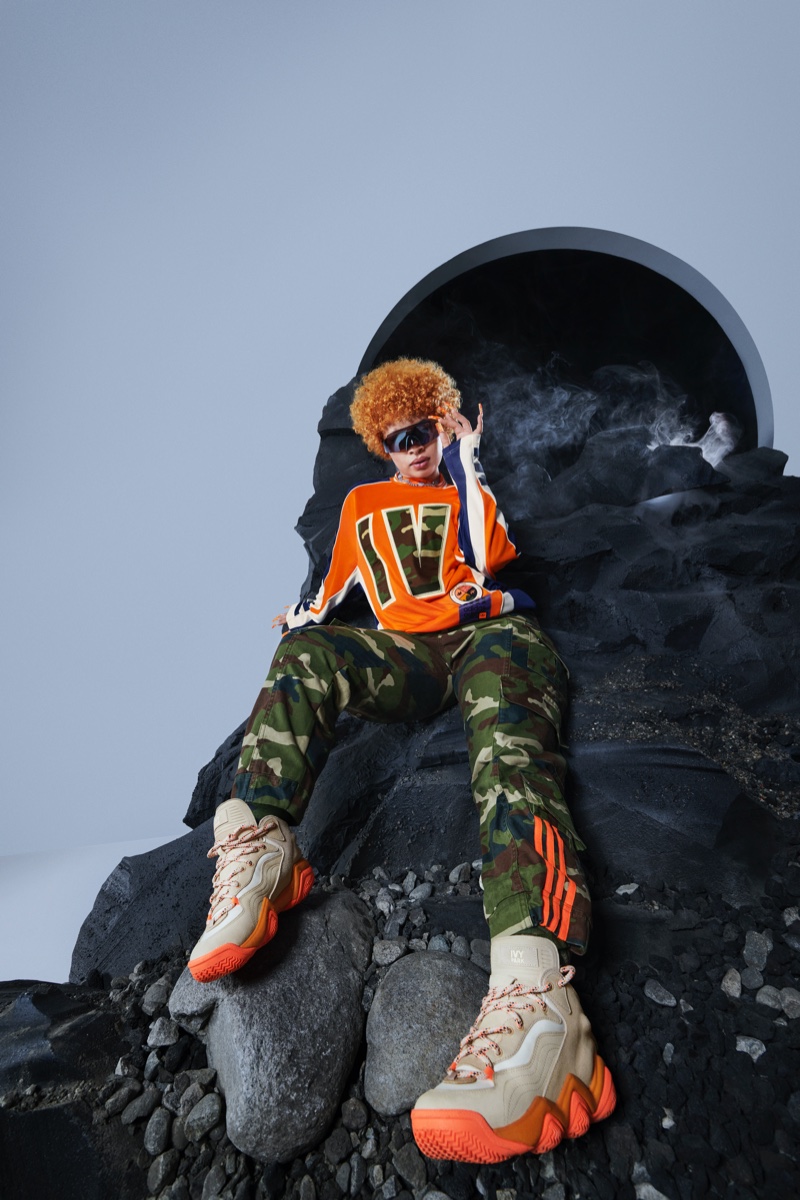 Rapper Ice Spice has made an impact on the music scene thanks to her songs like No Clarity, Munch (Feelin' U), and Name of Love. In the adidas x IVY Park drop 7 campaign, she can be seen rocking a camouflage sweatshirt in orange with matching pants and sneakers from the new collection while posing on a rock set.
adidas x IVY PARK Park Trail Collection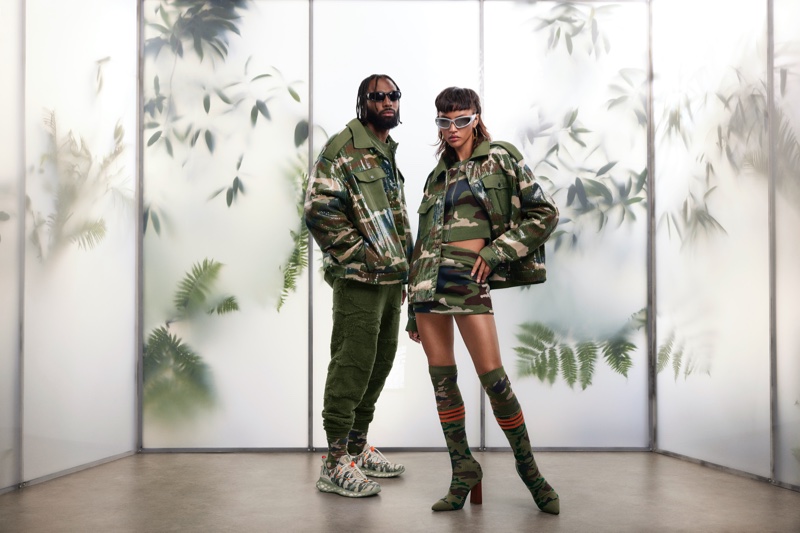 Designed from head to toe for modern athletes and street-style aficionados, PARK TRAIL combines fashion and function like never before. Crafted for the city streets and outdoor activities alike, PARK TRAIL allows you to explore your boundaries fearlessly with iconic adidas and IVY PARK styles like never before.
PARK TRAIL is a transformative journey for the modern explorer that takes you out of your comfort zone and allows you to discover who you really are. The adidas x IVY PARK campaign celebrates individuality by showcasing natural and unnatural elements.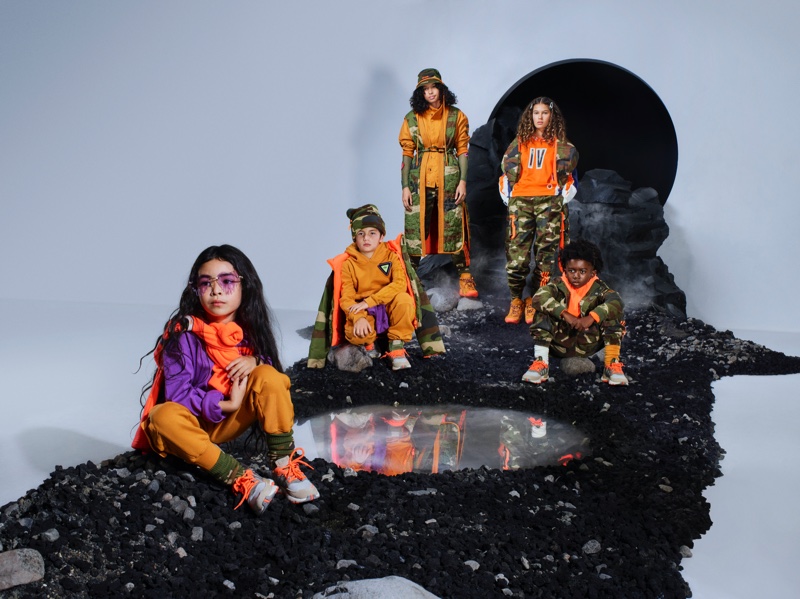 Inspired by the great outdoors and made for journeys far and near, PARK TRAIL is a collection of apparel that takes classic outdoor style to the next level. With its powerful iconography, prints, sequins, and camo-inspired looks, this versatile range makes you feel stylish while equipped for any trek.
The palette combines timeless hues like solar orange, legacy indigo, and wild pine. For footwear, adidas x IVY PARK offers the IVY PARK TT2000 basketball shoe in two different colorways. Drop 7 arrives online on February 9th, and February 10th, 2023. And make sure to see the Ivytopia collection from last year.