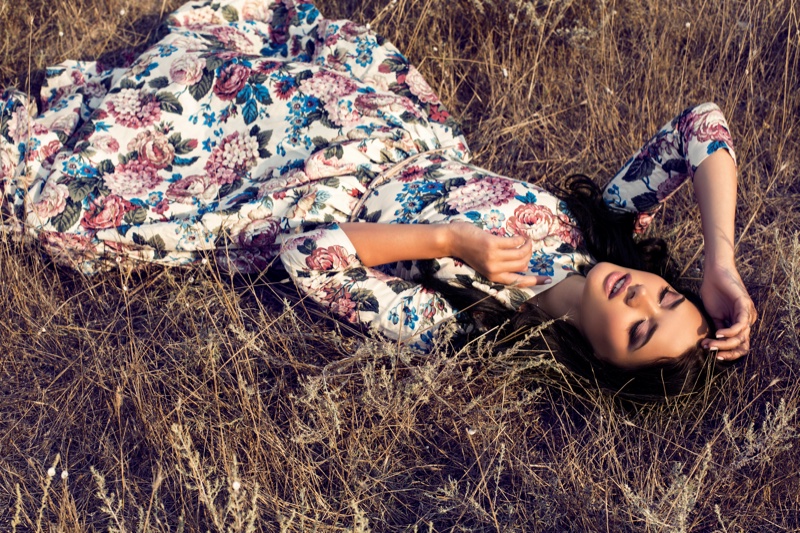 Several trends, including exceptional fashion aesthetics, saw the light of day during the pandemic's stay-at-home period. Be it vintage making a comeback, Bridgerton-inspired regency era fashion, or whimsical cottagecore, these non-post-modern outfit styles quickly gathered a special place in everybody's hearts and their Instagram reels too.
The cottagecore fashion aesthetic has quickly become a favorite style. Imagine dark florals, flowy fabrics, earthy tones, puffed sleeves, and soft silhouettes. Cottagecore dresses make you feel like you're in a Jane Austen novel, pondering while walking through a garden of roses! So, if you wish to feel like an Austen protagonist, we've got you covered with this guide!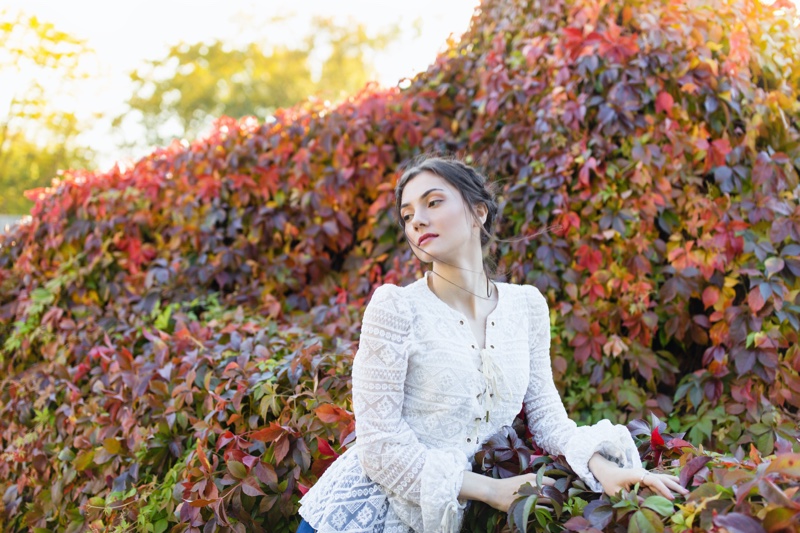 What is the Cottagecore Aesthetic?
Cottagecore aesthetic refers to a calm countryside lifestyle that focuses on the farm and agricultural life, away from the fastness and hassle of the city. What it translates into for outfit aesthetics is romantic and whimsical outfits in flowy fabrics with floral patterns but practical enough for farms and agricultural life. A cottagecore Pinterest board would remind you of romantic, quaint, and floral English countryside style! Think ruffled skirts, deep necklines, maxis, midis, overalls, puffed sleeves, and lacy Victorian-style white blouses.
How to Dress Cottagecore?
Cottagecore dressing can be told apart by its signature farm-style practical clothing. Florals dominate this style, with checks and solids making a guest appearance. Think tops for women – puffed sleeves, peasant blouses, tie tops, knitted tops, floral midis and maxis, short balloon sleeves, and open necks.
Wondering how and where you can style this aesthetic in the city? Opt for a long maxi dress in an earthy tone with tiny florals, pair it with strappy flats and some flower-inspired earrings, and you're all set for a magical lunch!
If you wish for a more hassle-free look, you can always pick an A-line midi in a soft hue, add a matching headband, a small round straw bag, and be cottagecore ready!
Want a break from the florals? Opt for a soft checked patterned dress in a woody brown or green tone and wear it over a solid white, slightly puffed sleeve top. Throw in a pair of close-toed flats, and voila!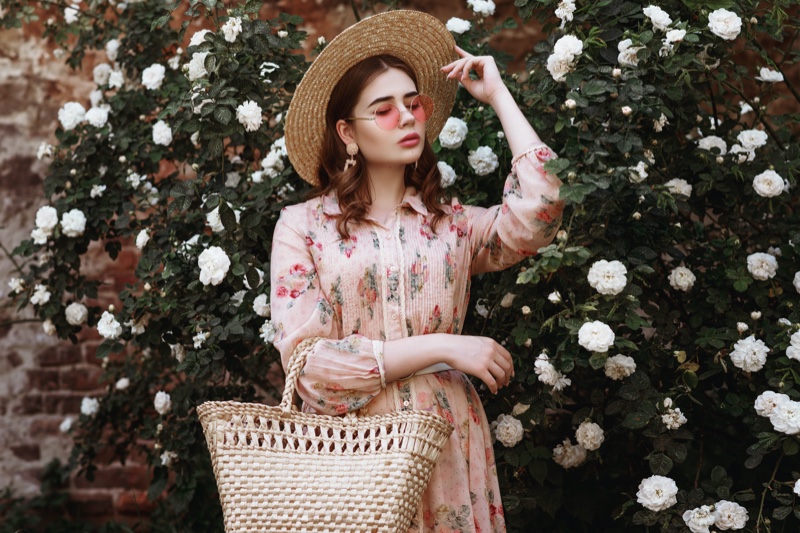 Add a little bit of an edge to your cottagecore look – pair a floral maxi or midi dress in a pastel shade with a solid vest in a contrasting color. You can wear this with a pair of boots and a brown saddle bag. Charm it up with some floral jewelry like a daisy pendant and floral bud design rings.
Cottagecore doesn't stop at dresses, though. You could also opt for flowy ruffled skirts with knitted tops and a tote bag. Or let modernity chime in, pick a blouse with a scoop neck and lace details, and wear it with light blue jeans. Add a tiny floral clip to your hair for that hint of romanticism and some strappy heels to finish the look!
Some Cottagecore Wardrobe Staples
Floral Maxis and Midis
Vests
Overalls
Ruffled Skirts
Victorian Blouses
Knitted tops
Strappy Flats
Boots
Botanical jewelry
Headbands
Head over to VERO MODA and check out their collection of maxi and midi dresses, and pick one for your cottagecore wardrobe transition!