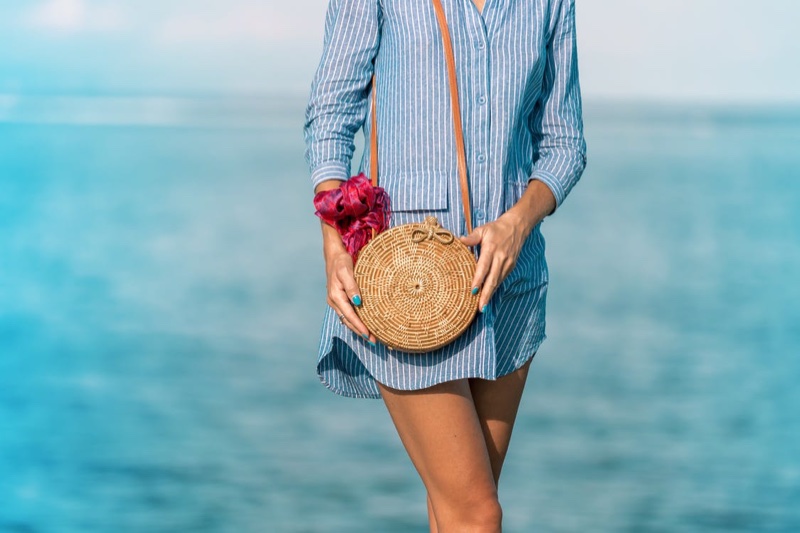 There is nothing better than hanging out by the beach or pool during the long, sunshine-filled days of the summer season. What sounds better than taking a quick dip into the water before sipping on your favorite cocktail as you sunbathe for hours on end? Whether you're headed to the hotel pool, a local beach, or on a vacation to a tropical destination, you want to make sure you're comfortable, but also that your outfits aren't lacking summer style. Accessories are the quintessential way to perfectly finish off your summer outfits. Below, we cover summer of our favorite ways to accessorize as you enjoy the warm summer months by the water. 
An Ultra-Chic Sun Hat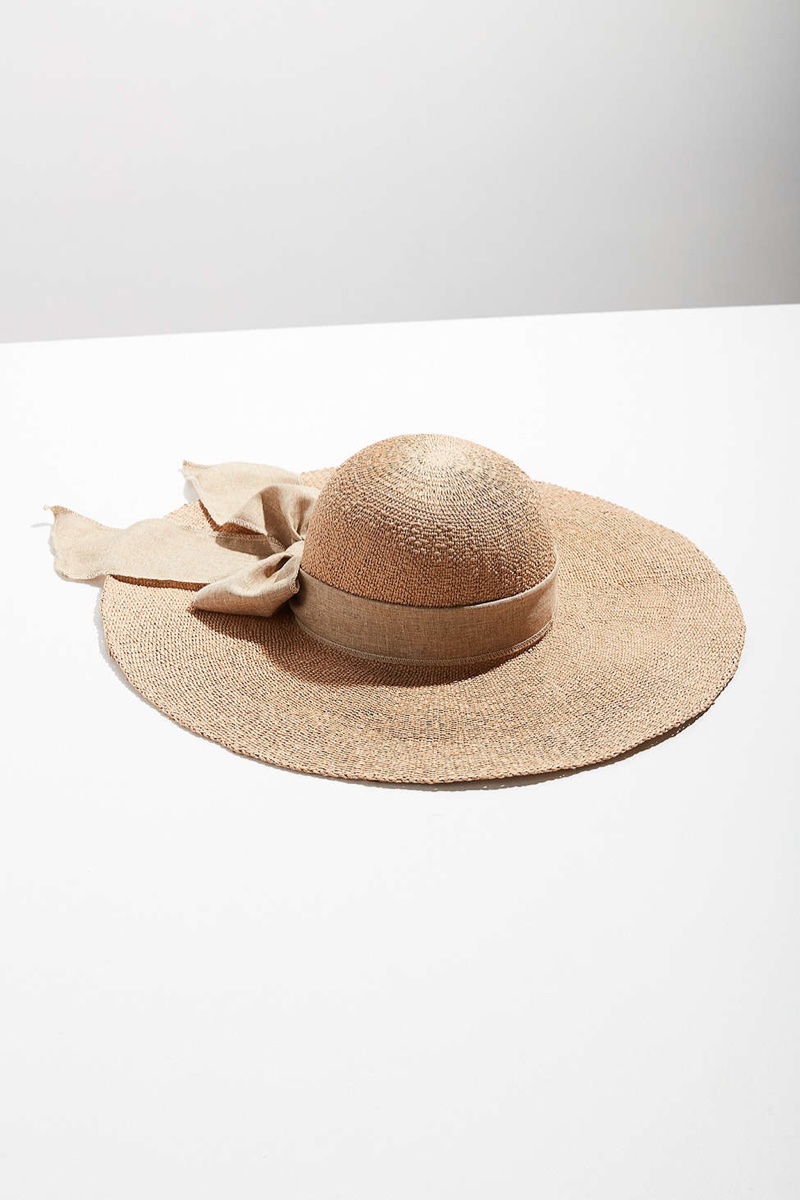 Hats are not only a fantastic way to make a fashion statement as you lounge under the sun, but also a great in helping you shield yourself from harmful sun rays.  There are so many exquisite styles to choose from, many of which are reasonably-priced options. Our favorite? This floppy textured straw hat from Urban Outfitters that features an extra-wide brim along with a charming accent bow. It's a classic summer style that you can't go wrong with.
Delightful Summer Slides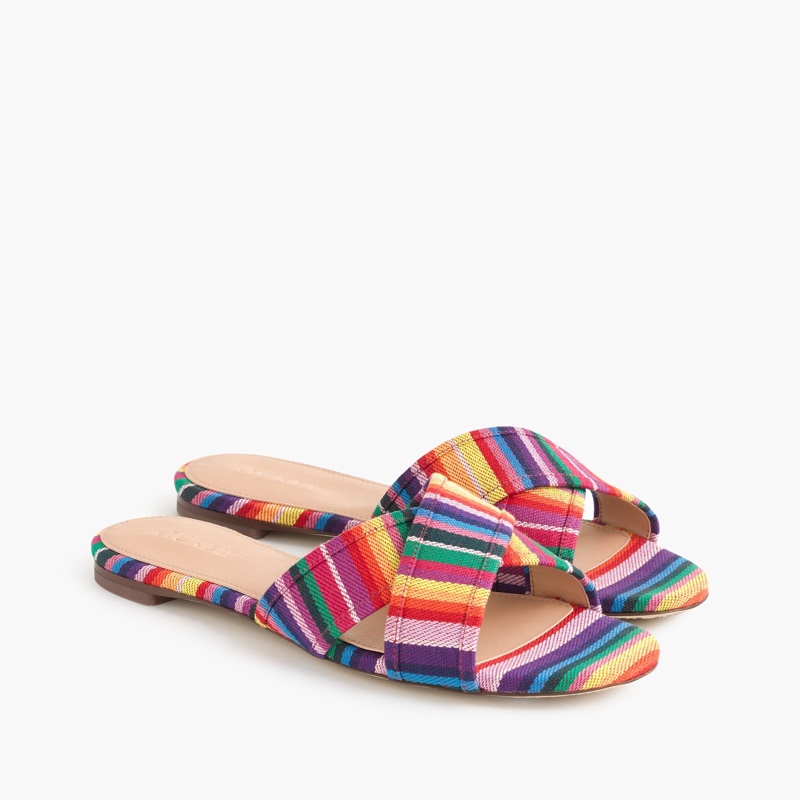 Flip-flops just aren't fit for a fashionista! Summer slides have become one of the biggest trends of the season, and we couldn't be happier about it. They're much more stylish than any pair of flip-flops, and in addition, we'd argue that they're much more comfortable as well. They work great for the pool and the beach, but odds are you'll also find yourself wearing them around town. Our pick is this pair from J. Crew—the crisscross rainbow pattern adds a dose of color that is perfect for the summer season. Say goodbye to flip-flops and hello to these snazzy sandals!
A Stylish Tote for All the Essentials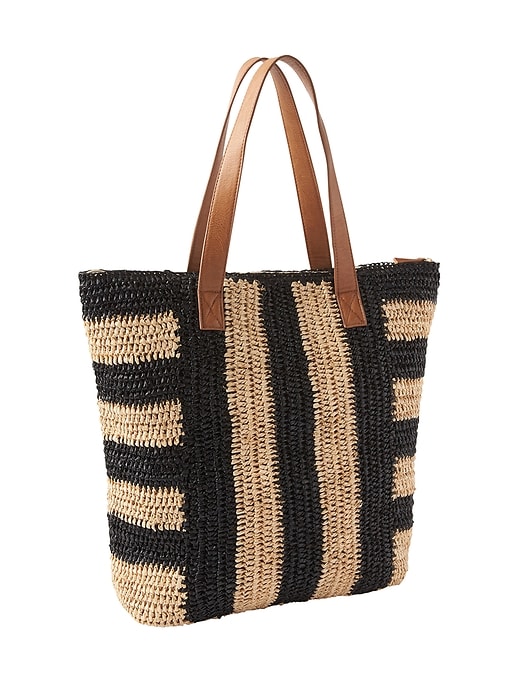 If you're planning on spending a day under the sun by the water, there are some items that you absolutely can't do without—sunglasses, sunscreen, a book or magazine, a towel, and even some snacks. And you don't want to be lugging these items around inconveniently. A tote will come in very handy throughout the season and offers a great way to store all of your essentials without sacrificing style. Athleta just released this straw tote which features incredible quality and design. The black and tan striped straw pattern is undeniably sleek, and the bag features stain-free technology which puts worries about messing it up to rest. It also comes with a removable inner bag to hold your wet swimsuit. How's that for a perfect summer bag?
Ocean-Inspired Jewelry to Add A Touch of Class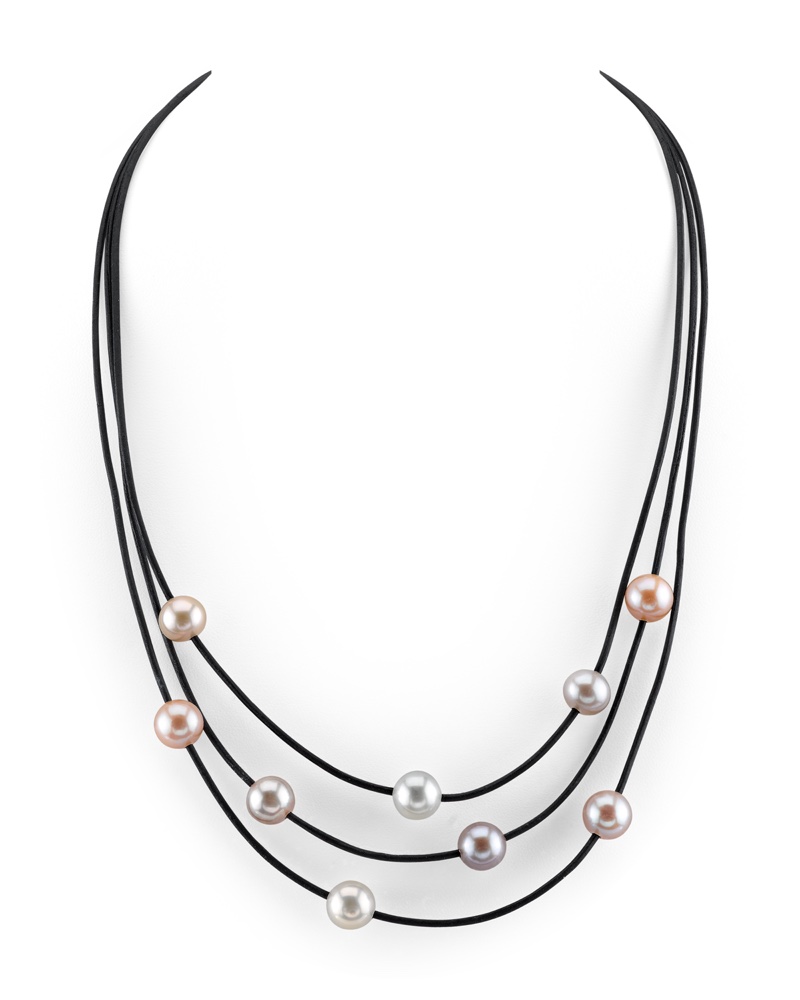 Who's to say that you shouldn't look your best at the beach? If you're headed to a fancy pool party or an upscale beach resort, we love the idea of using jewelry to complement your outfit and take it to another level. There are unique, nautical-inspired pieces that will not only work great for the season, but that you'll also be able to wear throughout the year. A pearl necklace is a breathtaking option, as are pearl earrings. The pearls will reflect beautifully in the sunlight and add a dash of elegance to your outfit.
There's no shortage of dazzling summer accessories that can give flair to any outfit, as well as provide some functionality. Here, we've covered some of our favorites that are great for a long day hanging out by the water. Now your turn: what's your favorite way to accessorize for the season?