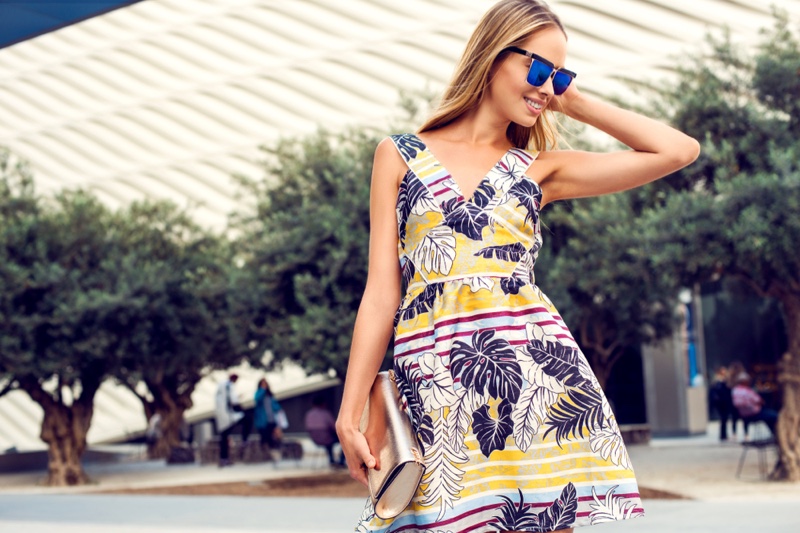 College is the best time to meet new people and make friendships that will last a lifetime. Because of this, it is important to make a nice first impression regardless of whether it comes to your classmates, roommates, or professors. While personality, intelligence, and the way you treat other people are critical in building meaningful connections with others, your appearance is what people notice at first glance. We all know that beauty is in the eye of the beholder, but looking good has never hurt anyone.
First things first, you shouldn't feel like you have to dress or look a certain way to have people like you and enjoy your company. What you will find below is a list of suggestions and recommendations on how to look chic. Besides, we understand that the majority of college students struggle with time and budget management. If you're just starting planning out your entire wardrobe, there's a chance doing so will take a lot of your time. Especially it's real if you have trouble with time organization. These free essays on time management can help you to solve the problem. Simultaneously, we want you to know that you don't have to spend a lot of money to look chic, polished, and dressed-up. Below, you will find the best tips on looking polished and chic on a students' budget.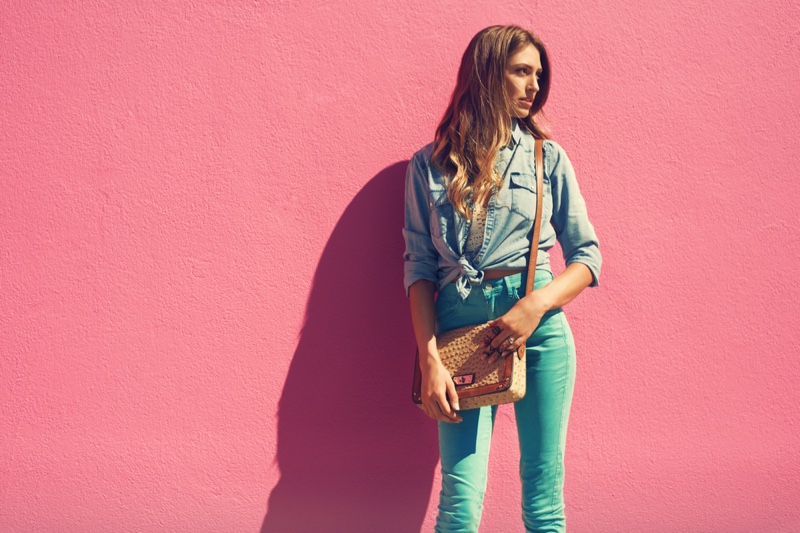 1. Know that it takes time and money
Since you're learning how to dress well on a budget, the first step is to determine how much money you can dedicate to the task. Building a wardrobe from scratch takes time, money, and patience. Since we're trying to do so on a budget, we can not afford buying every item of clothing at once. For many students, focusing on polishing their style on a budget may result in having less time for school assignments, so you should be ready to check out argumentative essay topics online to get inspired and save some time.
2. Know what you want
Before you go out and start buying every remotely good-looking piece of clothing you come across, be sure to go through everything that is already in your closet. We are almost sure that you already own a good deal of what you might think you need. To save money, know exactly what your closet may be lacking before you go shopping. You should also keep in mind that there's no point in buying a coat in the middle of summer even if you think you absolutely need to go looking for one.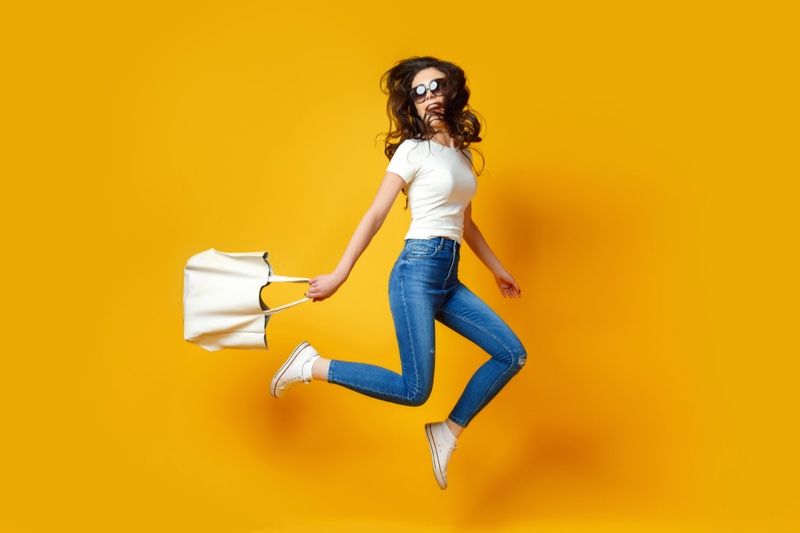 3. Go for basic colors
This point is important for two reasons. First of all, solid colors usually tend to look more polished and professional than brights or prints. For instance, a plain black T-shirt with some nice dress pants will look chicer than a bright neon logo T-shirt paired with jeans. Secondly, focusing on basic colors in your wardrobe means that you can mix and match almost every item in your collection without worrying about color coordination. By doing so, you will not need too many items of clothing to change looks every single day. While we're not saying all of your clothes have to be monochrome, and there's no space for fun, the foundation of your closet should be very neutral.
4. Quality over quantity
When aiming at learning how to dress chic on a budget, many college students may tend to think that the more plain T-shirts they will get, the more stylish they will look. However, such is definitely not the case. Buying a new pair of low-quality pants every season will ultimately be worse for your wallet than splurging once on a high-quality piece that will serve you for a number of years. Besides, don't forget about sales, store memberships, and students' coupons, all of which can help you splurge from time to time.
5. Raid your local thrift store
As a college student, you probably know that thrift stores are the best places to go to if you want to find a high-quality (sometimes even designer) item of clothing for just a couple of dollars. While in there, do not be afraid of experimenting and trying out something you've never thought about getting before. The worst that can happen is that you put the item back where it was. We can also recommend that you gather together your friends or classmates and make an adventure out of the experience. Sometimes, other people can know what looks good on you better than you do.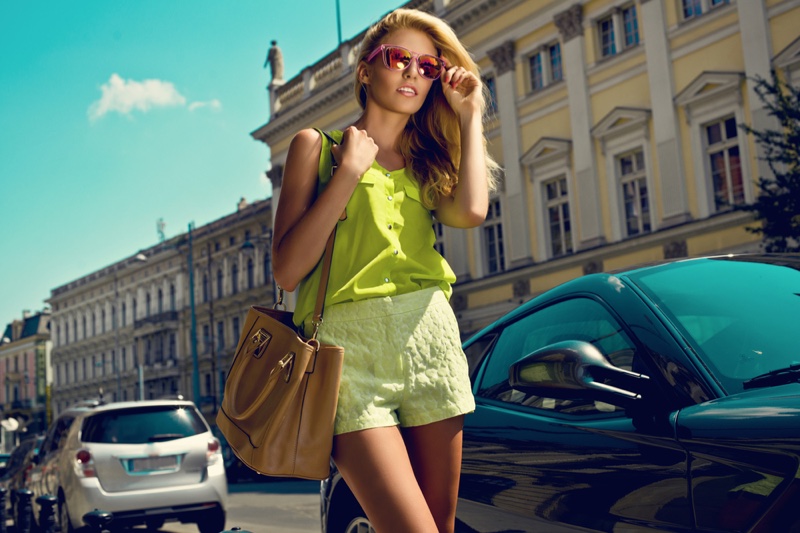 6. Know how to match
Matching clothing to make it look chic can be hard at first; however, once you get the gist of it, you should be fine. Make sure you're balancing out the proportions; as for examples, you can put a nice oversized blazer over a tight-fitting shirt. If you want matching colors to be a bit easier, we can suggest that you go for a monochrome look with a pop of color.
7. Add accessories
As we have established, the foundation of a cheap but chic collection of clothing should look pretty bland and basic. However, we want you to know that this doesn't mean you won't be able to express your personality through your looks, and accessories are just what you need. A watch, a bad, or a pair of sunglasses can pull the whole look together. You should also feel free to check out modest jewelry if it is something you're comfortable with. However, do not forget about coordinating the colors throughout your clothing and accessories so that everything looks perfect.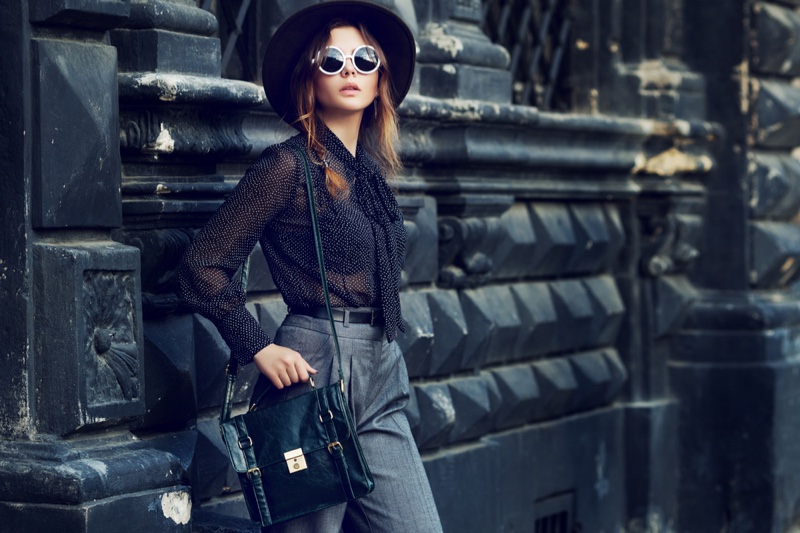 8. Choose the right size and fit
If an item of clothing is too baggy or too skimpy, it is extremely hard to make it seem chic. Regardless of whether you go to the store or decide to shop online, we suggest that you check out your exact measurements and sizes beforehand. Usually, the majority of people struggle with finding a pair of pants that fit well. Do not be afraid to go a size or two up or down when shopping at a new location as measurements can differ for various stores.
9. Get inspired
Dressing up is extremely close to the art of self-expression, and it is okay if you might feel like nothing matches properly from time to time. It is on days like these when you should try to find inspiration in other people's outfits. Go online and look for business casual looks, many of which can easily be recreated on a tight student budget. More than that, we suggest that you look at the people around you. Is there a classmate whose style always looks impeccable yet simple? Be sure to focus on the small details of their outfits and try to incorporate whatever works for you in your own wardrobe.
For many college students, it is important to look professional and chic, and there are many ways to doing so without breaking the bank. Regardless of whether you decide to use all of the above advice or only a couple, we hope that the list could help you find inspiration to building your dream wardrobe. Whatever you decide to do, remember that college is a great time to experiment with your style, find out what makes you feel your best, and become the best version of yourself.