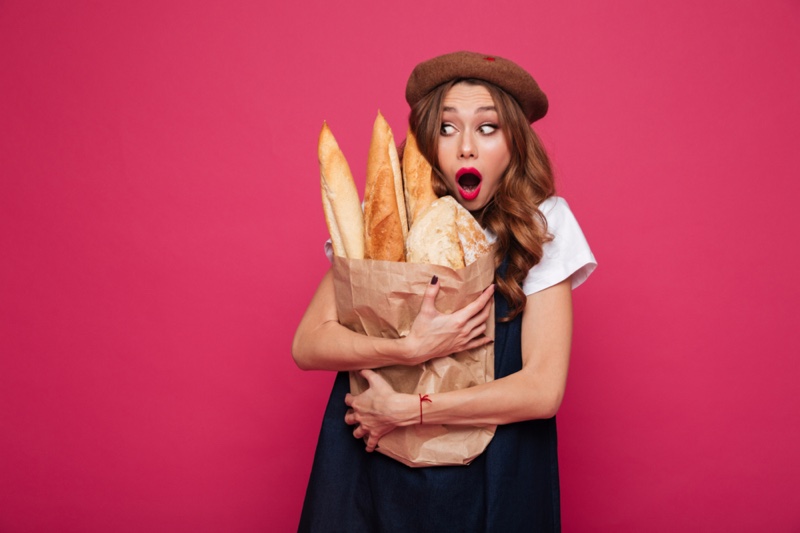 There's nothing better to do when you're stuck at home than to try a new recipe. Cooking is a complex skill to learn and takes lots of practice. Nevertheless, when you take that homemade lasagne out of the oven, or you cut into that perfectly cooked steak, there's no feeling like it. If you've got some extra time on your hands, trying a few interesting, uncomplicated recipes will give you a sense of accomplishment and pride. Plus, you'll be able to impress all of your friends on your Instagram story!
We've come up with eight seriously impressive recipes you can make from scratch at home. Get ready to wow yourself with your own cooking and save some money in the process! To save even more money, follow the advice at Basic Food Prepper to plan out your meals in advance.
1. Sourdough Bread
Sourdough bread is one of those rustic recipes that has become hugely popular this year. Everyone seems to be trying their hand baking their very own delicious loaves. It's easy to see why. Sourdough isn't only delicious and versatile. It's also pretty simple to make.
Ingredients:
Flour

Sourdough starter

Brown sugar

Salt

Oil
Sourdough is made by mixing flour, sourdough starter, and water in a bowl. You then let the mixture sit for around 6 hours. Finally, the loaves are placed into a steamy oven for around 40 minutes until a golden crust has formed, and the loaves sound hollow when tapped.
2. Homemade Pasta
Who doesn't love a heaping plate of spaghetti carbonara or pesto penne? Pasta is a simple, tasty dish at the best of times. But then, when you try your hand at making your own pasta from scratch, you'll be amazed by how fresh and flavorful simple noodles can become.
Ingredients:
Pasta is surprisingly simple to make. Simply put the flour and eggs into a food processor until you have large crumbs that form a dough when squeezed together. Knead until smooth and wrap for 30 minutes. Then, roll the dough as thin as possible into a sheet. Now, you can cut the pasta into whatever shape you choose.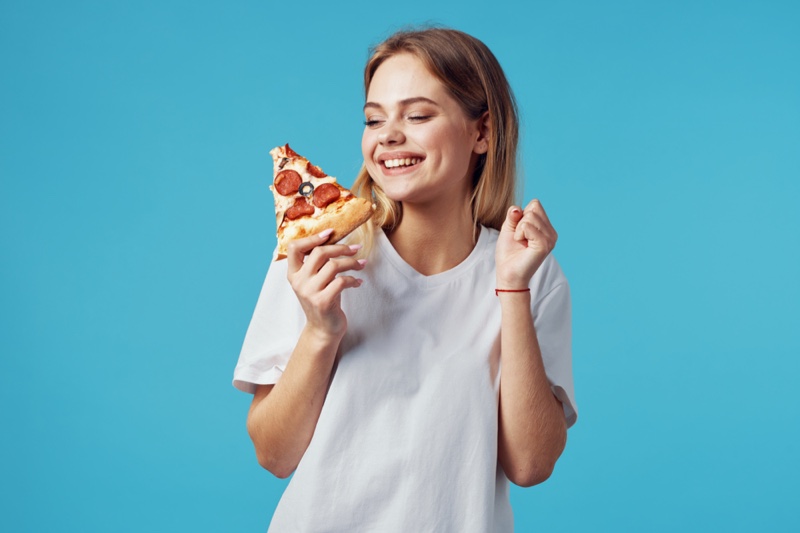 3. Pizza Dough
Pizza is another Italian classic that everyone loves. You've probably noticed that store-bought pizza never tastes the same as the pizza you can get from proper Italian restaurants with their own wood oven. If you want to try your hand at creating your own pizza dough from scratch, you may be able to recreate the delicious Italian-style pizza from your favorite restaurant.
Ingredients:
Yeast

Flour

Oil

Salt

Sugar

Cornmeal
Mix up the dough ingredients by hand or with a mixer. Let the dough rise overnight. In the morning, punch down the dough to remove any air bubbles, roll out the dough, and voila! You have yourself a homemade pizza base.
4. Pesto
Pesto is a flavorful sauce made of basil and garlic. The delicious sauce tastes terrific with pasta, in a salad, or even on bread.
Ingredients:
Basil leaves

Garlic

Pine nuts

Parmesan

Oil
Simply combine the basil, garlic, pine nuts, and parmesan in a food processor and add the oil slowly. You can set aside the pesto in the fridge for up to a week.
5. Granola
Granola is a delicious breakfast cereal that can be eaten with milk or yogurt. If you're tired of oats and muesli, granola is a great, crunchy alternative.
Ingredients:
Oats

Nuts

Oil

Honey or syrup

Spices

Dried fruits
To make delicious granola, simply combine all of the ingredients in a bowl, making sure that your oats and nuts are all coated with honey. Pour the mixture onto a tray in an even layer. Bake the mixture until golden. The granola will become crisp and crunchy as it cools.
6. Hummus
Who doesn't love hummus! This tasty, healthy dip is made of chickpeas and can add a lot of flavor to vegetables or pita chips. It can also be used to make delicious sandwiches and wraps.
Ingredients:
Chickpeas

Tahini

Lemon

Garlic

Spices

Oil
Hummus is shockingly easy to make. Just combine all of the ingredients into a food processor, and mix them together until you have your perfect chickpea dip.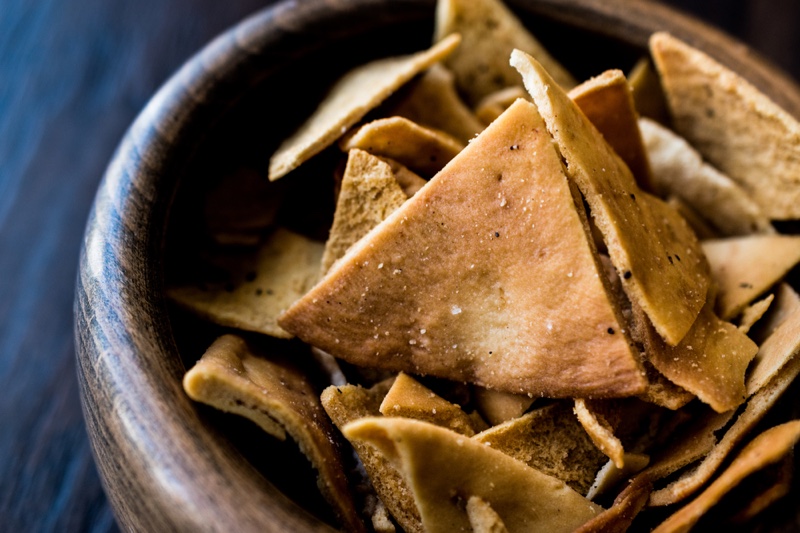 7. Pita Chips
Pita bread can be used to make healthy wraps. On the other hand, crunchy pita chips make for a delicious salty treat that's a great healthy alternative to normal potato chips. Plus, they're fairly simple to make yourself at home.
Ingredients:
Pita chips are one of the easiest recipes you can try at home. Simply cut up your pita bread into bite-sized pieces and season with oil and salt. Pop them in the oven until crisp.
8. French Fries
Most people think of French fries as the kind of food you can only get at a restaurant or fast food place. If you've even tried to roast fry-shaped potatoes in the oven, you may think that homemade fries are impossible. But then, with the right technique, it's possible to make some truly tantalizing, salty fries that are perfectly crisp on the outside and soft on the inside.
Ingredients:
Peel and rinse the potatoes, then cut into thin sticks. Soak the potatoes in water for 2 to 3 hours. Drain off the water. Heat a few inches of oil in a pot and cook the potatoes in oil for a few minutes. Then, turn up the heat on the oil and fry the potatoes again until they are golden and crisp. Add the salt, and you have perfect, delicious home-cooked fries!
Final Thoughts
We hope this list of the ten best recipes to make at home from scratch has given you some inspiration! All of these dishes can be made from the comfort of your own kitchen. You'll save money on your next trip to the grocery store, and you'll know that your home-cooked food is free from harmful chemicals and preservatives. Get cooking, and don't forget to take plenty of pictures of your creations before they disappear!