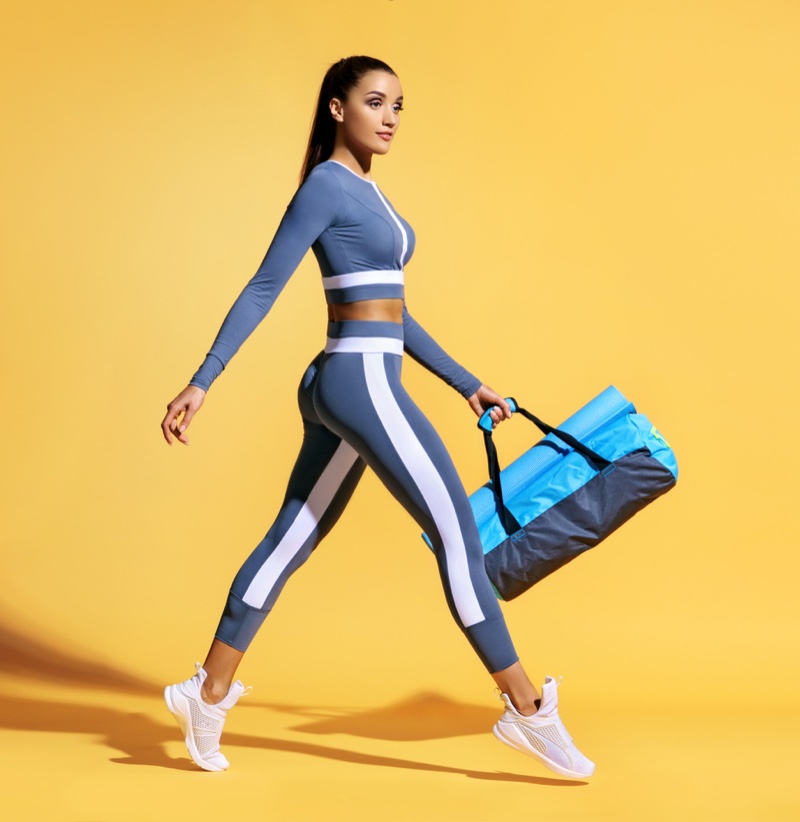 Exercise is the best way to help your body and mind function smoothly throughout the day. Staying healthy is not an easy task, yet with a reasonable exercise routine, you can stabilize your body systems effectively. The more healthy you want to get, the better the diet and exercise plan you require. Multiple people also suffer from disorders like obesity, depression, and anxiety if they follow a lazy routine. However, exercise helps you stay mentally and physically fit.
One of the main reasons exercise is common is that it helps you to lose weight and maintain a flawless figure. If you cannot afford healthcare services and gymnasiums, some effective exercises can help you remain smart and healthy. This article will guide you with some effective body-shaping exercises that you can easily carry out at home without any additional expenses.
1. Start A Regular Walking Routine
One of the most natural and effective ways to lose weight is to have a regular walking routine. Many people may not prefer to lift weights and do other exercises due to medical issues like weak bone structure, sciatic pain, heart disease, and other conditions. Doctors even recommend that patients start walking daily to decrease their fat. Having extra fat makes a person susceptible to harmful diseases. As a matter of fact, brisk walking or running helps you lose sufficient calories in less than an hour, not only helping you lose weight but also lowering the risk of serious illnesses.
2. Practice Skipping For Muscle Strengthening
Skipping is always a good option for full-body exercise if you want to burn calories in less time. It helps you build muscle strength, increase metabolism, and maintain a regular heartbeat with healthy lungs and the right flow of blood throughout your body. You will feel a state of calmness, freeing your mind from stress, mental instability, depression, and anxiety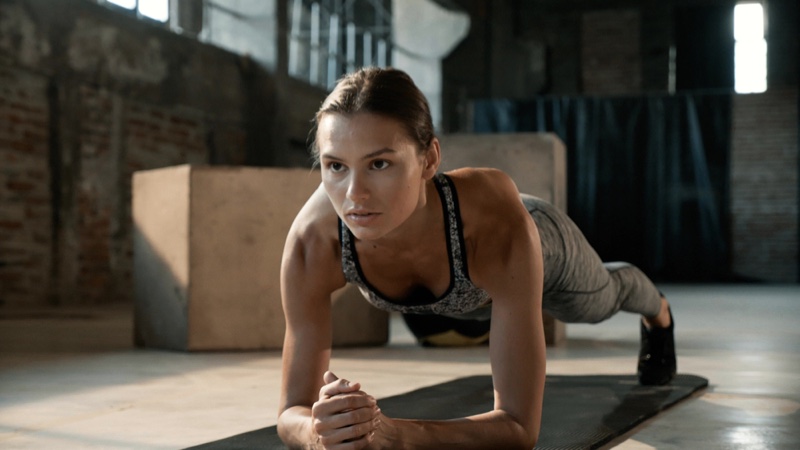 3. Practice Planks For A Full-body Workout
Planks, although the hardest, are another type of full-body workout that helps strengthen your muscles. You can also consult different apps or training guides to help you with proper training plans, nutrition plans, ways to check your record daily and try new exercises to stay fit. These apps will help you develop skills to work out properly and maintain a healthy routine. Through these exercises, you can easily lose your extra fat and maintain the strength of your muscles, especially your biceps, triceps, pectoral muscles, and shoulder muscles.
4. Start Push-ups And Pull-ups
Push-ups and pull-ups are also important in maintaining your body shape. These also help you strengthen your chest, biceps, triceps, and other muscles of your body. By exerting force from your muscles to push yourself to the lowest part of the ground and pulling up, you burn many calories. However, after working out so hard, ensure you adhere to the diet recommended by your physician. This will help balance your mass and shape your body perfectly.
5. Maintain Your Postures With Squats
Squats are muscle-strengthening activities that help you shape the lower parts of your body by assembling the extra fats. These exercises also help you maintain a high metabolic rate and muscular balance of the body by burning many calories.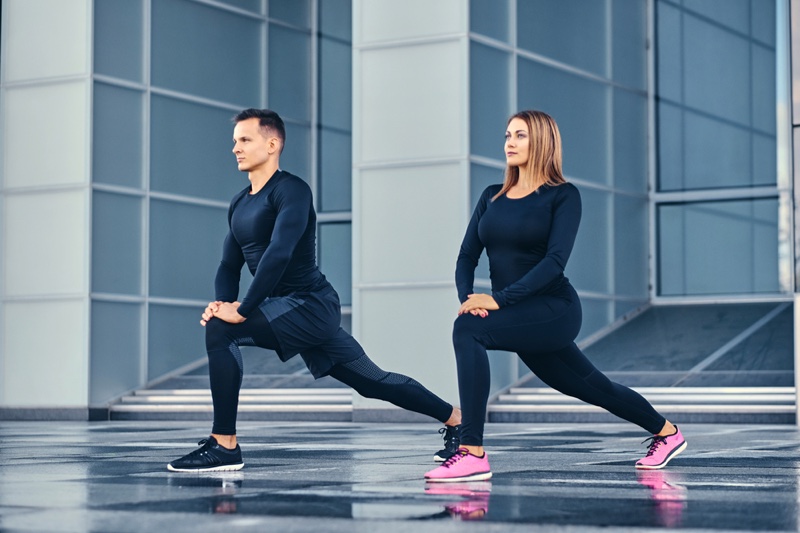 6. Balance Your Body Muscles With Lunges Exercise
Lunges help stabilize your body by strengthening your back, hips, and legs. They also help you control your body weight when done with heavyweights. Improving your figure is not the only priority in this exercise. It also helps you improve your hips, legs, and back postures.
7. Relax And Meditate With Yoga
It is the most peaceful exercise you can wish for. It not only shapes your body but also helps you maintain your health. It improves your cardio health, respiration, metabolism, flexibility, muscle tone, and mental stability. This exercise is 5000 years old and has its origin in the Rishis of Brahmans.
Yoga is based on five main principles of exercise: diet, breathing, relaxation, and meditation. The results of this exercise are exceptional. They help you relax and purify your mind. Many people have become more mentally stable after practicing this exercise with the right diet. So, this is the most healthy and effective exercise you can start with to shape your body and mind.
Keeping your body in good shape is not easy and requires a lot of effort, but once you make a habit of exercising daily all your problems will be solved in no time. Additionally, you don't need to join a gym or health club to make these exercises work properly. You can easily maintain your body shape and a healthy metabolism through these exercises.