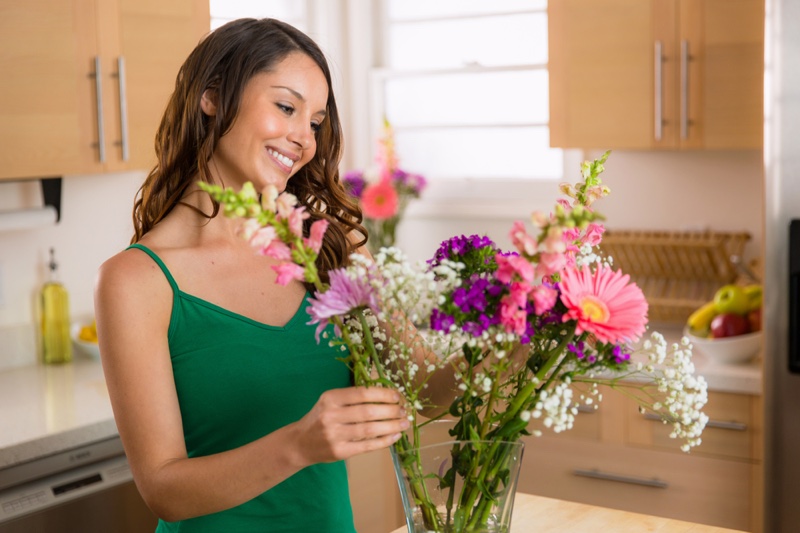 While flowers are naturally beautiful when growing in the wild or in gardens, there is an art to arranging them in a way that is most visually compelling. This is why people hire florists: they consider what flowers will fit the mood of the occasion, they create and work within color families that complement each other, and they are experts of dimension, space, line, and shape and how to use these design elements to create appealing flower decorations and bouquets. Working with local florists or using online florists like 1Stop Florists are great options for buying gorgeous bouquets, but many people want to learn how to make flower arrangements of their own.
Whether you just want to better understand the art of flower arranging or you want to take a stab at making your own arrangements, there are many things to consider. Since flowers have been used ceremoniously for centuries, there is a wealth of knowledge to draw from to create a stunning floral arrangement. Focusing your attention on what you want to accomplish with your flower arrangements is important, and there are some key tips that can help you get started with flower arranging.
1. Find out what you like. The first step to learning how to arrange flowers is to first pay attention to what you like. Go online and look up flower arrangements. What stands out to you? What shapes do you resonate with? Are there certain flowers you are drawn to? Do you prefer rounded bouquets or loose bouquets? Lots of greenery, or tight and bright bouquets of a single flower? Learning what you like will inspire you to pursue this craft more intentionally and will help you to get excited about the arrangements you are making. When beginning any new art form, imitation can be a great way to get the hang of the craft. You may be surprised by how difficult certain arrangements are, or you may decide to make personal changes that give the arrangement your own special touch. Having accessible inspiration to draw from is key when beginning the art of flower arranging.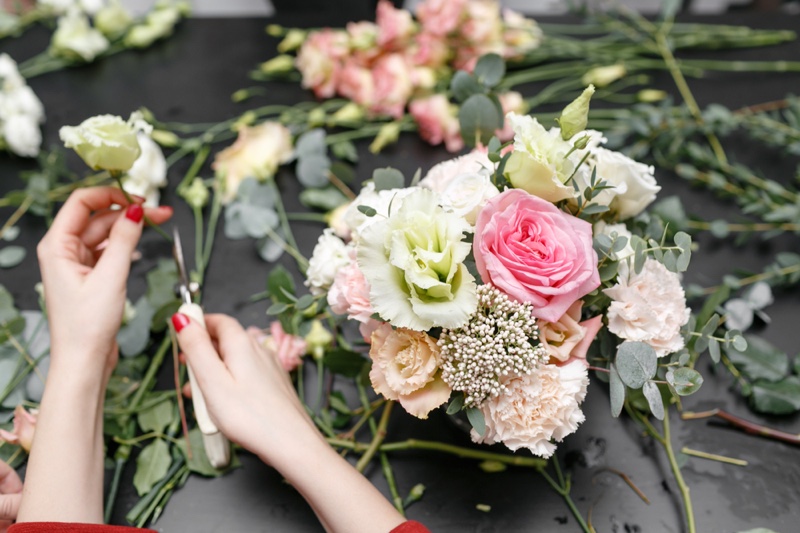 2. Start with the basics. It's important to first learn the basics before jumping into big and complicated arrangements. If you grew up in a home that always had fresh flowers around, you may already know some of these tips and tricks, but they are always worth revisiting. Once you've gathered a mix of flowers and foliage that you want to experiment with, you can begin creating your first bouquet.
First, prune the stems of any excess leaves. Then, cut the ends of the stems at a diagonal with a sharp pair of scissors, making sure they are at your desired length for the vase you've chosen. Fill up the vase halfway with water, and if the flowers you bought came with plant food, but that in the vase as well. This will help the flowers live longer. Then comes the fun part: build a base with greenery, crisscrossing the stems to create a hardy foundation for the rest of the bouquet. Then, add in the bigger and brighter flowers that you want to steal the show, spreading them out amongst the greenery. Then, if you have smaller flowers to balance out the bouquet if you have them. From there, you can rearrange as you please until the bouquet looks how you want it to. The more you practice the fundamentals, the more freedom you can begin to take with your flower arrangements.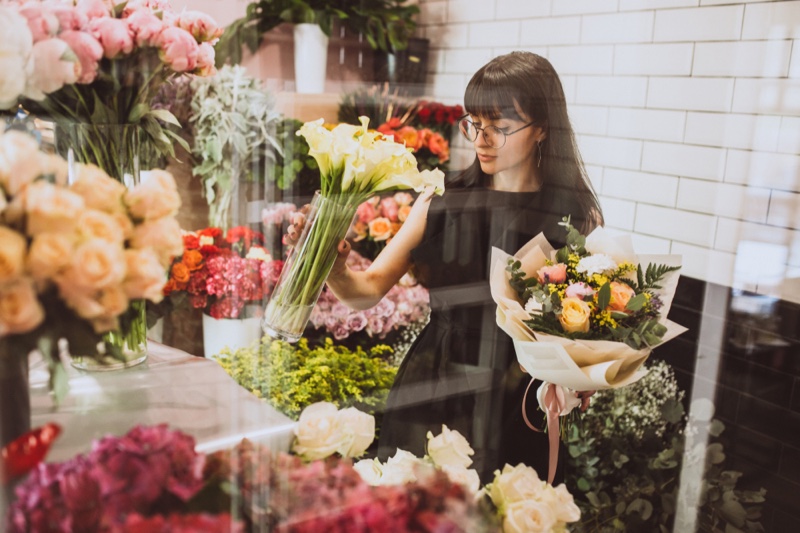 3. Learn from the experts. Since flower arranging is an art, any training in art and design will benefit someone who wants to arrange flowers. Some cities offer community flower arranging classes that will teach you how to construct a bouquet. If you can't find a local class, you can volunteer at a flower shop or ask a local florist to show you the ropes as you start out this practice.
There's no better way to learn how to arrange flowers than getting hands-on practice, seeing how different varieties of flowers and plants look together and learning from your mistakes. Even the wildest of arrangements that look completely effortless were crafted with time and attention, keeping the viewer in mind. These are the habits to cultivate as a beginning florist.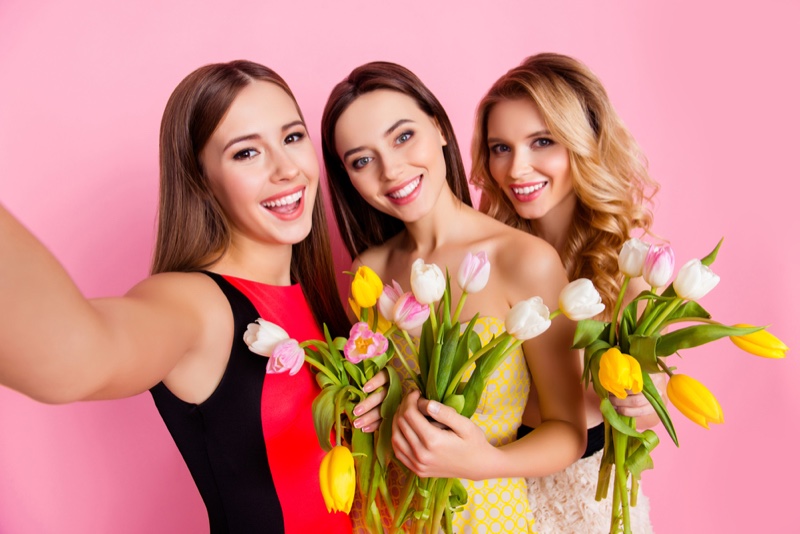 4. Learn how to preserve. Beyond just the art of flower arranging, a skill difficult in its own right, you must also consider the natural elements at play. When flowers are plucked to be put into flower arrangements, they have lost their source of life and are dying. How quickly a flower dies and how it will respond to your efforts to preserve them longer will totally depend on which type of flower it is and the season.
To keep flowers fresh, the stems need to be trimmed, the flowers need to be kept in cool water in a refrigerator or cooler, and they need to be misted every hour to keep their color and shape. This type of attention is particularly important for large events like weddings, so before taking on such a high stakes occasion, consult with the aforementioned experts. It is never as easy as it looks.
5. Flowers and greenery aren't the only elements in a flower arrangement. Pretty much any arrangement involves vases, and ribbon and wire are common in bouquets and more elaborate displays. When starting out, using minimal glass jars and vases will complement any arrangement and are a safe bet. As you get more experienced, choosing a statement vase can add a lot of interest to an arrangement, and you can even partner with local potters who make ceramic vases that will pair in exciting ways with your flower arrangements. Workin with ribbon is a difficult element to creating bouquets, but oftentimes the addition of the right ribbon can make a bouquet look polished. Play with length, width, and color to decide what looks best with each arrangement. Finally, wire will help your hard work to last longer by holding flowers in place so that they can stay put for hours, even when being transported.