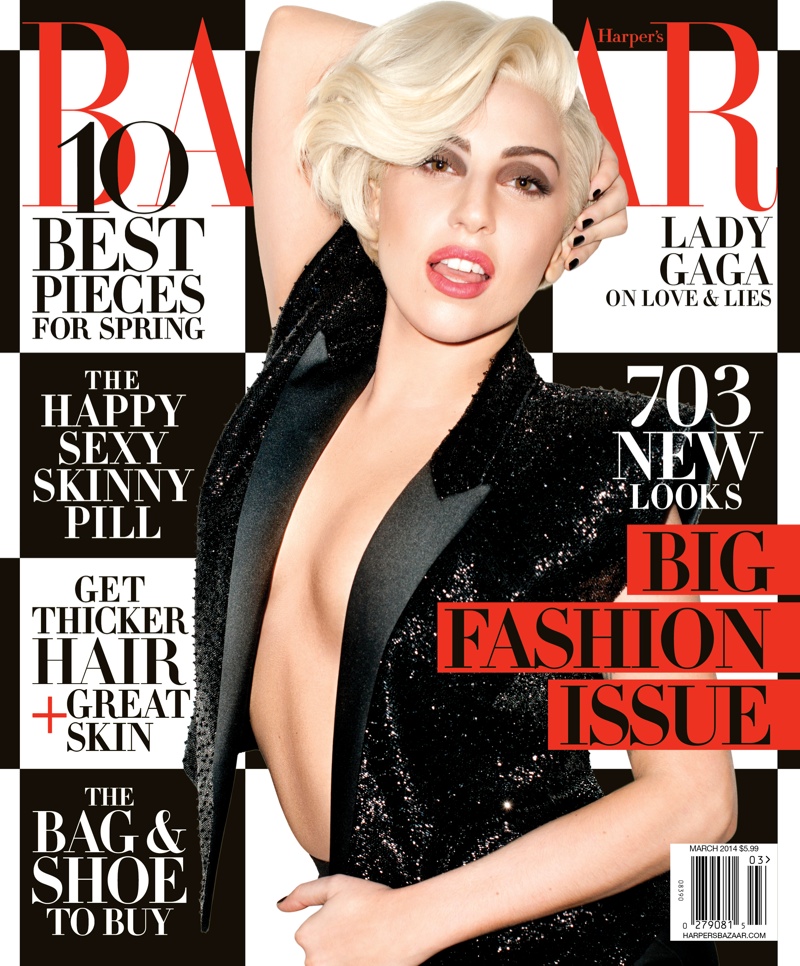 Gaga on Bazaar–Pop star Lady Gaga lands on the March cover of Harper's Bazaar US, wearing a look from Saint Laurent by Hedi Slimane. The singer and face of Versace poses for long time collaborator Terry Richardson for the cover story. Inside the new issue, Gaga opens up about her legacy, issues with food and depression. March's Bazaar hits stores in the US on February 18th.
On how she thinks people in the future will think about fashion now:
LG: I'm not sure. I imagine that there will be a revival of some of these aesthetics—the more bold ones. Those who have watered down themselves for "sale" might make money now, but they are shortchanging their legend. I always think to myself, How do I want
to be remembered? I don't want to be remembered as anything but brave. The only good intention to make money is to help others. I want to be Oprah. I want to be Melinda Gates. If I ever sell products other than my talents, then it will be to give more to others.