Search Results "rihanna"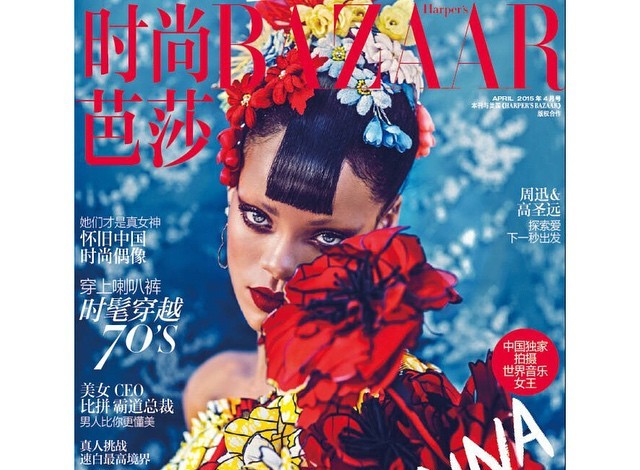 Continuing to dominate the world of fashion. Rihanna poses on the April 2015 cover from Harper's Bazaar China. The pop singers graces two covers, one where she models a Dior Haute Couture, sheer PVC coat…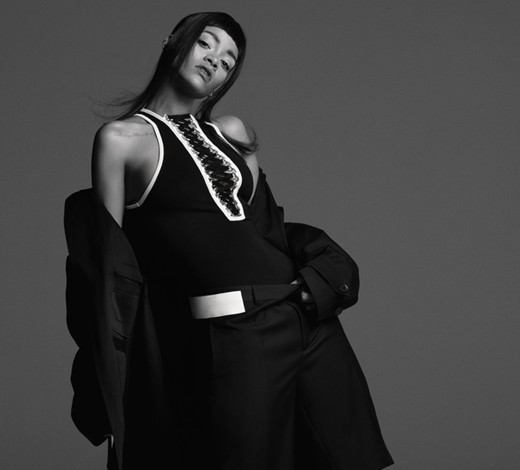 Wearing custom Alexander McQueen as well as some vintage item from the brand, Rihanna shows her dedication to fashion with these images featured in AnOther Magazine's spring-summer 2015 issue. Photographed by Inez & Vinoodh and…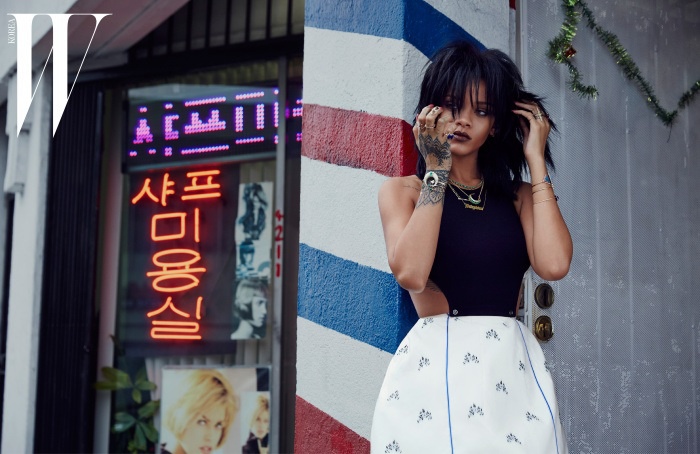 After taking a look at her three covers for the magazine, W Korea has released Rihanna's photo shoot where the pop songstress wears all looks from Dior's spring-summer 2015 collection. The 26-year-old superstar was photographed…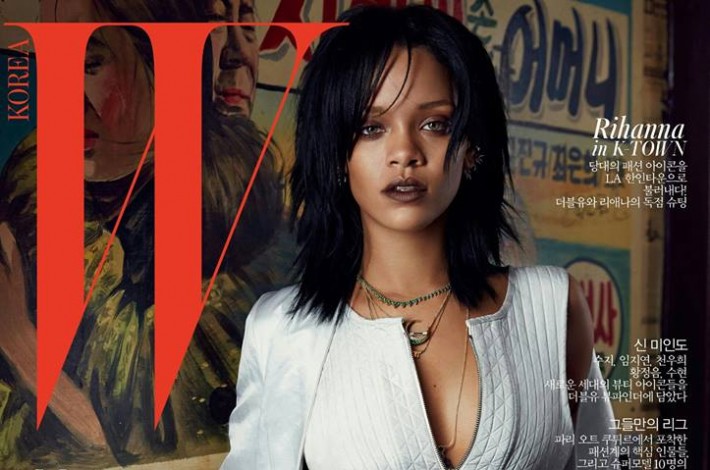 Pop star Rihanna has been tapped as the cover star of W Korea's March 2015, 10th anniversary issue. The Barbadian beauty shared the three covers photographed by Dennis Leupold on her Instagram page yesterday. On…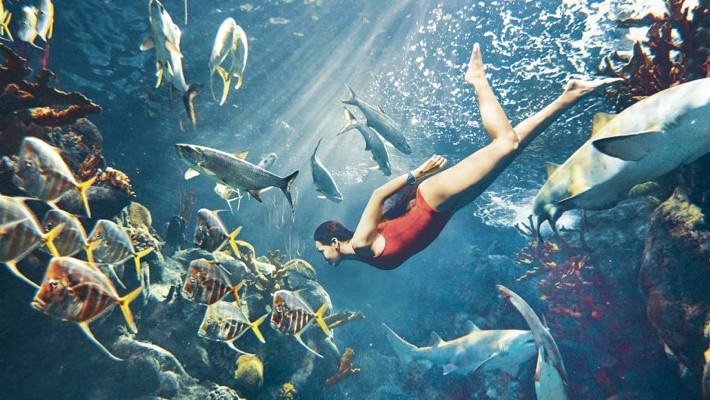 Get a kick start to your week, by reviewing the past week in fashion! Catch up with the top 10 stories from the week of February 1st, 2015. Campaigns: Anna Ewer's Spring 2015 Ads for…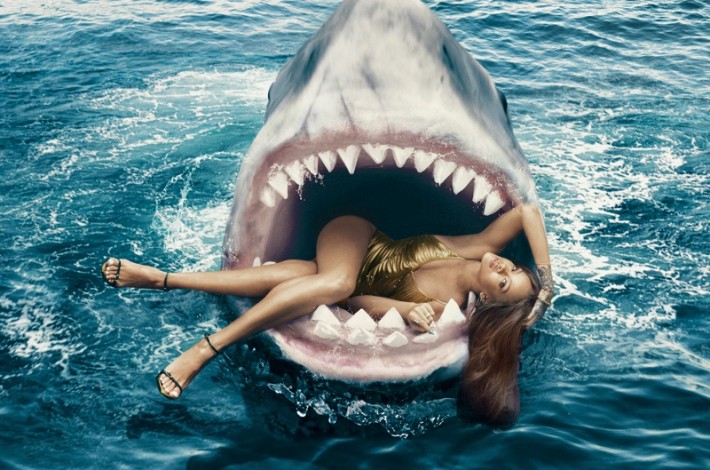 Gracing the March 2015 cover of Harper's Bazaar US, Rihanna glitters in gold. But inside the magazine, things get a bit more dangerous as she swims alongside sharks and even poses in a shark's mouth…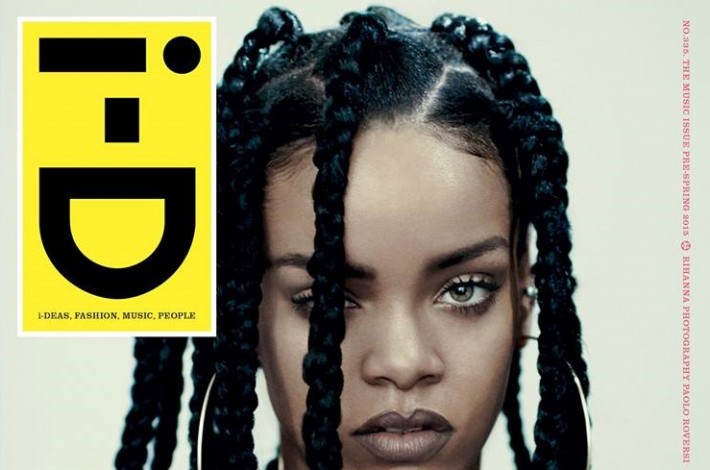 Pop star Rihanna shows off a totally different side for the pre-spring 2015 cover from i-D Magazine. The Barbadian beauty wears a braided hairstyle a la TLC and large hoop earrings in the image captured…
Held on January 22nd, 2015, the Daily Front Row's First Annual Fashion Los Angeles Awards were attended by top stars like Miley Cyrus, Rihanna and Katy Perry. All three wore creations by Moschino creative director…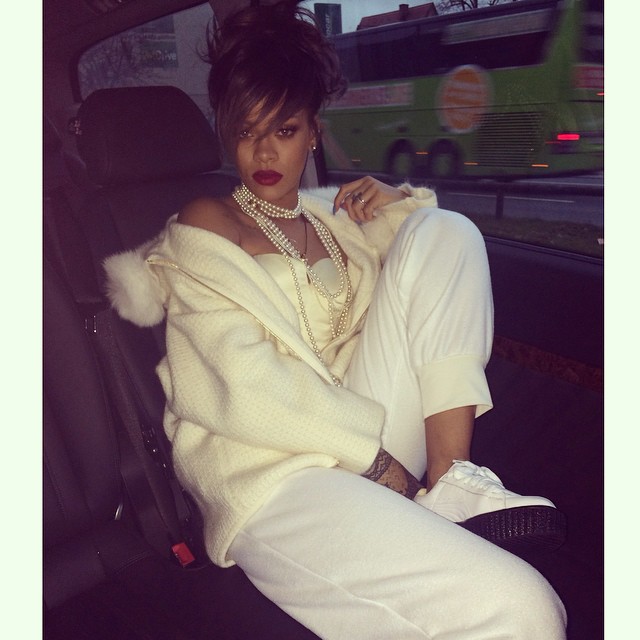 Pop star Rihanna follows up a new hairstyle with a post as the creative director of German sportswear label Puma. According to Vogue UK, Rihanna has signed on for a multi-year deal and will front…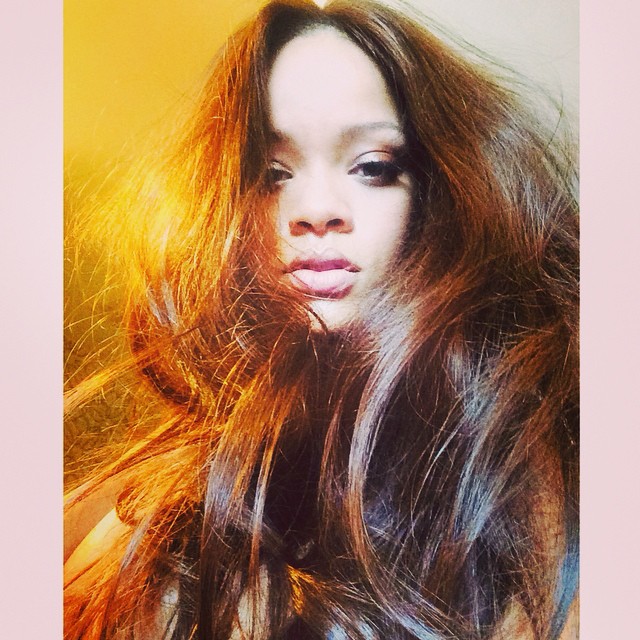 Rihanna continues to captivate our attention with a new hair color. Dark brown seems like the way to go for winter 2014.