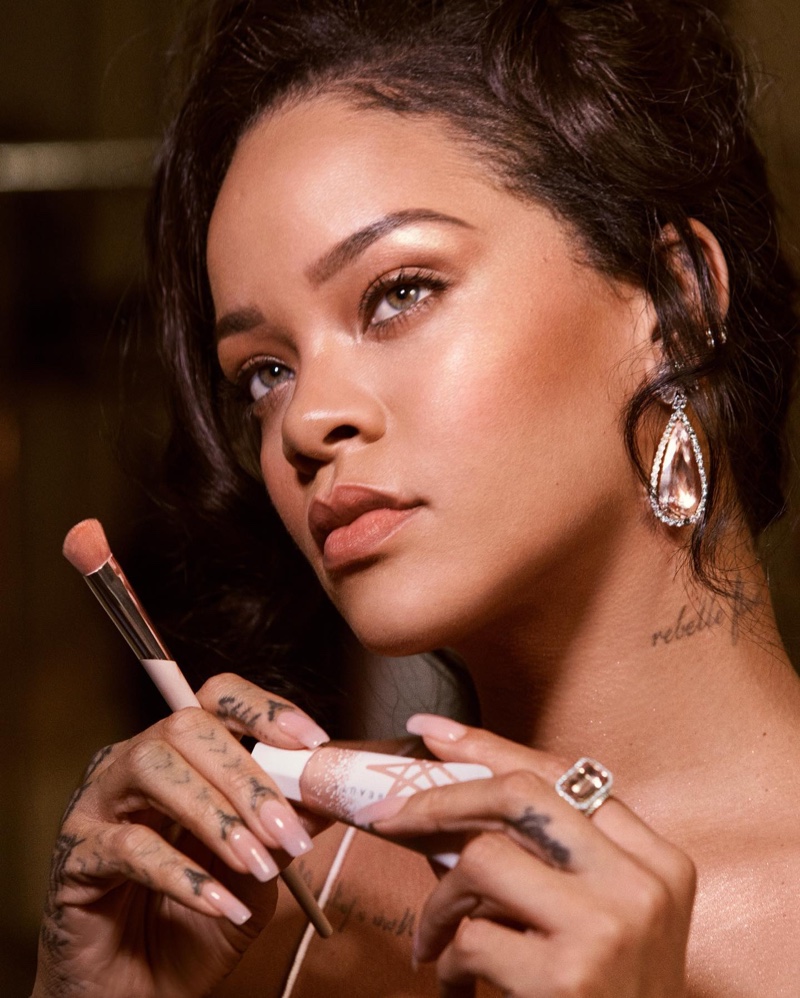 Rihanna's brand Fenty Beauty introduces its Liquid Killawatt Highlighter available for the first time in liquid form. The superstar appears in a campaign, showing off the shimmering product. Rihanna uses Hu$tla Baby 2.0 (a peachy champagne) for her glamorous look, but it also comes in four additional shades.
Sidechick, Vintage Velour, Honey Hawtie, and Butter Brownie are the other options available for $28 each. The business mogul pairs her beauty look with dazzling drop earrings, a matching ring, and stacked bracelets. Rihanna also wears a slip dress in the photoshoot.
Related: Rihanna Is On Fire for Fenty Beauty 'Gloss Bomb Heat' Campaign
"Rihanna's iconic highlighter that lit us up from the start has now taken a liquid form. This next-level glow has smooth, superfine shimmer that can build from a subtle, sheer veil to a showstopping radiance. We're talking a next-generation light-as-air radiance," Fenty Beauty shares.
Fenty Beauty Liquid Killawatt Highlighter Campaign