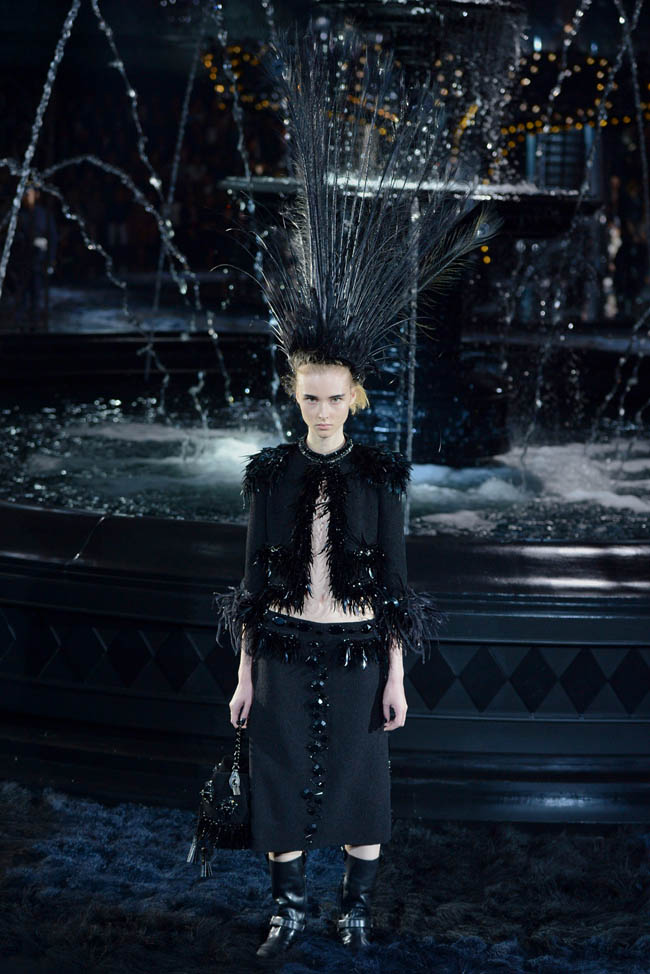 Marc Says Goodbye to Louis Vuitton – Earlier today, the news was revealed that spring-summer 2014 would be Marc Jacobs' last season at the helm of Louis Vuitton. After serving as creative director for sixteen years, the show was almost like a mourning, quite literally actually, with a color palette of mostly black. Jacobs revisited his past collections at Vuitton with the runway show's setting featuring carousels (spring 2012), escalators (spring 2013) and a train station clock (fall 2012).
The outing was extravagant with pieces that looked like they belonged in a gothic showgirl's closet. Black feathers, jet beads and embroidered rosettes all decorated the many jackets and column dresses presented. Embellished cropped jackets paired with blue jeans brought a call-back to Jacobs' American roots. Now, with the final show under his belt, Jacobs looks to focus on his own namesake brand and the fashion world awaits for the news of his successor.
Enjoyed this update?