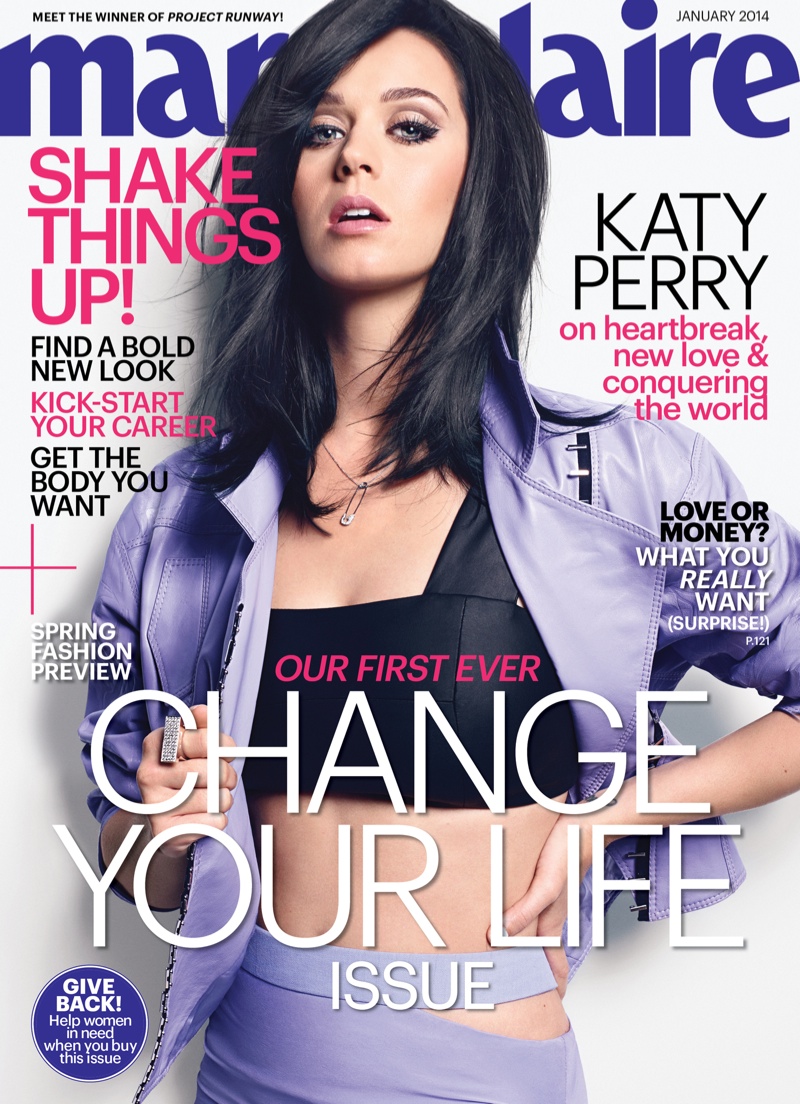 Katy on Marie Claire – Pop star Katy Perry graces the January issue of Marie Claire US, wearing a jacket and skirt look from Versace's spring-summer 2014 collection. Photographed by Regan Cameron, the dark-haired babe looks glam in fashionable looks. Katy opens up the magazine about being vunerable, saying, "I feel like my secret magic trick that separates me from a lot of my peers is the bravery to be vulnerable and truthful and honest. I think you become more relatable when you're vulnerable. When you try to market yourself like some supernatural figurine who can't be fucked with, I always resort back to Scripture: 'Pride comes before a fall." The new issue of Marie Claire hits newsstands on December 17th.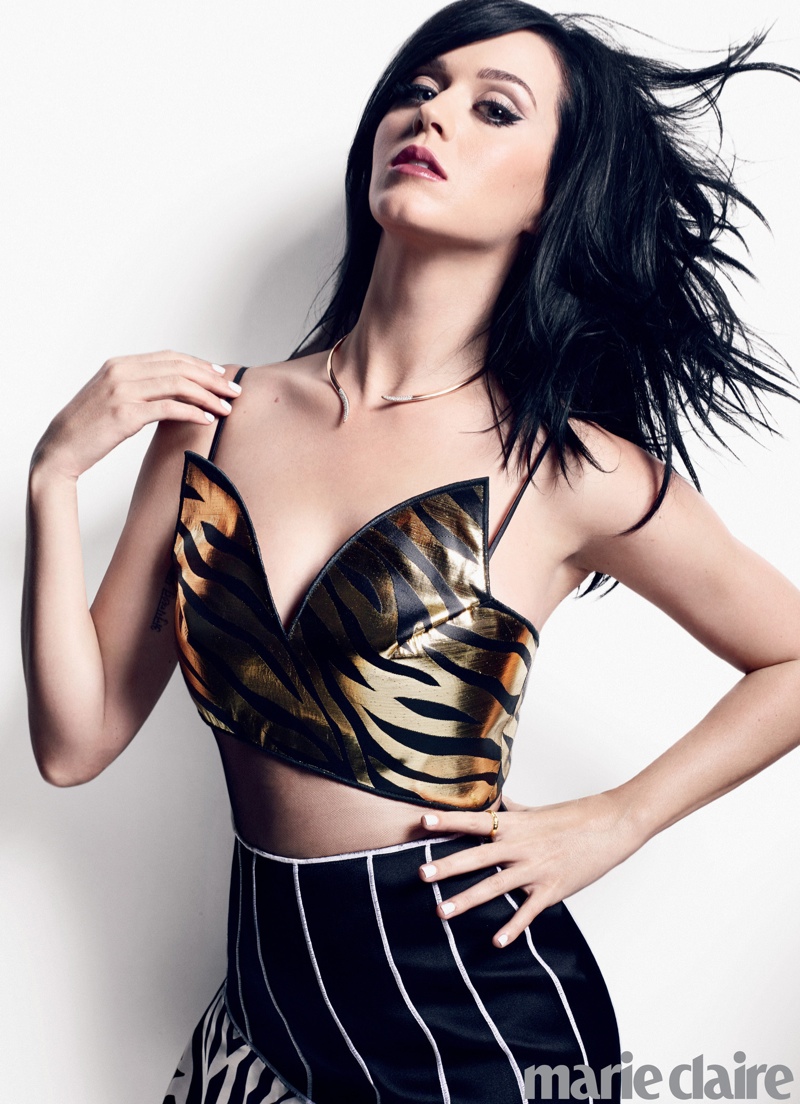 Images courtesy of Marie Claire
Enjoyed this update?