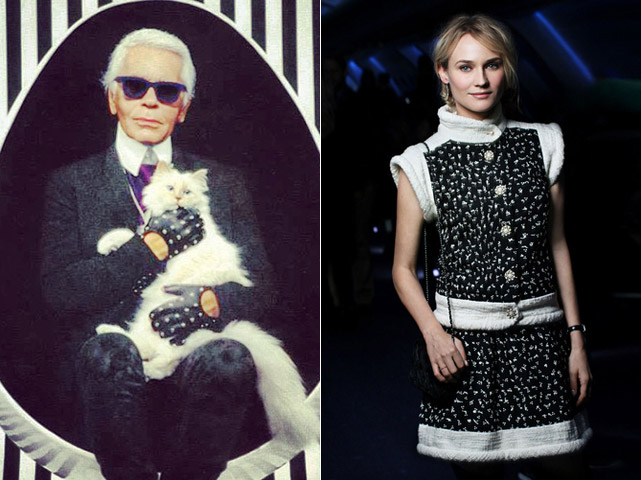 We would all probably give away our most prized fashion treasure for a chance to bond with Karl Lagerfeld, and Diane Kruger—the face of Chanel skincare did it by simply exchanging picture of her most beloved possession—her cat. According to Contact Music, the duo live almost side by side in Paris and have formed a close knit friendship based on their love for their furry friends.
While Karl's cat Choupette is known as one of the most dotted upon cats in Hollywood—having two maids, her own iPad, Twitter account, and even eats at the family dinner table, Diane's claims hers isn't as well groomed as his. Nonetheless, they have exchanged pictures of their animals, and it has brought their friendship to a new level. Nothing like making friends with your neighbors!
Enjoyed this update?