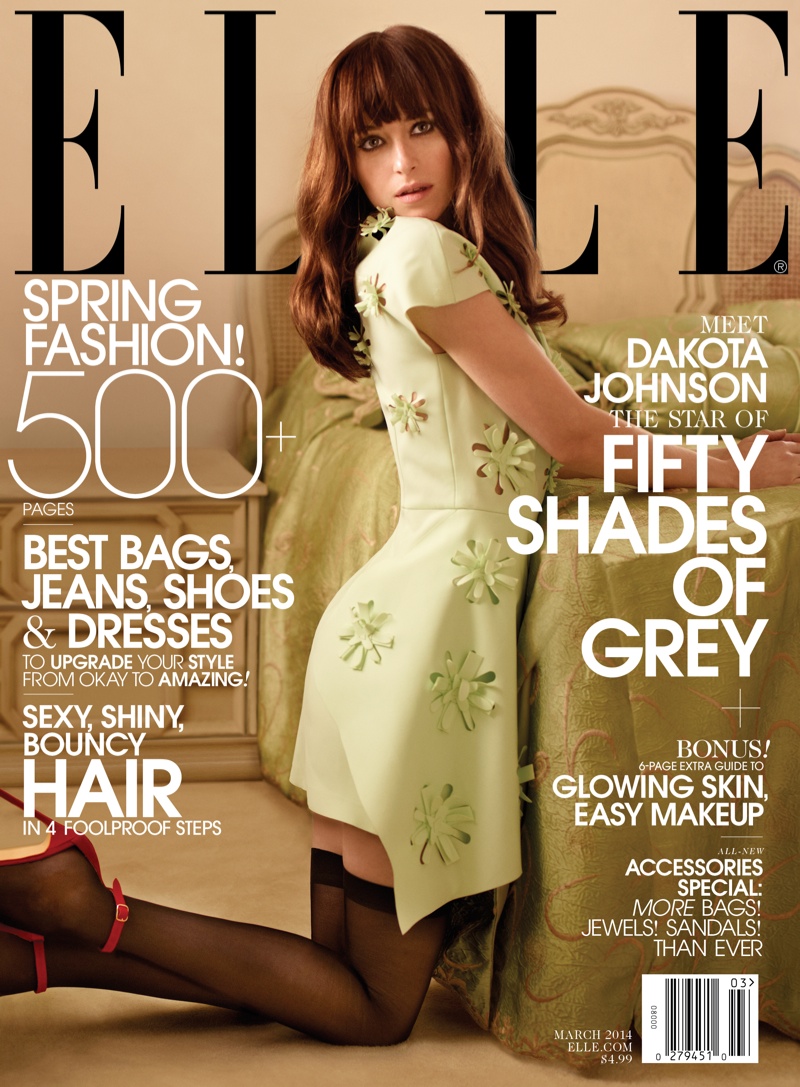 Dakota on Elle–For its March issue, ELLE US taps "Fifty Shades of Grey" star Dakota Johnson for her first major fashion cover. In the new issue, Dakota wears sexy spring looks from the likes of John Galliano, Burberry Prorsum and Jason Wu in images by Carter Smith with styling by Joe Zee. The 24-year-old star takes about growing up with a famous family and her role as Anastasia Steele. The March issue of ELLE hits stores in the US on February 18th.
Dakota on having the chops and sexual honesty needed for the role of Anastasia Steele in Fifty Shades of Grey:
"I don't have any problem doing anything.  The secret is I have no shame."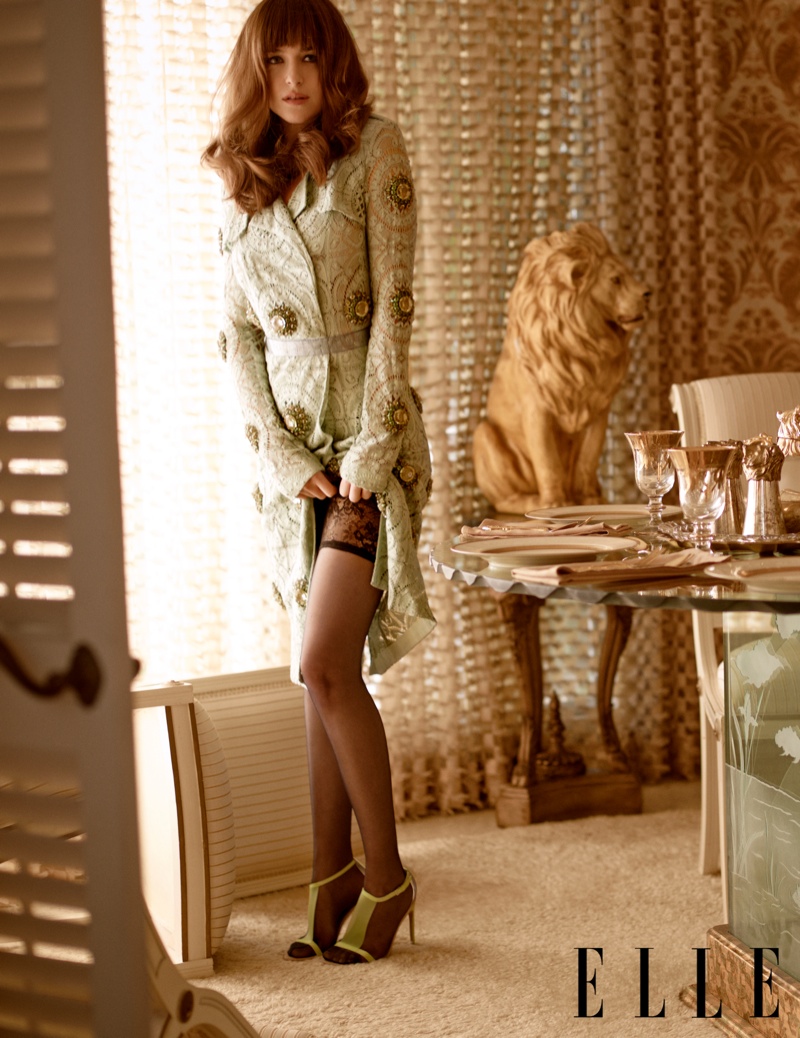 Dakota Johnson on what it's really like to grow up having famous parents:
"I think people, especially the press, like to pick on children of famous people and I think that's fucking awful.  Things get made up.  It's so, so sad.  And there's absolutely nothing you can do about it as a 16-year-old.  You're like….Why?  What did I do?"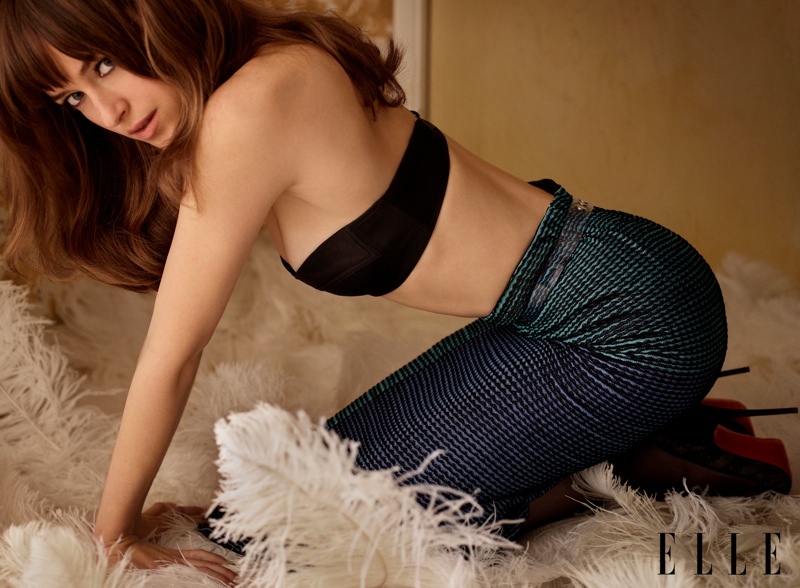 On what interested her most while reading Fifty Shades of Grey:
"Reading the book, I found myself more interested in the ways they were breaking each other down emotionally than the sex scenes.  I think there's a part of a woman that wants to be the thing that breaks a man down."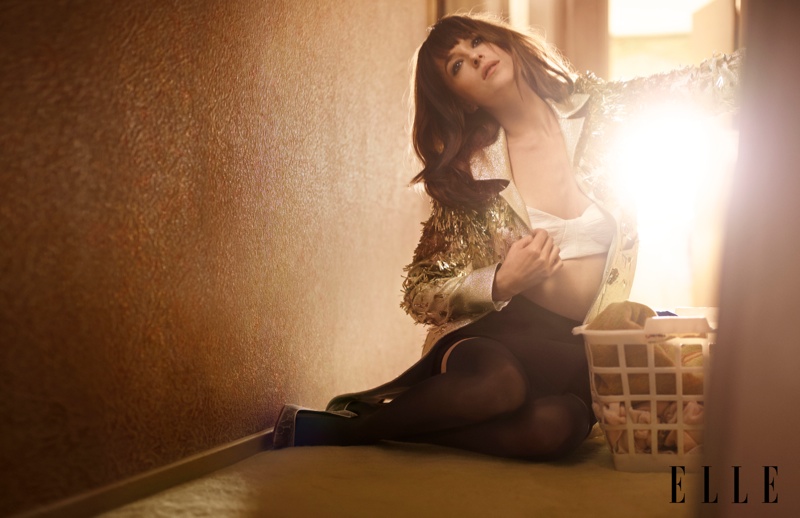 Images courtesy of ELLE/Carter Smith
Enjoyed this update?