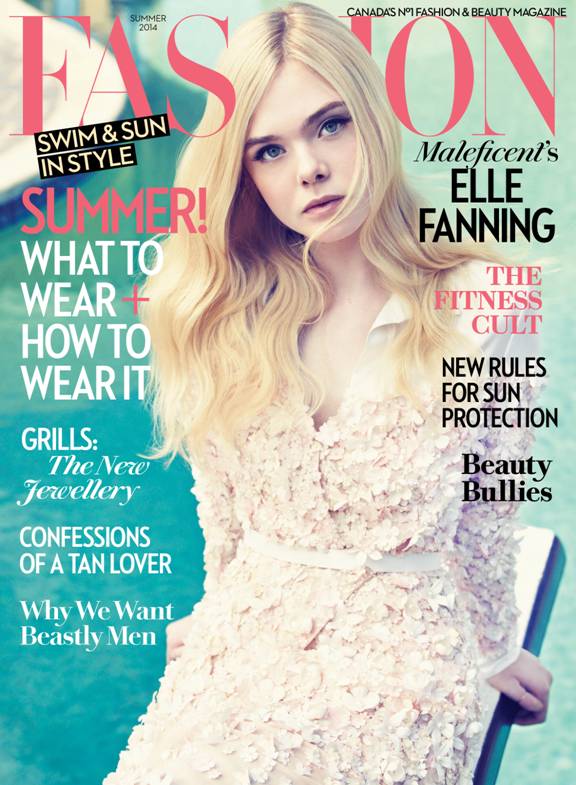 Elle for FASHION–"Maleficent" star Elle Fanning graces the summer cover of FASHION Magazine, looking gorgeous in an embellished dress by Claes Iversen. At 16-years-old, she is being touted as one to watch with a campaign for Miu Miu and working alongside the likes of Angelina Jolie. Elle poses for Mark Williams and Sara Kirahawa in the new issue with styling by Zeina Esmail.
On her distaste for uniformity, and recalling her role in Phoebe in Wonderland as a character living with Tourette Syndrome:
"Who wants to be the same? It's so boring. One of the lines I love is about not being one of the 'awful normals.' You have to have diversity in the world or we'd be clones. That would be terrible—especially in fashion!"
On her Maleficent costar, Angelina Jolie:
"When she walks in the room, everyone notices her presence. She's really that powerful. I was nervous to meet her at first, but after we hugged, I was fine."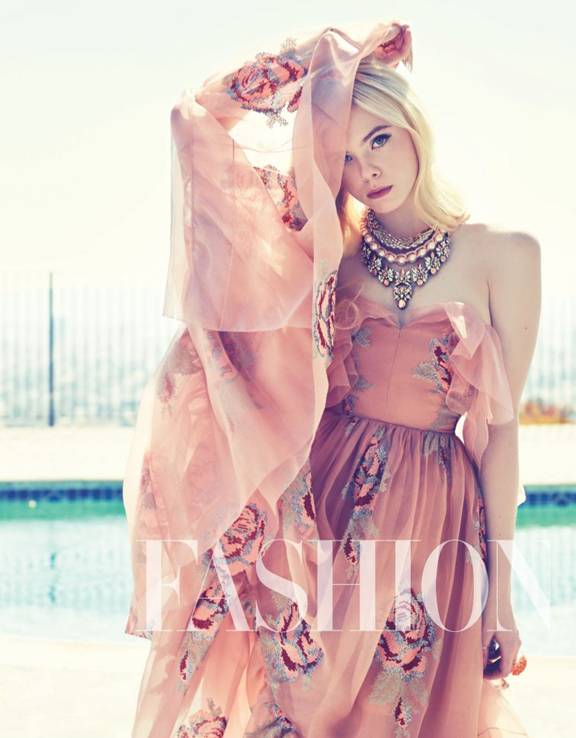 On the stereotypes that exist in films today:
"There are still a lot of movies where women are dependent on the guy. We don't always need a love interest. We can stand on our own. There are so many movies where guys are alone, doing their own thing, so I don't see why we can't have that too."
Images/quotes courtesy of FASHION Magazine
Enjoyed this update?