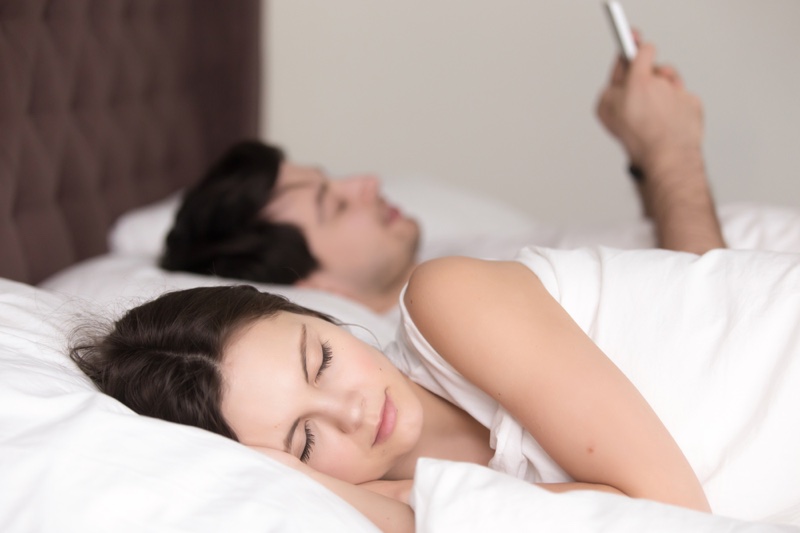 Sometimes, it feels like the invention of the mobile phone might have been more trouble than it's worth. Yes, it's made the world a smaller place in terms of connectivity, and it allows us to be up to date on what all our friends are doing all the time, but it's also come with obvious downsides.
The downsides of mobile phones tend to fall into two categories; they're either irritating, or they're worrying. Irritating traits are the ones which demonstrate ignorance, such as someone constantly checking their phone while you're in the middle of a conversation with them. Another example would be lighting up the darkness of a movie theater by using their phone in the middle of a film, which we still can't believe people actually do. These habits, while annoying, aren't harmful or worrying.
The worrying effects of mobile phones are the ones which make us feel less secure in our relationships. Some couples are happy to leave their phones unlocked, or allow each other to have their passcodes to access their phones. Some prefer to keep a few things private, and so their phone is locked, and only they know the code. There's nothing wrong with either approach, but sometimes a partner who's a little too private about their phone can attract suspicion.
Maybe of us will have had the experience of approaching our significant other, who hasn't seen us coming, only for them to nervously jerk their phone away so we can't see what was on their screen. That kind of behavior is bound to cause paranoia, and based on the sheer number of articles about it online, it's a common problem. Our natural assumption is that they're speaking to someone they probably shouldn't be, or perhaps even having a full-blown affair. Thoughts like that fester inside our minds, and will become more intense the more you notice their phone being hidden.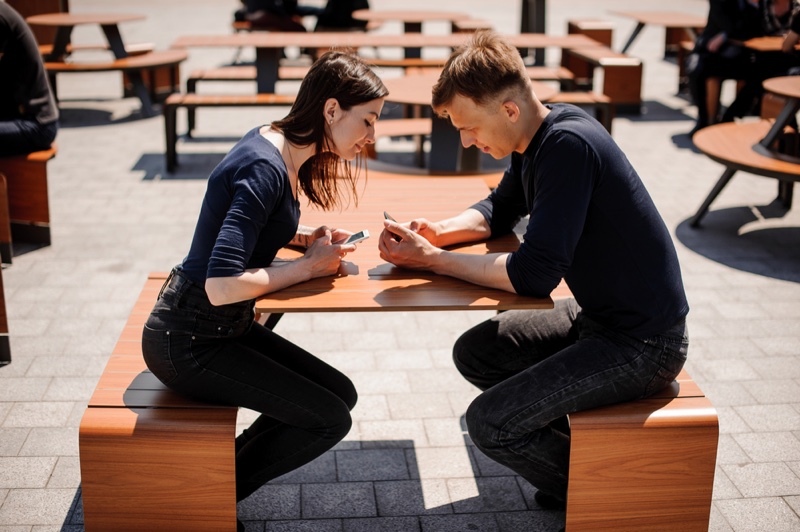 Are the fear and paranoia rational, though? Are there other reasons your partner might be hiding their phone from you? Yes, there are – and some of them are reasons they might even need your support, but are too afraid to ask.
1.
Financial Problems
A partner who is hiding their phone screen from you might not be hiding a dating app. They might be hiding their banking app instead. The majority of us now have mobile banking, and we've become accustomed to checking our accounts on a daily basis to see what's come in, what's gone out, and where we're up to. What used to be something we'd do weekly either by logging into our bank's website, or visiting an ATM, is now part of our daily routine. That's fine so long as you're in a healthy financial position. If you're not, it's an endless cycle of stress.
Someone furtively checking their phone might be staring at their bank balance, and desperately trying to work out how they're going to get through the rest of the day, the week, or the month. If you and your partner don't have joint finances, it's likely that your partner wouldn't want you to know they're struggling out of fear that it would make them appear to be a failure in their eyes. Other signs that they might have financial issues are that they're finding excuses not to go on dates, vacations, or anything else that would incur an expense.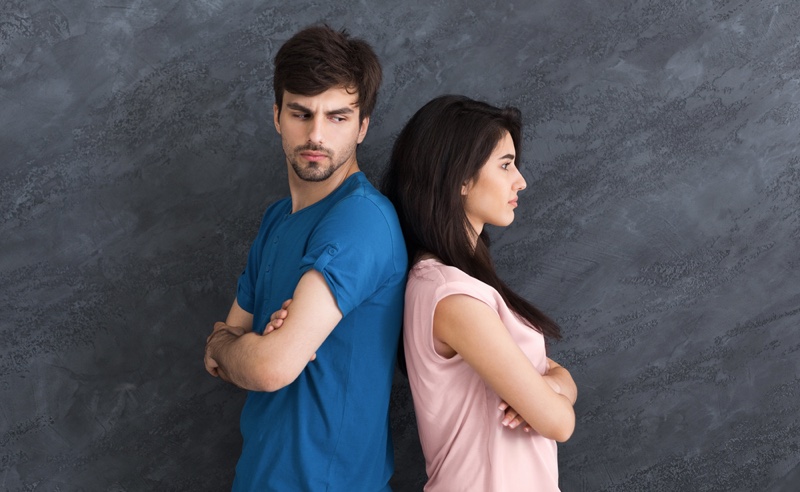 2.
A Gambling Habit
Banking isn't the only industry which has made big moves onto mobile phones during the past decade. Gambling is also now available in our pockets, and on the move. Online slots have given way to mobile slots, and the majority of major online slots websites have developed mobile support to allow players access wherever they are. That means your partner might be turning their phone away because they don't want you to see that they're playing slots, roulette, or poker.
It should be noted that playing slots, or casino games in general, isn't illegal. Many people play slots several times a week with no issue, because they know their limits and they're in control of the situation. Your partner might not even necessarily have an addiction – they're just worried that you might see it as a bad habit!
3.
Health Concerns
What do people – and especially men – do when they think they have something wrong with them? If you think the answer is 'call the doctor,' then you're living in the increasingly distant past. It's far more common now for people to go online, perform a Google search based on their symptoms, diagnose themselves with something they don't have, and then spend months worrying about it They only get to the point of seeking professional medical advice when the symptoms worsen.
A partner scrolling through an endless list of symptoms and possible causes probably doesn't want to let you in on the conversation until they're sure they know what they're dealing with. It's just another one of those things that people should discuss openly, but rarely do.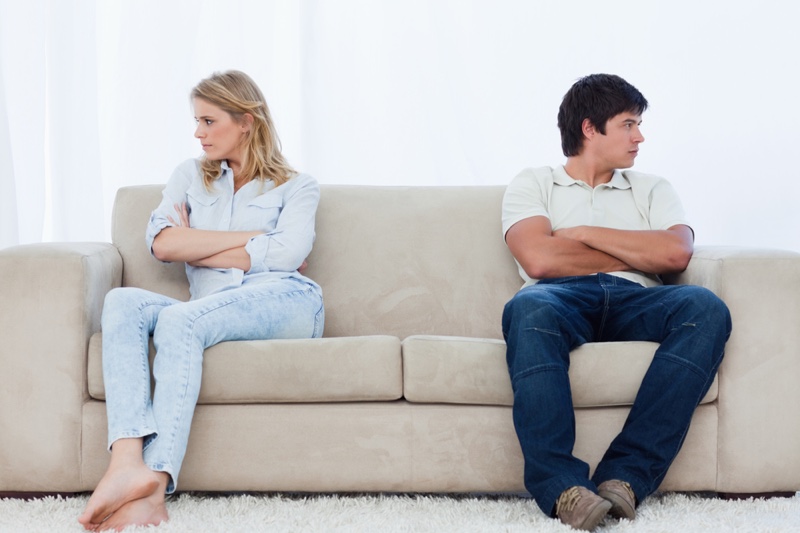 4.
Inappropriate Conversations
Even though there are good reasons your partner might be hiding their phone that don't involve inappropriate behavior, we'd be foolish not to recognize the fact that it's a possibility. 'Inappropriate behavior' could be many things, though. They could be in a WhatsApp group which often receives offensive jokes that they wouldn't want you to see. They could have a friend or colleague who they speak to slightly flirtatiously, but would never cross the line with. Or, regrettably, they could be speaking to someone they're having an affair with.
Someone who's using their phone to conduct an affair will do more than just turn their screen away from you. They'll take it with them wherever they go. They'll constantly be checking it for responses. They'll often turn the phone face down so you can't see how many times it's lighting up with notifications. There will be more signs of an affair than just shielding a screen, but it is one of them.
No matter what the real cause, you won't feel any better about the situation until you've had a sensible and rational discussion with your partner about it. The best way to have one is to introduce the topic gently. Instead of angrily demanding to know why they're hiding their phone, tell them how the fact they're hiding their phone makes you feel. If they can't respond to a calm question with a calm tone, chances are they have something to hide.