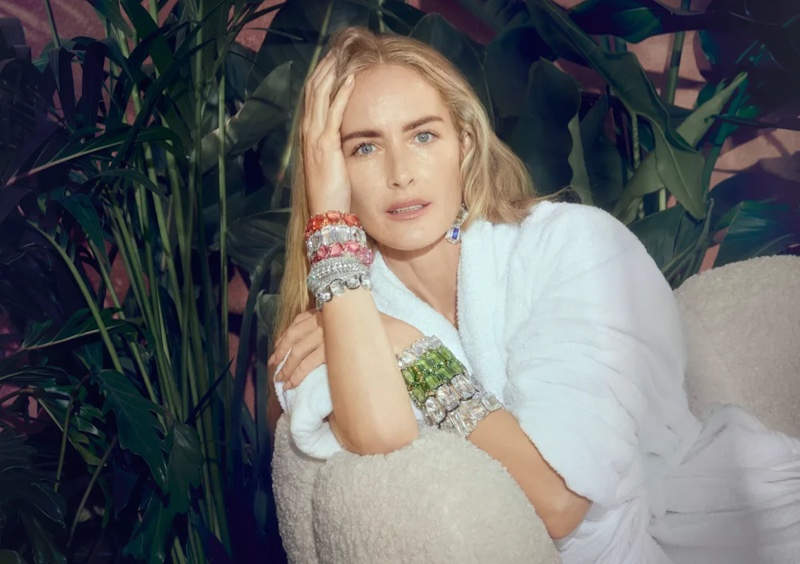 Swarovski Collection I features four lines designed by creative director Giovanna Engelbert. Named Dulcis, Curiosa, Lucent, and Chroma, the campaign features models in work mode over FaceTime calls. Photographed by Charlotte Wales, images star Georgina Grenville, Nour Rizk, Jana Julius, and Jan Baibon on video.
Styles are multi-faceted, inspired by the tech-savvy, multi-tasking, and comfortable woman. Designs include candy-hued rings, multi-colored earrings, and geometrically inspired silhouettes.
Related: Penelope Cruz Glitters in Atelier Swarovski Campaign
"Discover the infinite facets of Swarovski crystals with Collection I by Creative Director Giovanna Engelbert, a bold expression of jewelry colors and shapes," Swarovski states. Syd Hayes works on hair for the shoot with makeup by Hiromi Ueda and casting by Piergiorgio del Moro.
Swarovski Collection I Jewelry Campaign