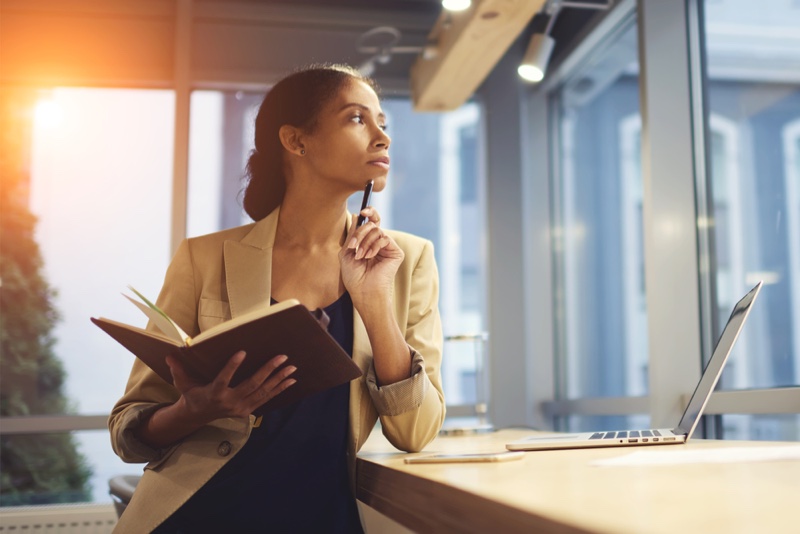 As a woman, you find yourself drawn to the fashion and design world in different aspects of your life. These include clothes, shoes, home decor, and even home and office supplies. Investing in things that make you feel good is a great way to reward yourself for the work you do.
If you are drawn to the practice of getting pen to paper, then having a stylish fountain pen is a great idea. Getting a pen that sparks joy for you does something to your psychology and empowers you to keep going.
For instance, if you got a stylish pen for a deal you recently closed for your company, then that will be a reminder of what you are capable of. With that, you'll be more driven to keep going and continue giving your best to everything you do. 
Fountain pens are a great choice given the smooth ink flow they provide. The best part is that there are different brands for you to choose from. Some of the stylish pen brands to consider include:
Caran d'Ache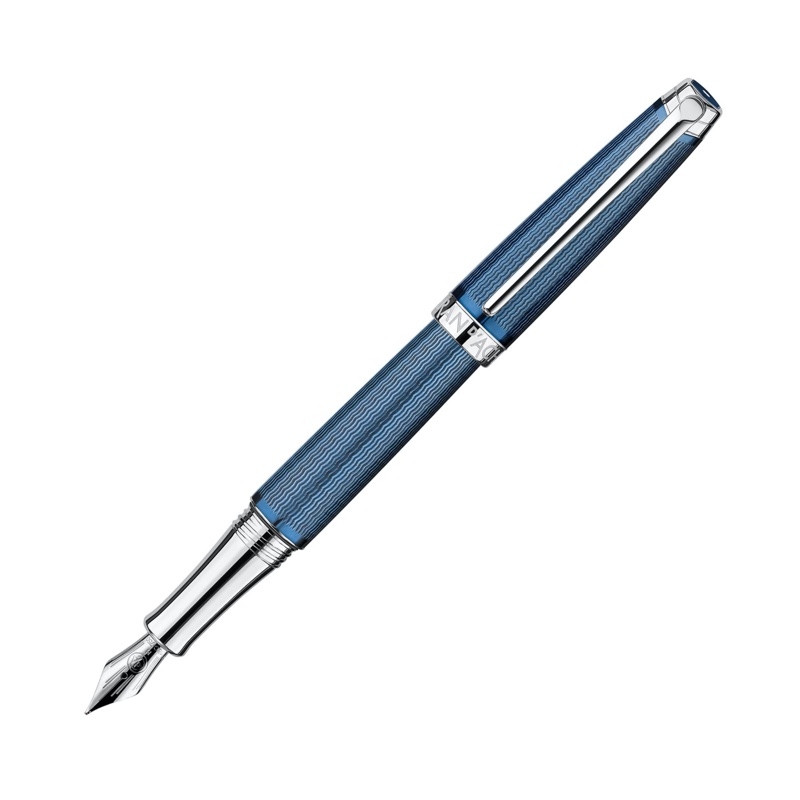 Caran d'Ache is a company that has been around for over 100 years specializing in the manufacturing of quality writing instruments. They have perfected the art of exuding elegance through their different range of pens.
With this brand, you are assured of rich ink pigments, the use of quality material, and intricate designs. They work with the best craftsmanship to ensure all their pens meet the required standards for their clients.
One of the most stylish pens from Caran d'Ache is the white rose gold Leman Slim fountain pen. This pen features a wonderful sleek white casing with a rose gold grip and nib.
The nib features the use of 18-carat gold with a rhodium coating available in different sizes. This is a very stylish pen made to perfection to suit your writing needs.
Montblanc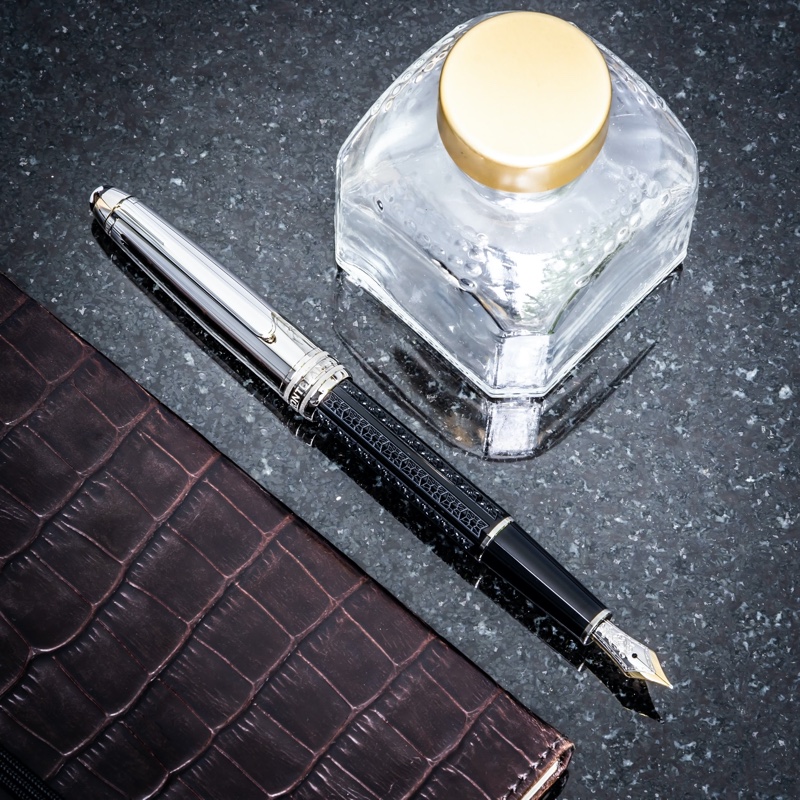 The Montblanc brand was established in 1906 and prides itself in providing products that are a lifestyle companion. Their fountain pens are made with absolute care and great attention to detail.
They ensure that they take their time in every step during creation with the help of qualified craftsmen. One of the most stylish pen recommendations from Montblanc is the Elvis Presley. This pen is designed to mimic a car engine spark plug.
If you are a lover of cars, then this is a great pen to add to your collection. It features a black outer casing with a cap that comes with a golden clip. This gives it a stylish and unique look. 
The grip and the nib are made from stainless steel with a brilliant silver finish. This pen is a great choice if you want to express your love for cars as well.
Sheaffer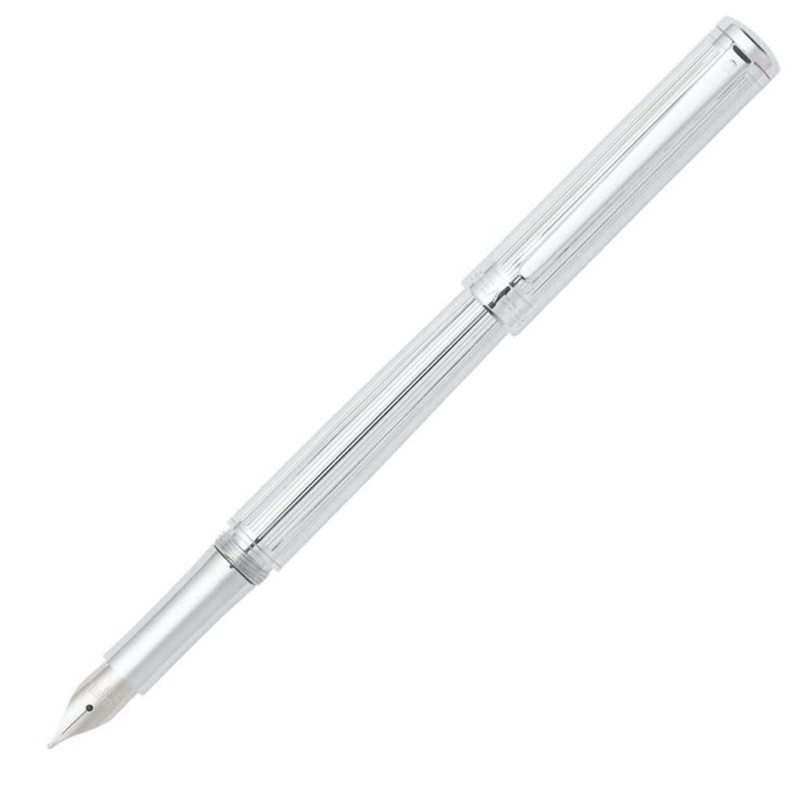 The Sheaffer pen and art supply company was founded in 1913 and has dominated in the manufacture of quality pens and other office supplies. They specialize in creating ballpoint pens, rollerball pens, and fountain pens.
With this brand, they assure quality on all their products to provide the best performance during your writing sessions.
When it comes to the Sheaffer brand, the intensity range has to be our best pick. This range features fountain pens that are designed to exude class and style when in use.
They are made with a slim and elegant body that features contemporary lines and incredible finishes. The best part about the Sheaffer intensity fountain pens is that they come in 8 different colors. This will allow you to find one that caters to your taste and preferences.
Waterman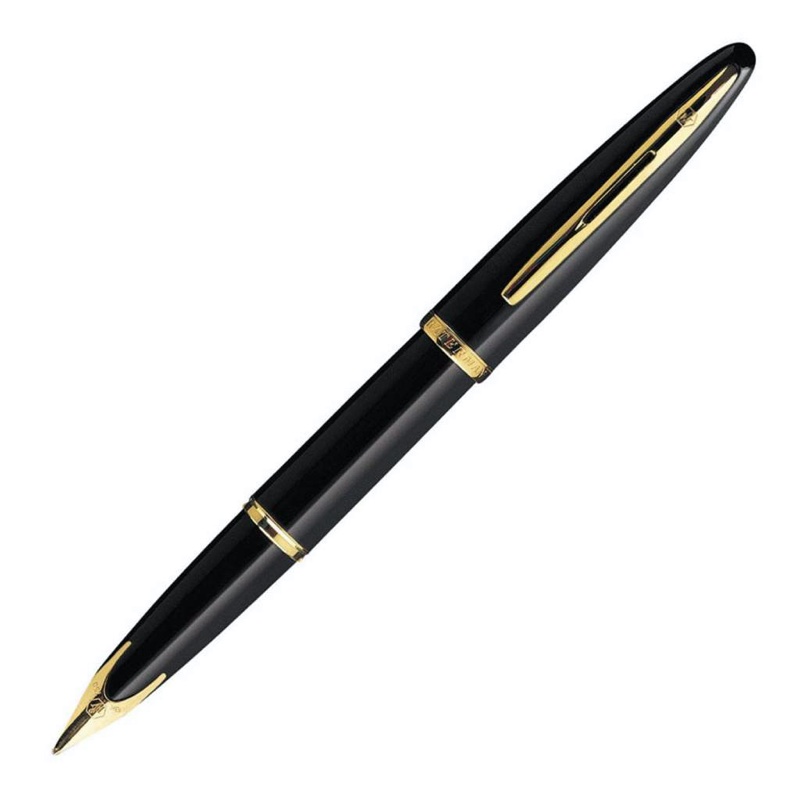 Founded in Paris, the city of love, the Waterman brand has provided quality pens since 1884. They pride themselves in defining elegance with the great craftsmanship used to manufacture incredible fountain pens.
Their pens are made to empower their users and enhance performance during long writing sessions. The Waterman not only specializes in pens but also features other writing instruments like pencils, inks, and other accessories.
Our pen of choice in the Waterman collection has to be the Carene fountain pen. The Carene fountain pen is designed in a luxurious manner that brings out its style.
It features a unique curved nib that is crafted to perfection to ensure it glides through the pages with ease. This pen is made with precision using gold and leather. The barrel comes with a distinctive engraving that gives it character. This is a great stylish pen to consider. 
Montegrappa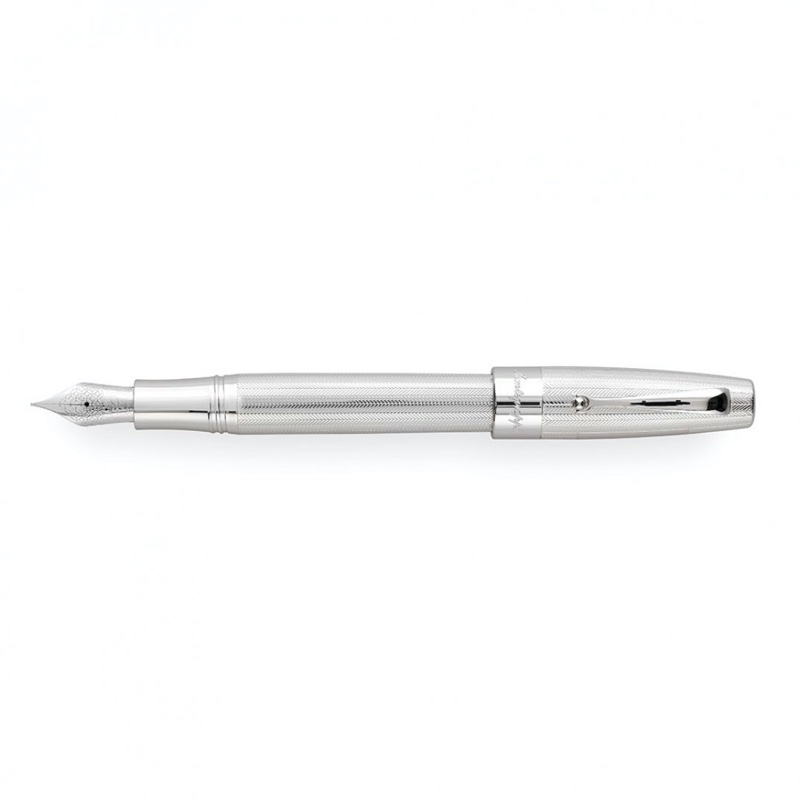 The Montegrappa brand has been around since 1912 making quality fountain pens that feature different designs. This brand features a wide variety of fountain pens to choose from. 
They are made with the utmost attention to detail with the use of great skills in every creative process. The pen of choice from Montegrappa is the extra fountain pen. It is described as the connoisseur's choice and features intricate details that are inviting and very classy.
This pen comes with a strong steel nib that translates to a smooth flow of ink when writing. It is a great choice of a pen if you find yourself reaching out for your pen a lot. The best part is that it comes in different colors that give you a great variety to choose from.
Parker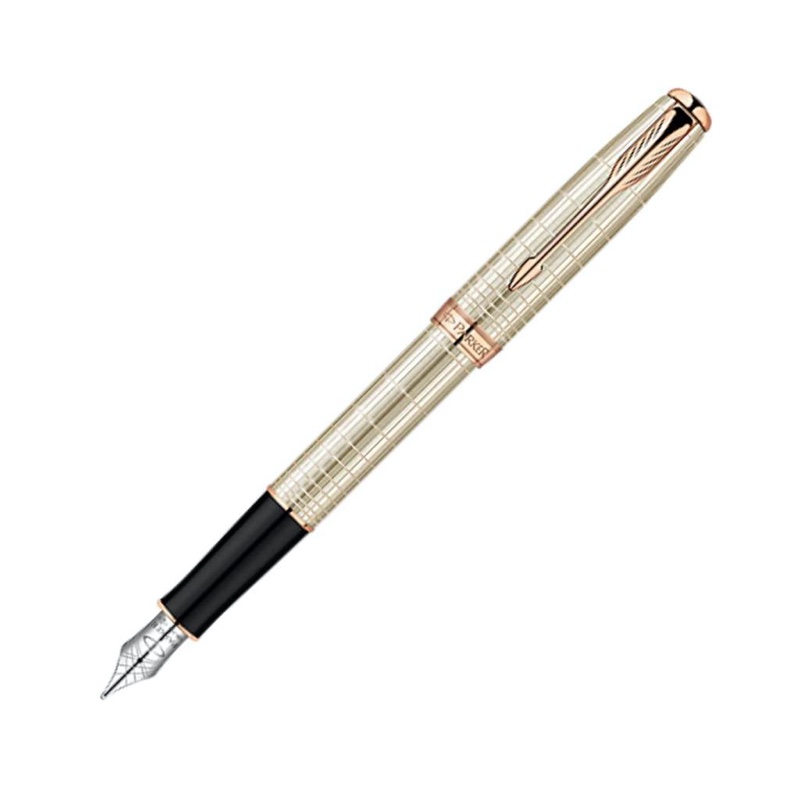 The parker pen brand has dominated the manufacturing industry in innovation and renowned craftsmanship for over 130 years. It is a diverse pen brand that includes different writing types from fountain pens, rollerball pens, ballpoint pens, to gel pens.
This goes to show that they have perfected their processes to ensure they provide the best at every turn. Their manufacturing process features a detailed creation process that is clearly outlined on their website.
For the stylish pen of choice, the Sonnet fountain pen is a great option. It features a timeless and elegant design that gives it a classic and stylish look.
This pen is hand made to ensure that it is made to perfection to enhance its function. The Sonnet pen features a perfect weight that allows it to be used with ease to enhance precision. 
Yard-O-Led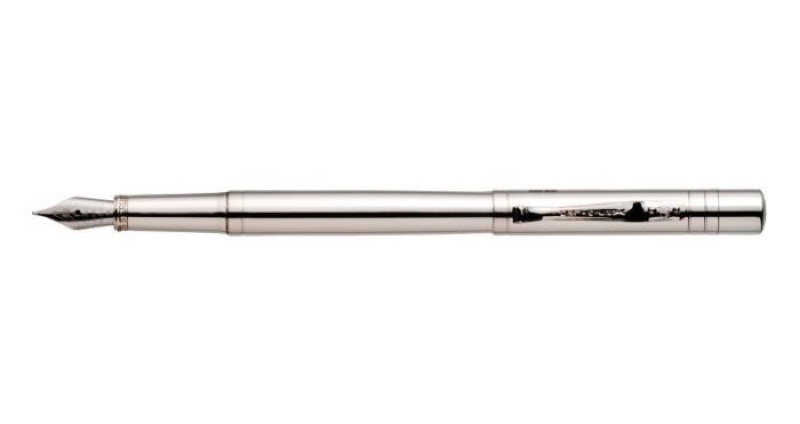 Established in England, the Yard-O-Led brand has been making handcrafted writing instruments since 1934. They pride themselves on quality craftsmanship that sees their products prevail despite the change in trends.
One of their sleek and stylish fountain pens is the plain fountain pen from the Viceroy collection. This pen is quite minimal and features an understated look.
It is made from highly polished silver and made with a plain finish. This makes it a very stylish pen choice that is a great addition to your collection. 
Breguet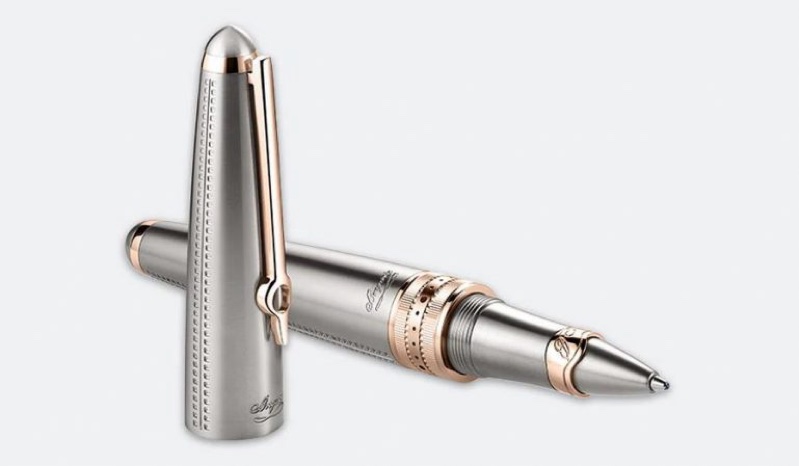 The Breguet company was established in 1775 and works towards manufacturing quality pieces from pens to accessories like watches among others. This company prides itself on creating classic and stylish fountain pens.
One of their best stylish fountain pens features a matte titanium barrel with a border on the side. It also comes with a distinctive signature from Breguet that makes it pop even more. 
The pen is made using 18-carat white gold that is featured around the rings, cap, and nib. This fountain pen is made with precision and a lot of attention to detail to attain a sleek stylish pen. It is a great choice especially if you don't find the bulky design shape and look. 
Cross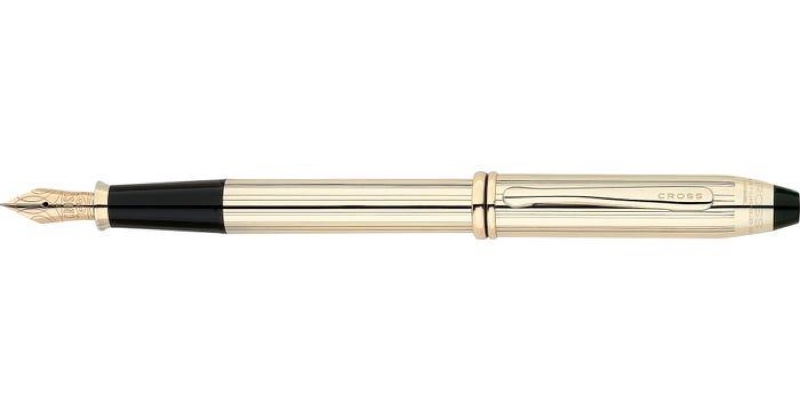 The Cross brand is well known for its luxury fountain pens and high-end quality gifts. It has been in this business for over 170 years and prides itself in always providing quality products.
Our pick for the stylish fountain pen from this brand is the Townsend 10KT Gold-filled fountain pen. This pen is made to embody elegance and class whenever it is used. It is designed to achieve flawless and smooth writing given the amazing features it comes with. 
The pen's ink is formulated to enhance the flow and also facilitate a quicker drying time. The best part is that they offer the option of either going with a cartridge or a converter for your fountain pen.
The pen is made from 10-carat gold with the option of upgrading to 23-carat gold plated pens. This is a great stylish pen that is minimal and adds a great look to your collection.
Conclusion 
Investing in the right writing tools will increase your motivation to either journal, take notes, or just get started on some brainstorming. One of the best investments to make is getting yourself a stylish fountain pen that speaks to who you are.
It will play a big role in influencing your relationship to writing on paper. Take your time to go through the different brands and choose one that suits you best.