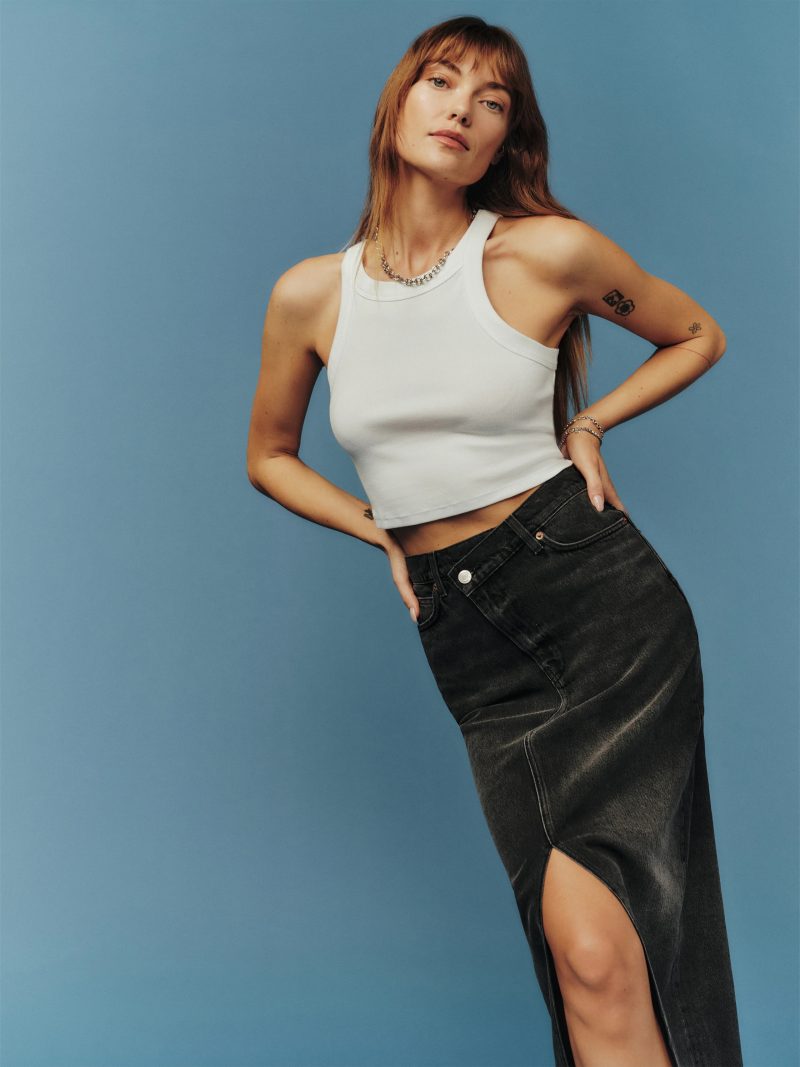 Are you ready to level up your wardrobe game? Reformation denim is here to elevate your style with the perfect combination of retro chic and contemporary design. The latest collection from Reformation is taking the denim scene by storm.
As we head into the warmer months, it's time to embrace the Y2K era's nostalgia fully. Reformation denim offers many options for those who can't get enough of this trend, with pieces ranging from jean skirts and casual dresses to a show-stopping two-piece set.
Best Reformation Denim Picks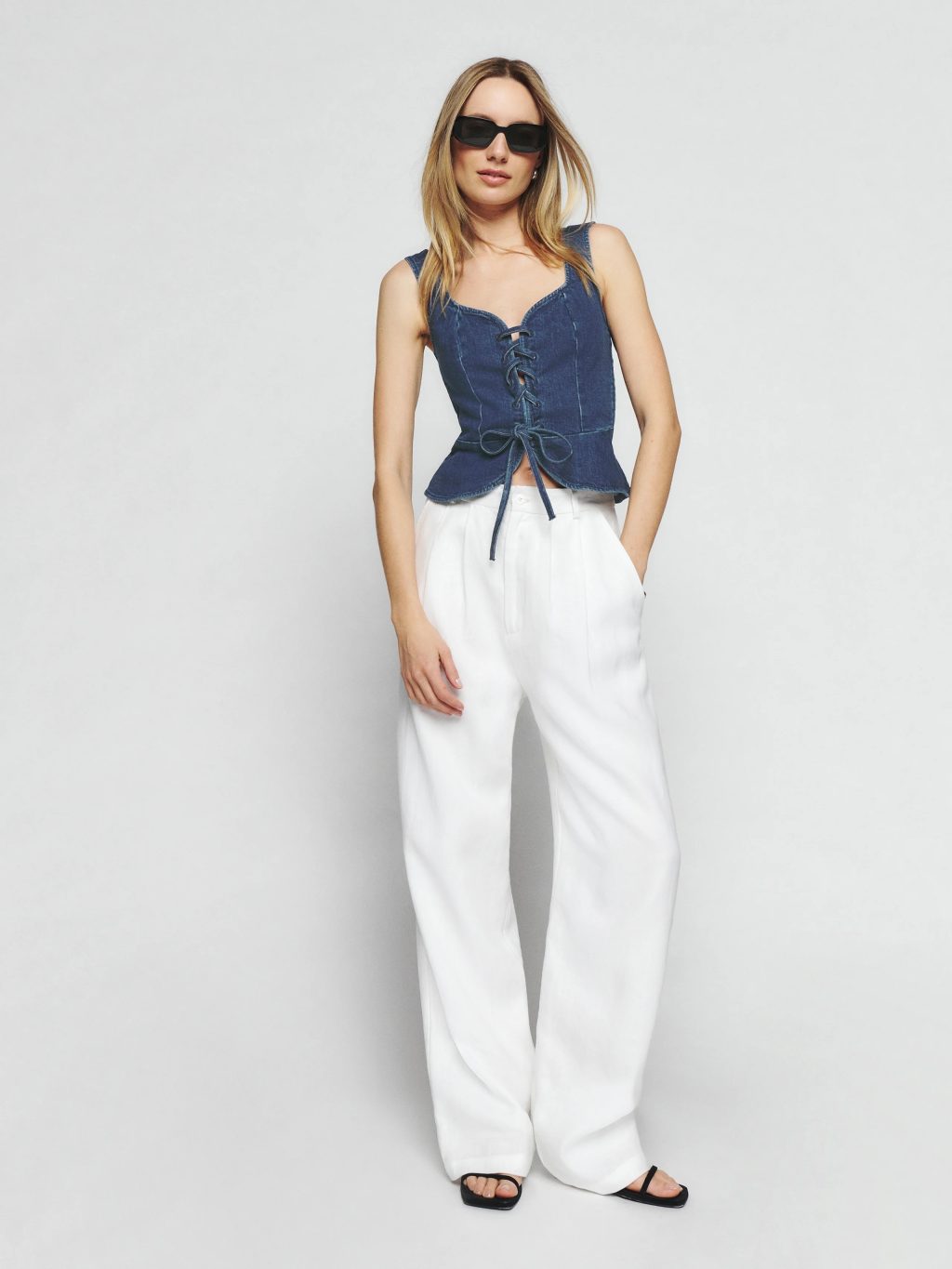 Look no further than the Dori for a denim dress that's sure to turn heads. This stylish number features a strapless neckline and belted detail, making it the perfect choice for those who love to make a statement. Whether you're dressing up for a special event or keeping it casual with friends, the Dori denim dress is versatile enough to suit any occasion.
If you're in the market for a chic and daring skirt, Nila is your answer. This denim skirt showcases a slit and a frayed hemline, adding a touch of edge to your outfit. Pair Nila with your favorite blouse or tee for a fashionable and comfortable look.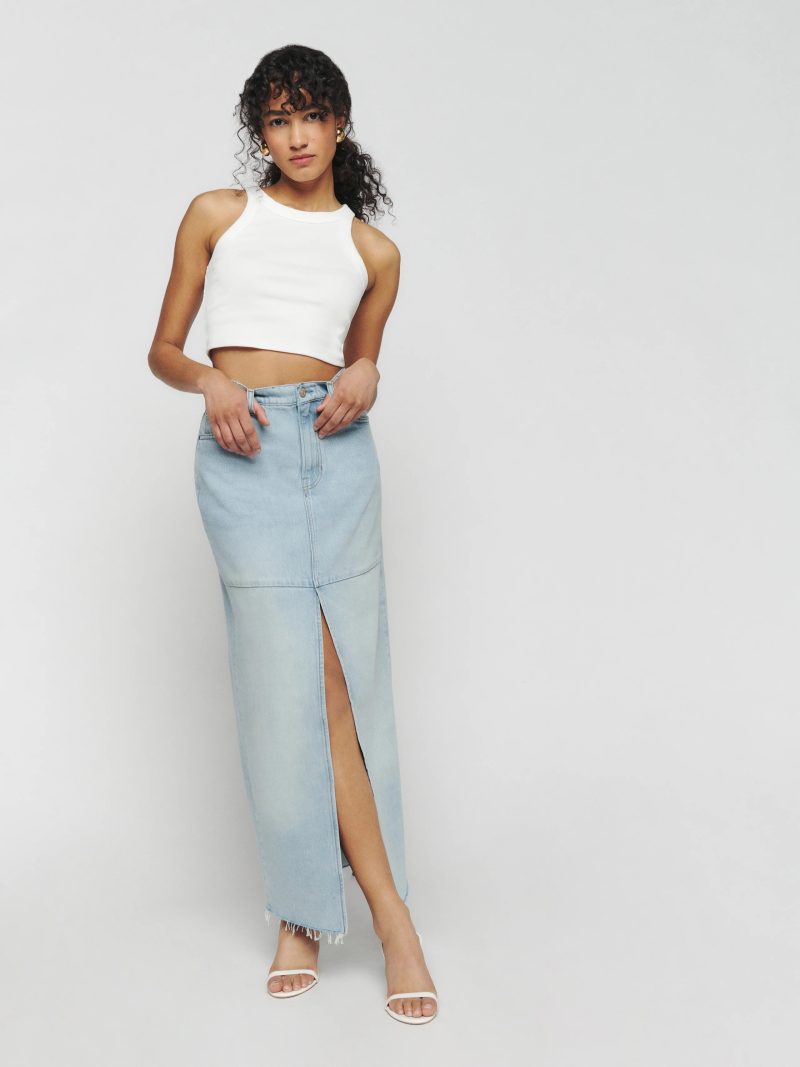 As the temperature rises, the Anissa two-piece set is ideal for staying cool and stylish. With its cropped tank top and high-waisted skirt, this Reformation denim ensemble channels the essence of retro vibes while still feeling fresh and contemporary.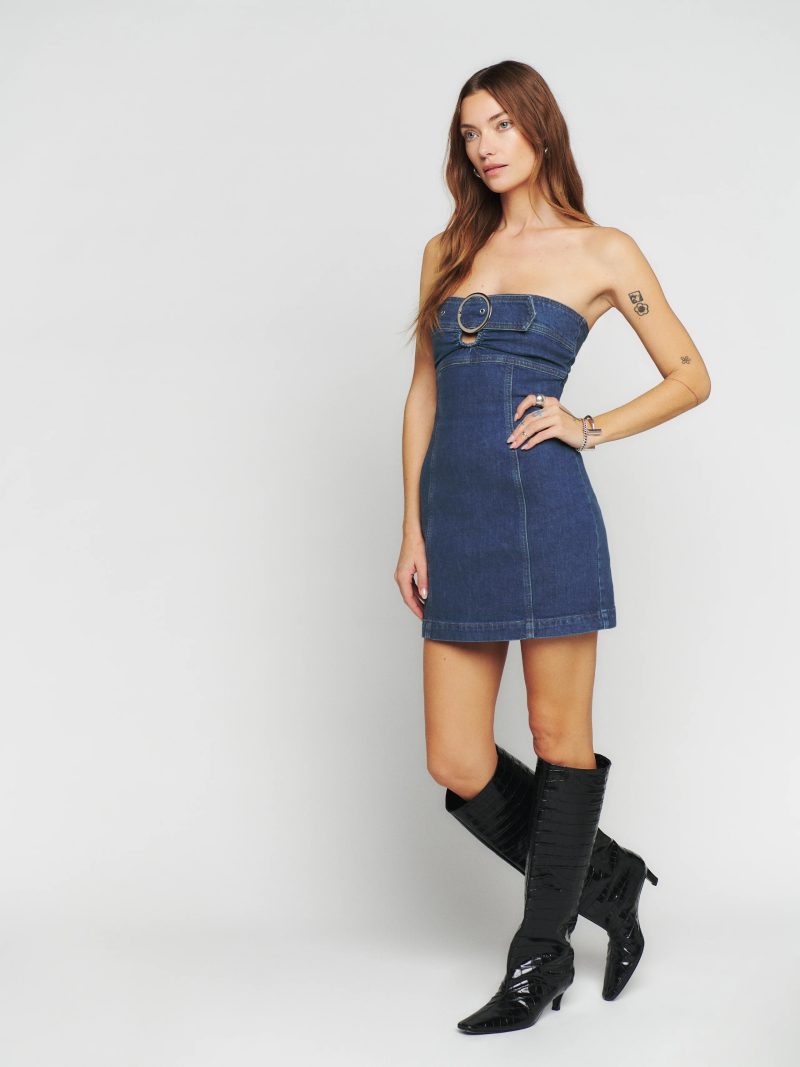 The Anissa set is perfect for those who love to mix and match, as you can wear the pieces together or separately for endless outfit possibilities. Ready to rock the Reformation denim look? See more of our casual picks below, and discover more at TheReformation.com.