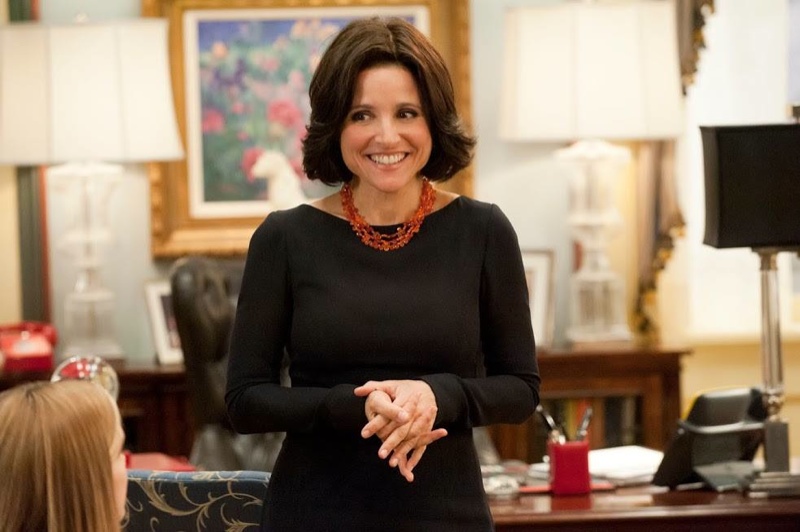 'Veep' season four returns to HBO on April 12, and that means that Selina Meyer and company are back for an insult and profanity filled look at Washington D.C. and politics. Looking forward to the new season, we rounded up some of Selina's best lines that are pretty quotable, but probably not something you should say in the workplace. If these don not make you want to catch up with the first three seasons, we do not know what will. Check out Selina's 'Veep' lines below.
Work Hours
Gary: Okay ma'am, you've got 33 senators to get through.
Selina: Oh boy. Well, I feel like that porn star who had to do 200 men in one day.
A Perfect Send-off
Selina: Jonah, hey listen, settle something for me. You like to have sex and you like to travel?
Jonah: Yes, ma'am.
Selina: Then you can f–k off!
Analogy Time
"That's like trying to use a croissant as a f—ing dildo…it doesn't do the job, and it makes a f—ing mess."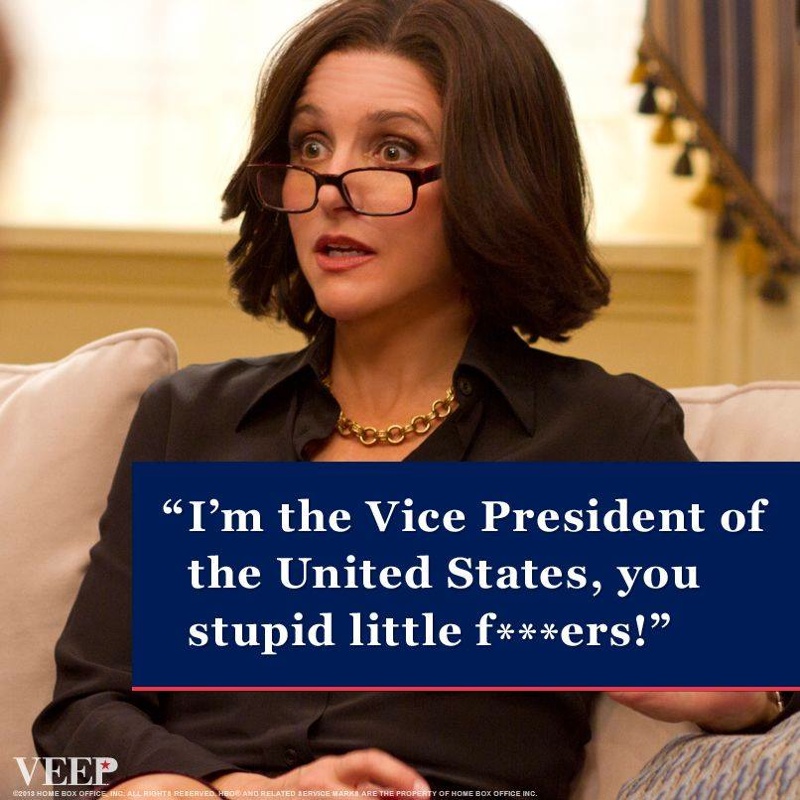 Bow Down to Selina
"I'm the Vice President of the United States, you stupid little f—ers! These people should be begging me! That door should be half its height so that people can only approach me in my office on their goddamn, motherf—ing knees!"
The Point of it All
"Why don't you put on your running shoes and get to the f—ing point, Jonah?"
She's a People Person
"I've met some people, some real people, and I gotta tell ya, a lot of them are f—ing idiots."
On Abortion
"If men got pregnant, you could get an abortion at an ATM."
On Teenagers
Selina: Ugh, I cannot stand teenage girls.
Mary: Were you ever one?
Selina: Never
Mary: Me neither.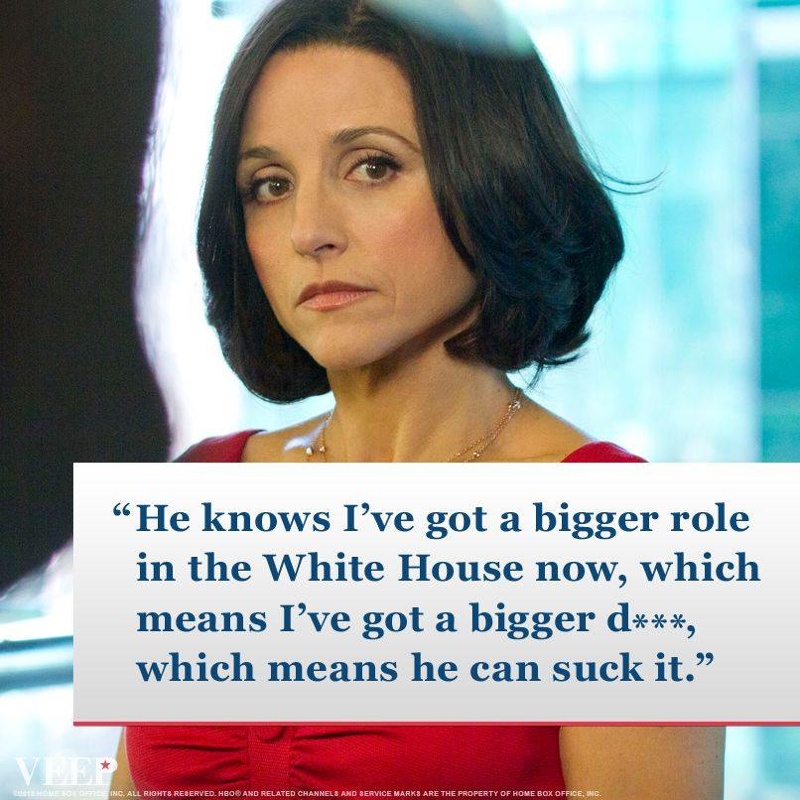 On Power
"He knows I've got a bigger role in the White House now, which means I've got a bigger d***, which means he can suck it."
Like Pigs in a Blanket:
Selina: Okay, so they want me to go to a pig roast to meet a bunch of men who probably took turns to f–k the pig before they roasted it?
Amy: I wouldn't presume they took turns.