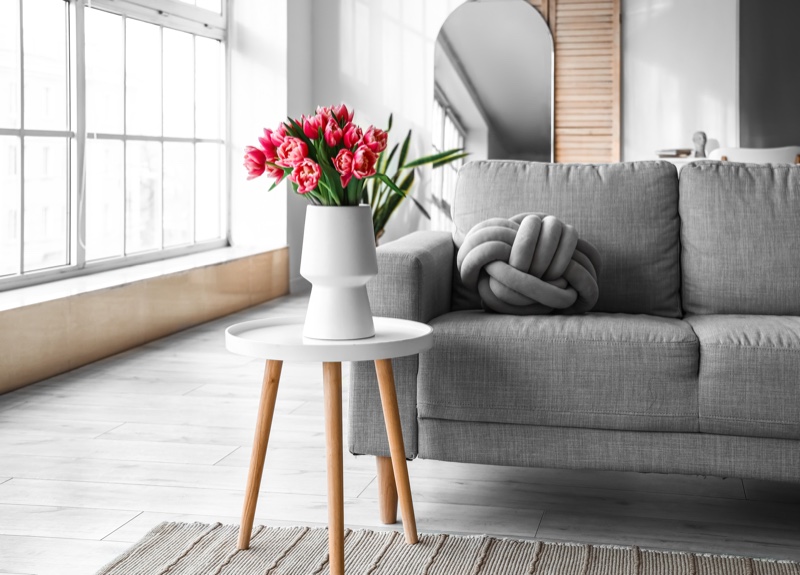 Flowers are the perfect way to add a touch of natural beauty and color to your home decor. By incorporating seasonal flowers, you can create a unique, personalized look that changes throughout the year.
From fresh and delicate buds in the spring to bold and fiery hues in the fall, each season offers a different array of flowers to choose from. Here are some ideas for how to decorate your home with seasonal flowers.
Spring Flowers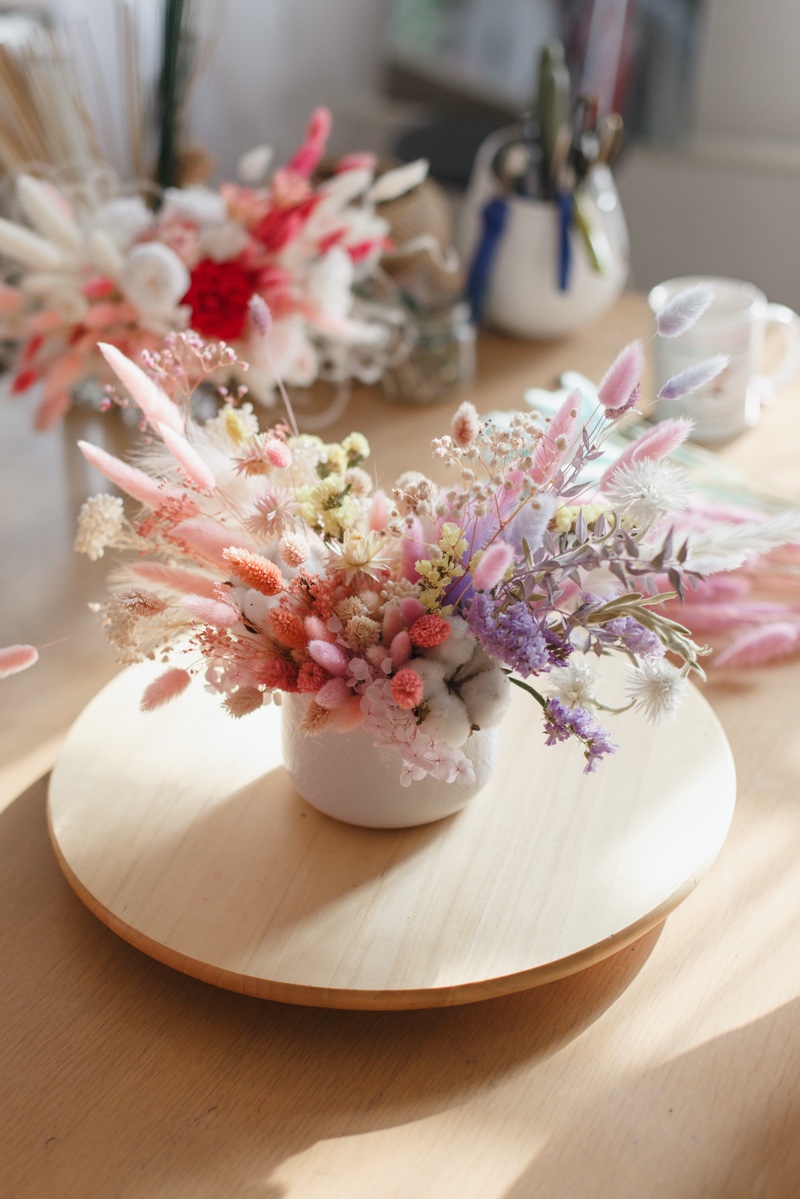 As the snow melts and the days grow longer, spring brings the promise of new life and fresh beginnings. After the long winter months, nothing feels as refreshing as the sight of blooming flowers. Daffodils, tulips, and hyacinths are some of the most popular spring flowers, with their delicate colors and fragrant scents.
Dry flower arrangements may not seem like an obvious choice for spring, but with a bit of creativity, they can add a touch of vintage elegance to your decor. Mix and match dried blooms in pastel hues to create an arrangement that speaks to the delicate beauty of the season. For a playful twist, incorporate natural elements in your dried flower arrangements, such as leaves or twigs, to achieve a balance of rustic charm and sophistication.
Consider using clear glass vases or containers to showcase your blooms for a fresh, rejuvenating look. Whether you choose a simple bouquet or a more elaborate display, spring flowers are the ideal way to add a touch of natural beauty and energy to your home.
Summer Flowers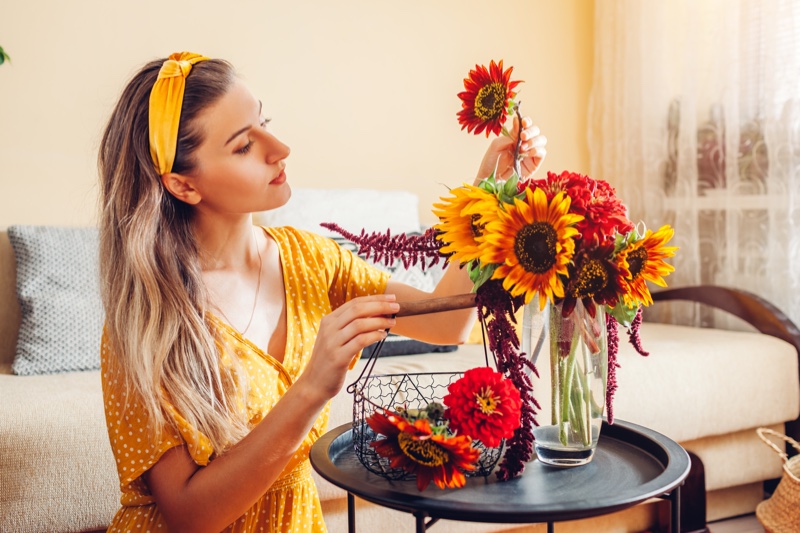 Summer is the season of warmth, light, and vibrant colors. With its long days and clear skies, summer offers the perfect opportunity to showcase bold and eye-catching flowers. Sunflowers, daisies, and zinnias are just a few of the many flowers that are fantastic for summer.
These bright blooms can be displayed in various vessels, including woven baskets, rustic buckets, or vintage milk bottles. You can also experiment using different color schemes, such as pairing bright yellows and oranges with cooler greens and blues.
Whether you're hosting a summer party or just want to add a touch of warmth to your home, summer flowers are an excellent way to achieve it.
Fall Flowers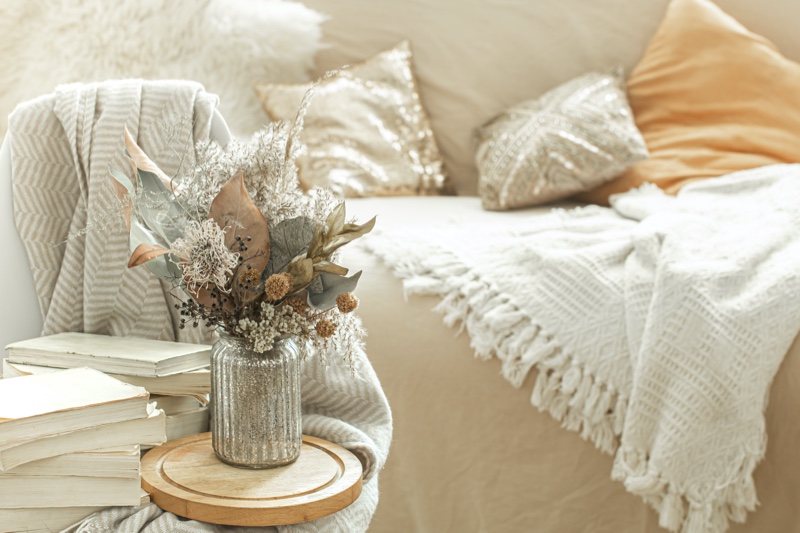 As the leaves begin to change and the air becomes cooler, fall brings a sense of warmth and comfort to your home. Chrysanthemums, dahlias, and sunflowers are just a few of the many flowers that are perfect for this season.
These blooms offer a range of colors, from deep oranges and reds to softer yellows and pinks. To create a cozy and inviting look, try using wooden or brass vessels to display your fall flowers.
You can also add touches of natural elements, such as cinnamon sticks, dried leaves, or small pumpkins. Whether creating a centerpiece for your dining table or decorating your mantel, fall flowers are an excellent choice to embrace the spirit of the season.
Winter Flowers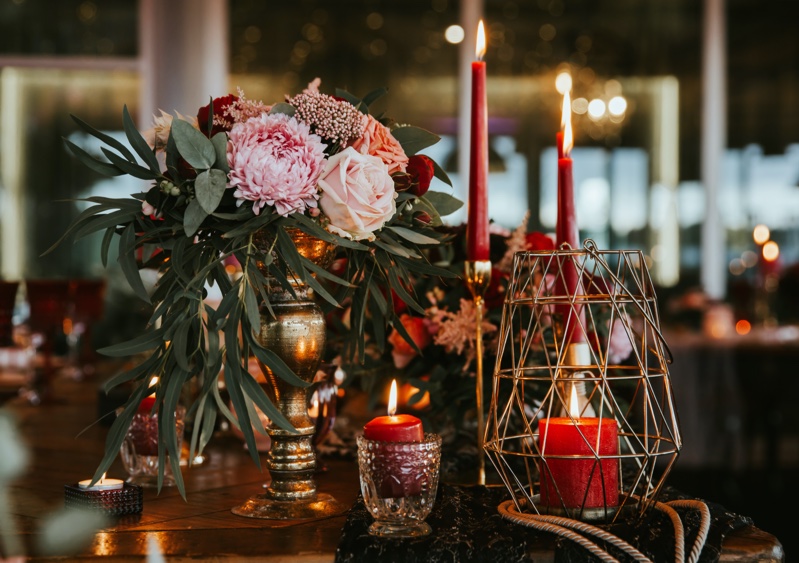 As the snow begins to fall and the days grow shorter, winter offers the perfect opportunity to embrace the beauty of seasonal flowers. Camellias, paperwhites, and poinsettias are just a few of the many flowers that are fabulous for this season.
These blooms offer a range of colors, from deep greens and reds to softer whites and pinks. To create a warm and festive look, try using metallic vases or candle holders to display your winter flowers.
You can also wrap a simple string of lights around your arrangements to create a warm and inviting ambiance. Whether you're decorating for the holidays or simply want to add a touch of natural beauty to your home, winter flowers are an ideal way to do it.
Final Words: Seasonal Flowers
Incorporating seasonal flowers into your home decor can lead to a distinctive and individualized aesthetic that varies as the year progresses. Whether you prefer spring's fresh and delicate blooms or warm and cozy fall hues, there is a seasonal flower for every taste and style.
With various colors, scents, and textures, seasonal flowers offer the perfect way to add natural beauty and elegance to your home. So why not embrace the essence of every season and bring the joy of flowers into your home? Experiment with different blooms, vessels, and color schemes to find excellent floral touches for your home.
Use these seasonal decor ideas to transform your home into a warm and inviting space that celebrates the beauty of each season. With a little creativity and a lot of love, you can create a home that is as unique and beautiful as you are.