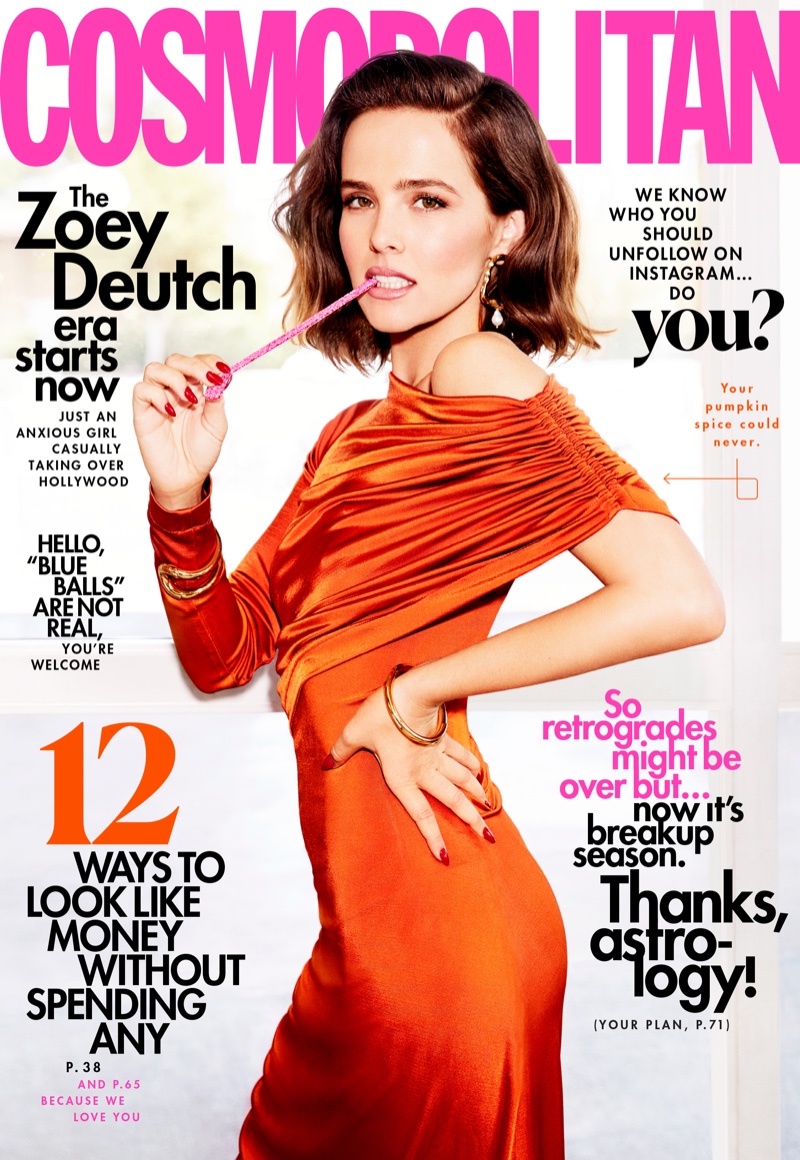 Zoey Deutch radiates in orange for Cosmopolitan Magazine's November 2019 cover. Lensed by Ellen von Unwerth, she wears a Monse dress with draped fabric. Accompanying images show Zoey posing in a grocery store. Styled by Sarah Schussheim, she models designs from brands like Versace, Miu Miu and Jimmy Choo. For beauty, Gregory Russell works on hair with makeup by Molly R. Stern.
Related: Zoey Deutch is A Scene Stealer in Modern Luxury

Cover Shoot: Zoey Deutch for Cosmopolitan November 2019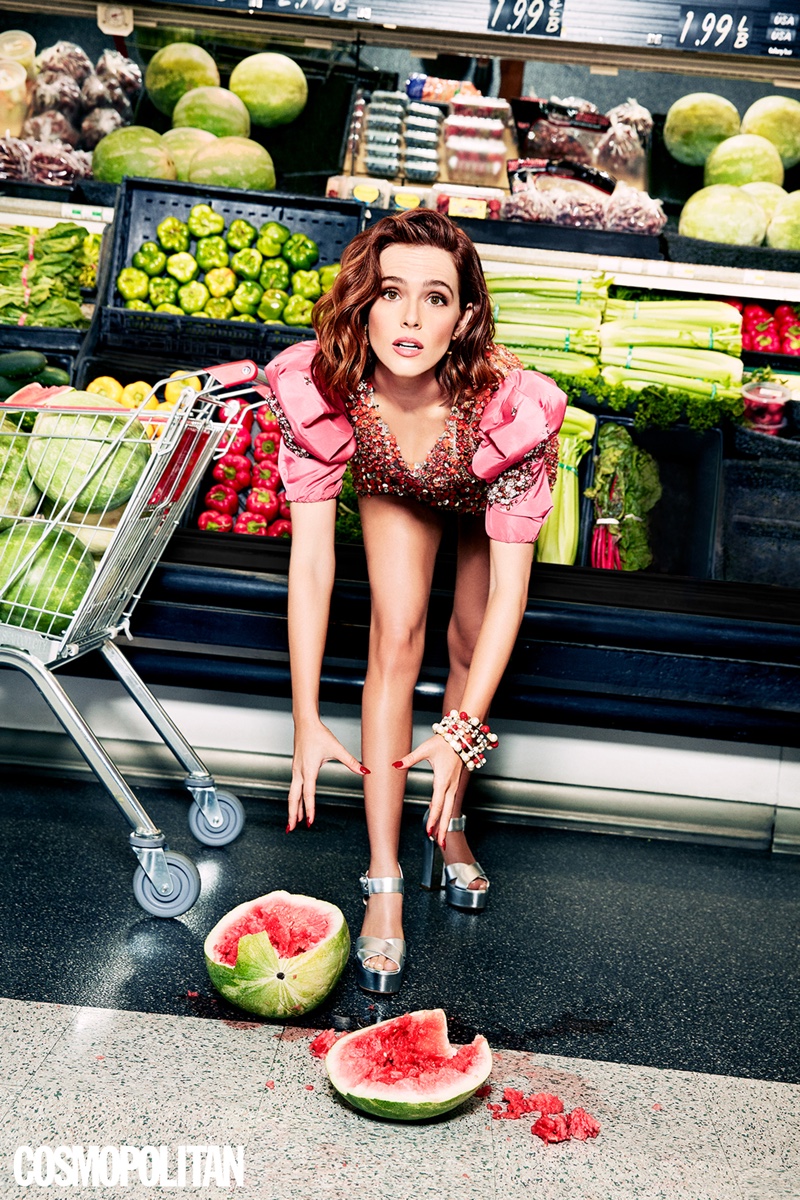 Zoey Deutch on HAving a Quarter Life Crisis
In her interview, Zoey talks about getting older and her future.
I think I'm nearing it…or in it," she says. "There's nothing I can do. I just have to ride the wave. I fully have existential thoughts. What does it all mean? How are we here? What were we put on this earth to do? Then I'm like, 'Zoey, just stop.'"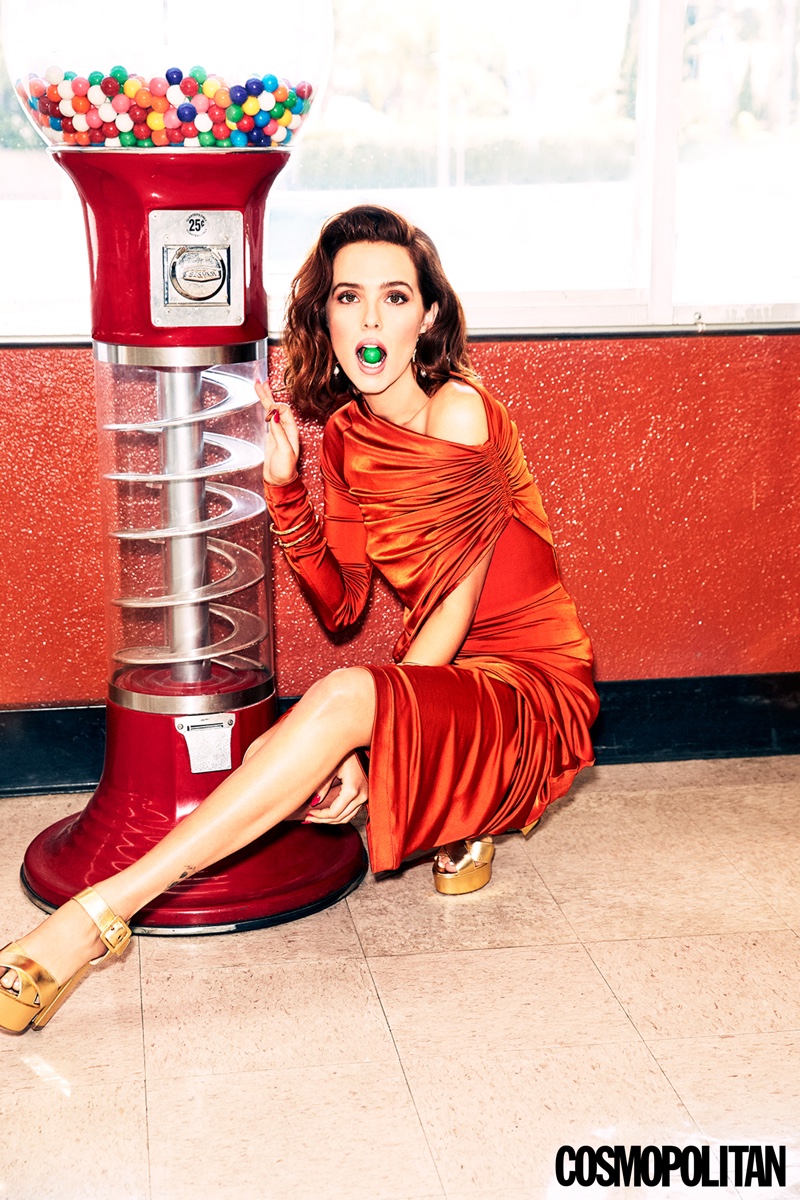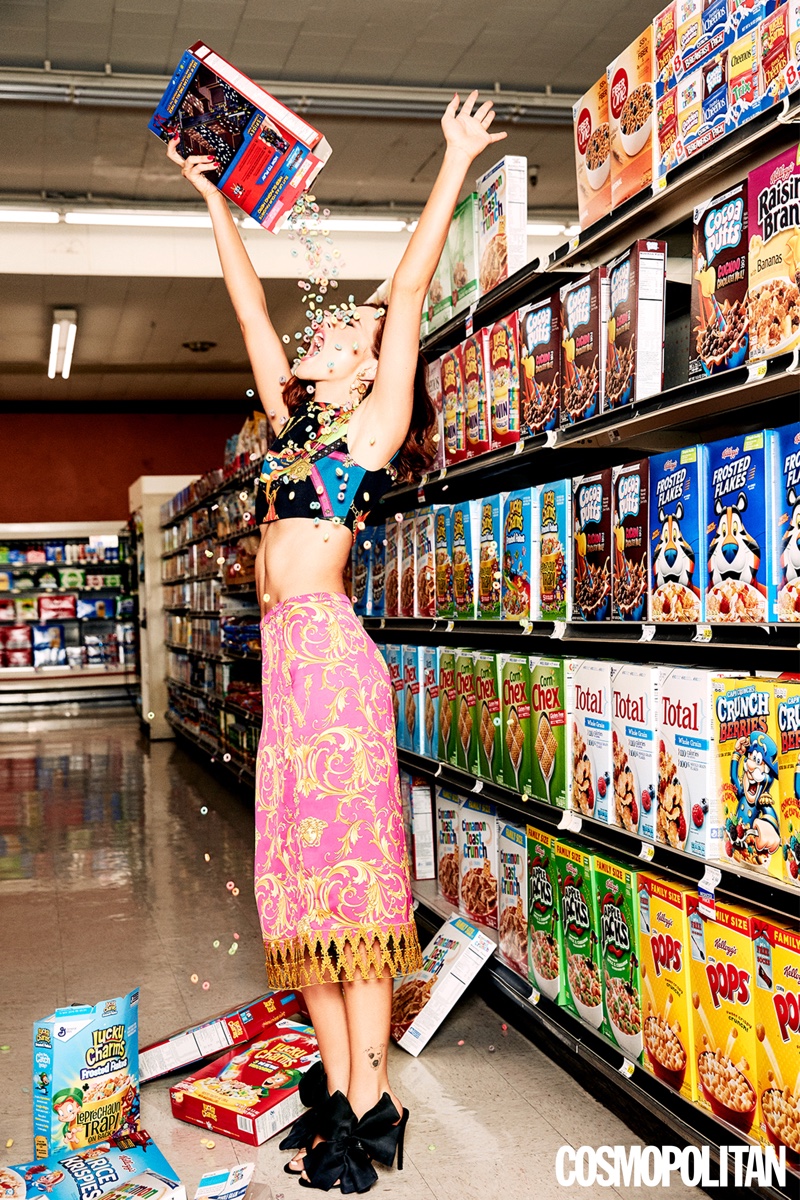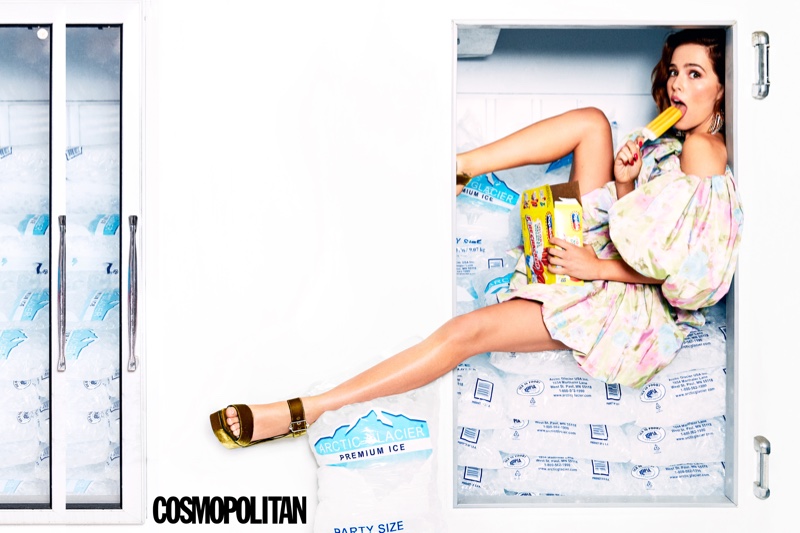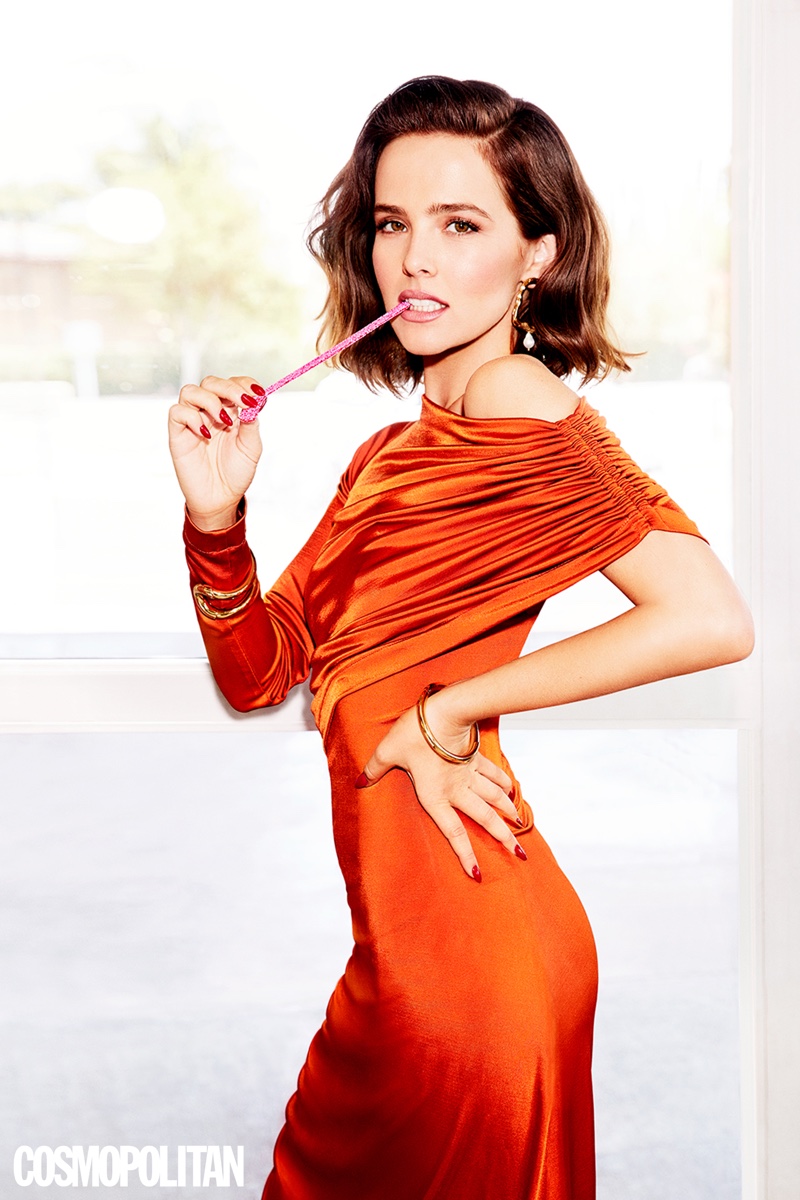 Photos: Ellen von Unwerth for Cosmopolitan