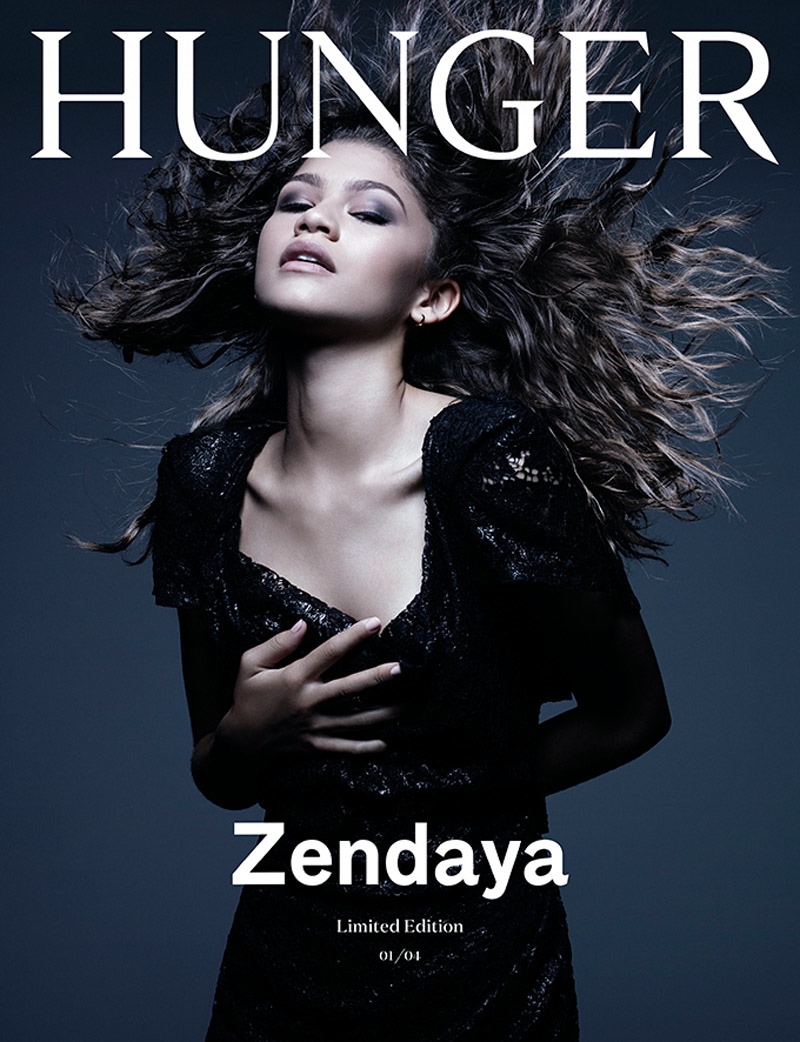 Actress Zendaya stars in Hunger Magazine's 9th issue, called 'Right Way Up' where Rankin lenses subjects from different angles. The photographer captures the 19-year-old star in all looks from Vivienne Westwood and Vivienne Westwood Couture. We have never seen Zendaya quite like this before as she sports the wet hair look, stunning gowns and a smoldering stare for the glamorous images.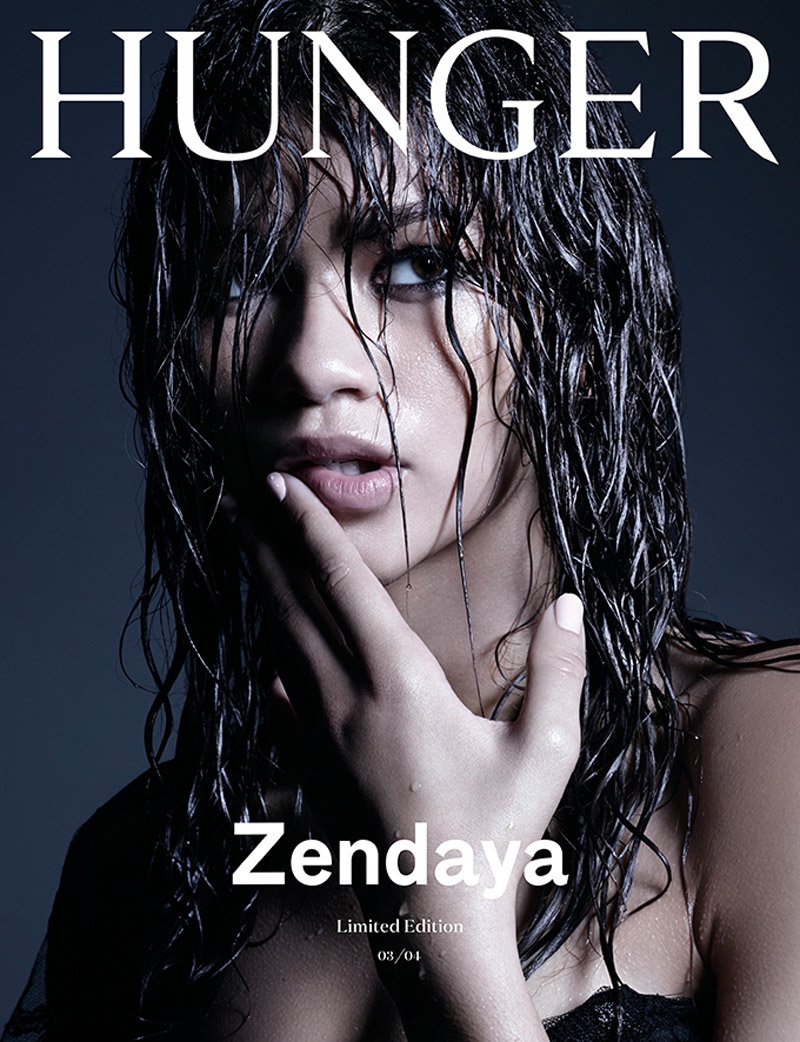 Related: Zendaya's Most Memorable Hairstyles
About age, she tells the magazine, "…I think that there are also a lot of things that young people know that older people don't, and older people will never understand again because they're in a different section of their lives," she says. "I think when you're young you're a lot more open-minded, and sometimes you're a lot more perceptive about what's going on in the world."
The 9th issue of Hunger Magazine is out on newsstands and online now for $14.99 USD.