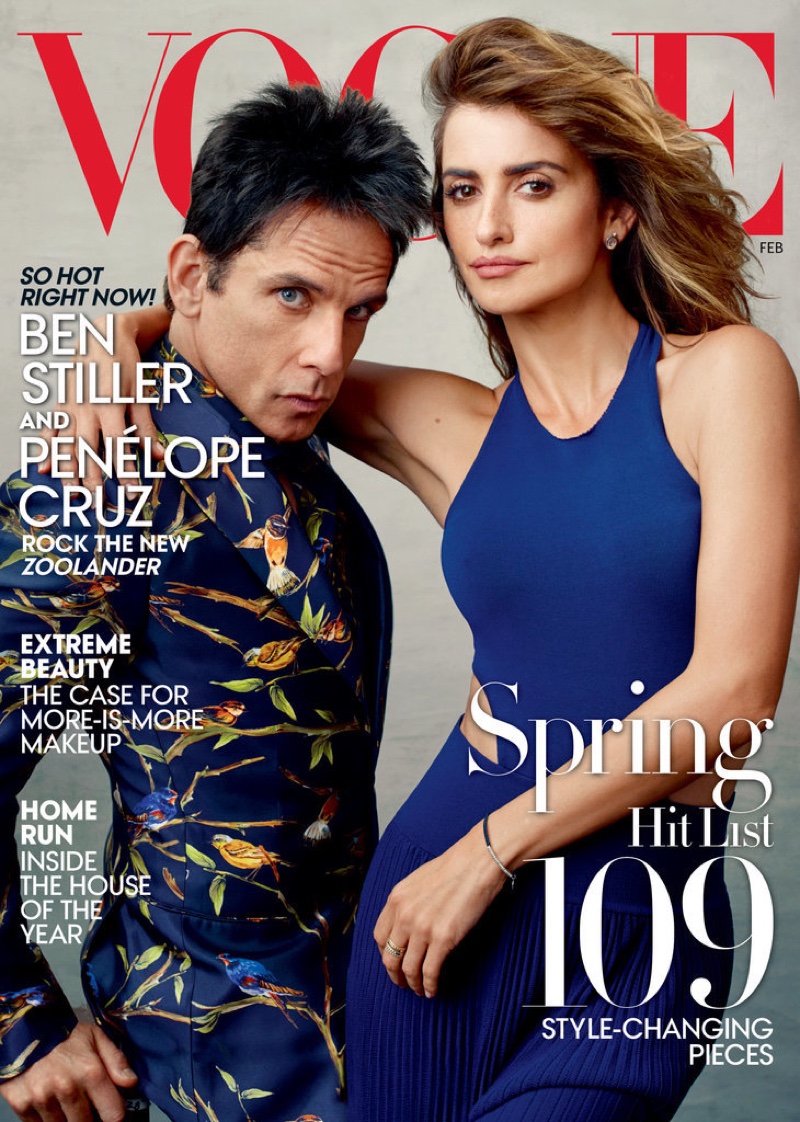 The cast of 'Zoolander 2' takes over the February 2016 cover of Vogue US. Ben Stiller as Derek Zoolander and Penelope Cruz strike a pose for Annie Leibovitz clad in Dolce & Gabbana and Ralph Lauren Collection respectively. And to quote Stiller's character in the first film, they both look, "really, really, ridiculously good looking".
Inside the magazine, Ben Stiller is joined by top models Gigi Hadid, Jourdan Dunn and Joan Smalls for a backstage shot. And in another, he rocks Roberto Cavalli leather pants in a bondage inspired snap. Check out a preview of the shoot below and head over to Vogue for more.
Zoolander Vogue Cover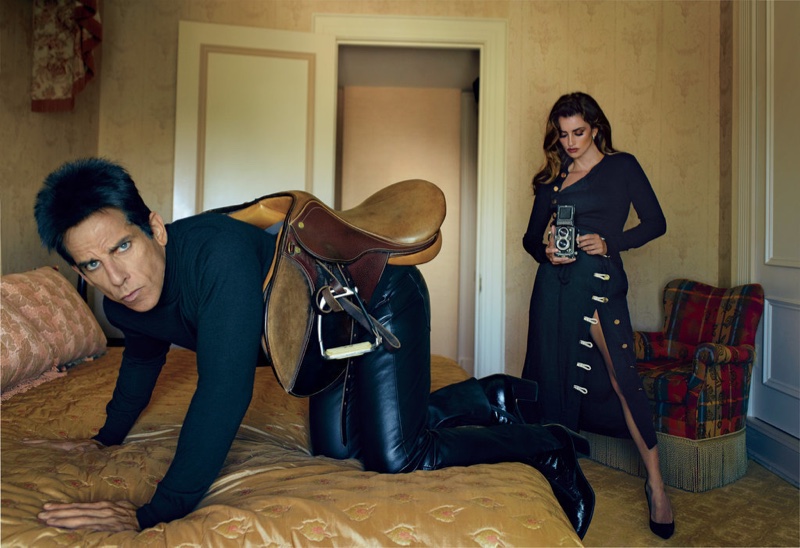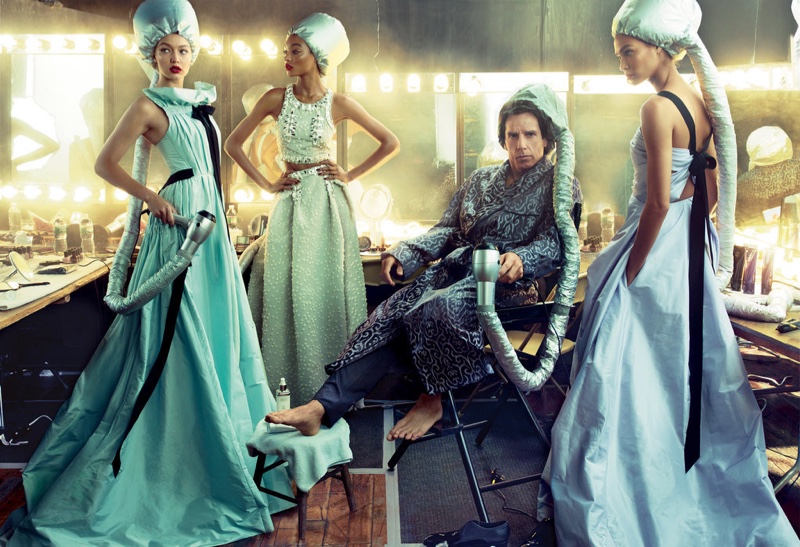 Zoolander 2 & Fashion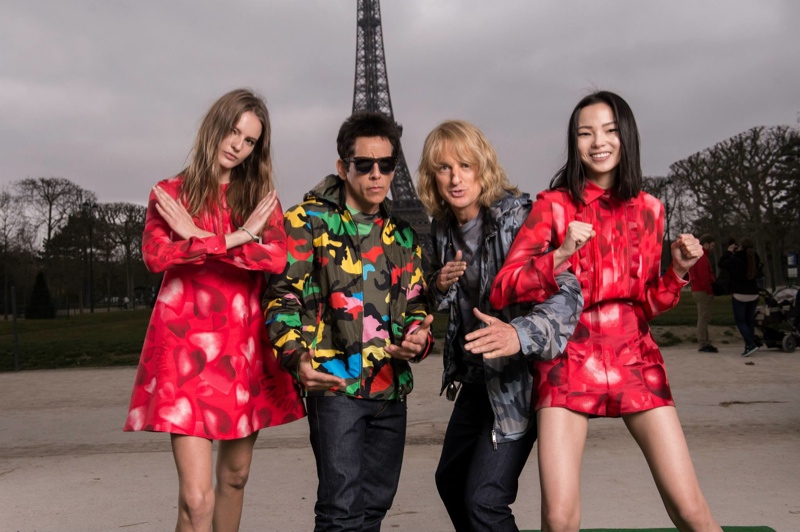 'Zoolander 2', the highly anticipated sequel to the 2001 film has taken over the world of fashion. First beginning with Ben Stiller and Owen Wilson "crashing" the Valentino fall-winter 2015 runway and then taking snaps alongside the Eiffel Tower in Paris, there has been no shortage of fun for the movie's promotional tour. Check out more 'Zoolander 2' images below.