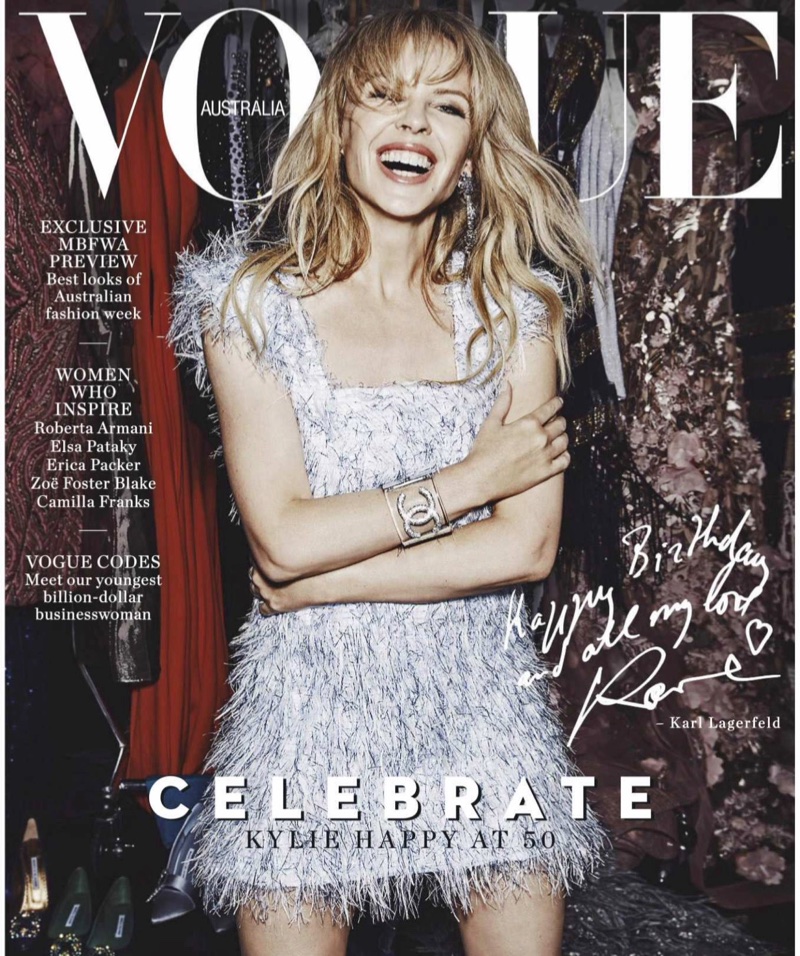 Singer Kylie Minogue shines on the May 2018 cover of Vogue Australia. All smiles, the blonde beauty wears a Chanel dress and cuffs photographed by Nicole Bentley. Inside the fashion glossy, Kylie turns up the glam factor as she celebrates turning 50. Stylist Kate Darvill dresses the 'Golden' singer wearing designs from the likes of Gucci, Saint Laurent and Schiaparelli.
Related: Kylie Minogue Looks Stylish in Specsavers Eyewear Campaign

Cover Shoot: Kylie Minogue for Vogue Australia May 2018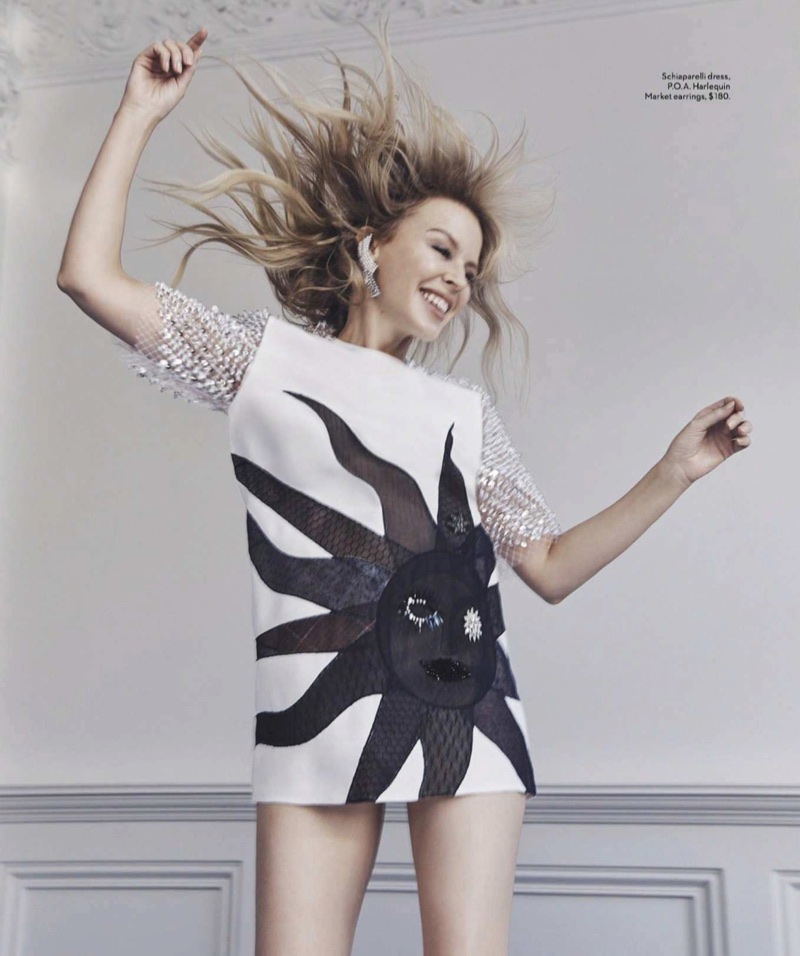 Kylie Minogue on Recording in Nashville
In her interview, Kylie talks about her experience recording her new album 'Golden' in Nashville, Tennessee.
It was so hot and summery," she says. "I wasn't recognised, just got about my day in a floaty dress, went to the studio, worked with great people, went to [Nashville's iconic clubs] the Bluebird and the Listening Room … it was absolutely instrumental. So, after that, when I went back to London, I couldn't un-know what I just learnt."