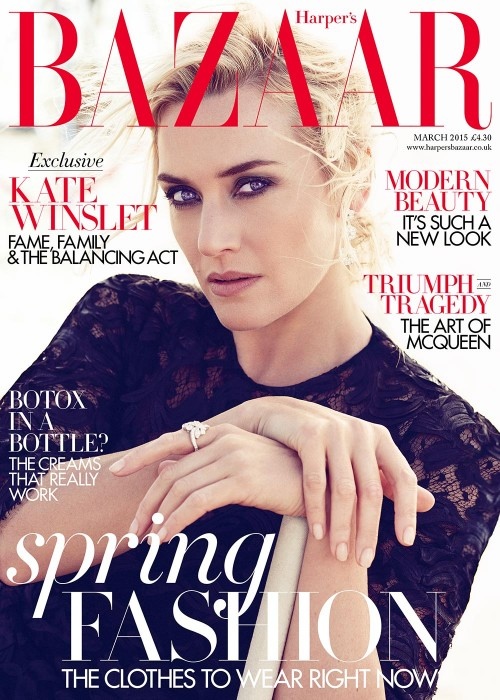 Actress Kate Winslet is back in the spotlight after the birth of her third child on the March 2015 cover from Harper's Bazaar UK. Photographed by Alexi Lubomirski, the blonde stunner poses in a lace Dolce & Gabbana look on the cover as well as a buttoned-up shirt and trench coat inside the issue.
Kate Winslet, Shailene Woodley Look to the Sky for "Insurgent" Posters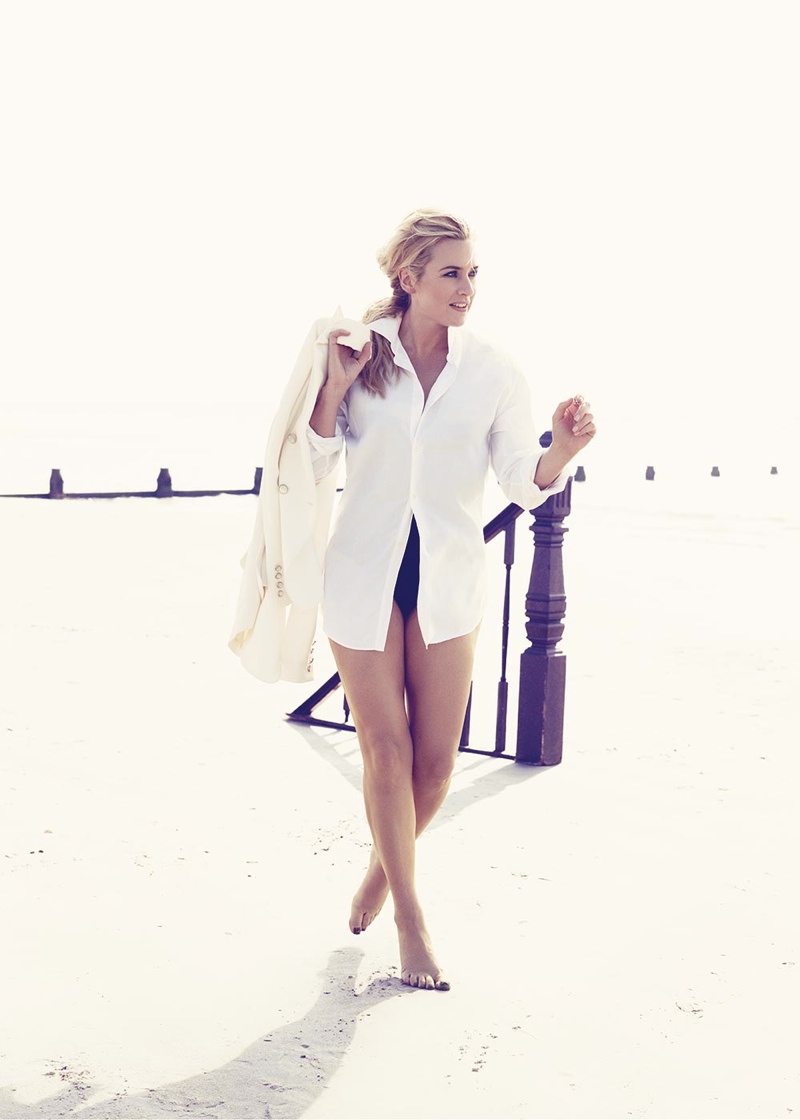 In her interview she opens up about her two divorces and says she does not regret them. "I think it's very important to teach your children to struggle on some level," Kate tells Bazaar. "I would honestly say that I wouldn't change a thing. Even all the bad bits. It doesn't matter how —-p times have been, they all matter, because those things shape who you are. And if you don't like who you are, well, then you're ——– really, aren't you?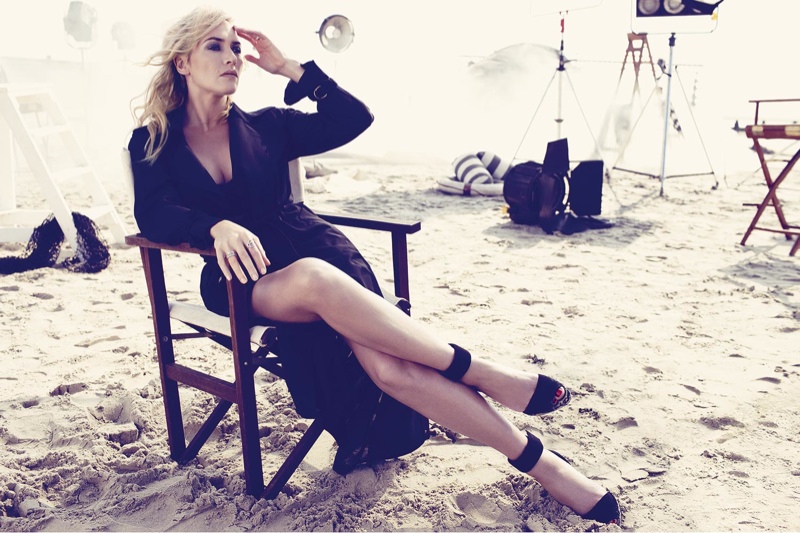 Images: Harper's Bazaar UK/Alexi Lubomirski