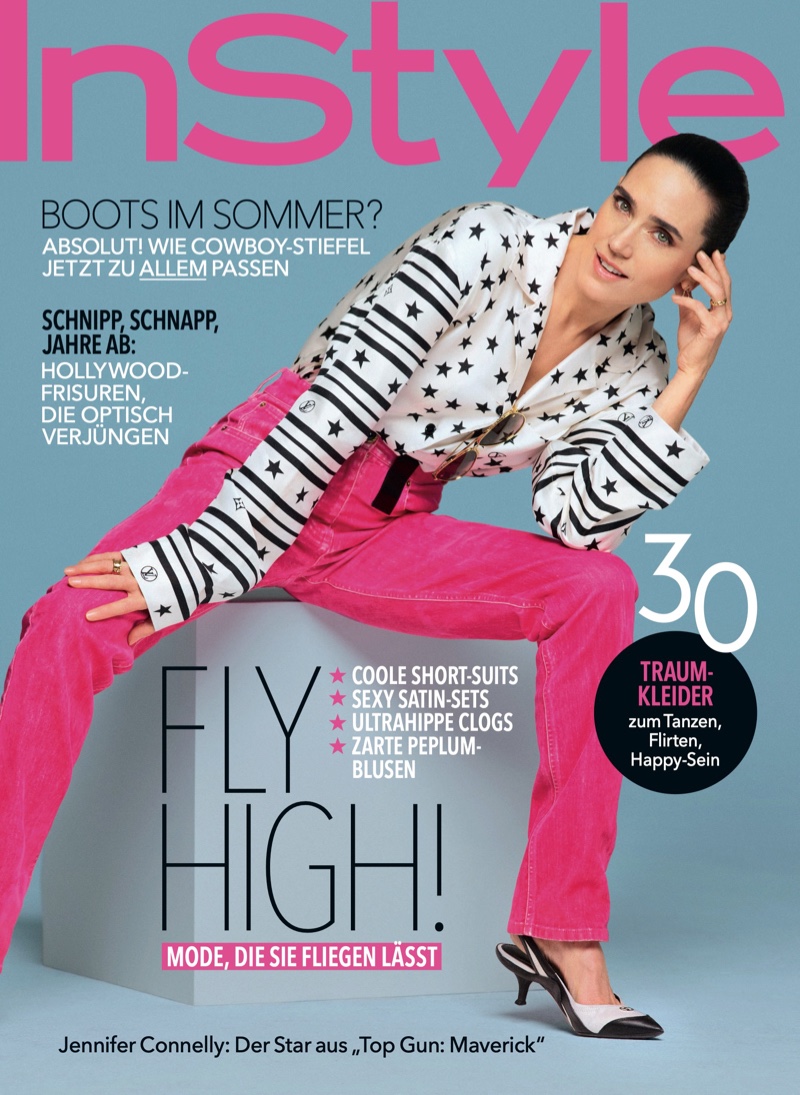 Jennifer Connelly graces the June 2022 cover of InStyle Germany. She strikes a pose with a printed top, pink jeans, and slingback pumps from Louis Vuitton. Theresa Pichler was responsible for the production and styling of the shoot, and the star of Top Gun: Maverick wears an entire wardrobe featuring the pre-fall collection of the French fashion house.
Cover Shoot: Jennifer Connelly for InStyle Germany June 2022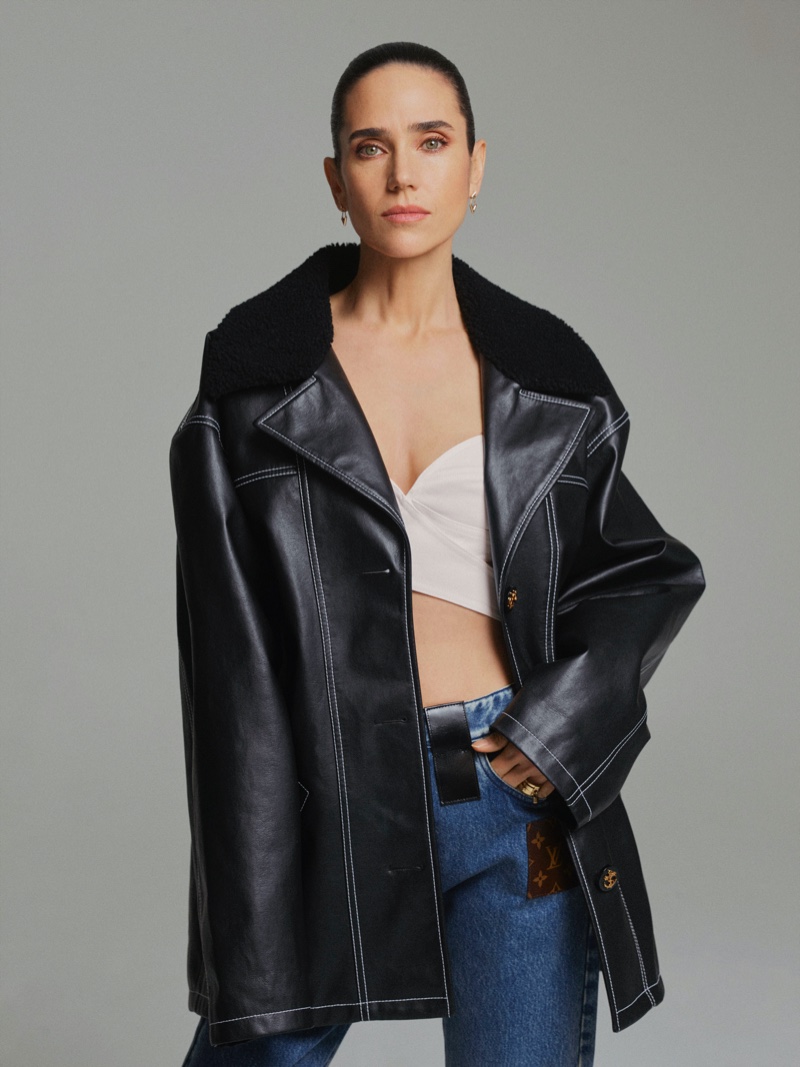 Photographer Nico Bustos captured pictures of the stunning brunette while she was on location in Paris for the studio session. In one photograph, Jennifer Connelly exposes her midriff, wearing a leather jacket, crop top, and jeans. In another picture, the brunette can be seen wearing a mini dress with a monogram print in blue and carrying a handbag with the same pattern.
Related: Jennifer Connelly Fronts Louis Vuitton Spring 2021 Campaign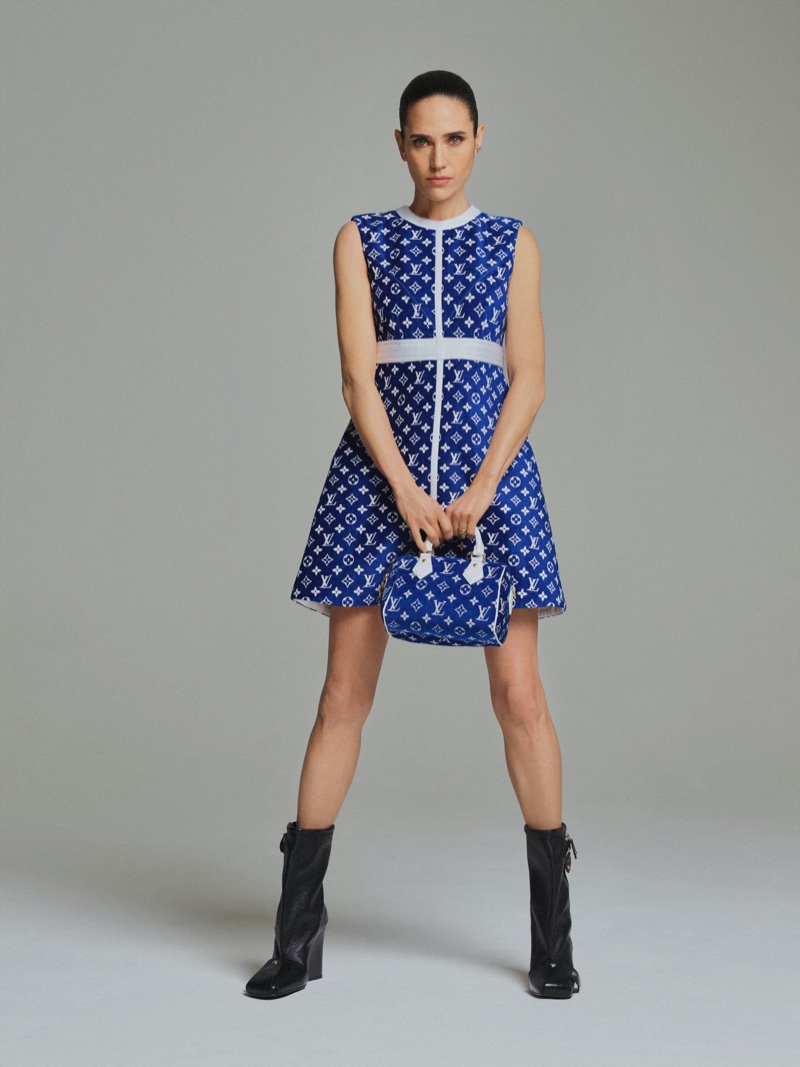 In addition, Jennifer Connelly is shown wearing patterned denim pieces as well as gold jewelry. When it comes to beauty, hairstylist Peter Lux works on her slicked-back updo, and makeup artist Kay Montano gives her a glamorous look.