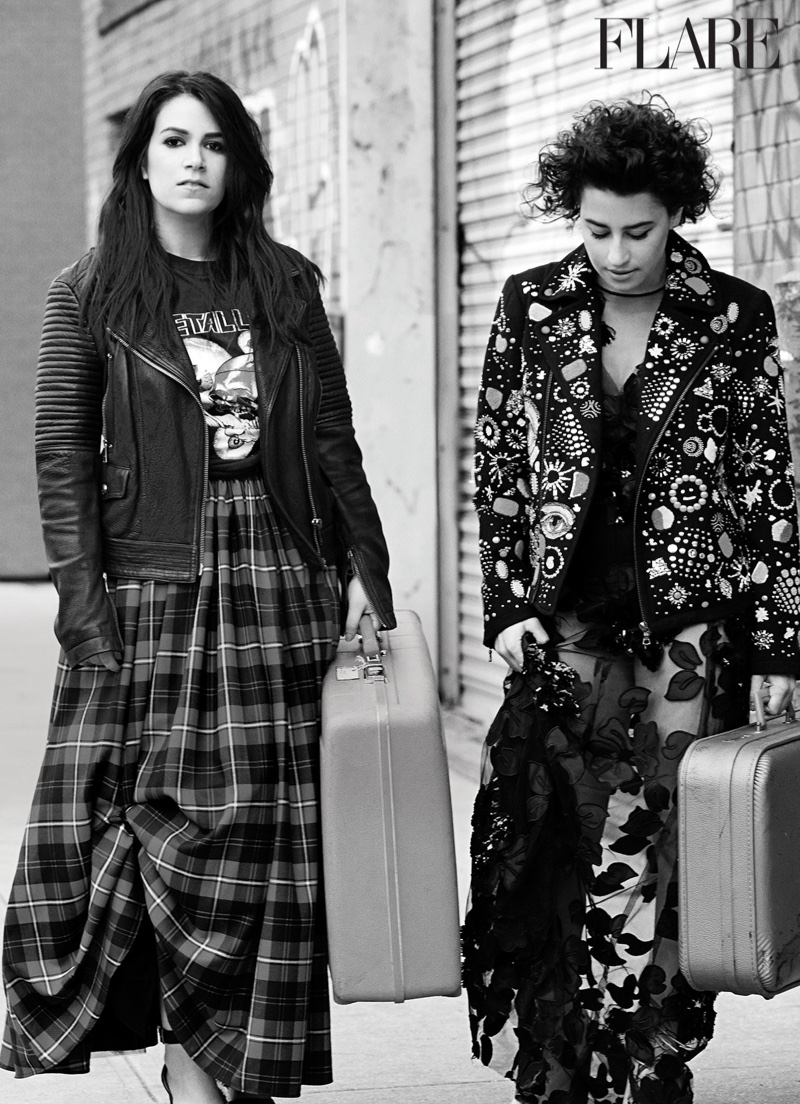 The February 2016 cover story from FLARE Magazine features 'Broad City' stars and funny girls Ilana Glazer and Abbi Jacobson. The two co-star on the Comedy Central show which is about to enter its third season on the network. Photographed by Danielle Levitt and styled by Kemal and Karla, the pair take on retro inspired fashion looks for the photo shoot.
In their interview, Ilana talks about representing the curvy girls, saying, "I think we both have these bodies that, because you just see such thin people represented all the time, when you have any tits, any ass, it's like va-va-voom. I am very sensitive about my boobs; I was literally nine when I got them, and for so many years, before I got to enjoy my body, it was for other people's evaluation. To enjoy your body on a comedy level is a whole other level of pleasure. Boob humour: it's like, this is not for you—it's for me."
Ilana also teases season 3 of the show, revealing, "I think the girls are starting to figure out that they have to figure it out. Ilana finally bucks up against reality this year in a way that's so exciting."
The February issue of FLARE is available now on Texture by Next Issue.