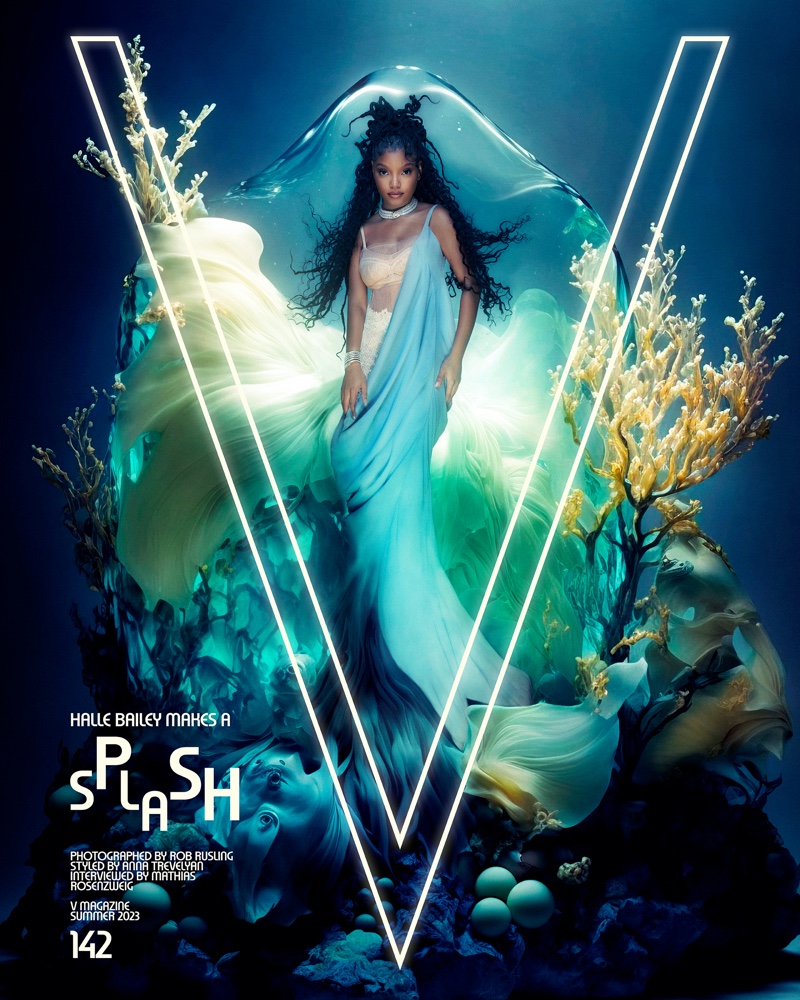 The Little Mermaid star Halle Bailey is an underwater vision for V Magazine #142 Summer 2023 cover. In a stunning image lensed by Rob Rusling, Bailey emerges as a mesmerizing vision donning a Fendi Haute Couture dress adorned with exquisite Bulgari jewelry.
The ethereal charm of this underwater-themed shoot effortlessly showcases the Gucci Horsebit 1955 face's undeniable allure. She recently graced The Face cover and joined her sister Chloe for a VS PINK photoshoot.
Halle Bailey V Magazine 2023 Photoshoot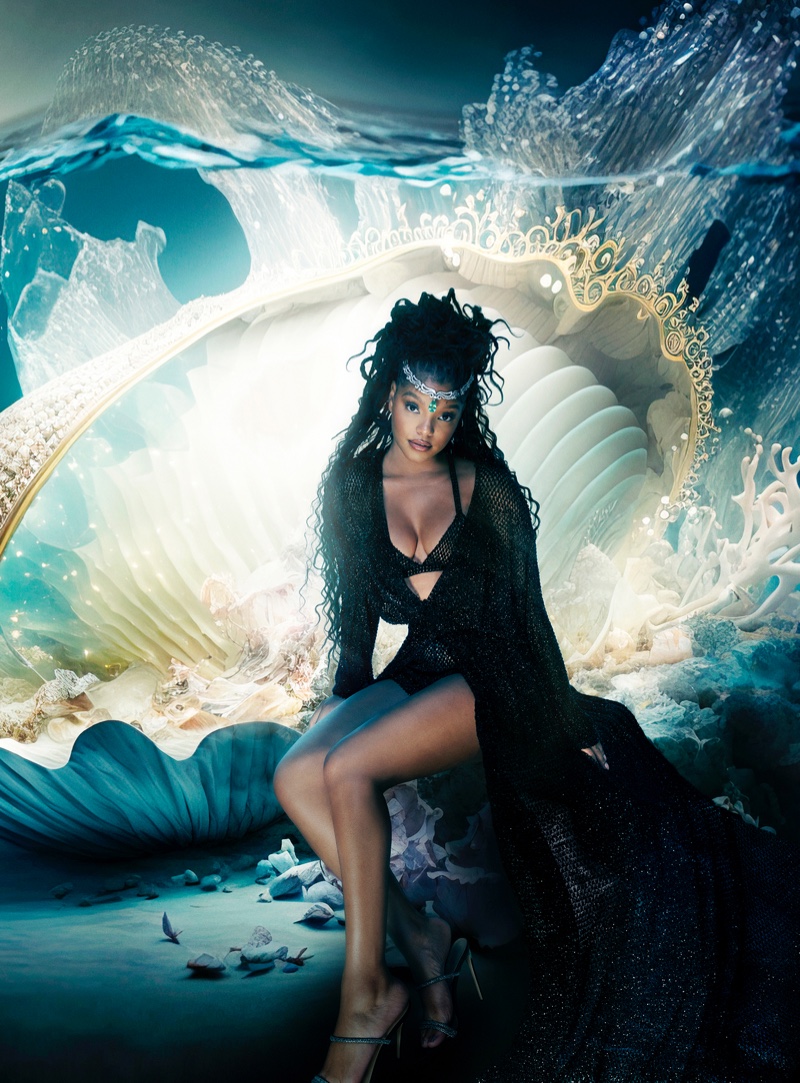 Curated by the creative prowess of stylist Anna Trevelyan, the accompanying images exude an otherworldly, mermaidcore essence, highlighting Bailey's captivating presence. Drawing from the couture houses of Dior, Valentino, and Schiaparelli, these fantastical looks are effortlessly fused with AI technology and photography, resulting in an ethereal visual feast for the eyes.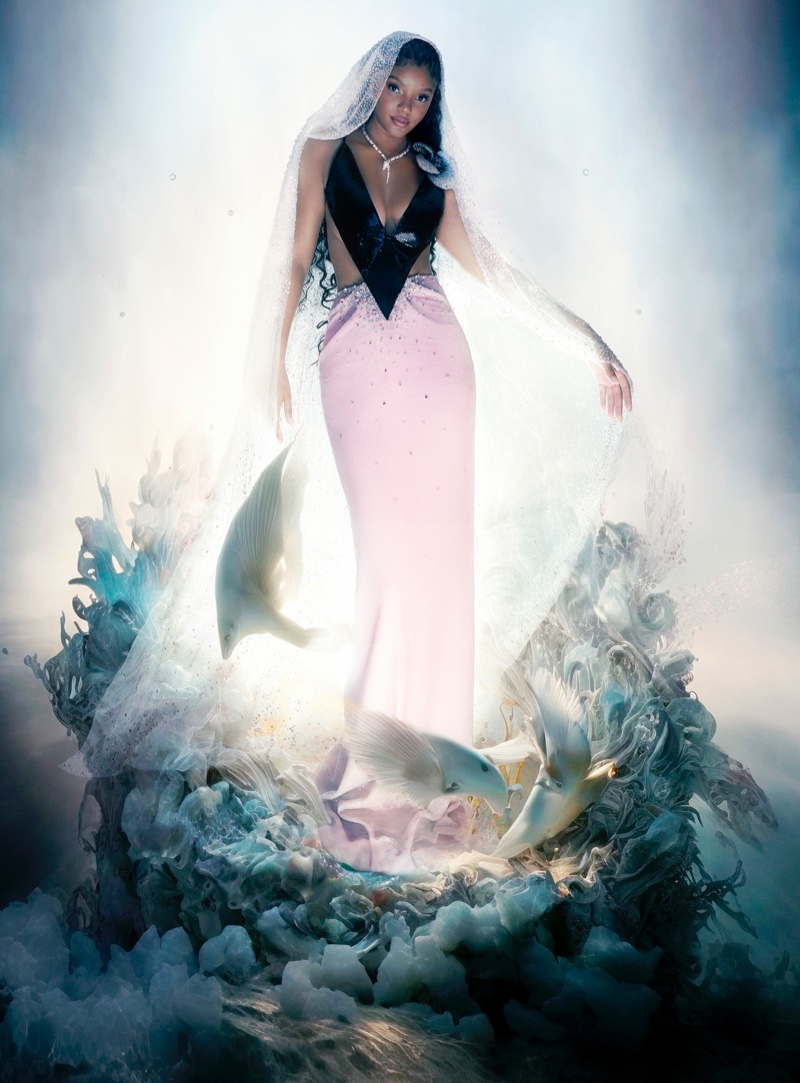 Tinisha Meeks, the mastermind behind Bailey's signature braids, skillfully enhances her natural beauty, while makeup artist Christiana Cassell adds the perfect touches to accentuate her features. The collaborative efforts of this talented team ensure that Bailey embodies the essence of the enigmatic underwater princess with grace and style.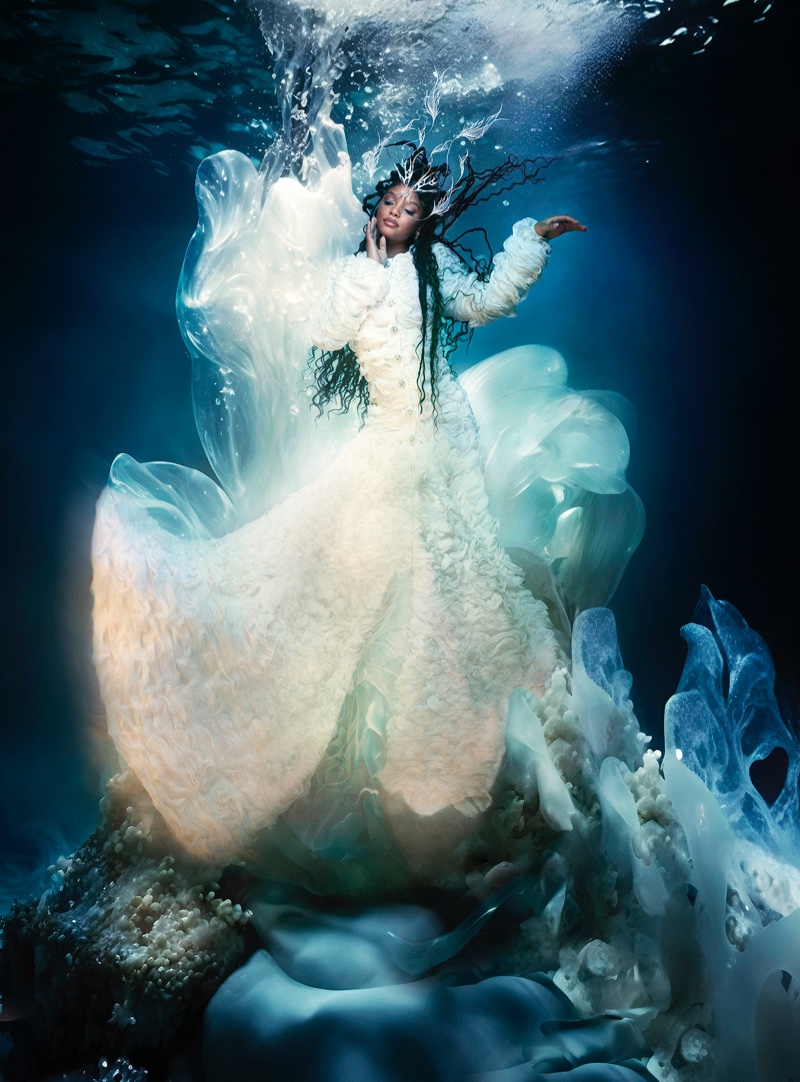 Speaking about her experience on set, Bailey reflects on the universal message of The Little Mermaid and the valuable lessons it imparts. The actress emphasizes the empowering notion of fearlessly pursuing one's desires and seizing opportunities.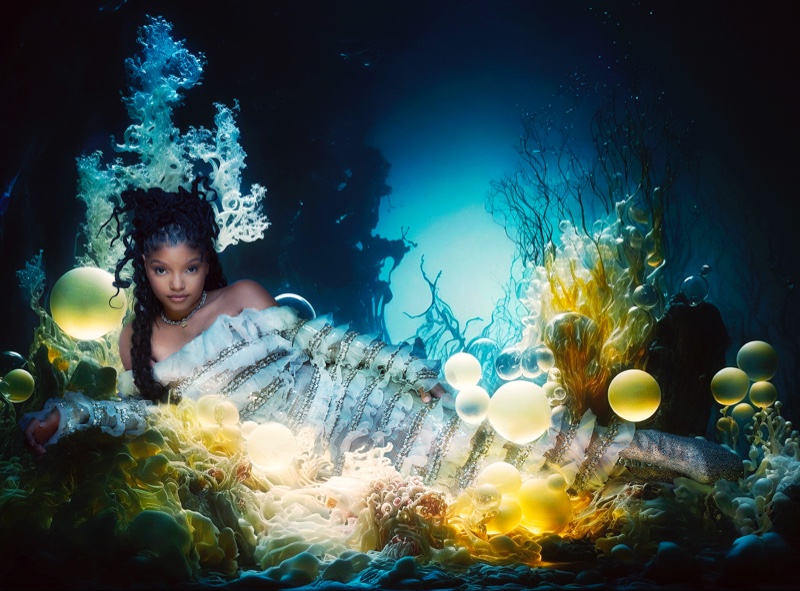 Adding to the magic of the production, Melissa McCarthy made a memorable appearance on set, leaving Bailey in awe of her exceptional talent. Witnessing McCarthy's work firsthand served as a powerful inspiration for Bailey, instilling the belief that she too, possesses the ability to achieve greatness.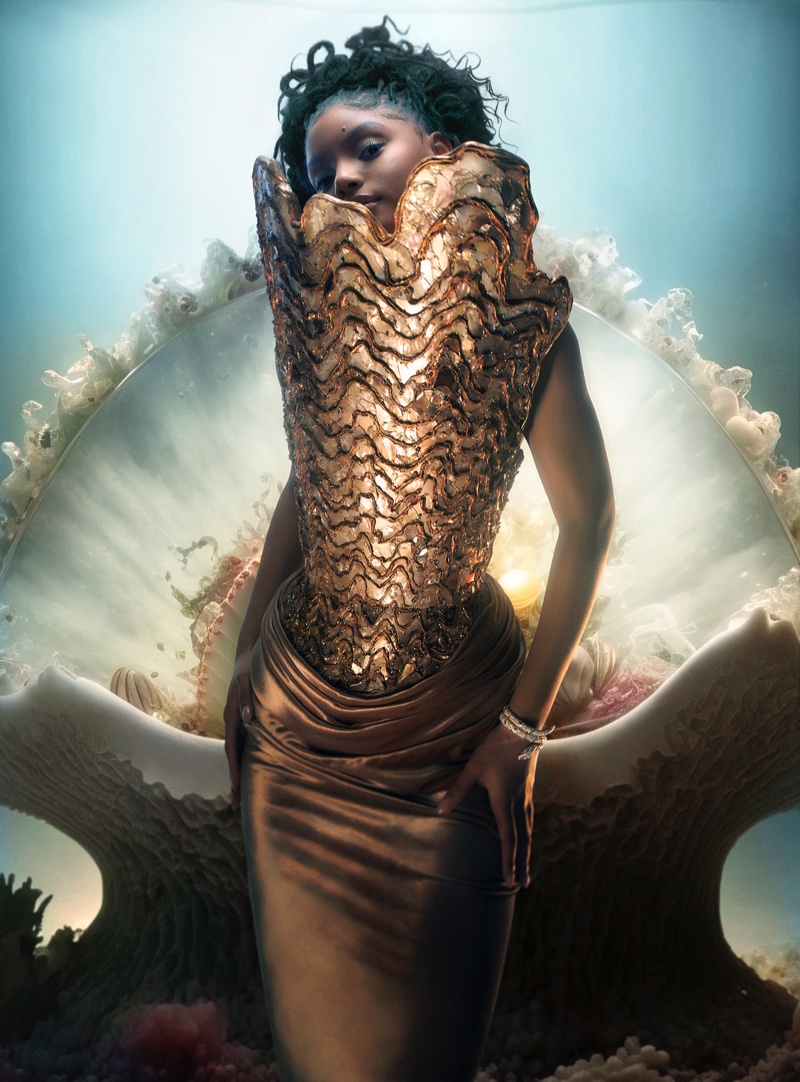 For fashion enthusiasts, the forthcoming issue of V Magazine is slated for release on May 4th and is available for pre-order now.