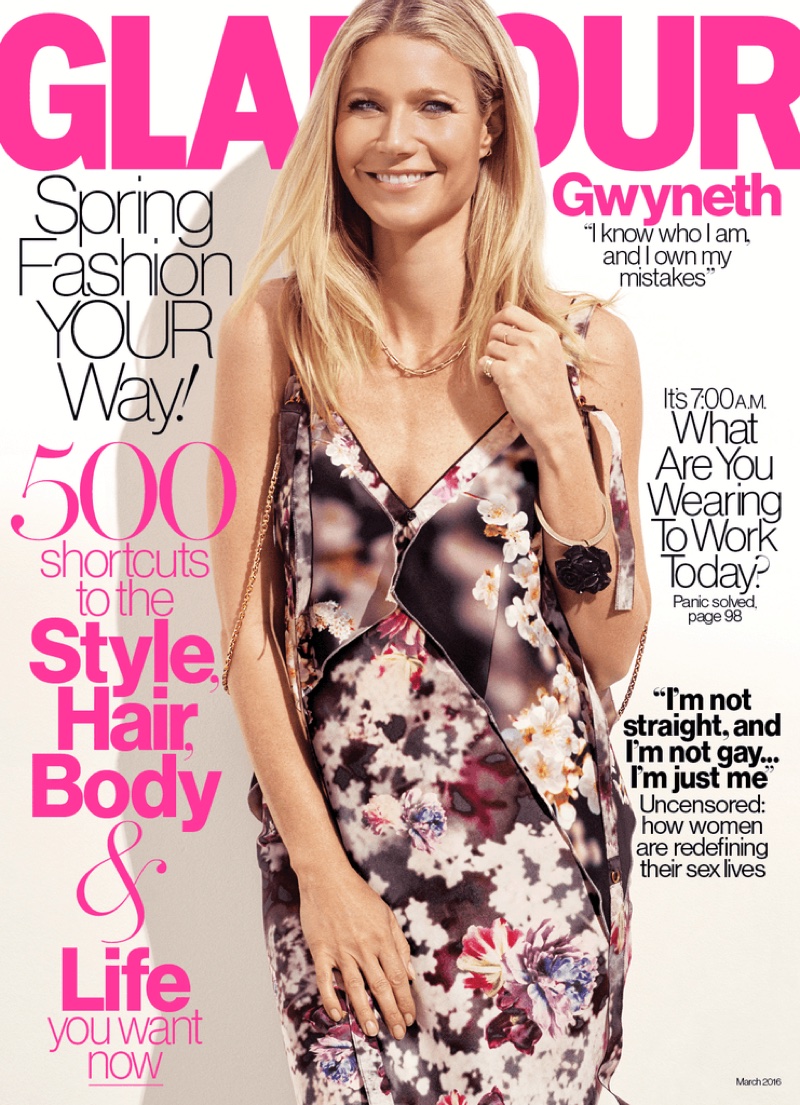 Gwyneth Paltrow looks pretty in florals on the March 2016 cover of Glamour Magazine. The actress and Goop founder wears a Calvin Klein slip dress with a floral print in the image captured by Steven Pan. Inside the magazine, Gwyneth poses in more designer looks ranging from a vibrant orange Fendi dress and Michael Kors suede skirt.
In her interview, Gwyneth opens up about her relationship with ex-husband Coldplay singer, Chris Martin. "We spend a lot of time together. He's been away for two weeks [promoting his album]. Last night he got in at midnight and slept here so he could surprise the kids in the morning, we could all have breakfast, and he could take them to school. So . . . we're not living together, but he's more than welcome to be with us whenever he wants. We're still very much a family, even though we don't have a romantic relationship. He's like my brother."
Gwyneth Paltrow – Glamour Magazine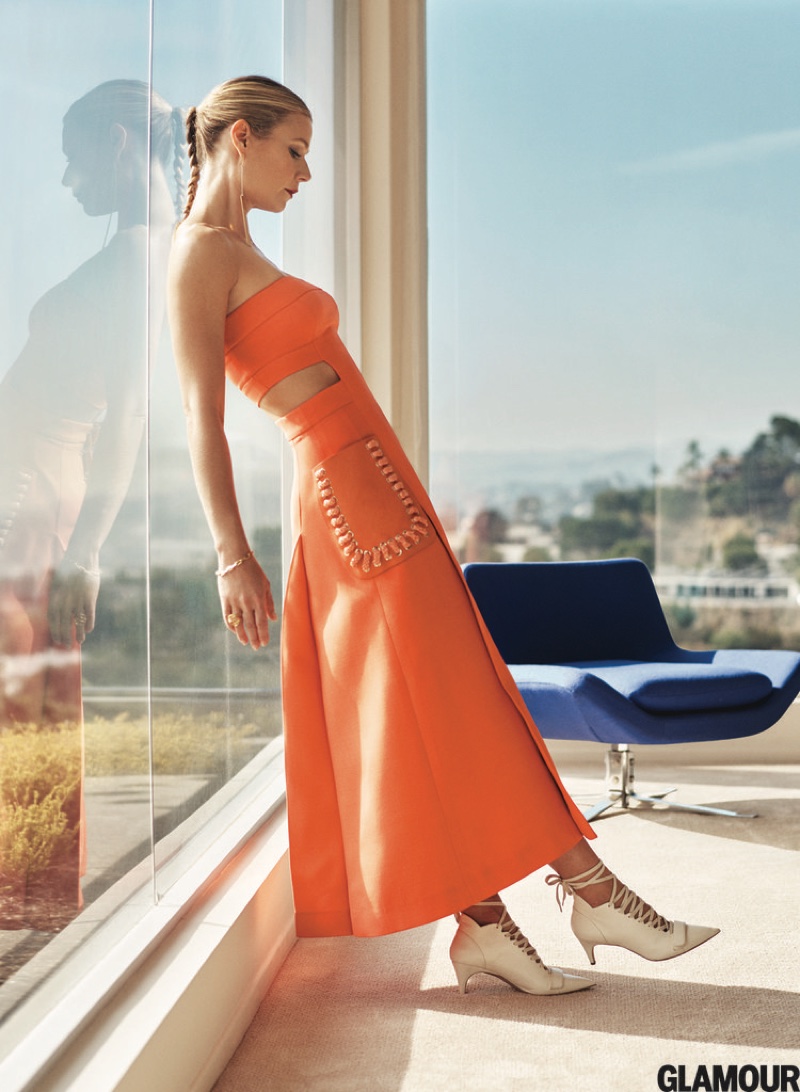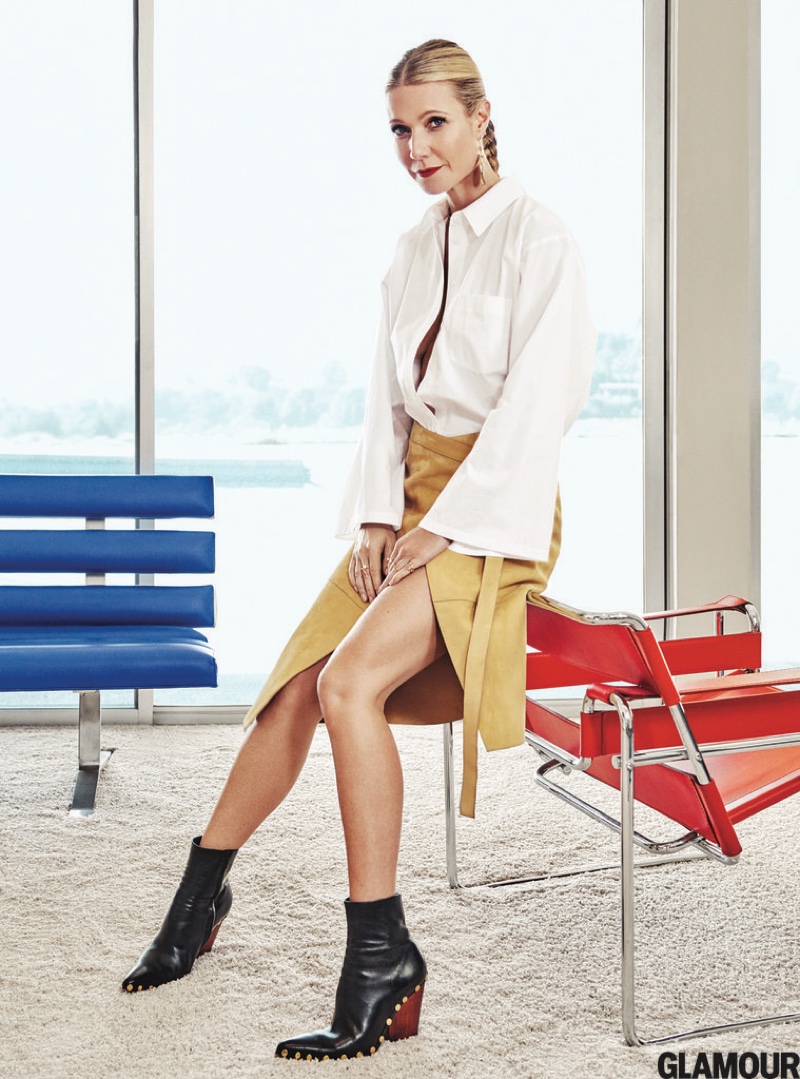 Gwyneth Paltrow – Chanel Spring 2016 Haute Couture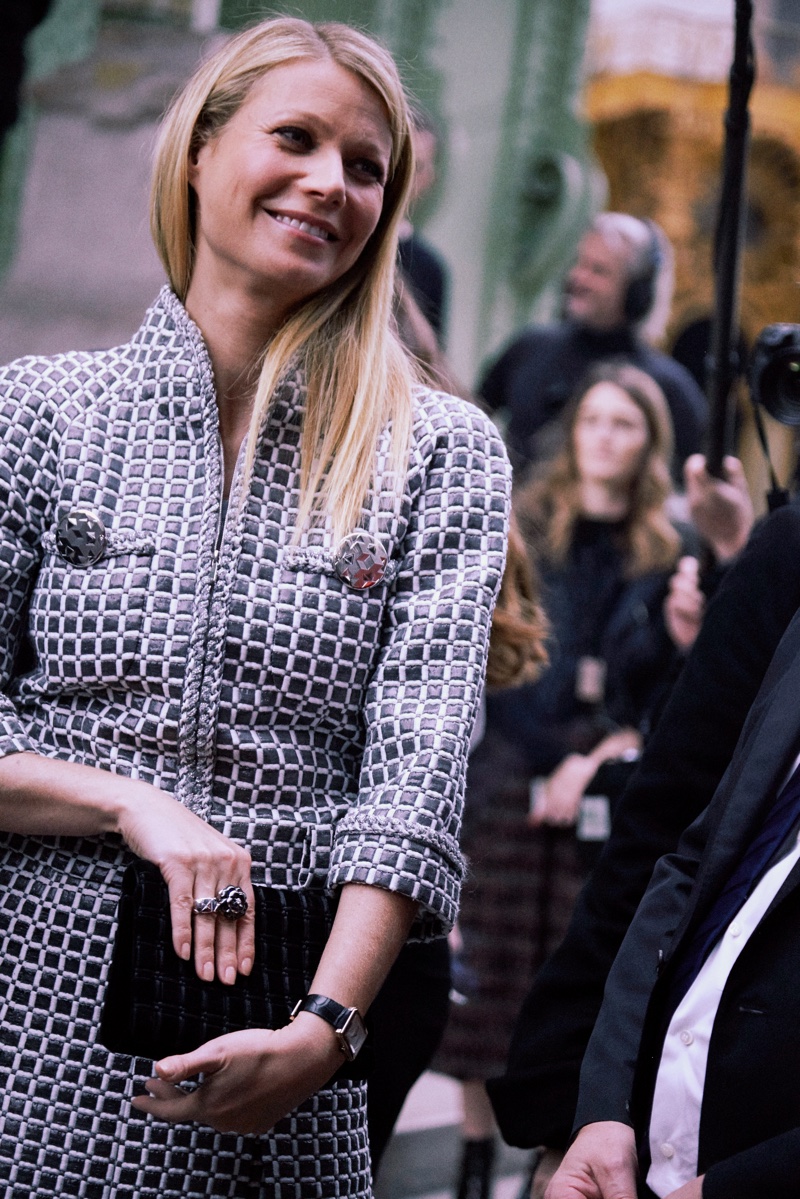 Last week, Gwyneth jetted to Paris to attend Chanel's spring 2016 haute couture show. The actress wore a suit jacket and matching skirt from the French label designed by Karl Lagerfeld. Gwyneth paired the look with a straight hairstyle, black clutch bag and black leather band watch.