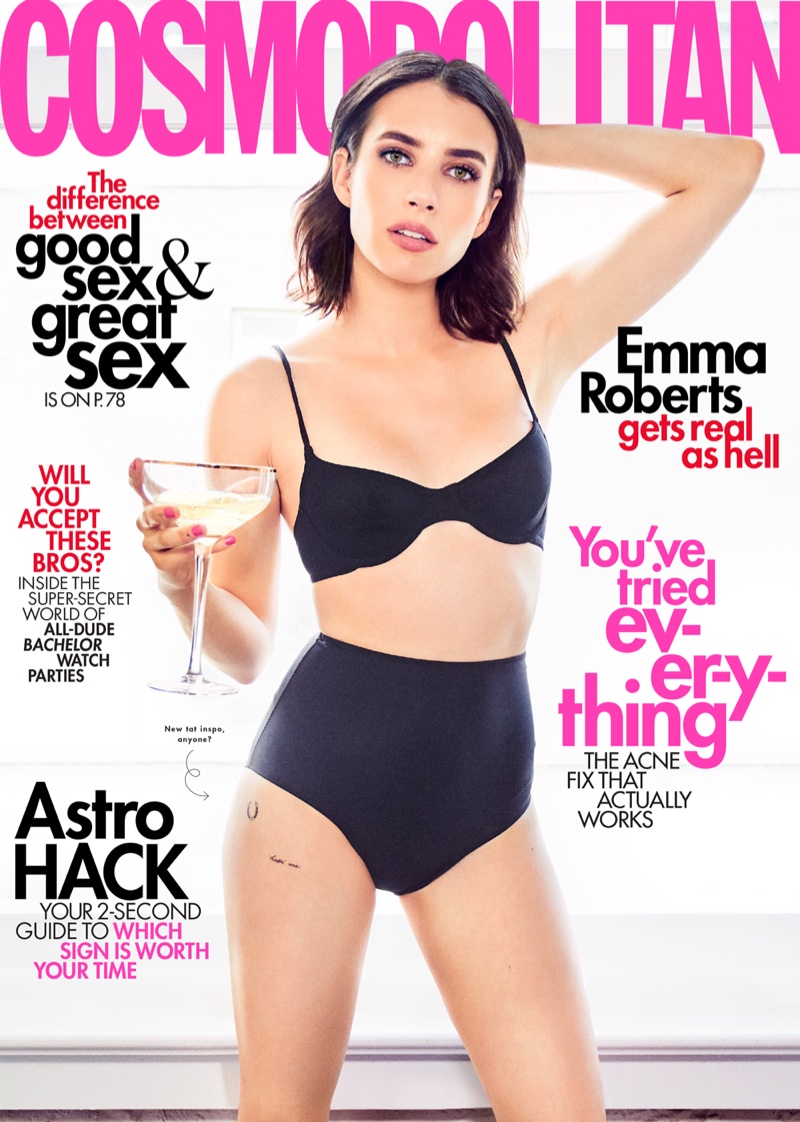 Emma Roberts strikes a pose on the June 2019 cover of Cosmopolitan Magazine. The actress wears a black Cosabella bra with Vanity Fair briefs. Inside the fashion glossy, Emma wears sexy and glamorous looks. Photographed by Ellen von Unwerth and styled by Aya Kanai, the brunette poses in a mix of elegant gowns, chic crop tops and printed dresses. For beauty, David von Cannon works on hair with makeup by Hung Vanngo.
Related: Emma Roberts Takes On Summer Trends for Grazia Italy

Cover Shoot: Emma Roberts for Cosmopolitan June 2019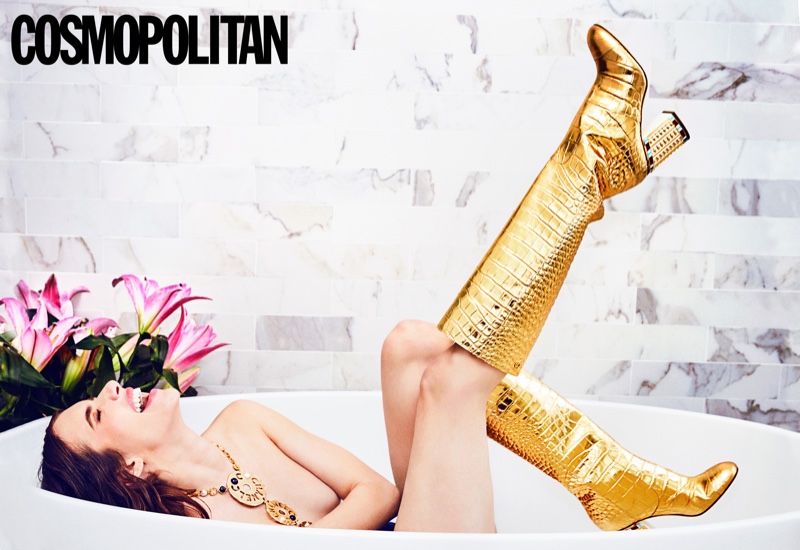 Emma Roberts on Romantic Relationships
In her interview, Emma talks about keeping her romantic relationships private.
I never want to talk about relationships I'm in or that are ending or have ended. It's hard enough to be with someone by yourself, let alone with an audience. Growing up is hard. Sometimes it makes me sad that I can't have a private moment. Because of Twitter and Instagram, there's a whole other element where everybody can comment on what you're doing and no one knows the real story."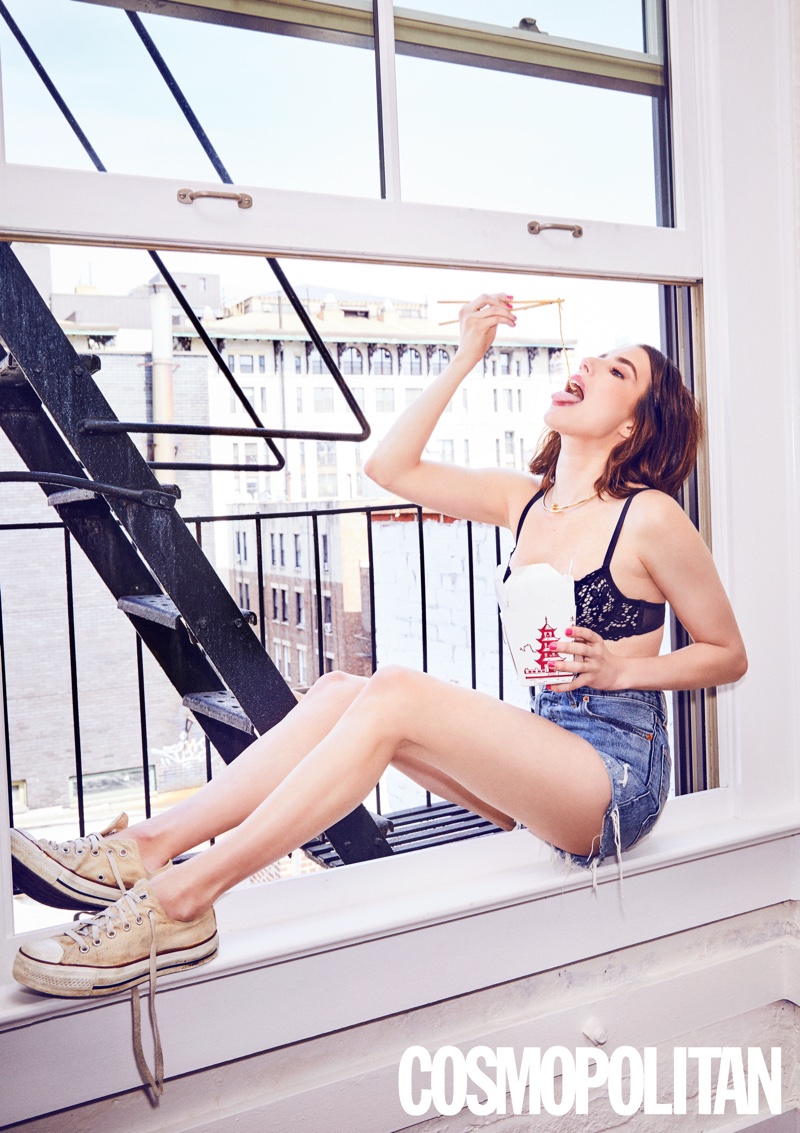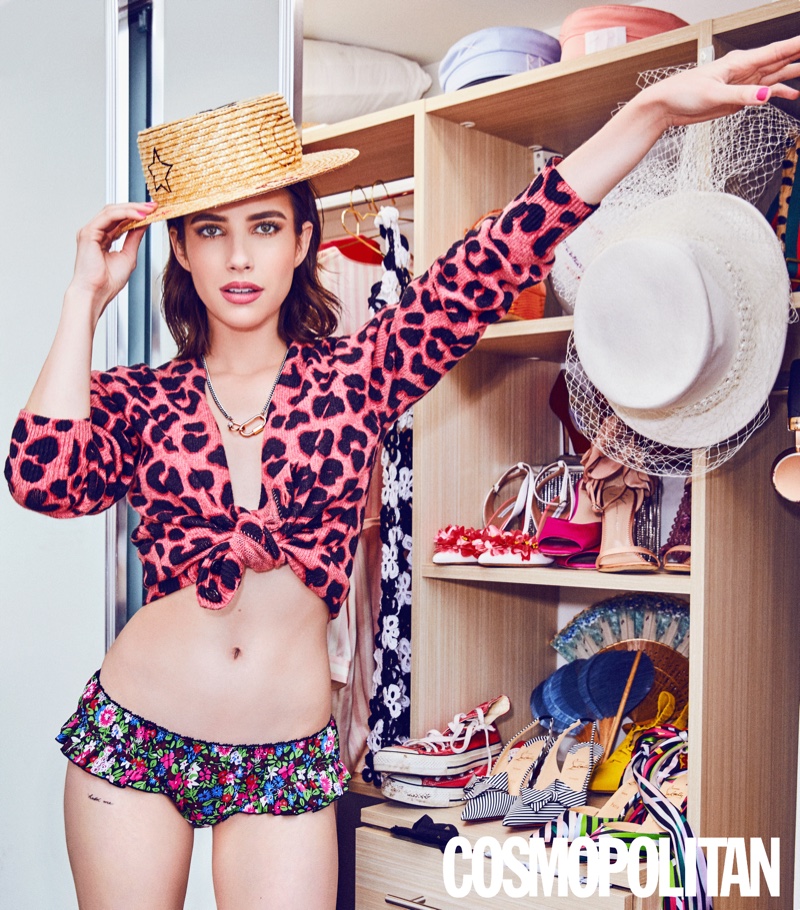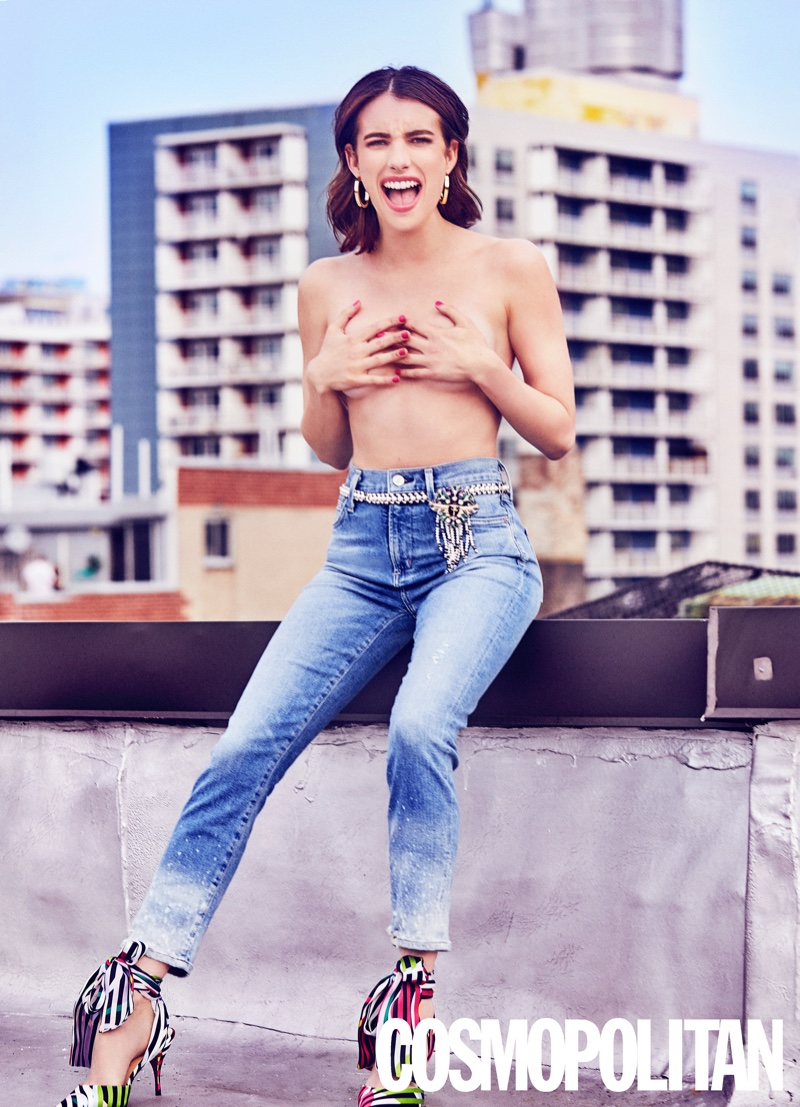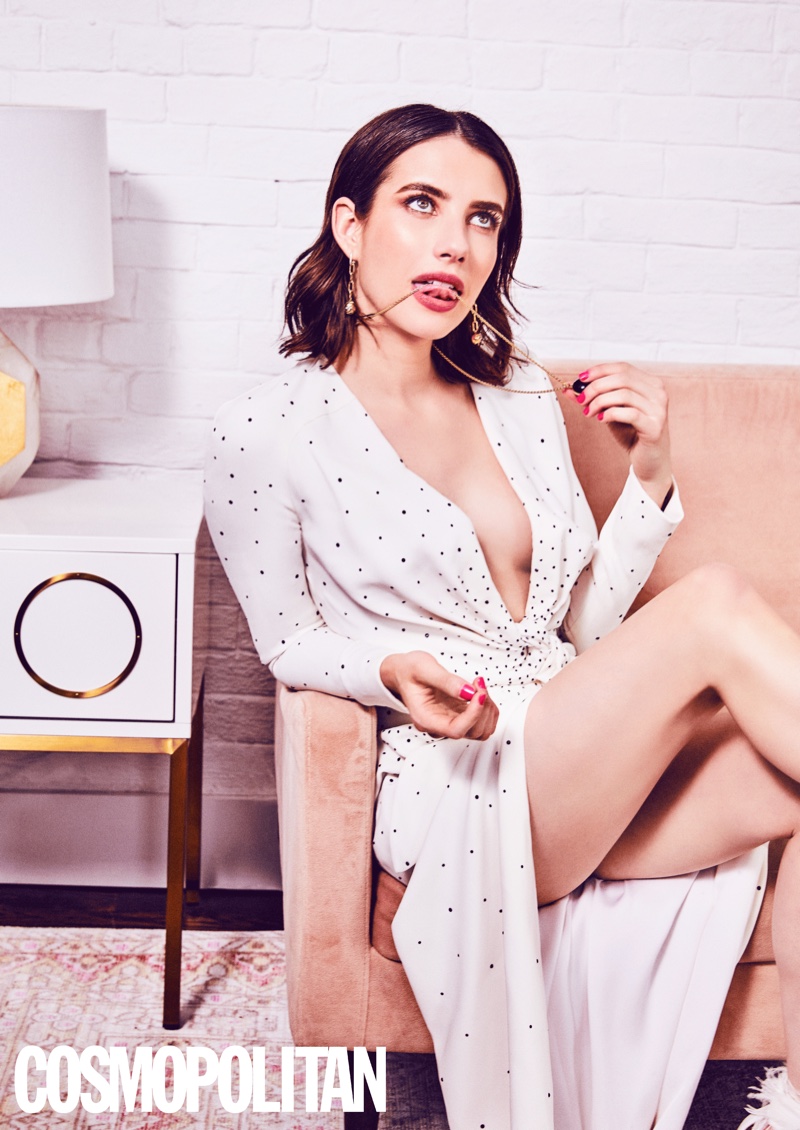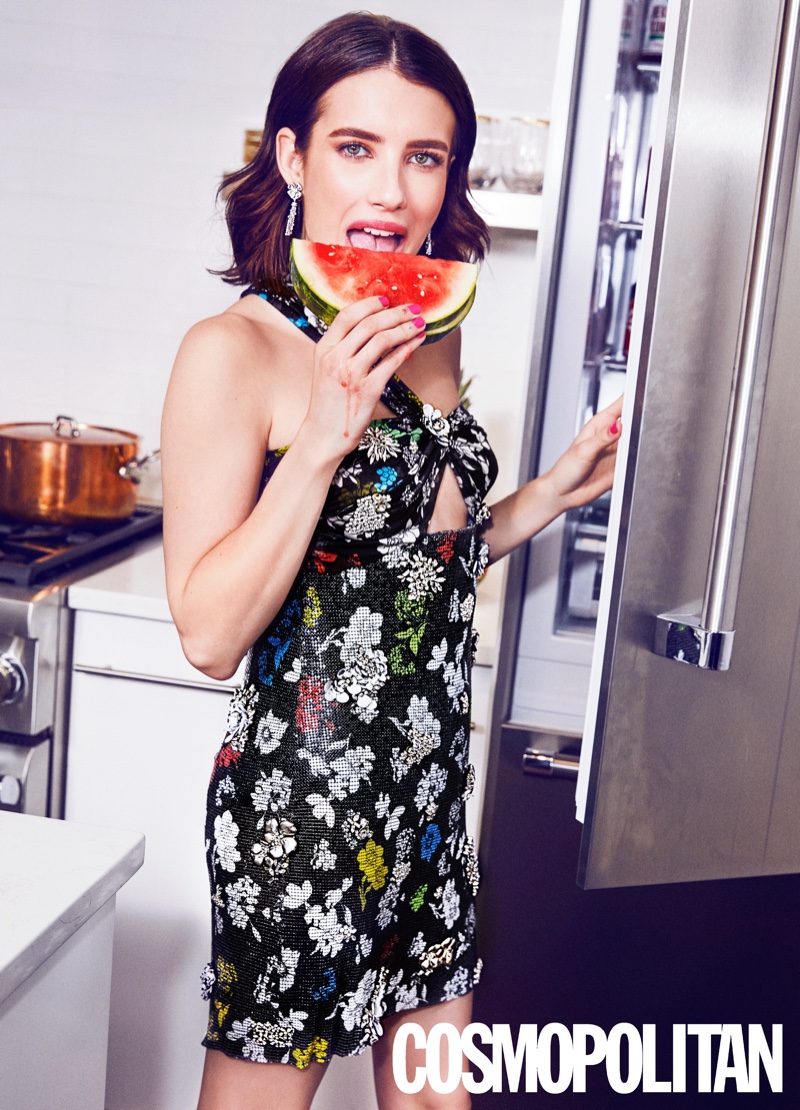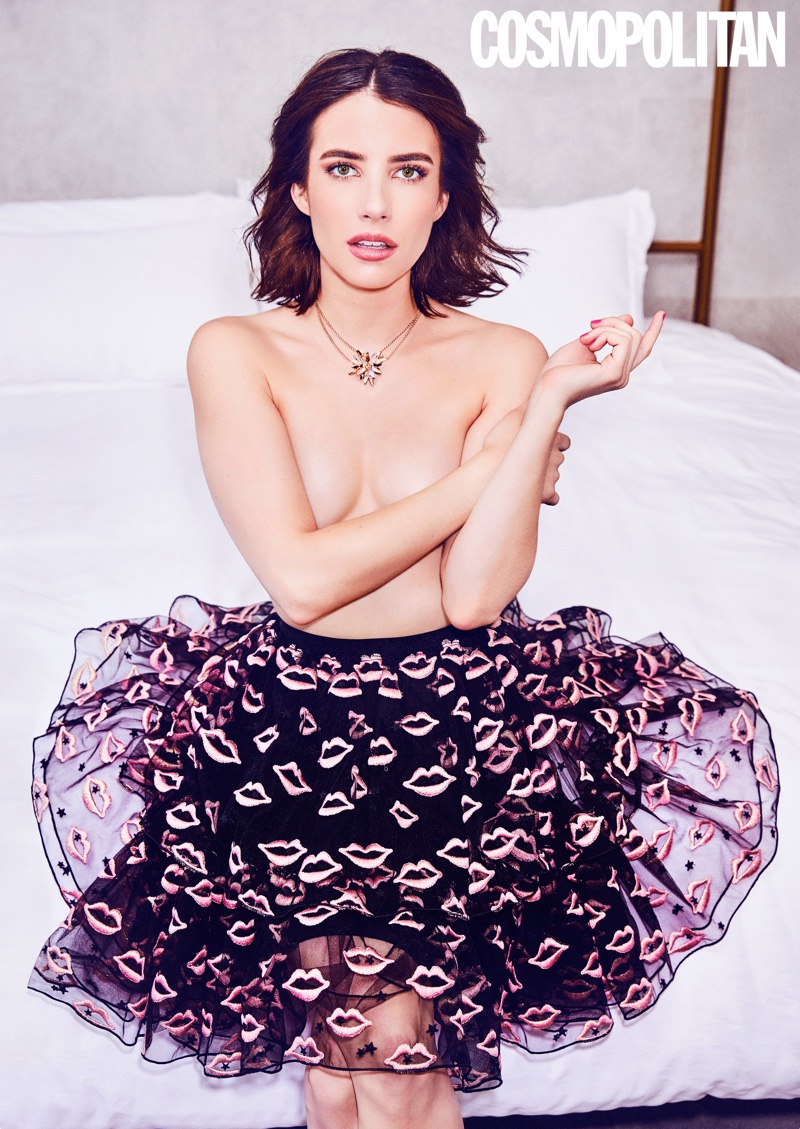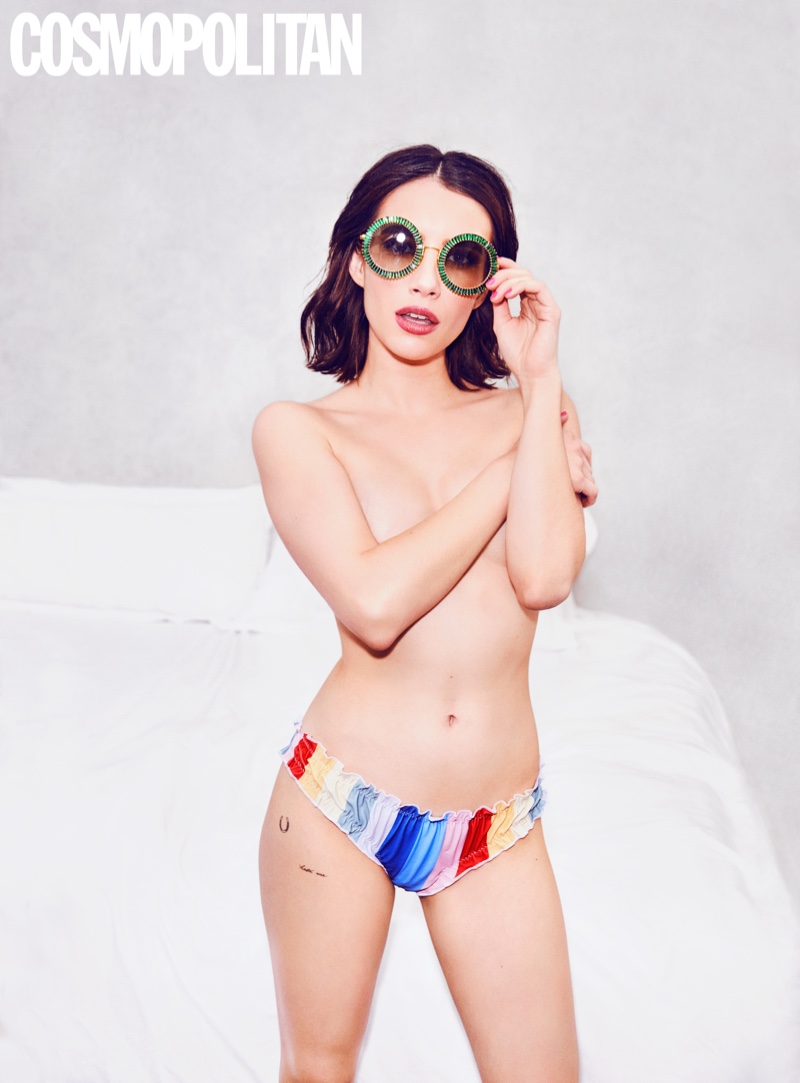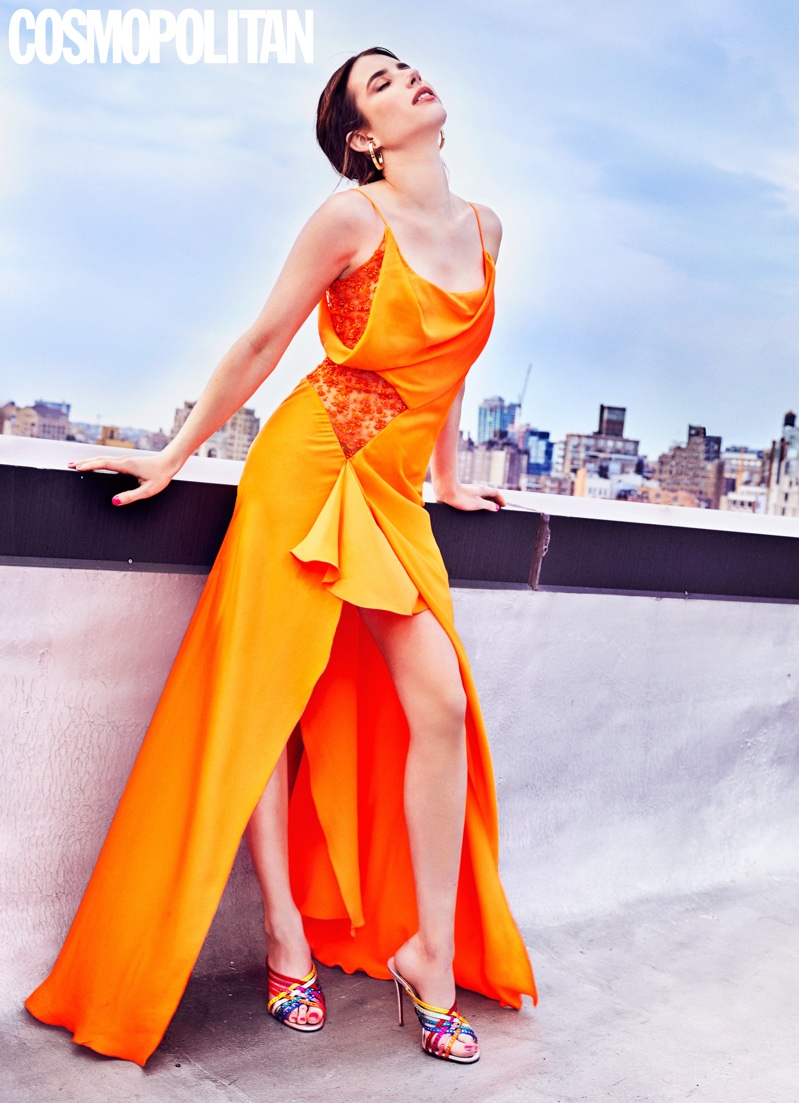 Photos: Ellen Von Unwerth / Cosmopolitan