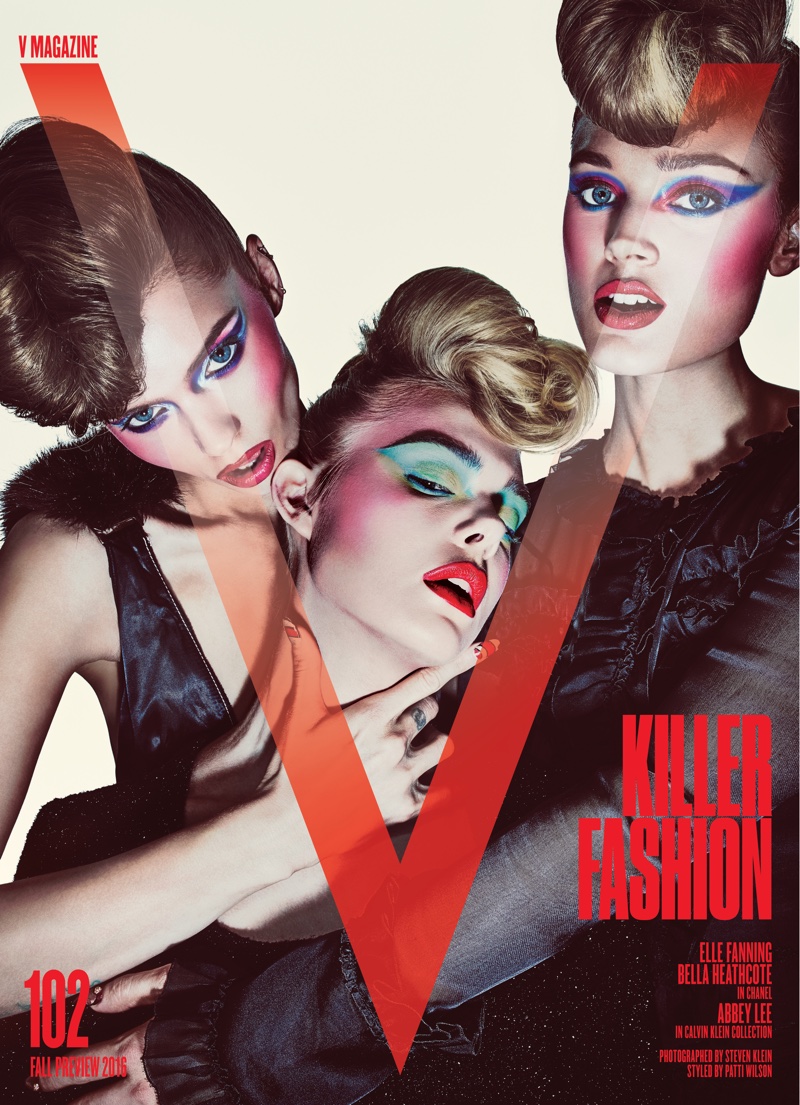 The cast of 'The Neon Demon' lands the pre-fall 2016 cover of V Magazine, out on newsstands on July 14th. Actresses Elle Fanning, Bella Heathcote and Abbey Lee Kershaw pose for Steven Klein in vampire inspired images that combine horror and fashion effortlessly. All three wear bold beauty looks including blue eyeshadow and pink cheeks along with 1960's pompadour inspired hairstyles. Stylist Patti Wilson selects dramatic and seductive looks from the likes Gucci, Burberry and Preen.
In her interview, Elle talks about how making the film (which focuses on the beauty obsessed fashion industry) opened her eyes to social media. "We realized, as we were filming, who the Neon Demon was. I thought it was L.A. or the models, but actually it's kind of…me. But it's also beauty. Beauty can be your demise. And this is so prevalent now because of social media and apps that make you look a certain way. People really care about the way they look—all the time."
Elle Fanning – V Magazine – Pre-Fall 2016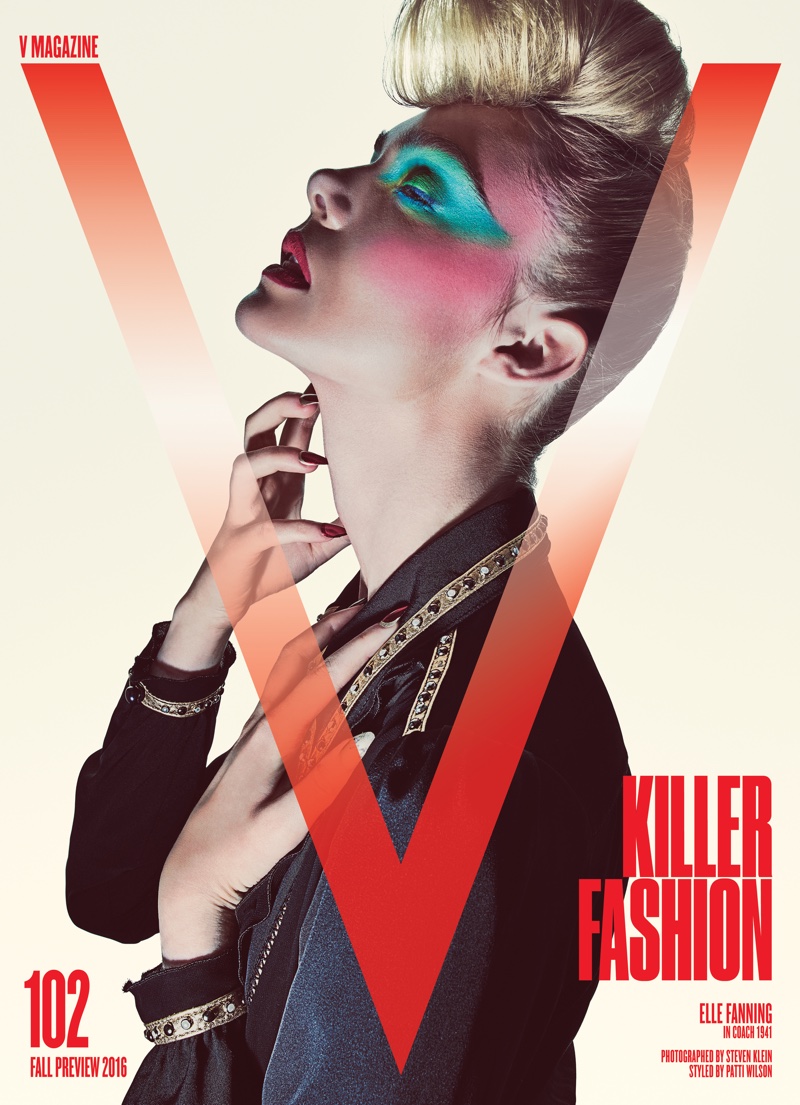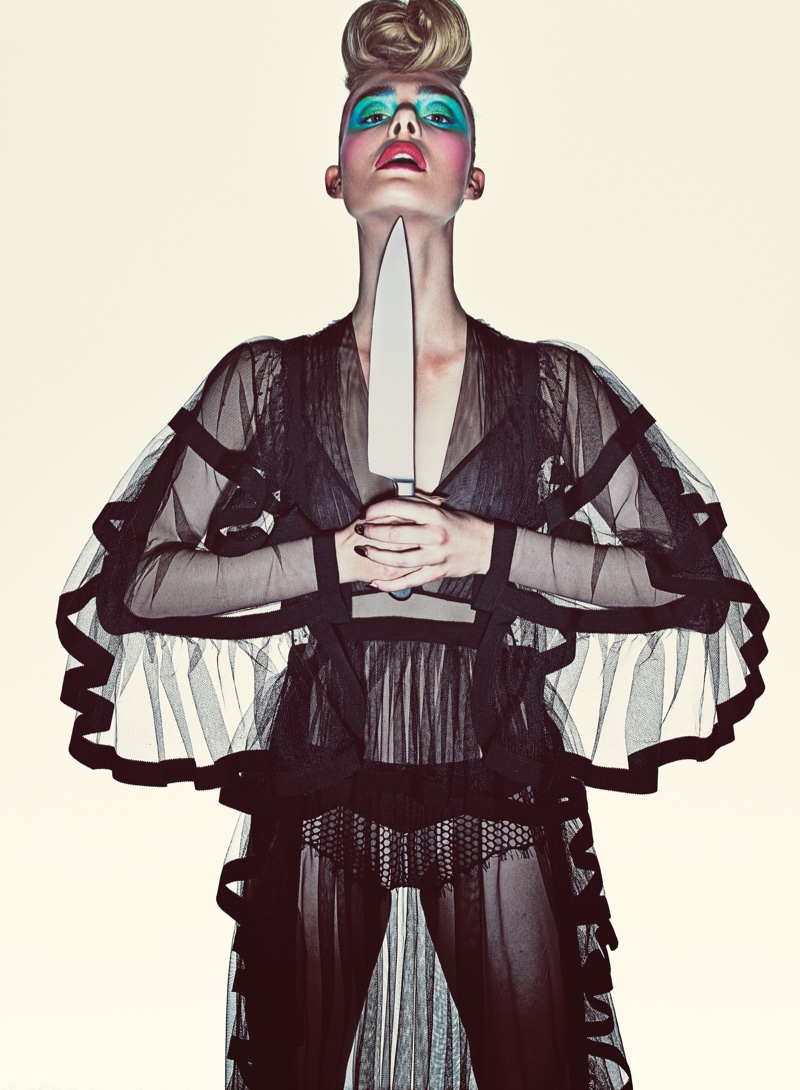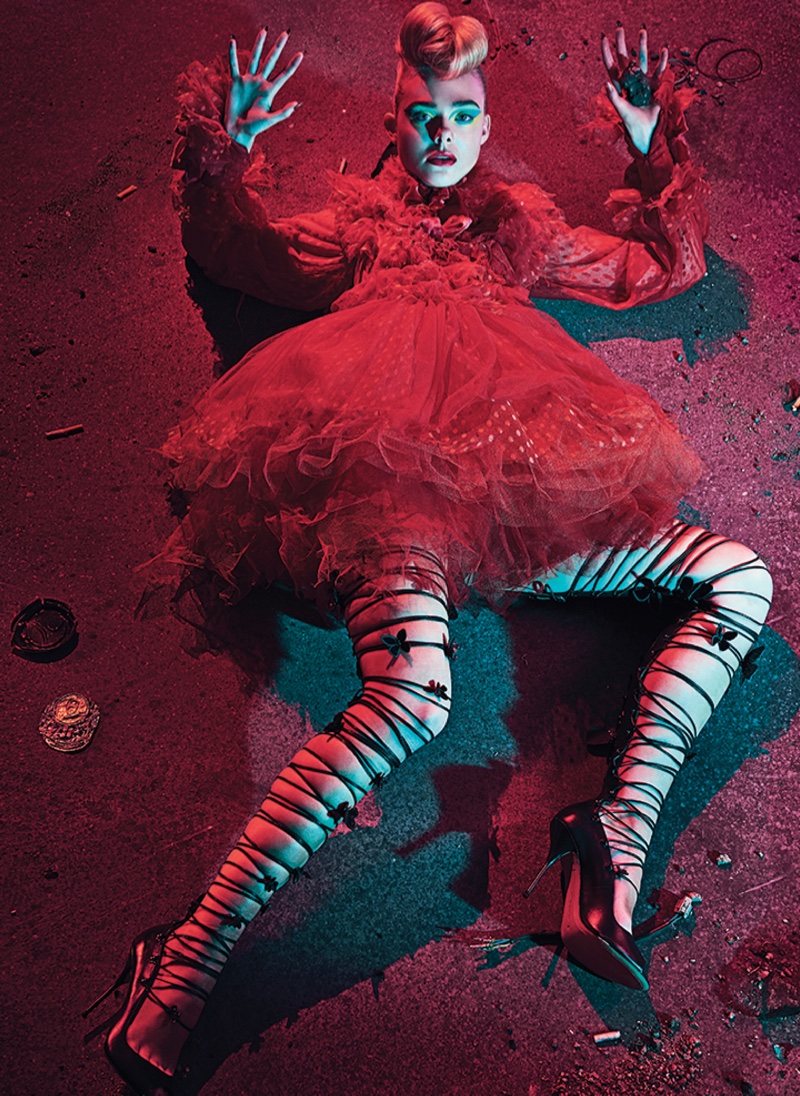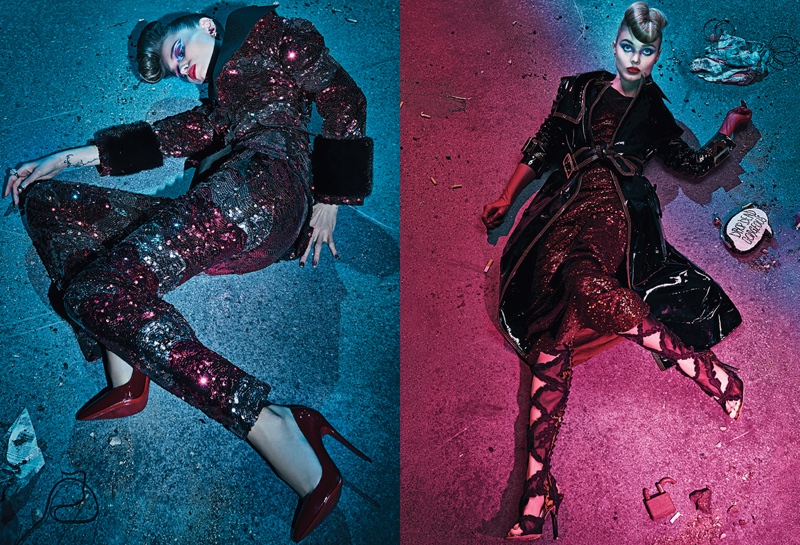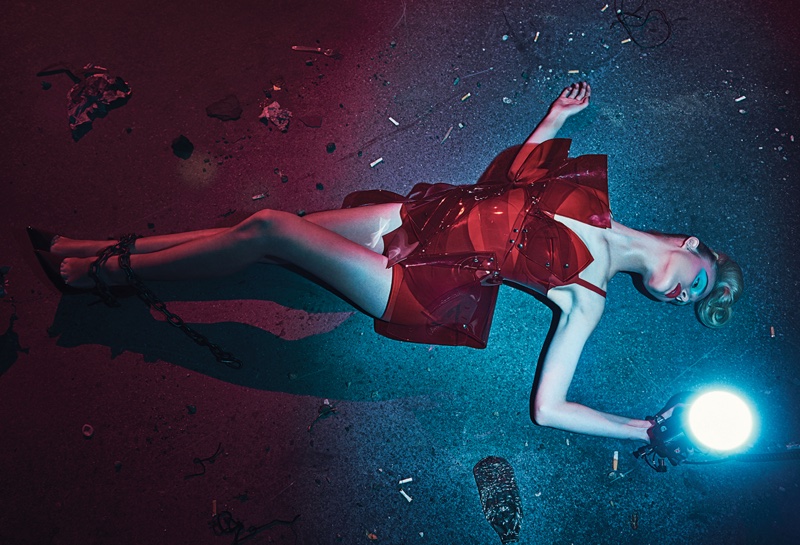 'The Neon Demon' Pictures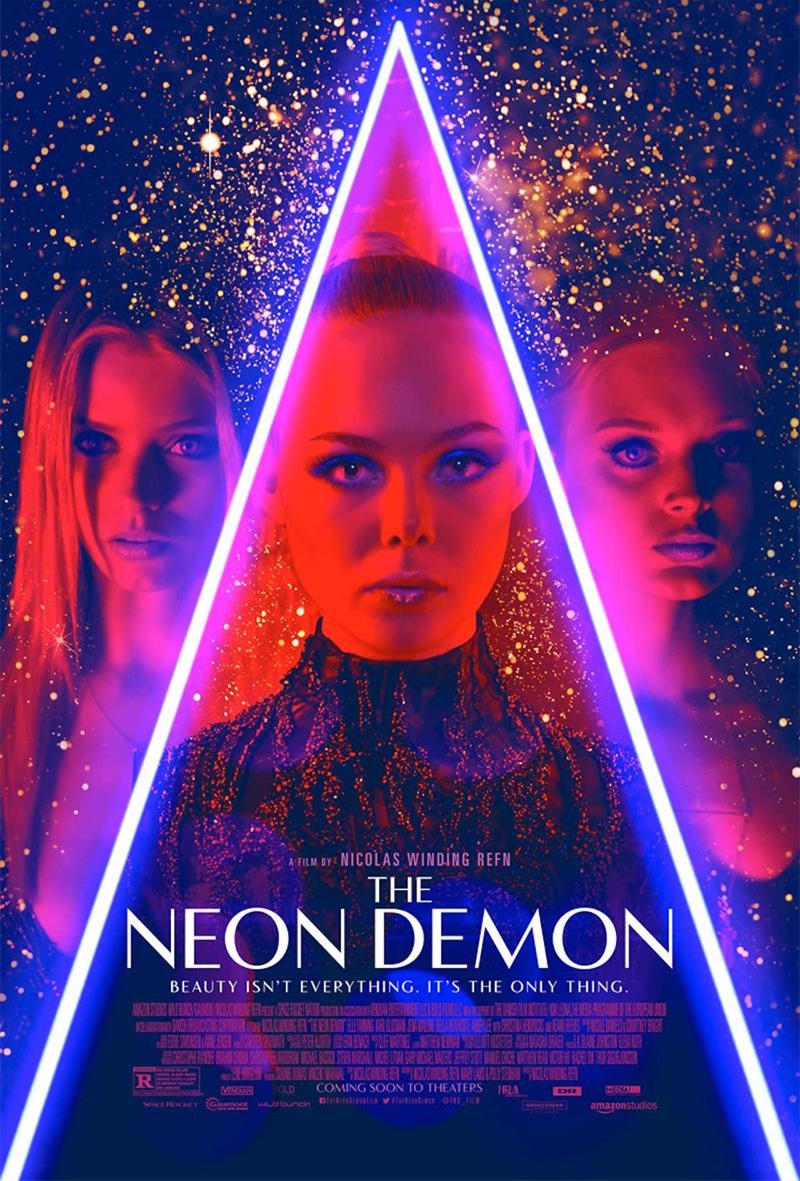 Out on June 24th, 'The Neon Demon' is a Nicolas Winding Refn directed horror film starring Elle Fanning, Bella Heathcote, Abbey Lee Kershaw, Keanu Reeves and Jena Malone. The official synopsis for the movie reads: "When aspiring model Jesse moves to Los Angeles, her youth and vitality are devoured by a group of beauty-obsessed women who will use any means necessary to get what she has." See more images from the movie below.