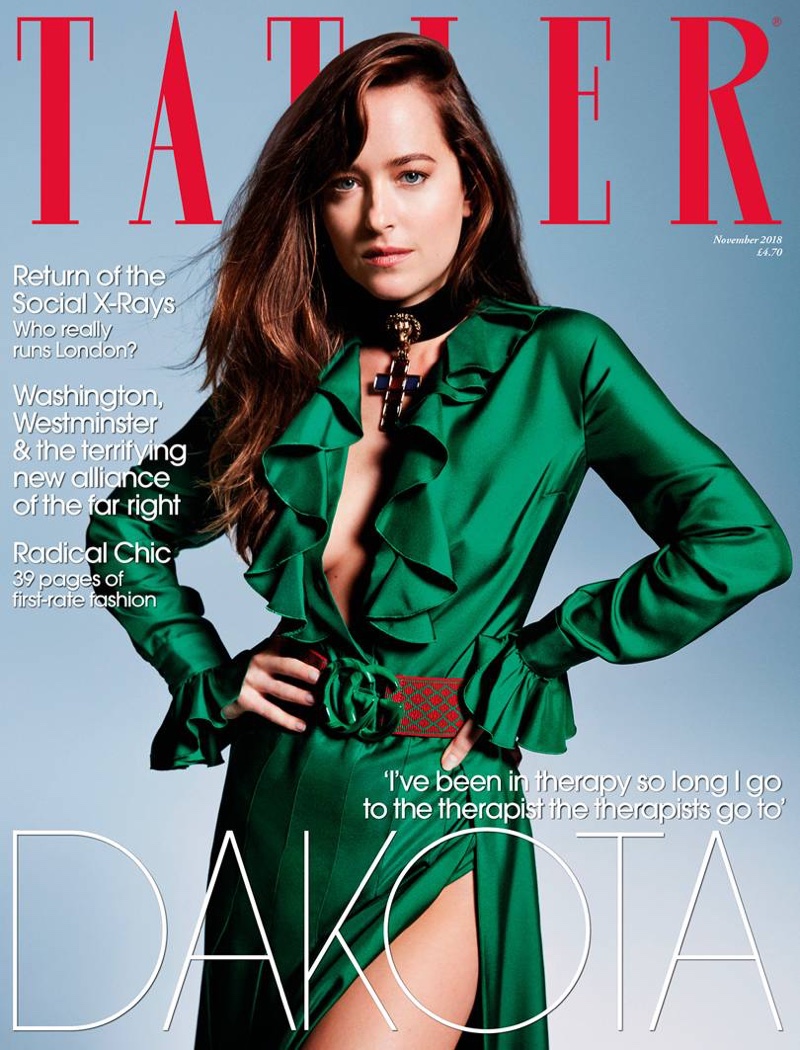 Actress Dakota Johnson graces the November 2018 cover of Tatler UK. Photographed by Jack Waterlot, the 'Suspiria' star poses in an emerald-green dress, belt and necklace from Gucci. For the inside spread, Dakota wears glamorous dresses and gowns styled by Petra Flannery. The brunette beauty takes on luxe fabrics including velvet, sequins and leather.
Related: Dakota Johnson Wears Dreamy Dresses for AnOther Magazine

Cover Shoot: Dakota Johnson in Tatler UK November 2018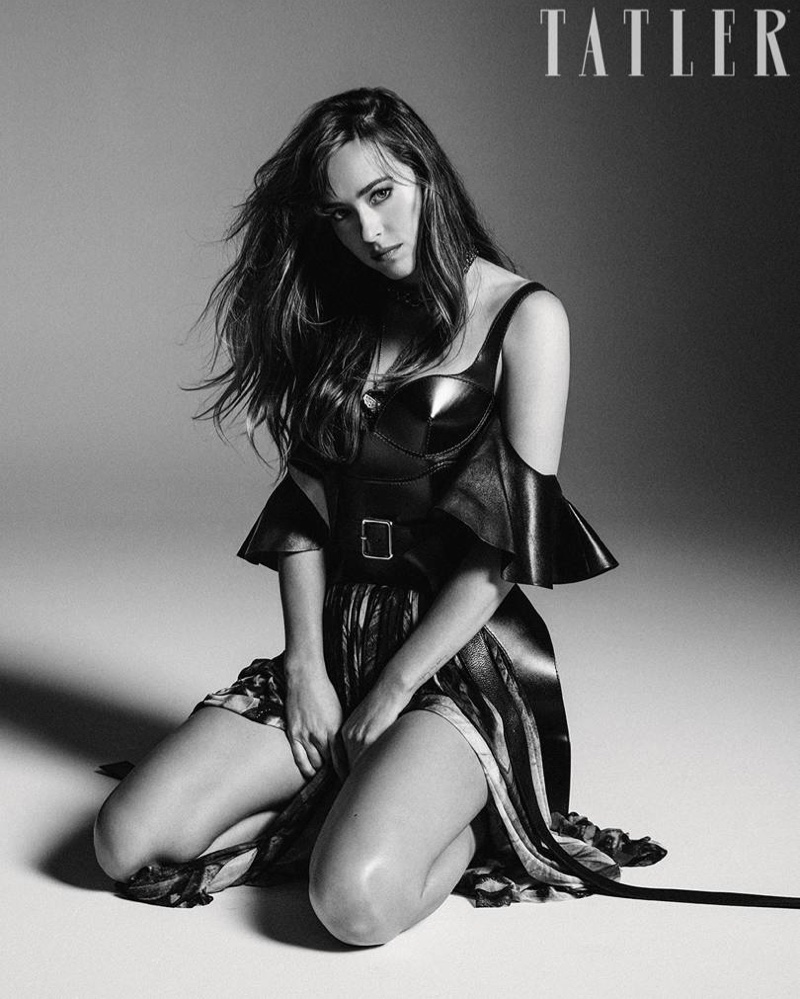 Dakota Johnson on Being in Therapy Since She Was 3
In her interview, Dakota talks about going to therapy since she was three-years-old.
I love therapy. I don't know what I'd do without it. Truly. Everyone should be in therapy … I have been in therapy so long that I go to the therapist that the therapists go to. I can psychoanalyze myself and then I'm like, 'Well, but I'm still here. So, now what?'"