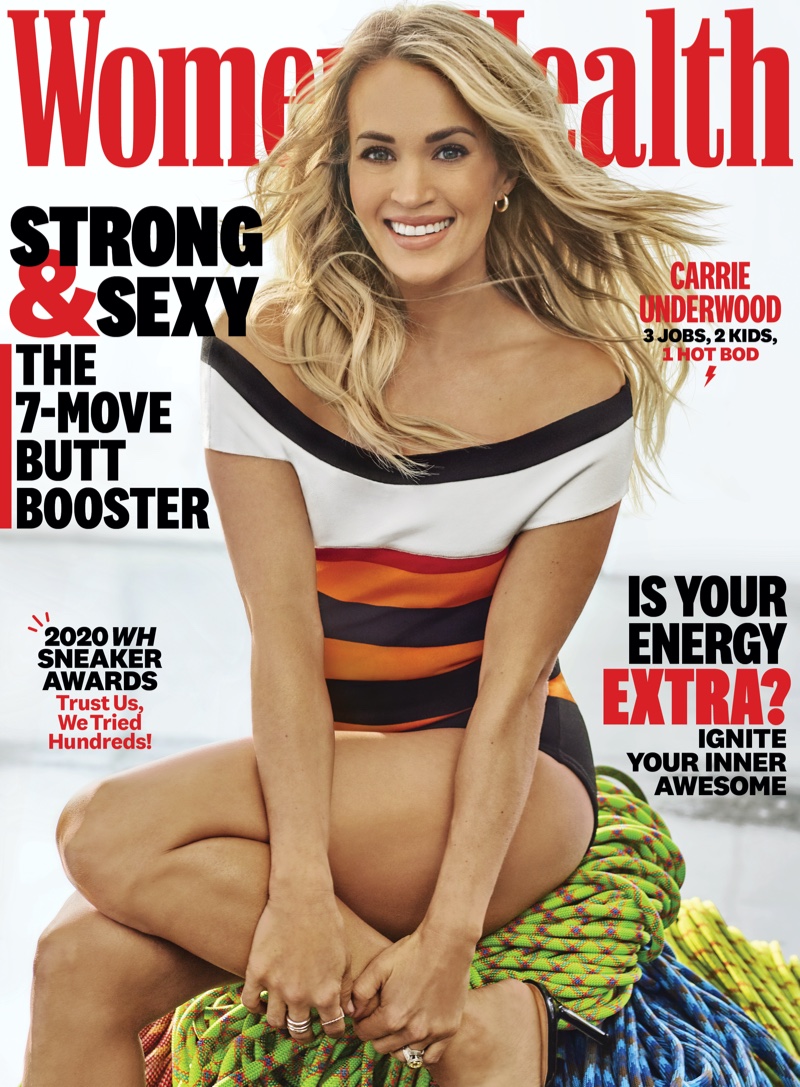 Carrie Underwood lands two covers for Women's Health Magazine's April 2020 issue. The first image features Carrie posing in an Osklen one-piece swimsuit. A second image shows her in a Cynthia Rowley swimsuit, Nike shorts and Jenna Hunter hoop earrings. Photographed by Peggy Sirota, the blonde goes rock climbing in sporty chic looks styled by Kristen Saladino. Look out for Women's Health on newsstands starting on March 17th.
Related: Carrie Underwood Covers Cosmopolitan, Talks Being a Woman in Country Music

Cover Shoot: Carrie Underwood for Women's Health April 2020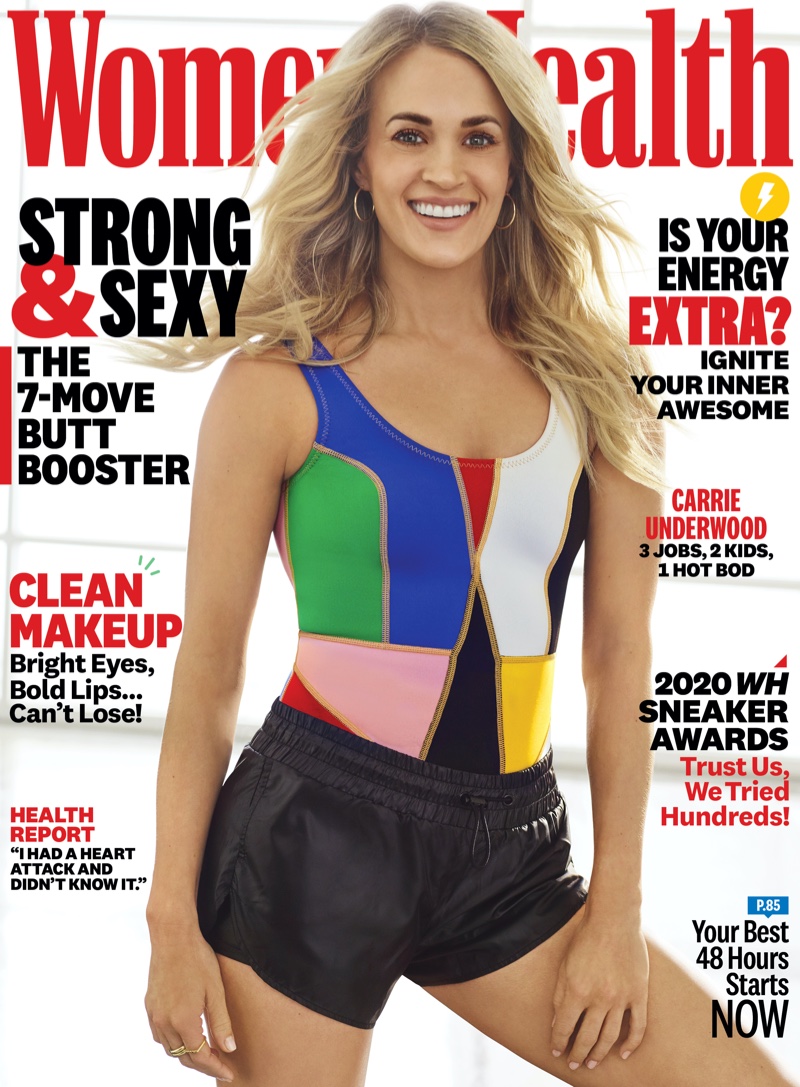 Carrie Underwood on Going to the Gym
In her interview, Carrie Underwood talks about using the gym as self-care.
That's a part of my personality I need to be better with. I'd love to sit in a bubble bath, but that's not going to happen. My self-care is my gym time, and that's a stress reliever for me."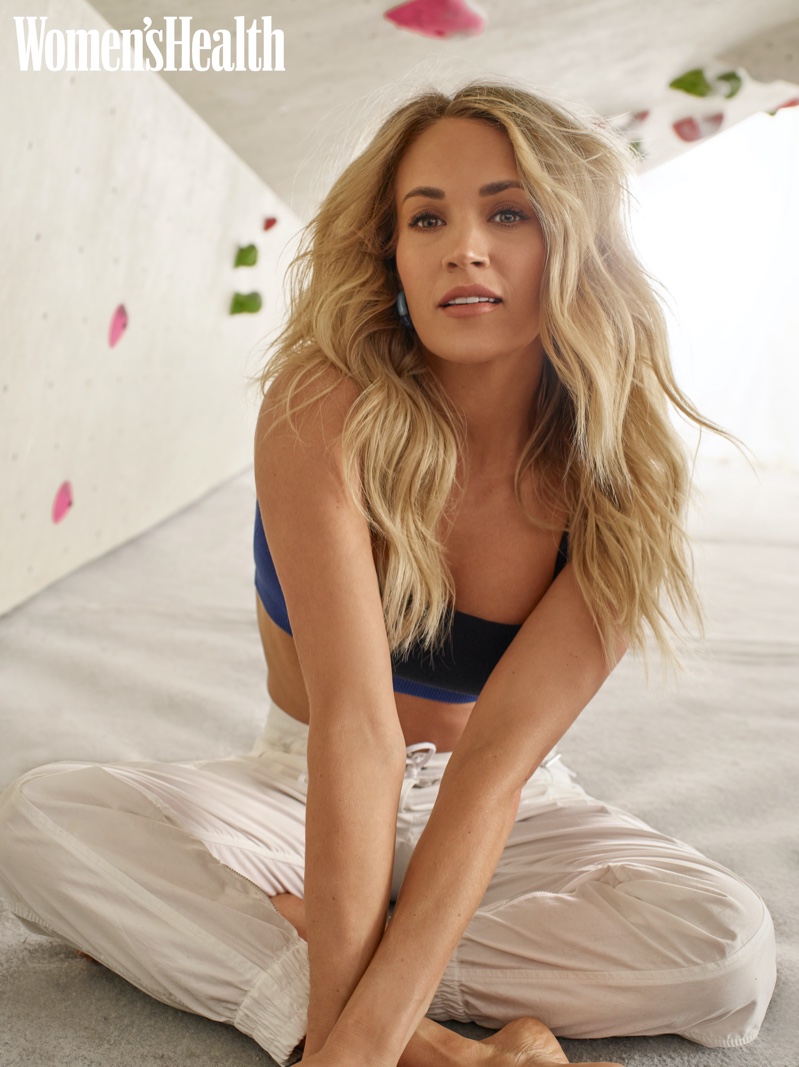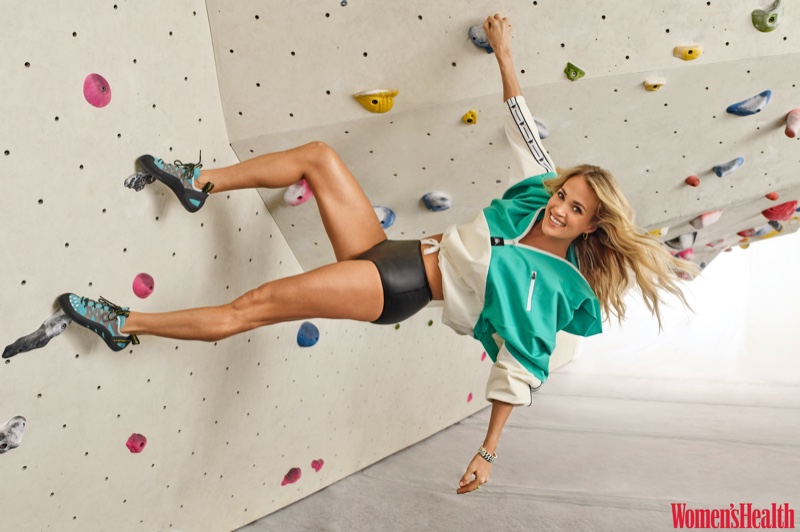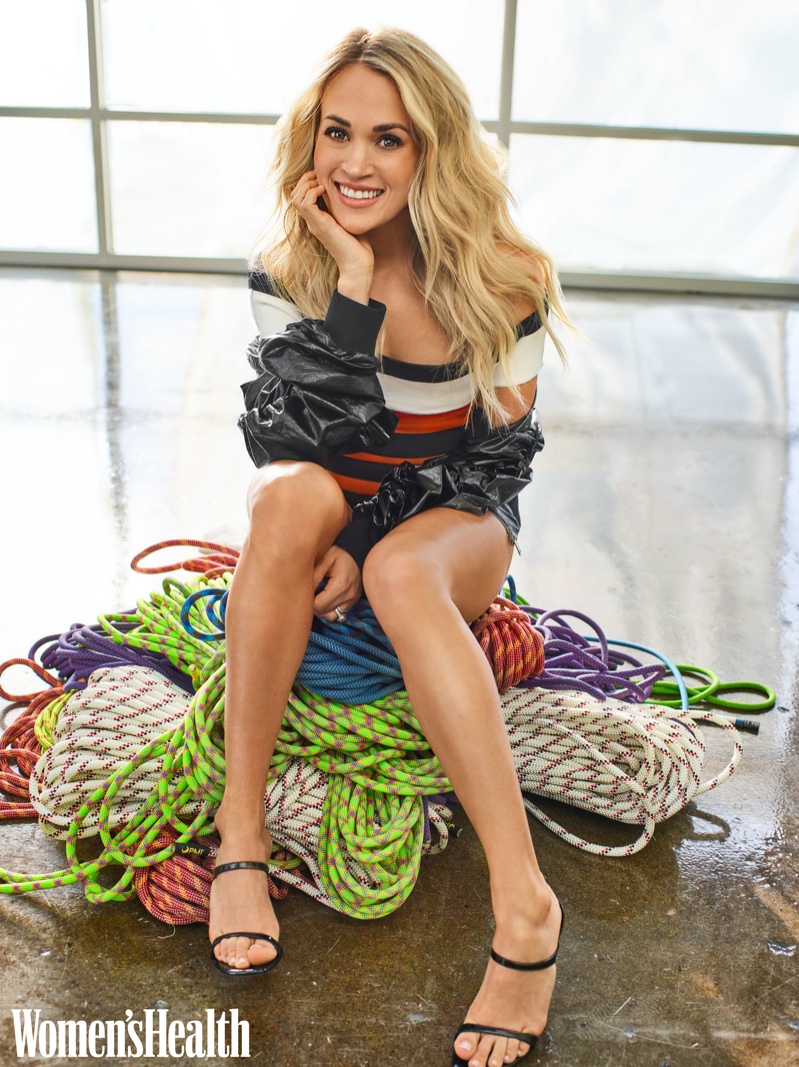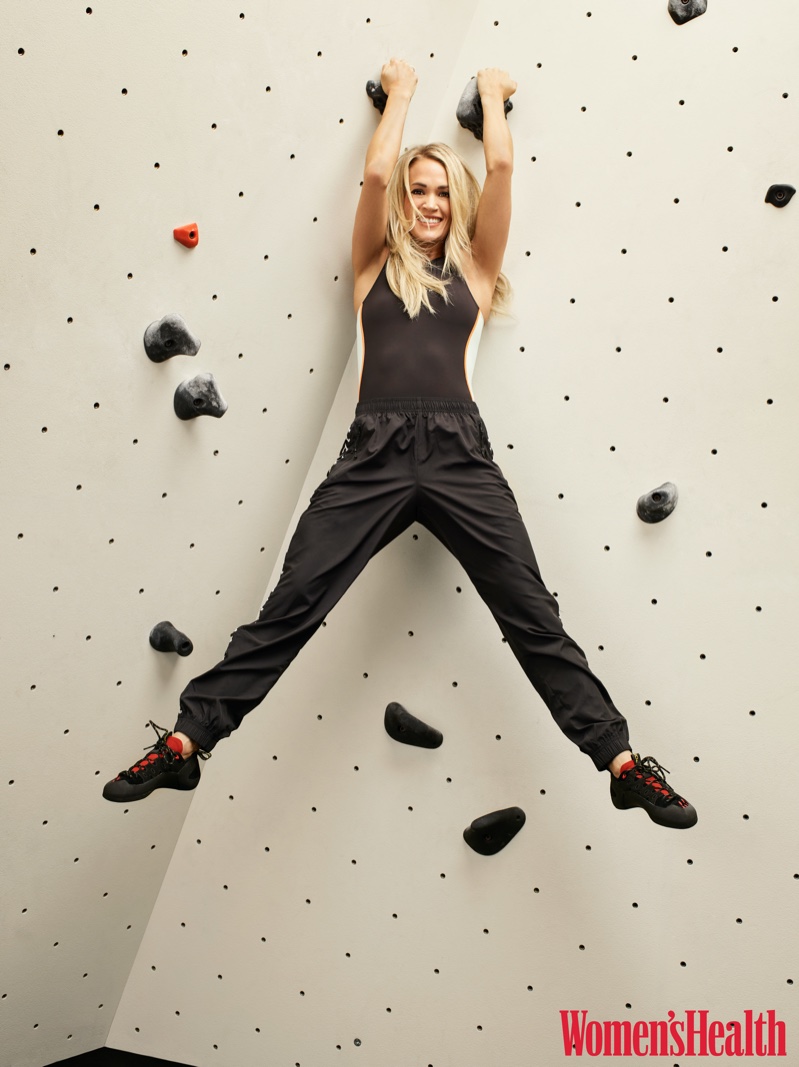 Photos: Peggy Sirota for Women's Health