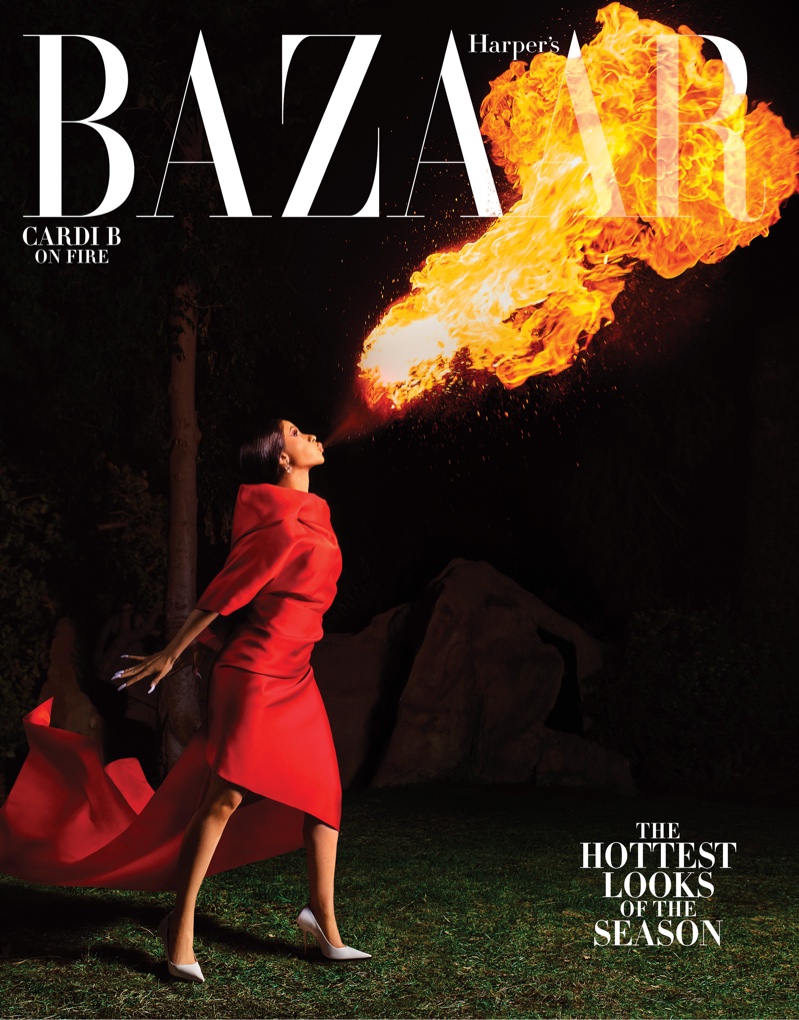 Cardi B lands the March 2019 cover of Harper's Bazaar US. In front of the lens of Mariano Vivanco, the rapper breathes fire in a red Balenciaga dress and shoes for the digital cover. With the second, Cardi wears a Chloe dress, earrings and bracelets while channeling Rapunzel. Styled by Kollin Carter, she poses in spring fashions for the accompanying spread.
Related: Rita Ora Rocks Her Giuseppe Zanotti Shoes Collaboration

Cover Shoot: Cardi B for Harper's Bazaar US March 2019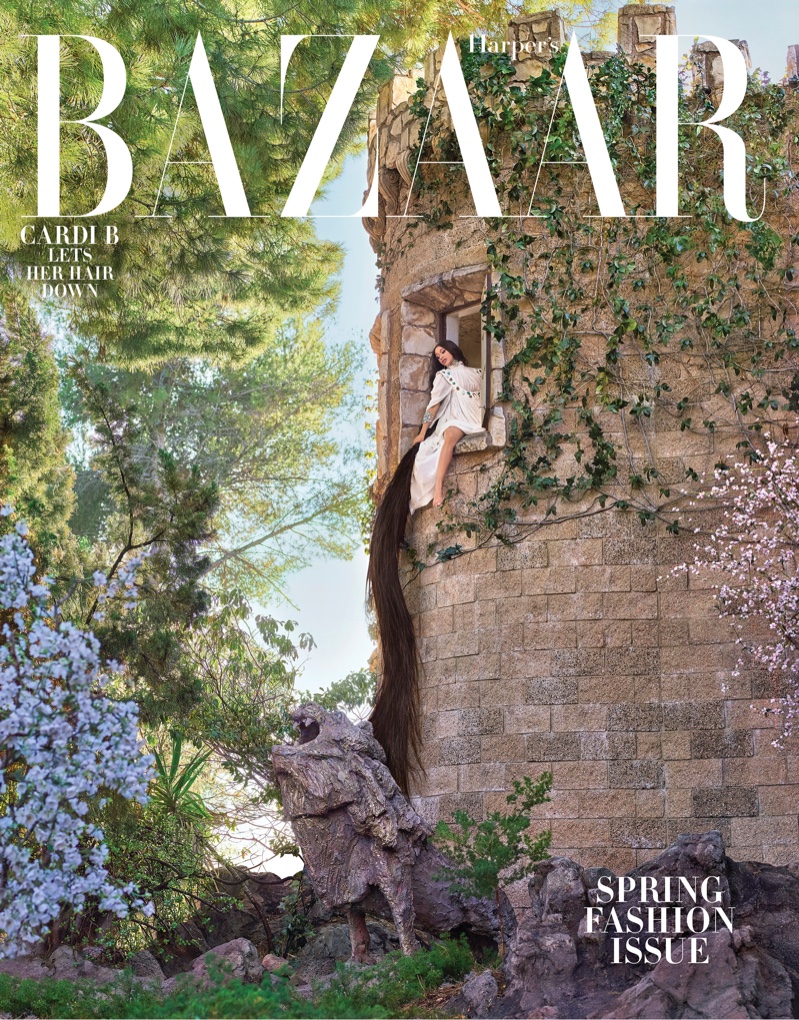 Cardi B on Leaving Offset
In her interview, Cardi B talks about her original decision to leave husband Offset.
I decided on my own. Nobody makes my decisions about my life but me. I didn't want to go to marriage counseling. He suggested it, but it's like, 'I don't want to go.' There's no counselor or nothing that could make me change my mind."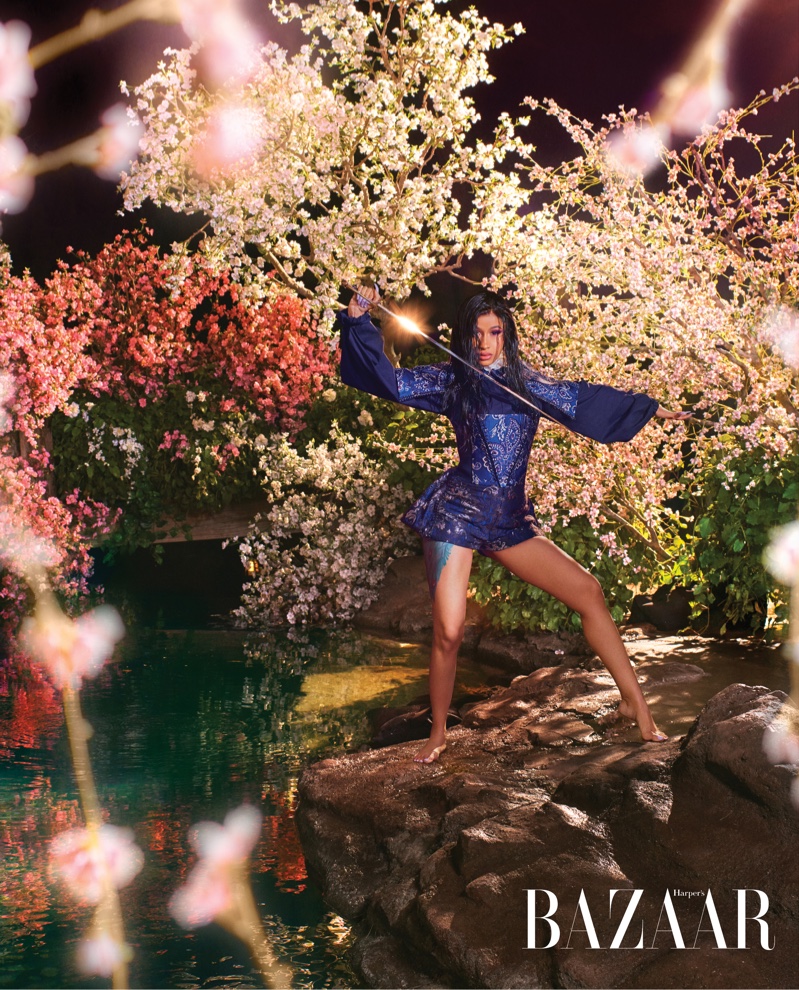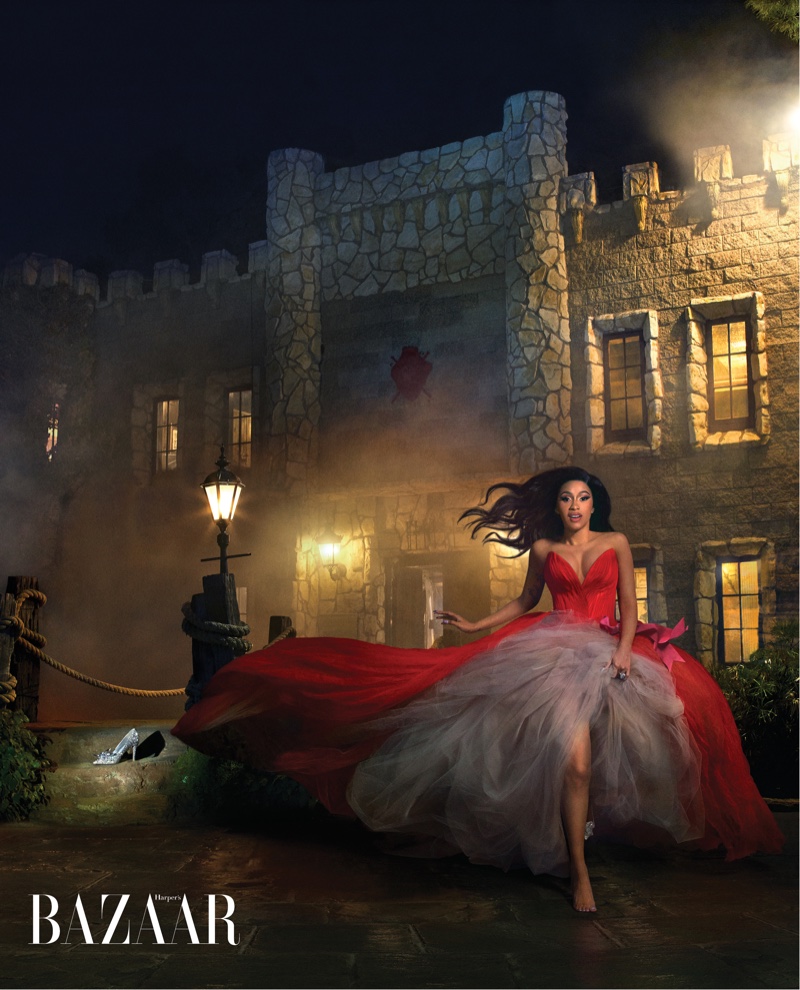 Photos: Harper's Bazaar/Mariano Vivanco