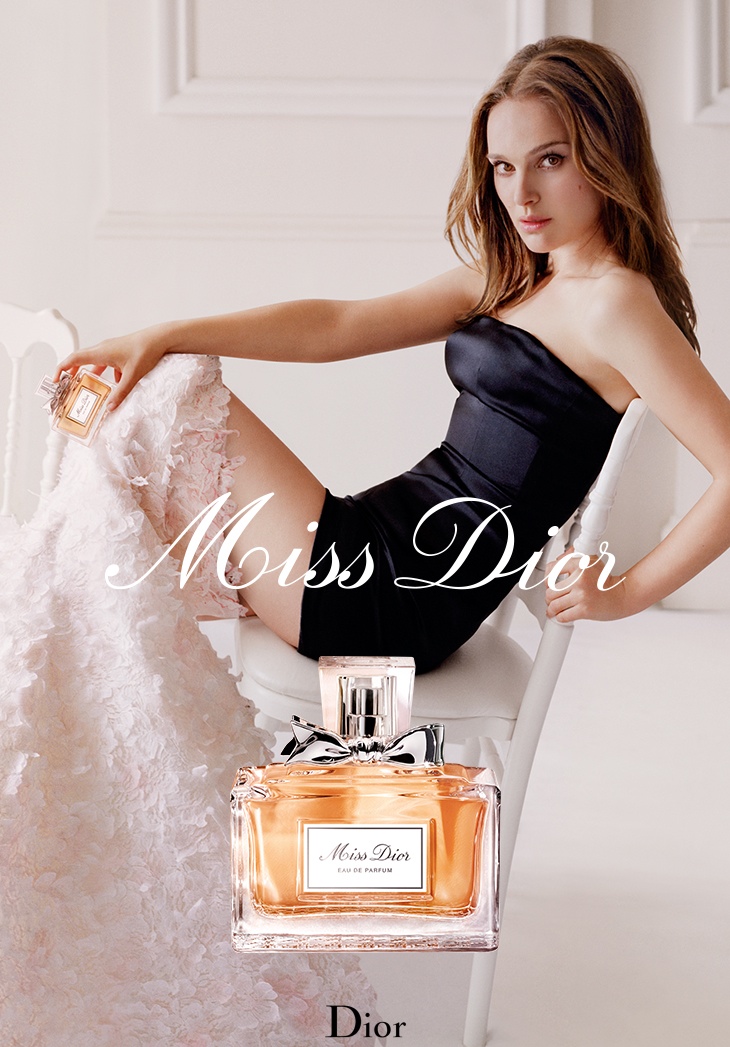 Earlier this month, we saw the new Miss Dior film featuring actress Natalie Portman as a runaway bride, and now here si a look at the print advertisement. Natalie plays seductress as she removes a wedding dress to unveil a black lingerie piece underneath. Also make sure to check out Natalie's Diorskin Nude Air campaign featuring weightless foundation and powders below.
The iconic film ad that Natalie took part in was a fabulous juxtaposition of sweet and spicy. Much like the different fragrance options that Dior offers, you can go with Miss Dior if you're sweet or Sauvage by Dior if you're a little spicier.
No matter where you fall on the spectrum between the two moods, it's a good idea to have several fragrances on your dresser or in your medicine cabinet to compliment your mood.
After all, unless you're uniform dressing, you don't wear the same thing every day, so why limit yourself to the same fragrance every day? While it's essential to curate a signature look and incorporate a signature scent – you still don't have to be limited.
Sometimes fragrances don't get the credit they deserve when it comes to complimenting an outfit – not every sense that fashion touches are visual. Fashion is an art, and so are you!