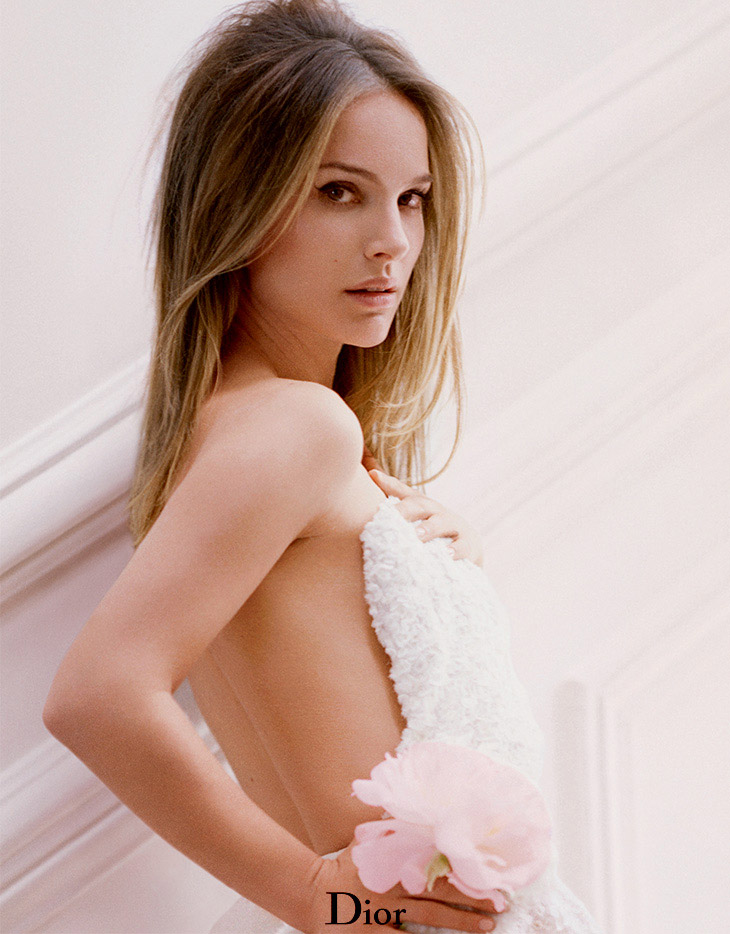 One of the faces of Dior–Natalie Portman–is back for a new fragrance "Miss Dior Blooming Bouquet". The images were photographed by Tim Walker in a series of enchanting portraits. The perfume is described as a union of floral notes made with rose and fruity scents.
"Miss Dior Blooming Bouquet is a smooth and carefully formed perfume, not a sensory assault, but rather a halo, like an aura. It's a "bubble " perfume, one possessing the extreme elegance of gentleness ," states François Demachy, the house's exclusive perfumer-creator. See more photos of Natalie below, and make sure to view Miss Dior's spring handbag advertisements featuring Jennifer Lawrence.
While some people prefer a lighter scent like Miss Dior Blooming Bouquet, the iconic fashion house offers plenty of fragrances to satisfy the taste of even the most discerning fragrance aficionados. From Sauvage Cologne to J'adore, there is something for everyone from the house of Christian Dior.
The takeaway should be that no matter your tastes, having a signature scent or two as your go-to's before you head out the door for work or an event is a must. Part of looking good is also smelling amazing, and you want to have scents that people know you for. If you don't have one already or are getting bored with the cologne or perfume you've been wearing, it could be time to switch things up.
And don't forget, after you've dressed to the nines, groomed to the tens, make sure you smile and are kind to everyone around you. Because what the world needs now is a little more positivity.