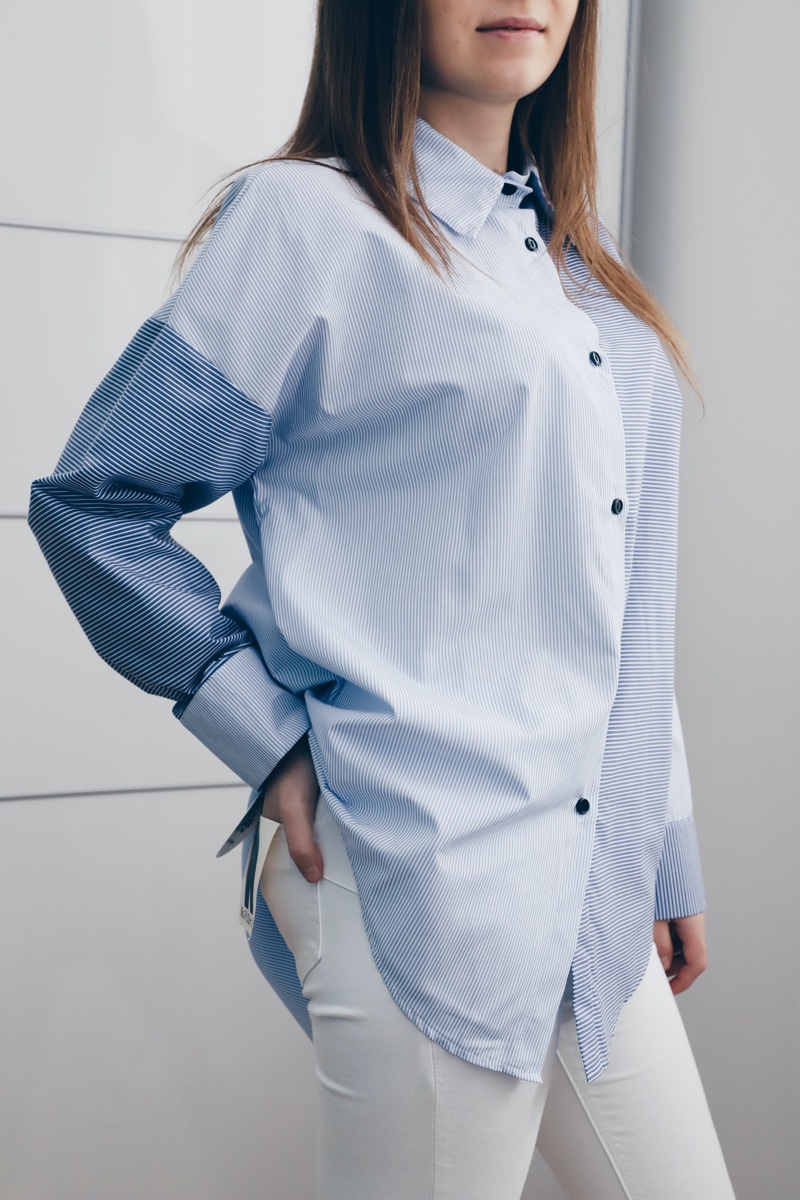 As fashion becomes more gender-neutral, many ways exist to incorporate men's pieces into a woman's wardrobe. Not only will this give your office attire an updated look, but it also adds an air of professionalism. Here are five pieces of men's fashion for women you can rock to elevate your style.
Men's Fashion for Women Guide
1. Button-Down Shirts
A traditional button-down shirt is an exceptionally adaptable article of clothing since it may be dressed up or down according to the requirements of the situation. Women can easily rock men's button-down shirts by selecting a size that fits well and pairing it with skirts or pants.
Add some femininity to the ensemble by accessorizing with statement necklaces or earrings. Wear your button-down shirt with jeans and sneakers for a more casual appearance.
2. Jeans
Jeans are an essential item for any wardrobe – no matter the gender! Not only are they versatile and comfortable to style, but men often opt for jeans as part of their fashion ensemble. But women can also rock jeans in various ways – from skinny and cropped to high-waisted and relaxed. Whichever style you want, whether by orSlow or Levi's, it's all about embracing your personal style.
When wearing men's jeans, opt for a fitted top to balance the relaxed fit. You can either tuck it in or leave it untucked, depending on the desired look you're going for. Finish off the outfit with sneakers or ankle boots for a casual look or heels for a dressier look.
3. Blazers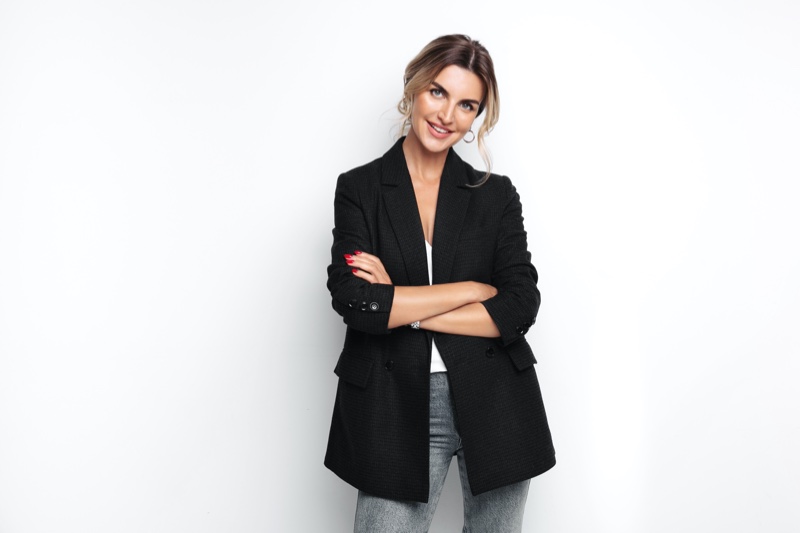 A well-fitted blazer can add an air of professionalism to any outfit. Women can wear men's blazers by choosing a size that fits well and pairing it with either a blouse or dress for a more formal look, as well as pants or a skirt for something more relaxed.
Pair your blazer with high heels or statement jewelry to add some femininity. Alternatively, pair your blazer with jeans and flats for something more casual!
4. Trousers
Trousers are an excellent alternative to traditional women's pants and can provide a comfortable and stylish work outfit. To wear men's clothing sizes, women can opt for a size that fits them properly and team it up with a blouse or sweater for a laid-back appearance or a blazer or jacket for a more sophisticated look. Try pairing your menswear ensemble with high heels or a statement bag for added femininity.
5. Loafers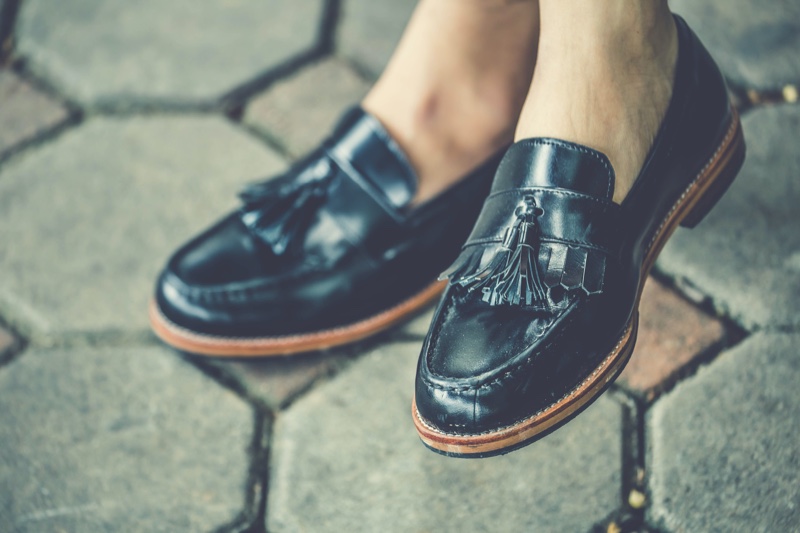 Loafers are classic shoes that can add sophistication to any ensemble. Women can effortlessly sport men's loafers by choosing a well-fitting size and teaming them up with trousers or a skirt. For an extra touch of femininity, one can adorn colorful socks or accessorize with a statement bag to add an interesting visual element to the overall outfit.
6. Watches
Watches are essential accessories that can add a refined and timeless aesthetic to any ensemble. Women can choose a style that caters to their wrist size and personal preferences to wear men's watches. Classic leather or metal watches are a perfect blend of elegance and style. On the other hand, one can also go for vibrant colors or exclusive designs to inject a hint of individuality and personality into their look.
7. Cardigans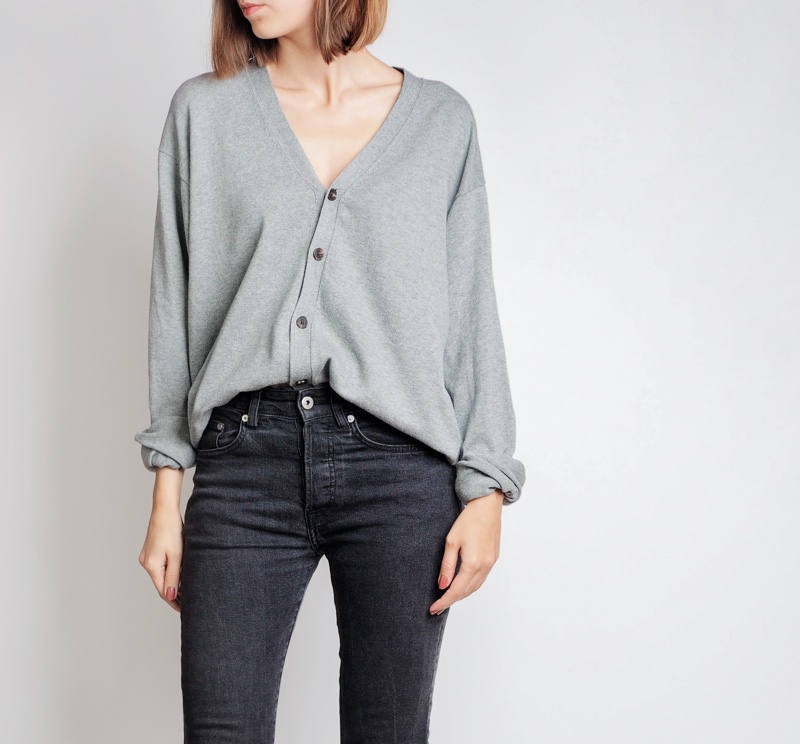 Cardigans aren't just for grandpas or librarians – they can also be a stylish addition to a woman's wardrobe. Wear them with skirts or trousers for a preppy aesthetic, or layer them over dresses for warmth and comfort. Go classic with classic cardigans, or choose colorful or printed ones for an eye-catching twist on your ensemble.
Final Words on Men's Fashion for Women
Men's fashion pieces can be a fun and stylish way to add variety to your wardrobe. When selecting men's fashion for women, ensure they fit properly and complement your style. Feel free to mix and match different pieces to create an eye-catching, professional, and fashionable look. With these tips, you'll have no problem incorporating men's fashion into your office ensemble and look fantastic!