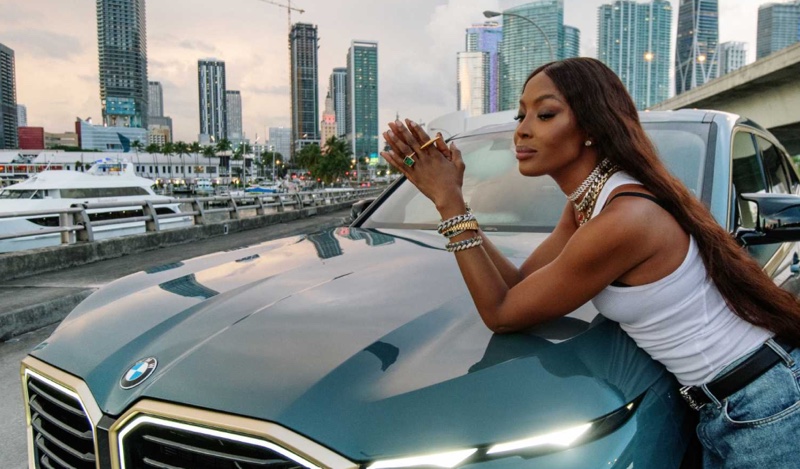 Supermodel Naomi Campbell has joined forces with BMW to introduce the latest addition to their lineup – the BMW XM. The vehicle boasts M HYBRID drive technology and is all about embracing individuality. And who better to represent this than the trailblazing Naomi Campbell?
The BMW XM campaign features Campbell looking effortlessly cool in a white tank top, jeans, and statement-making Cuban link necklaces with layered bracelets. In the campaign, the Fendi Peekaboo face reveals how much she was drawn to the BMW M slogan "Dare to be You," as it perfectly encapsulates the confident attitude needed for progress and positive change.
BMW XM 2023 Campaign
It's no wonder that Campbell is the perfect collaborator for the XM launch – both the car and the supermodel represent the importance of breaking boundaries and embracing uniqueness. The BMW XM is set to make waves when it arrives in global automotive markets in the spring of 2023.
With its eye-catching design, powerful interior, and unparalleled performance, this car will impress enthusiasts worldwide. Thanks to M HYBRID drive technology, the BMW XM generates a remarkable system output of 480 kW/653 hp, making it the most powerful series-production vehicle ever approved for road use by BMW M GmbH.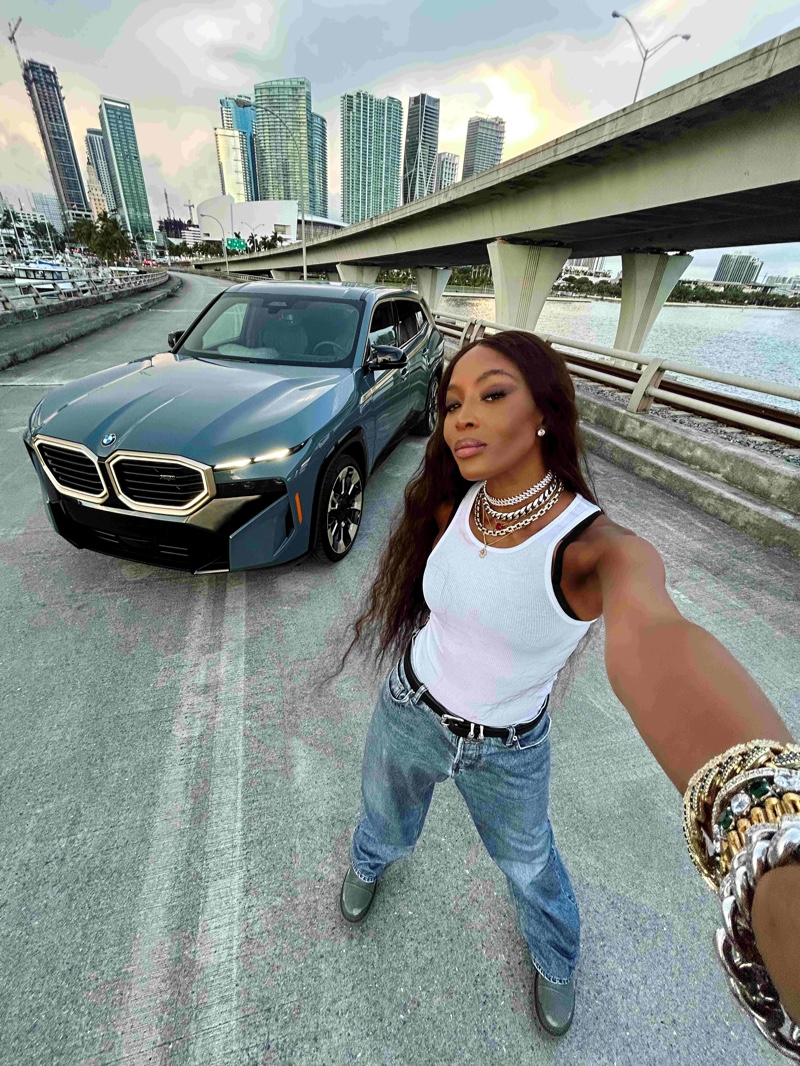 And with Campbell on board, we can expect to see exciting projects and collaborations coming our way from BMW and the iconic supermodel. In addition to starring in the XM campaign, Campbell will also be designing a one-off model of the car.
Fans of the supermodel and BMW alike can look forward to seeing what she comes up with when the special edition is unveiled later this year. Also, see the timeless beauty pose in Alexander McQueen's spring 2023 advertisements.