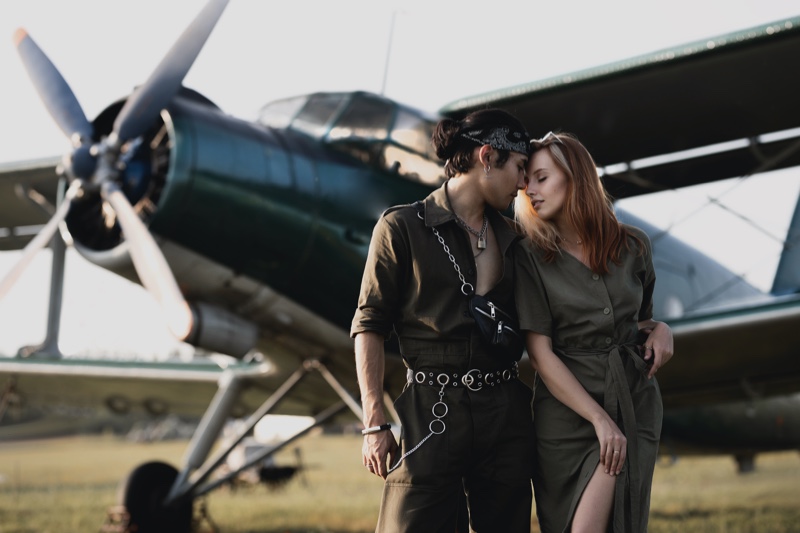 There is nothing cuter and more romantic than a couple wearing matching outfits. This fun tradition is practiced across the globe by couples who cannot get enough of each other and want the world to know. It is a great show of affection and an adorable one at that.
This article looks at a few fashionable matching outfit ideas for couples to try out. If you are one of the lucky ones who have found love and are ready for the world to see, this article is most certainly for you. Still single? No problem! These looks are timeless and will leave you inspired for when you find that special someone.
Military Style
Military fashion is trending right now, and what better way to match with your partner stylishly than with this theme. You could both wear a similar army jacket over a white t-shirt. This can be paired with nice jet-black denim or cargo pants. Finish the look with cool army boots; you are good to go!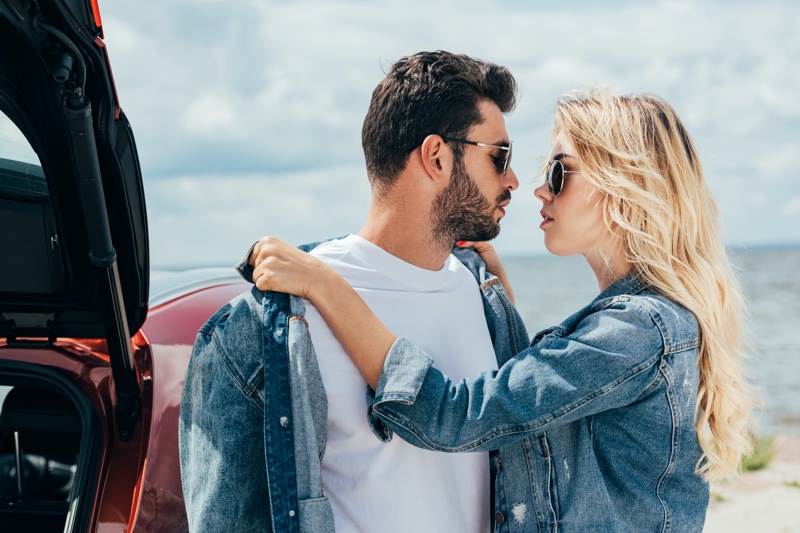 Denim on Denim
It is hard to go wrong with some denim. A casual denim couple look will always be timeless and stylish. You could wear a denim jacket and pair it with denim jeans. Adding some other color to the mix elevates the denim-on-denim look. A simple black or white shirt under the jacket will do the trick—top off the look with some vintage-style sunglasses for a sleek couple outing.
Go Preppy
Preppy couple fashion that is executed well is simply stunning. For guys, you can pair a nice polo shirt with khaki pants and finish the look with a sweater that is nicely hung over your shoulders. For ladies, there are many options to explore. A polo of the same color as your partner can be paired with a cute mini skirt. Finish the look with some loafers or oxford shoes, and you are both ready to head to the Hamptons for an expensive brunch.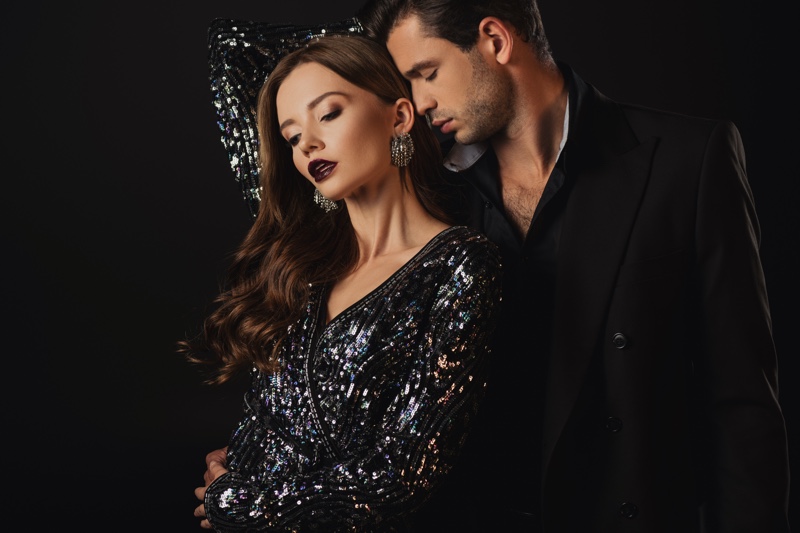 Classic Formalwear
Yet another timeless look and one of the oldest forms of couple matching fashion traditions. You see this look everywhere, from red carpets to prom to other formal gatherings and celebrations. For the men – wear a nice suit or tux with a pocket square to match your partner's look. Ladies can also choose to wear a suit or a dress and pair it with some heels and lovely jewelry. Although not identical looks, both looks come together nicely.
Matching Prints
With this, you both get to choose a print and style it to your taste. But do not be carried away; mix the patterns with other solid colors for a classier look. For example, the guy could wear a leopard print shirt and pair it with black pants, while the partner could wear a leopard print skirt or pants and match it with a black top.
In conclusion, matching outfits do not have to be identical, which could be a bit tacky. Matching themes, colors, and overall style is a more fashionable approach. And with these five looks, you will turn heads as you enjoy this intimate and fun tradition.