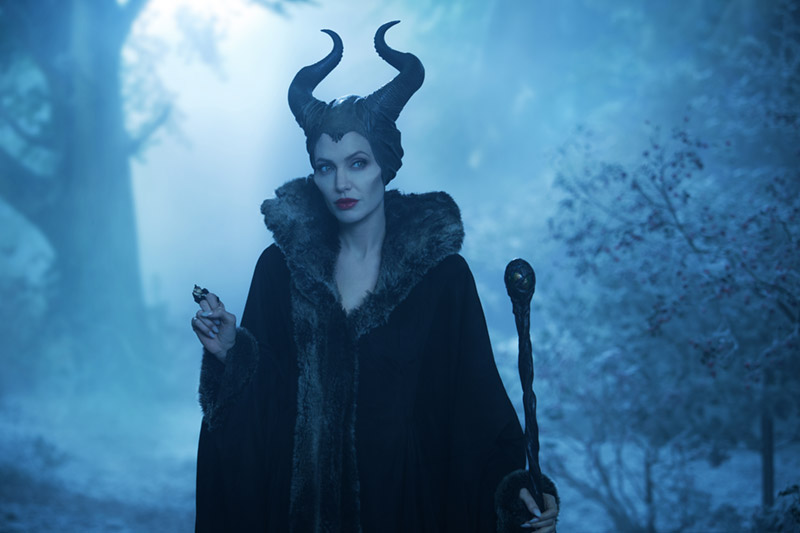 On May 30th, Disney's "Maleficent" film hits the big screen with Angelina Jolie and Elle Fanning in starring roles. A story of how a fairy falls from grace, the costumes certainly bring the drama. And if you are like us, you would be interested to know more about the details behind taking the fantasy into real life. Luckily, "Maleficent" costume designer Manuel Albarran–who is known for his leather, corsetry and metal works–answered all our questions about the gorgeous creations—from the dark accessories to the cool wings. See our full interview below.
My favorite piece I created was a collar, with feather shoulders, attached to a delicate bone spine…The silhouette of this piece is very elegant and feminine, yet also powerful.
How did you get started in costume design?
First, I studied fashion design here in Spain. Then I went on to specialize in using metals and unusual materials within my designs. Next, I invented and developed the techniques needed to create my visions; in order to create the pieces in reality. This is a complicated process, as I always like to mix fashion & art in new ways. Travelling to different parts of the world, I was inspired by different cultures, architecture & history. All these elements have led to my life in costume design.
What advice would you give someone looking to get started in costume design?
I would advise anyone looking to get started in costume design to listen & learn: ie: listen to advice, believe in yourself and your talents and to have patience…
How did you decide which accessories made the cut?
When designing the accessories & bigger pieces for the Maleficent costumes, there were a lot of different ideas at the beginning of each costume … I would then make various prototypes of the pieces, and, from there, decide which pieces would be created to enhance the costume.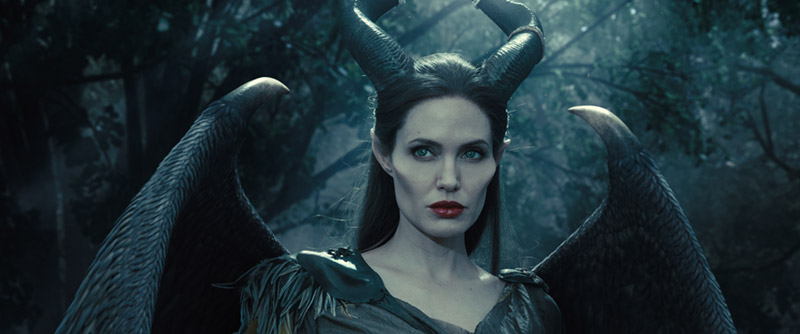 How did you approach costuming Maleficent as a character?
All the pieces I designed were for Maleficent herself, and also a couple of accessories for the Maleficent crow. To conceive the designs for Maleficent, I started by researching the Maleficent fairytale itself, and imagining the world she would live in. I then created designs using animal bones, skins, skulls, and metals, etc, to create costumes which would be beautiful, yet dark in character and powerful, like Maleficent herself.
Were there any designer collaborations you worked on?
I was very happy to collaborate with Sandy Powell in the creation of some costumes for the film; I collaborated with her on metal pieces for a cape, for Angelina.
Was there one scene or costume that was difficult to wardrobe?
The most challenging design to create was the full bodysuit for the final battle-scene, for Angelina. Designing the costume was the initial step. Then I needed to bring the costume to life… this involved many technical complications, as I had to ensure she could move, jump, fight, etc. whilst wearing the costume. I needed to make different samples, in order to check the mobility, weight and balance; before the design could be perfected.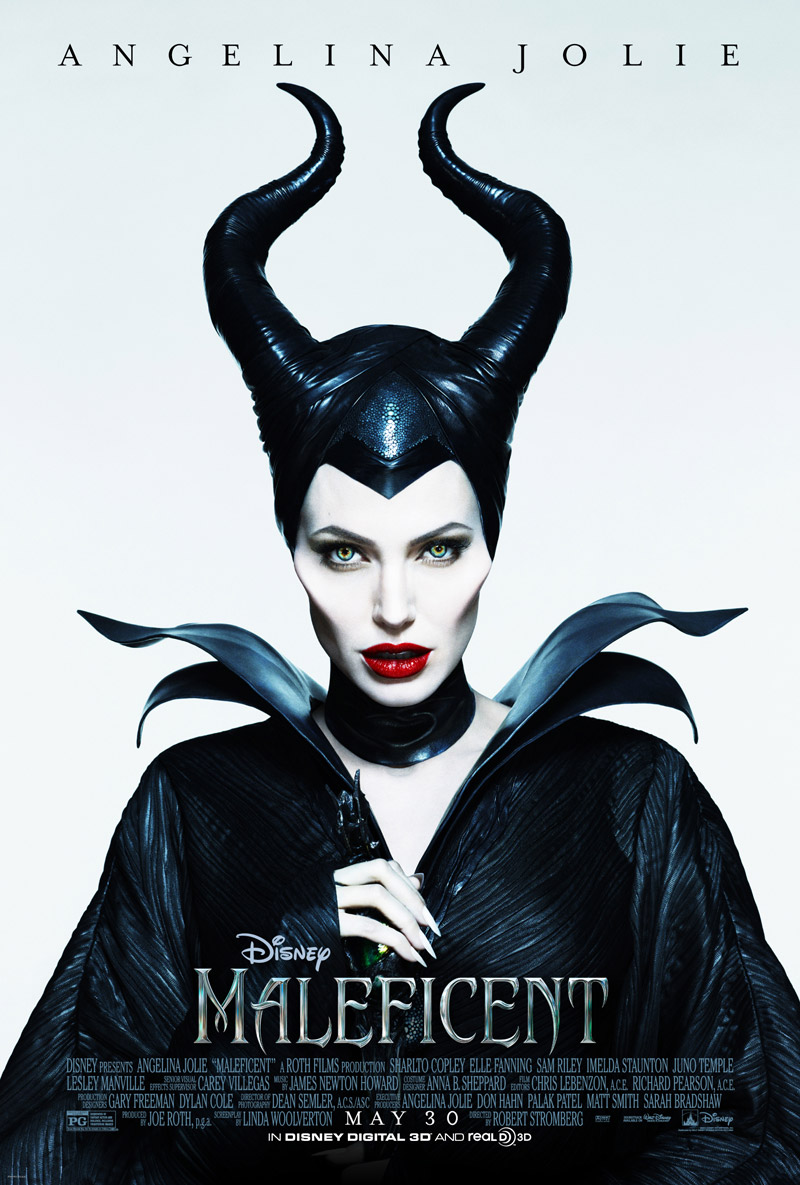 What is your favorite look from the film or one that stands out the most?
My favorite piece I created was a collar, with feather shoulders, attached to a delicate bone spine. I placed hand-dyed layers of the duck feathers, the colours grading from different greys through dusty blues and greens, to the structure; which formed the shoulders and spine, creating a very organic feel. The spine I formed using a metal base, which I covered in leather. The silhouette of this piece is very elegant and feminine, yet also powerful.
Did Angelina have any input on her wardrobe? How much?
Yes, Angelina was involved very personally with the decisions regarding her wardrobe. From the initial concepts, throughout the creative process, leading to the final looks; Angelina's ideas & input were invaluable. This input helped me create pieces which would be truly 'Maleficent', in character.